Currently COD Mobile is in its 14th Season so to speak. The Season tally has indeed been reset, so theoretically it is called Season 1 New Order. And until now, it has been an utter pleasure.
Call of Duty Mobile has been one of the finest FPS games across the mobile platforms which players across the entire planet have ever encountered. Mostly because of its remorseless gameplay, console-like visuals, and a bewildering array of maps and modes.
In one of our previous articles, we had written about the upcoming movement nerfs in COD Mobile. Today we will be discussing something which is going to be related to that. So, let's jump right in.
---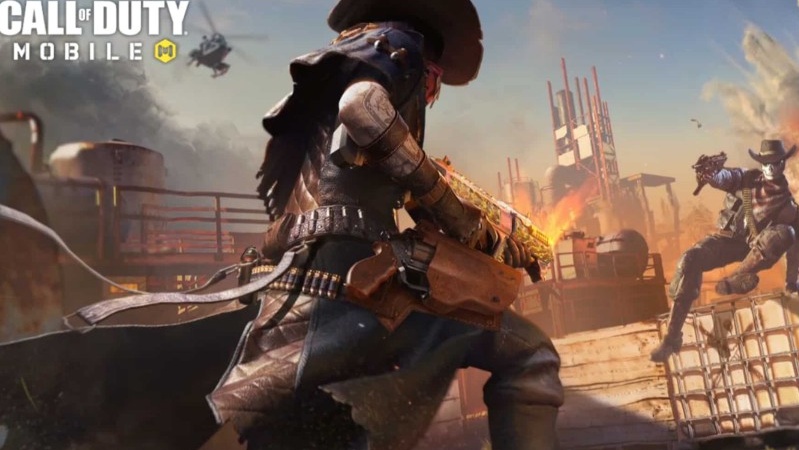 Also Read: How to Unlock Recon perk in COD Mobile
---
How to unlock Skillful Dropshot perk in COD Mobile:
The drop shot is a technique that has been used by players for quite some time now. It is a move wherein, whilst shooting you press the prone button and keep the crosshairs pointed at the enemy. This way, the enemy will be highly likely to miss his shots and the player will get the advantage.
The Devs at COD Mobile believed that this move had become overpowered and was being by players across the game rampantly. So, to bring about a balance to things they have decided to Nerf the Drop Shot move.
Season 2 of COD Mobile will be nerfing the Drop shot maneuver. So, now, weapons will be ADSing out every time the player presses the prone button. To fire at the enemies, the players will have to click on the ADS button manually again after proning.

In Season 2 of COD Mobile players will be required to equip an additional perk if they wish to drop shot gracefully like before. This perk is none other than the Skillful drop shot perk.
Now, judging by how perks and other attachments have been released by COD Mobile in the past, we believe that this perk might be released via one of the following methods.
Seasonal events of Season 2 of COD Mobile
Season 2 Battle Pass
However, it is more likely that it gets released via the seasonal events as perks tend to be released in that manner more often. All we can say is players should get ready for a bit of a grind to get their hands on the brand-new blue perk – Skillful Dropshot perk.
Subscribe to our Youtube Channel. Follow us on Twitter & join our Telegram channel for more post-updates.
---
Check out GUNSMITH LOADOUTS here –
Abhigyan identifies himself as a tech geek, gaming cognoscenti, and also a connoisseur of music. Unidentified and mysterious phenomena never fail to gather his undivided attention. When not reading about bizarre and perplexing entities across the Universe, he can often be found cheering for his favorite teams in Football.