Roblox allows you to express your creativity and think beyond the box. Another crucial aspect that no one mentions is the game's skill-building capabilities. The number of role-playing activities in this game is incredible, and the variety, the variety, the variety will undoubtedly keep you hooked.
Many of its most popular games are obvious rip-offs of more well-known and publicly available games that mainstream audiences play on home consoles. Because Roblox is a free platform, kids go to the page, type in the name of the game or a type of game they want to play, and test whatever comes up in the search results.
For people who enjoy management games, there are hundreds of tycoon games available on Roblox. As you strive to create a place from the ground up, these games will put your management abilities to the test. Become the mayor of a town, the administrator of a school, or the manager of a dinosaur zoo.
There are some of the greatest tycoon games you can play on Roblox, allowing you to express your creativity. So, in today's article, we are going to cover the 28 Best Tycoon games Roblox. Let's get started, without any further ado.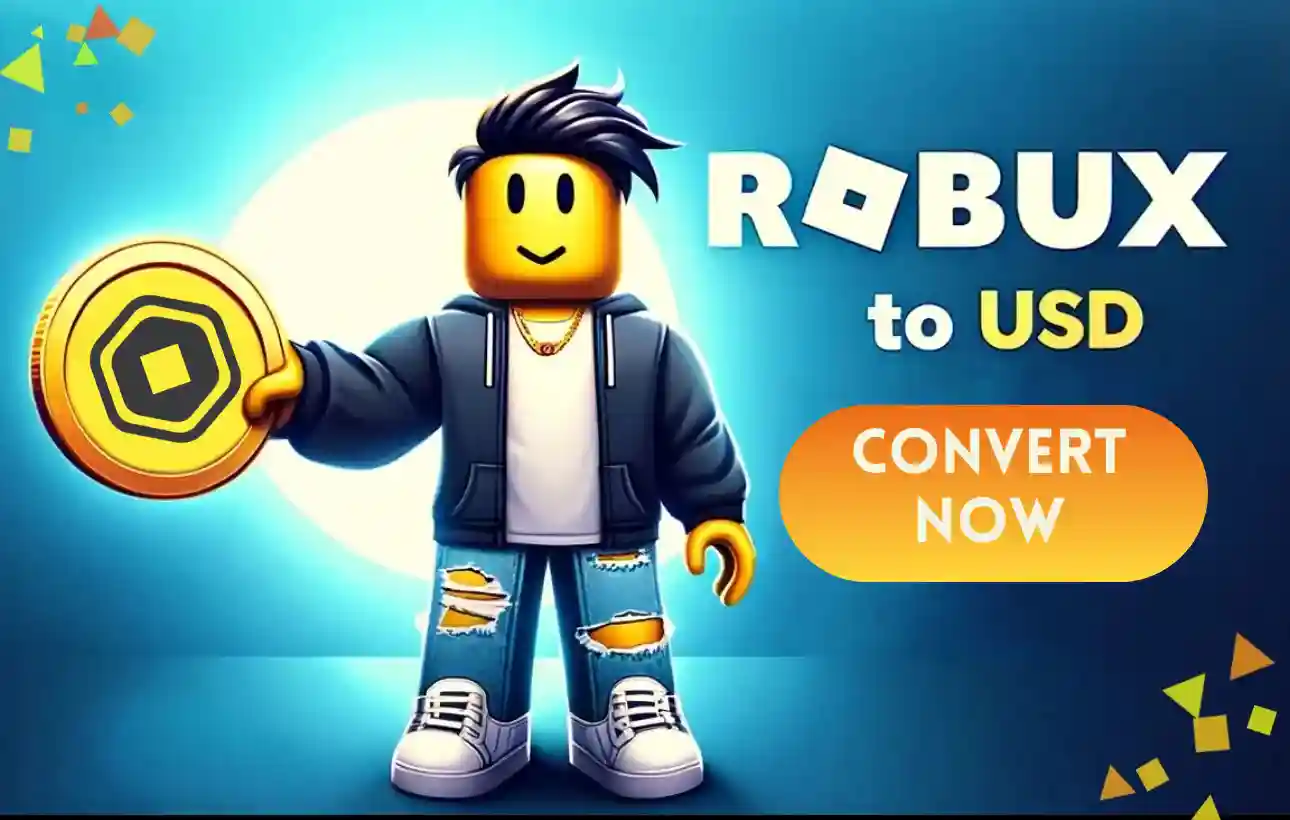 ---
TRENDING –
---
28 Best Tycoon Games Roblox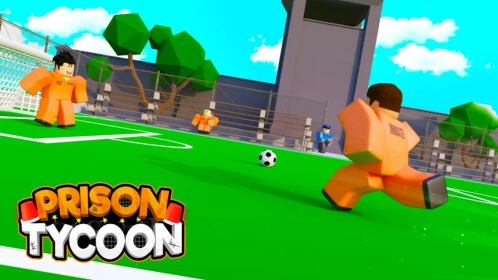 You may manage your own jail using Jail Tycoon. Though the basic objective of the game is to play and acquire strong weaponry, it goes a little bit farther than simply constructing a jail. You can go and assault other jails whenever you have the money to do so!
With walls, fences, power generators, weapons, costumes, and much more, you can construct a whole jail. But be careful—there are some really strong gamers out there.
---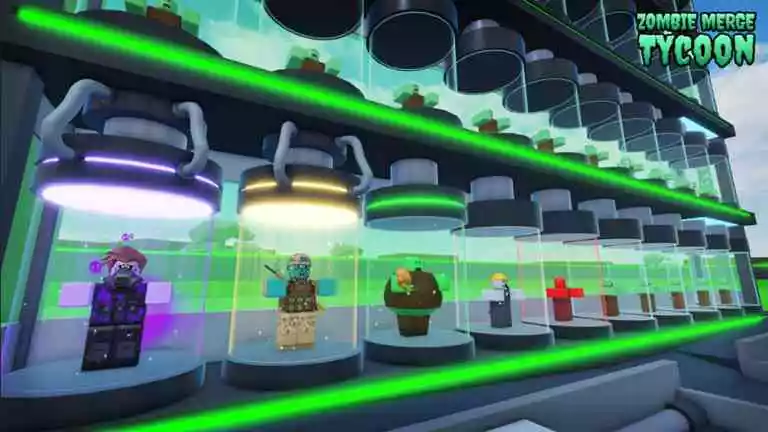 The objective of Zombie Merge Tycoon is to build a strong zombie army! Once you've acquired zombies, they'll combine to get stronger. More samples are produced by stronger zombies. With those samples, you can ultimately acquire more potent weapons that you may use to travel and battle zombies in the real world.
---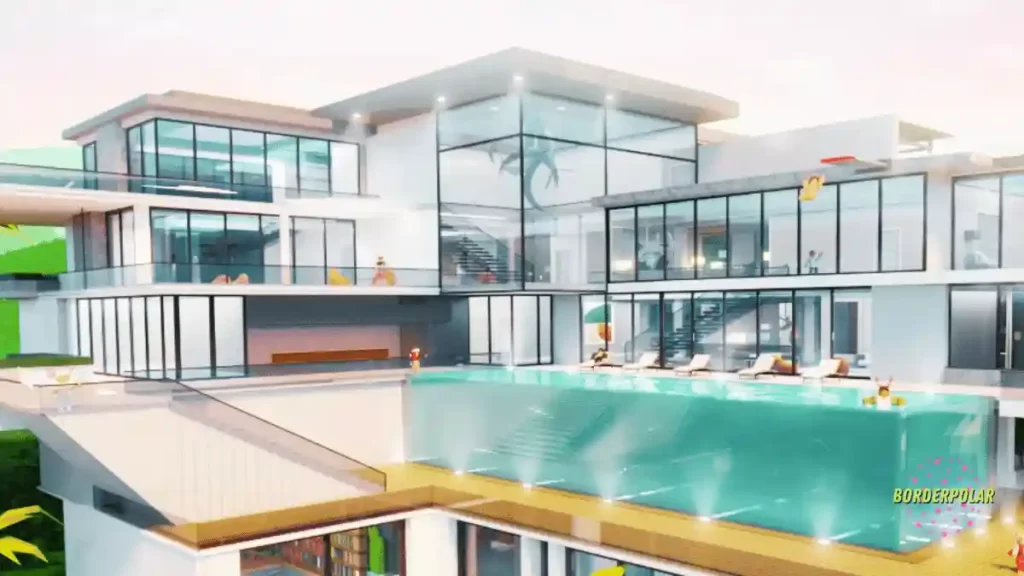 Mega House Tycoon, one of the most well-liked tycoon games on Roblox, lets you construct and furnish a magnificent house. Fill it with TVs, chandeliers, and an outside garage for all of your posh automobiles. Being a role-playing game, you may explore the town, interact with other players, go to their homes, and even engage in races.
---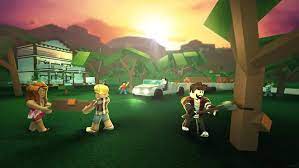 It starts as simple but quickly becomes quite complex. Selling raw lumber isn't particularly profitable, which may be readily remedied by purchasing a sawmill. Getting wood into and out of the sawmill is difficult at best, but it is easily handled by installing a longer conveyor belt.
The wood on the conveyor belt may be spinning in such a manner that it cannot enter the sawmill, which may be readily remedied with another gadget. And the list goes on and on. Designing a genuinely efficient system is time and money-consuming, but it is extremely rewarding.
---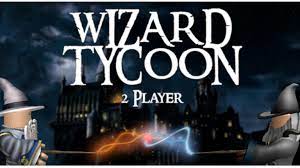 This game is all about playing a tycoon game in order to obtain more magical items in order to go out and battle other players. Unfortunately, the majority of the game consists of clicking on a single tile and watching the money rise. What makes this game worthwhile to suggest is its co-op option, which matches players up. It breaks up some of the monotony and makes PvP fighting more enjoyable. It is possible to have fun.
---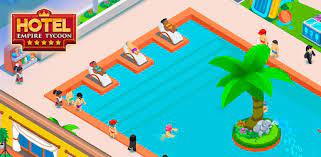 Ice Cold Studios released Hotel Empire Tycoon, a business-themed tycoon game, in 2017. CalebFromICS assisted with its creation, rangblade animated it, and Acreol wrote it. A successful hotel company needs the participation of participants. The game features many challenges and is a joy to play competitively.
---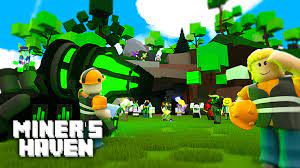 Miner's Haven is a Roblox tycoon game created by berezaa Games. The freeform game lets users arrange their things anywhere they like and construct their tycoons from the ground up using hundreds of products and content. This game used to be popular but now it is played rarely. Although the game is still fun and playable.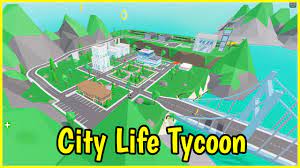 In the Metropolis Life Tycoon game, you will build a personalized city to show off to your friends and any guests you invite. You'll be able to hire people to manage the structures you construct, and you'll have a lot of flexibility within them. Despite the fact that you begin on a solitary island with a few neighbors nearby.
You can swiftly create roads and structures from the ground up, with only your imagination as a restriction. You may take a break from the building by driving about in a vehicle of your choosing or seeing it from above by flying an aircraft or a helicopter over it.
---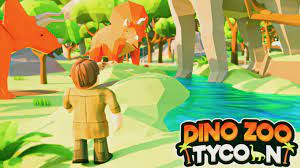 Dino Zoo Tycoon allows you to construct a dinosaur zoo that you can care for if you've always wanted to bring your plastic dinosaurs to life. You'll be able to buy dinosaur enclosure decorations for your dinosaurs to live in, and you'll be able to show them off to guests from a safe distance. To keep the dinosaurs healthy and happy inside their enclosures, you'll need to take care of each one you bring to your park.
---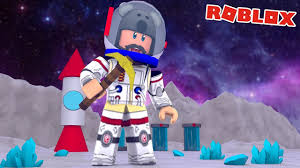 They say to go to the moon and back, but how about going a little beyond than the eye can see and perceive? This, my friend, is your space. In this game, you must mine ores in order to advance in the game. Create and co-create new characters to enjoy the fascinating and adventurous adventure into space.
There are several worlds to explore, as well as much more that is beyond your grasp. So, are you ready to go on an adventure into space with Space Mining Tycoon? Then we'll see you on the other side.
---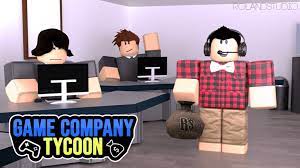 In this Game Company Tycoon, you begin your career as a game creator in your garage. To grow your game, you'll eventually work your way up to acquiring a corporate office and managing staff. You may focus on creating a gaming firm that you like managing, or you can compete against other players to create a more successful corporation in worldwide leaderboards.
The more time you spend with your employees and building your business, the more money you will have to expand your operation.
---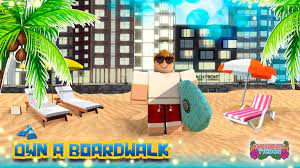 Assume you are the owner of a beach and your duty is to attract visitors to the beach; how do you achieve this? Create businesses and shacks to attract customers and boom! Make it appealing so that it becomes a tourist attraction; after all, more tourists equals more money, and therefore more profit.
Furthermore, the game lets you acquire some special licenses to make it even more appealing by building some unique businesses, so drink up and get ready to enjoy one of the greatest Roblox Tycoon games.
---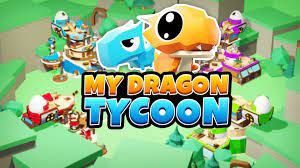 If the business management simulator isn't for you, My Dragon Tycoon allows you to take care of a dragon on a farm. My Dragon Tycoon still requires some management, which you'll balance between rearing the numerous dragons you'll be able to acquire and the farm where you'll be cultivating food and finding a place to reside.
Your dragons can gain talents, and you'll be able to put weapons on your avatar to fight terrifying enemies throughout the game. You'll eventually be able to face up against bosses with your dragons.
---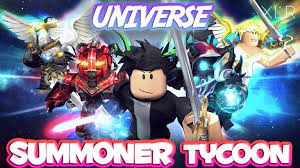 Send your combat troops to slay animals and collect loot. Use your loot to upgrade your character, buy new weapons, and collect more legends. You may also buy spells to assist your legendary do more damage to their enemies. It's a straightforward reason that has an effect to play, and if anyone needs to encounter more legend activity, then this the title for you.
---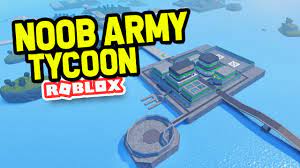 The Noob Army Tycoon by Denetroll is a tycoon war defense game. Clone Tycoon 2 has had a significant effect on this game. Military vehicles are accessible, and players may tailor their forces to their preferences. In Noob Army Tycoon, players must earn cash and research points to unlock new soldiers and vehicles. Players may even swap armies in the middle of a battle to become king of the hill and find treasuries.
---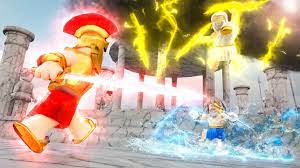 You play as one of the six Greek gods in Olympian Gods Tycoon, and your goal is to build a temple in order to get more gold and money. Your aim is to obtain new abilities and equipment to use against other players in the game. The more improvements you obtain, the more abilities you will have, and you will ultimately be able to employ guards to safeguard your temple.
You'll be able to take on Kronos, the King of the Titans if you have enough strength. The game is well designed and is so much fun to play. You can also meet a lot of new friends while playing this title.
---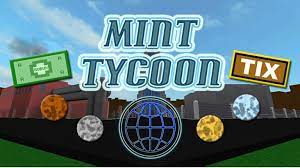 The main goal of the game is to create your own mint and take care of it. You will do so from the start, with a variety of options available to you. You will attempt to industrialize a slew of different monetary types and then swap them on the open market. However, be wary, since your vault might be broken into and your money was stolen.
You may either follow a safe approach and maintain your vault such that it is never attacked or looted, or you can become a criminal by stealing money from others. It is entirely up to you to determine the best approach to set up your bank.
---
The Pyramid Tycoon allows you to experience the life of a great pharaoh by building a lucrative pyramid from the ground up. You don't start out with much, simply a single hopper to generate a modest revenue. It will eventually develop into a vast empire that you may utilize.
When you're ready to take a break, you may tour the outside of your pyramid to admire your hard work and invite friends and competitors to do the same. to create your own pyramid. The game is pretty challenging and is so much fun to play. Constant updates and tasks make the game more interesting.
---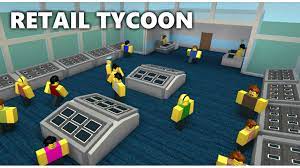 The game requires you to buy an empty plot of land on which to build your business. Begin putting together racks to stock items on in order to start making money for your business. Continue to replenish racks as things go, and as you grow, you may bring on additional professionals to fill in various roles. Cashiers, cooks, janitors, restockers, and gatekeepers are among the workers.
You will also have a variety of visitors to your shop, including customers and robbers. Clients are the ones that visit your business to buy items and rate them. If they don't see what they're looking for, they'll leave, or your queues will be too lengthy.
---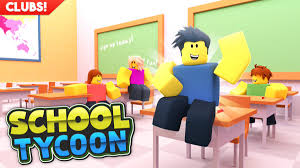 As a new principal in School Tycoon, you'll be in charge of supervising the instructors to ensure they're educating all of the kids and the janitors to keep the school clean. With more students, you'll be able to earn more money to design the inside of your school, change the uniform, and manage your students' daily schedules.
You'll be able to design many levels of your school, including grading rooms, locker rooms, outside trees, and a fully customizable office. The game will bring back your childhood memories and is worth a try. The game is also very well-designed and is so much fun to play.
---
Tiny Town Tycoon places you in a small viewpoint to explore a scaled-down town if you don't need a big city to go about in. You'll be able to see your inhabitants grow up in your town as you expand it and meet their needs. You start with a modest block and gradually extend the streets, residences, and buildings to create a miniature metropolis.
---
Do you want to own a restaurant? So, here's your chance to make a name for yourself in the hotel industry. The game is straightforward and logical — you construct and upgrade. It is entirely up to you whether you create from scratch or use pre-made outlets.
As you go up the food chain, you will have more alternatives and more control over what you offer, resulting in ultimate client happiness and, of course, more money. The quantity of material in this game keeps you going and never bores you, making it one of the most exciting and greatest Tycoon games to play on Roblox.
---
6. Tropical Resort Tycoon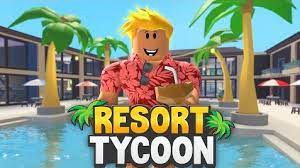 When you wish to escape away from the hustle and bustle of a busy metropolis, Tropical Resort Tycoon will put you in charge of a huge holiday resort where tourists may relax. You'll develop your resort to include an airport and a villa for your visitors to relax in, as well as tour your neighboring islands to see if they can't provide you with any ideas for your business.
With the addition of an arcade, you may invite friends to come to visit and compete to discover who is the greatest. The developers are very active and post constant updates. The game can be played in many ways and is very fun to play.
---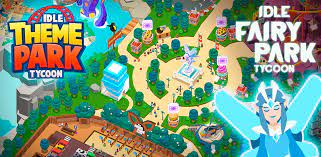 Talking about the greatest Roblox Tycoon games with some amusement park antics, well, we're always up for it! As a theme park manager, you must identify the most appropriate and lucrative strategies to improve the park's business. Yes, it's all fun and games down at the amusement park, but don't forget to tug the strings to get them to pay out of their own pockets since, in the end, we're all in search of money.
You utilize your creative abilities here as well, with 44 rides, several slide stalls, and other many elements you may truly use to deck out your park and attract more people. The more, the better.
---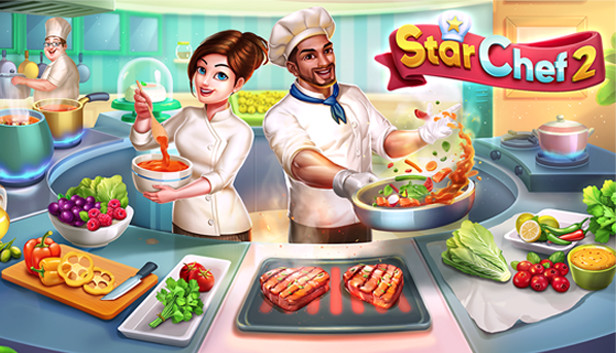 Food is indeed the global expression of love. Users may now confidently take a chef hat, experience the adventures of a contemporary chef, and establish their own culinary empire.
Star Chef 2 is not only a simple game with a nice visual design and interactive interface but also significantly more than that. Users get to produce exquisite foods and battle with cooks like each other all across the world
Prepare delectable dishes ranging from simple hamburgers and hotdogs to exquisite sushi and lobsters using your culinary skills. Employ and manage a top-notch staff of internationally known chefs to meet the demands of your loyal, ever-expanding clientele.
There are more than 80 storylines in Star Chef 2, which is more than adequate to let you think like a real chef in a virtual environment. From walls to flooring to decorations and even food, anything in Star Chef 2 may indeed be customized. There really are over 200 recipes in the videogame which are sufficient to make your mouth water.
With several decorations and cooking possibilities, we don't believe users would ever wish to quit the game. Adopt your style and select from refined antique to lavish beautiful to beautify your restaurant. In order to achieve the ultimate culinary distinction, compete in trade-offs and worldwide tournaments.
Make the most of your restaurant experience by engaging in strategic storylines and immersive role-plays. Sounds interesting, right? Try out Star Chef 2 on your Android or iOS mobile device.
For more details, visit the official website – starchef2.games
---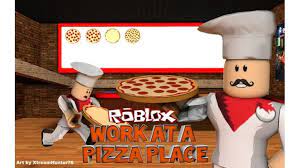 We're quite confident you figured correctly that you have to work at a pizza parlor, but this isn't any ordinary job. You may truly select your part in the game in this game! Everything from the management, supplier, cashier, pizza boxer, and the delivery person is there for you to pick from and get started.
Isn't it incredible? Every position Each level of the game has its own path to the top, and you must consider each angle with an overarching goal of increasing shop earnings. This game's flexibility makes it one of the greatest Tycoon games on Roblox for real.
---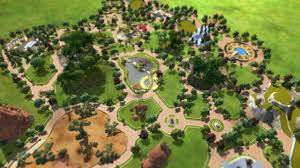 Roblox's take on the famous Zoo Tycoon game. You'll be able to design your perfect zoo here, putting up habitats for our favorite exotic creatures that you won't be able to visit in the wild. If you have enough money, you may even add unicorns, killer whale tanks, and even dinosaurs.
Expand your zoo to send your visitors all over the place, and add additional decorations to boost your income as you create the finest zoo on the server. The game is unique and you will enjoy it so much if you love animals. It is worth the try.
---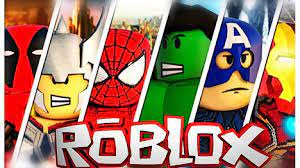 This game is nothing that you'd think since you'll need to utilize logical reasoning and a business mindset to succeed. So, what can you look forward to? In this game, your main aim is to make money by competing against other players, with the ultimate goal of upgrading your output. You may continue to upgrade your foundation, gain new tools and skills, and earn new outfits to retain.
With this, we conclude our list of Top 28 Best Tycoon Roblox Games. Do try all the games and comment on your favorite. Till next time, stay safe and follow us for more gaming coverage.
Follow us on Twitter & like our Facebook page for more post-updates.
---
Check out more Roblox Games –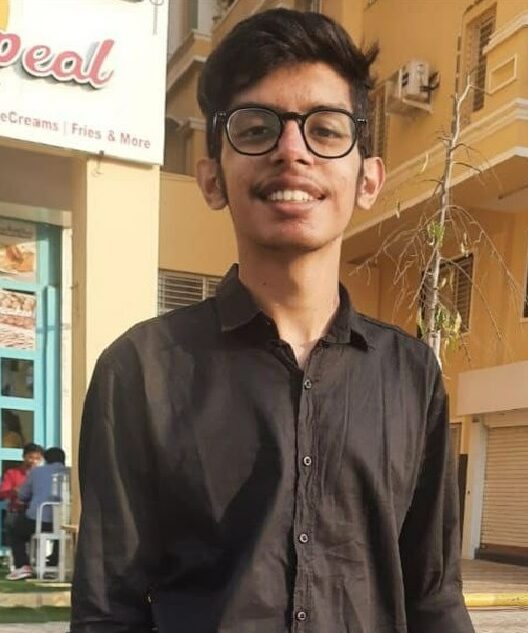 An experienced gaming content writer who emphasizes on offering the most recent information and how-to tutorials for the trending titles. Being a Hardcore gamer himself, he likes to try an array of games and likes to spend his time exploring them. He likes to unwind by listening to R&B music when he's not writing about gaming stuff.