Brawl Stars currently is one of the most trending mobile games around. The game comes from the developers of Hay Day, Clash of Clans, Boom Beach, and Clash Royale, Supercell. Brawl Stars mobile game is an online multiplayer battle arena and a third-person hero shooter game where players battle against each other or AI opponents in different game modes.
Players can choose from characters called Chromatic Brawlers that they have unlocked in the game through Brawl Boxes, Brawl Pass, Trophy Road, or purchased from the Store, to use in battles.
The Brawl Stars mobile game is into its 5th Season, Brawl Stars Starr Force which was launched on February 1, 2021. The space-themed season brought with it a lot of new content in terms of Chromatic Brawlers, themed skins, the usual brawl boxes, gems, and a new brawl pass to the game.
Chaos reigns in Brawl Stars, but you can use this to your advantage by optimizing your play around the best Chromatic Brawlers.
Today in this article, we will discuss the Top 5 best Brawlers that you can use going ahead in the new season, Season 6, when it arrives.
We have ranked these Brawlers keeping in mind all the game modes and their effectiveness in each mode and chose the best Top 5 Brawlers from a vast quantity of Chromatic Brawlers, although, you might feel differently about these rankings.
Top 5 Chromatic Brawlers:
Mr. P – Mr. P is a Mythic Brawler who uses a suitcase to throw at their enemies. He attacks with suitcases that bounce and deal additional damage. If the suitcase hits the target or an obstacle, it bounces over them, dealing area damage upon hitting the ground. His Super involves throwing a home base with moderate health. The home base is stationary and spawns robo-porters with very low health and damage to help Mr. P and his allies. In the events like Boss Fight, Robo Rumble, and Big Game, Mr. P's Super can prove to be very useful as the enemies can keep destroying porters, but when one is destroyed, another one spawns to take its place. Mr. P can be a real nuisance on maps with a lot of bushes, Snake Prairie, as his porters can flush out hidden enemies. This strategy works even better with his Revolving Door Star Power because if one Porter is defeated, another one will quickly spawn and follow the enemy, giving away their position. Surely a fan favorite.

Source: Pinterest

---

Colonel Ruffs – Colonel Ruffs is a Chromatic Brawler that can be unlocked as a Tier 30 reward in Season 5 or can be obtained from boxes after reaching Tier 30 in Brawl Pass. He fires two parallel laser shots that bounce off walls and deal damage to his enemies. Each laser bounce is independent of each other. His Super involves throwing a beacon that summons a supply drop after a short second delay. A power-up in the shape of a small badge appears for an indefinite amount of time, which both Colonel Ruffs and his allies can take, boosting their attack damage by 20% and their maximum health by 700. Colonel Ruffs Super, with his Air Superiority Star Power, can break walls, useful in maps like Brawl Ball and Cavern Churn. His gadget also provides good defensive support by using the sandbags as a cover for himself and his allies.

Source: Supercell

---

8 Bit – 8 Bit is a common Brawler that can be unlocked as a Trophy reward upon reaching 6000 Trophies. He has both high health and damage output but suffers from a significantly slower movement speed compared to other brawlers. He shoots a long-ranged burst of six light beams with a small spread that deals little damage each. If all beams hit, he can deal a pretty high amount of burst damage. 8 Bit's Super includes throwing a turret that increases the damage output of himself and allies around its radius by 50%. His slow movement is compensated by his long-ranged attack as it has the longest range in the game. Boosted Booster is best used in 3v3 events and in special events due to the extended range of his Damage booster. It can also be useful in events involving pushing and retreating such as Gem Grab and Bounty.

Source: Pinterest

---

Edgar – Edgar is an Epic brawler. Edgar throws out two piercing punches from his scarf at a very short range, healing himself for 25% of the damage dealt per hit against enemy brawlers. Edgar's Super includes jumping into the air briefly before landing onto the ground wherever the Super was aimed. On lading, he boosts his movement speed by 200 points for 2.5 seconds. Since he has a speed boost after using his Super, it can be used in events like Gem Grab and Siege allowing him to retreat quickly and his Super jump also makes him a favorite to use in Brawl Ball for catching the ball. In Boss Fight, Edgar can utilize his mechanics to provide nearly-unparalleled offense/defense.

Source: Pinterest

---

Amber – Amber is a Legendary Brawler that attacks by firing a continuous stream of fire that can pierce through enemies. She has a long-range with reliably high damage output. Her Super involves tossing a bottle of fire fluid over the walls, dripping down a trail of black fire fluid as it travels. When it lands on the ground, it creates a 2.67 tile radius puddle of fire fluid. The puddle stays indefinitely until it becomes ignited or another Super is used and does not affect the enemies in any way. If Amber's flames come in contact with the fluid, however, the fluid will become ignited and burn any enemies that are standing in the puddle, taking damage over time. The best mode to play while using Amber in Brawl Ball.

Source: Pinterest
Honorable Mention – EMZ is a Common brawler who is unlocked as a trophy road reward upon reaching 8000 trophies. An overall good attacker and great utility but depends on the map. She cannot deal sufficient damage if a Brawler is close to her. Hence the only reason she was left out of the Top 5 Best Brawlers list.
Well, this our list of the Top 5 Best Brawlers in Brawl Stars. You can check out these Brawlers and use them in the modes that we have mentioned to have the upper hand over your opponents in the battles.
---
Subscribe to our Youtube Channel. Follow us on Twitter & join our Telegram channel for more post-updates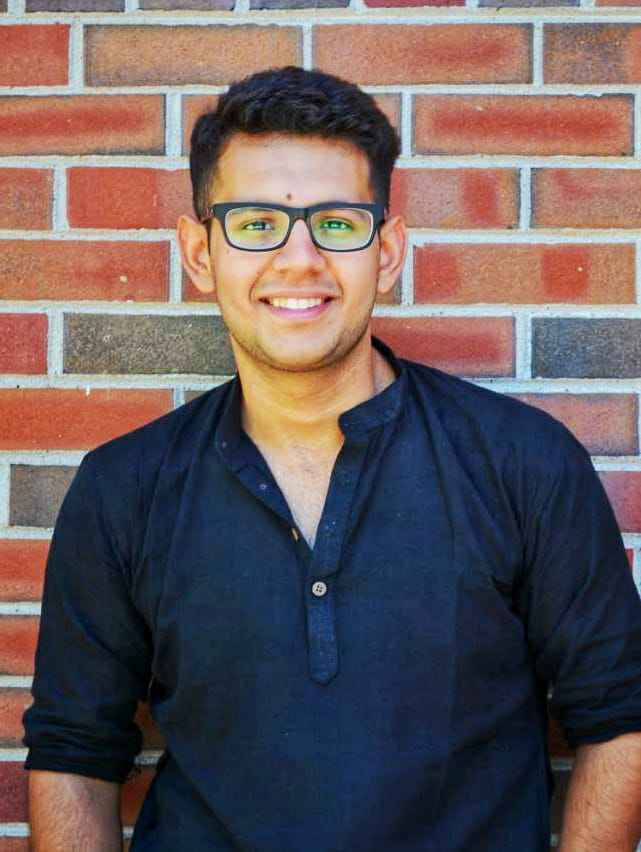 Shardul considers himself as a fitness enthusiast and animal lover, with a passion for gaming and music, especially Metal Rock and Dark Synthwave. He's a crazy football fanatic and FC Barcelona's fan. In his free time, he usually binges on Crime documentaries and Sci-fi movies.