Call of Duty Warzone has become one of the most exciting online competitive multiplayer title across all gaming platforms. All types of gamers like streamers, pro players and casual gamers are enjoying the high intensity Battle Royale. 
The Gunsmith feature sets the game apart from other online multiplayer games as it gives the players the freedom to customize their favorite weapons from a variety of attachments and perks. Hence gamers are absolutely bossing the game with their customized weapons to be victorious. 
Today we have brought for you a warzone gunsmith loadout for a weapon that is becoming one of the top Assault Rifles in the game. So let's get cracking.
COD Warzone JackFrags AN94 Gunsmith Loadout
JackFrags is one of the most skillful players in Call Of Duty Warzone. He has been into gaming for a long time now and is known for his light-speed reflexes and skills like no other in FPS games. 
JackFrags is also known for his lethal loadouts in Warzone and almost all players anticipate his loadout streams where he shows his weapon attachments and perks and how he annihilates his opponents without breaking a sweat. 
His streams have helped players to understand which weapon and their attachments better suit their playing style. Now, let's view the JackFrags AN94 gunsmith build.
JackFrags AN94 Gunsmith Attachments: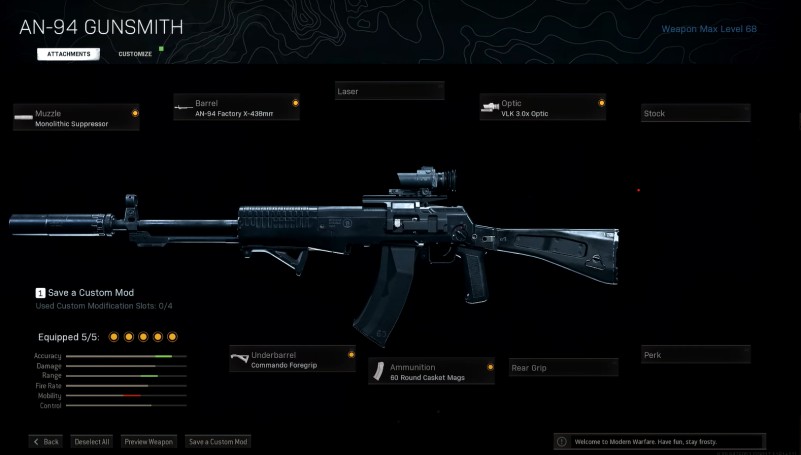 When the AN94 was released it wasn't very good in Warzone but it was really good in multiplayer yet it didn't quite cut it for the battle royale. Since then, there have been a few balance changes, things have been tweaked, knobs have been dialed up and dialed down and with the nerf of the DMR the AN94 is really competitive in the current meta.
Muzzle – Monolithic Suppressor
Barrel – AN-94 Factory X-438mm
Optic –

VLK 3.0x Optic

Stock –

no change

Perk – no change
Laser – no change
Underbarrel – Commando foregrip
Ammunition – 60 Round Casket Mags
Rear Grip – no change
In this loadout, JackFrags uses the combo of Monolithic suppressor and AN-94 Factory X-438mm for range and velocity to aid him in long-ranged encounters in Warzone. This combo gives a serious buff to the range, recoil, and bullet velocity, and also suppressors the shots to not appear on the enemy's minimap.  JackFrags' focus is on making it super easy to control the recoil because of a slower rate of fire in the fully automatic mode.
Check out the weapon-stats of the base weapon for comparison: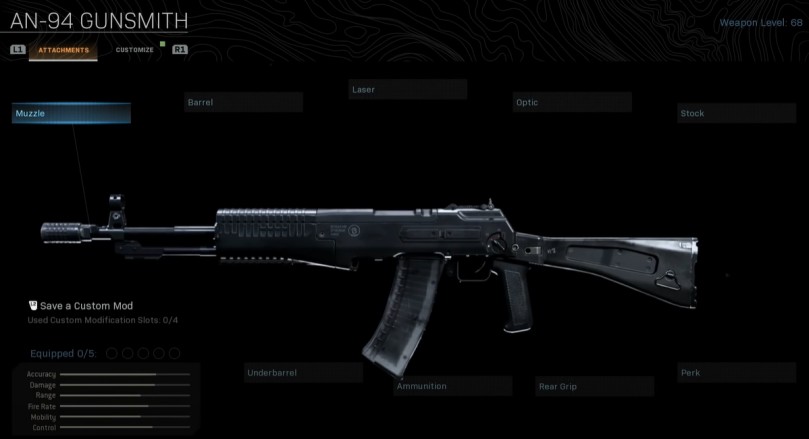 The AN-94 is fast firing, low damage assault rifle effective at short-to-medium range. It has a unique two-round burst- Hyperburst- giving it a tight recoil. This weapon is built for dispatching foes with no or little armor in Warzone.
The Hyperburst feature is unique to the AN-94, which fires three shots in extremely quick succession with every pull of the trigger. After the third shot, the fire rate drops to 560 RPM, but the first three shots are extremely and very accurate. The best use for the Hyperburst is only for long ranges or if you have the jump on the enemy. 
All in all, the attachments mentioned above make the gun very versatile and efficient and a must-have in one of the loadouts.
Subscribe to our Youtube Channel. Follow us on Twitter & join our Telegram channel for more post-updates.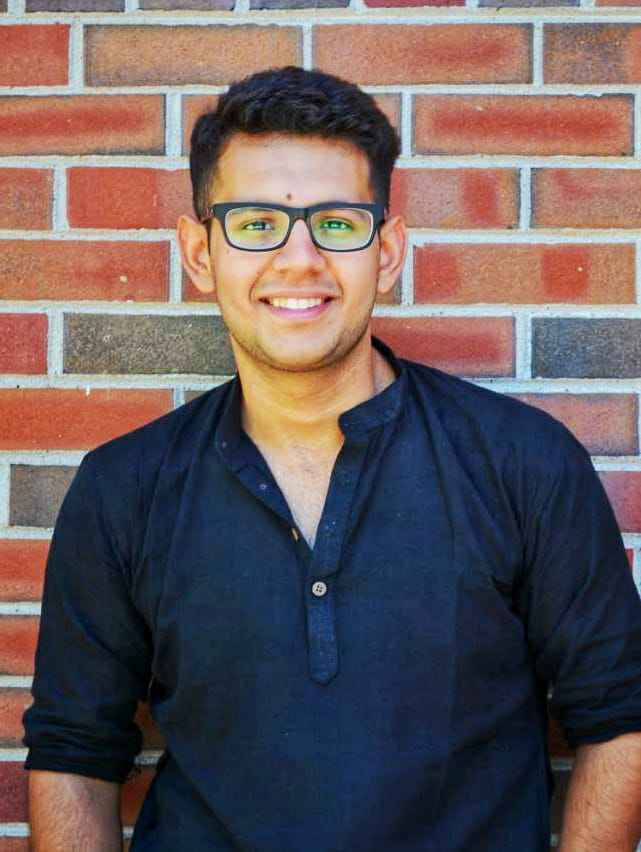 Shardul considers himself as a fitness enthusiast and animal lover, with a passion for gaming and music, especially Metal Rock and Dark Synthwave. He's a crazy football fanatic and FC Barcelona's fan. In his free time, he usually binges on Crime documentaries and Sci-fi movies.