Roblox is a widely popular online multiplayer game creation system where players can create games on the platform as well as play games created by other users. There are millions of games added on a yearly basis on Roblox and the majority of the Roblox community consists of children under the age of 16-17.
Roblox has a wide variety of games with several genres to choose from. Although the majority of the population is children, there are genres that one may say might be too much for children to handle.
One of these genres is the Horror section where some of the scariest games are created and played by users. Today we will look at some of the best scariest games available on Roblox that you can play and enjoy with your friends in 2022.
---
Best Roblox Scary Games to Play With Friends in Roblox
Roblox is a treasure trove of uniquely designed and creatively conceptualized horror games. There are more than hundreds of horror games available to play on Roblox if one is curious enough to start delving. Today we will look at some of the scariest Roblox games that you can play with your friends.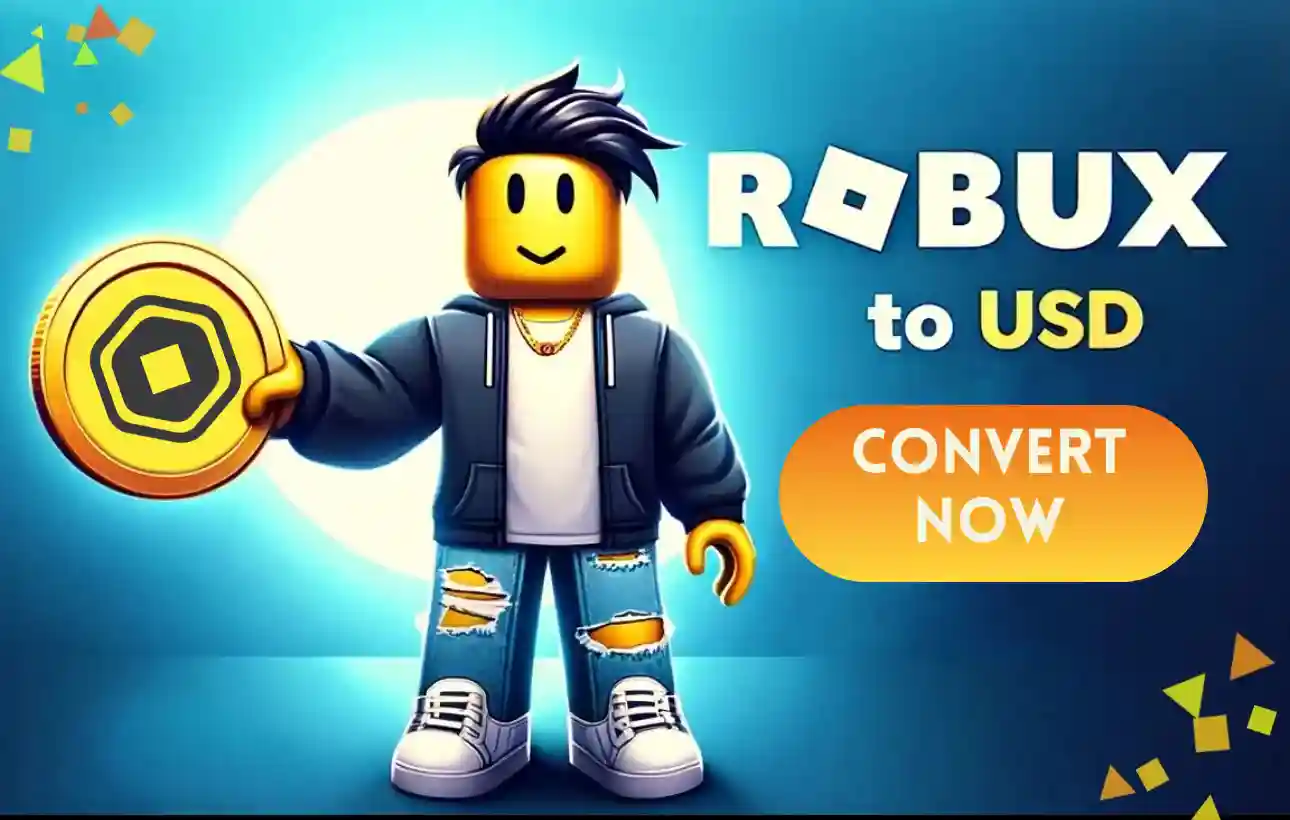 Developed by terriblebox, this multiplayer horror game is not for faint-hearted people. Monsters, spooky sounds, and jump scare galore – you will find all this and more in this game. The premise seems innocent enough; you have got an older grumpy brother who tells you to get out of his room and a good-natured dad who leaves to buy groceries.
The spooky stuff begins once you are asleep. You wake up to creepy sounds, darkness all around, and just you and your brother alone in the house. You have to go to the basement to get the game started, no matter how much scared you are. Thankfully, the graphics are not too dark, but, just in case keep your bedroom light on, you may never know.
---
2. Roses
Developed by Clockwork Entertainment, the game is inspired by horror movies and adventure games. This game is without a doubt one of the most well-made and the developers clearly put an insane amount of effort into this game. The dialogue, voice-over, and even the props in the background are highly detailed and well-executed.
It is a multiplayer horror game that also supports single-player mode if you are feeling a bit brave someday. In this game, you need to find a friend in an asylum who seems to have got lost. With so much attention given to the props in the background, the game allows you to interact with items in the background.
So if you like games that pay great attention to the tiniest details in the game, you should definitely check this game out.
---
3. Lloyd Residence  
Developed by Chuck_Lloyd, this game is perfect for those who love to read about myths and listen to scary stories. Once you play this game, you would see a lot of spirits and ghosts that haunt you, trying to kill him. It is a cross between zombies, ghosts, and myths. So the game has a lot to offer.
If you like riddles and putting clues together then this Roblox game would surely be a treat for you. You can enjoy solving riddles and puzzles with your friends together in this game.
---
This is one of Roblox's shortest and scariest games. In the game, an elevator pauses at a random level, and every level has a new horror scenario.
Newbies and murderers are constantly being introduced to the current game, keeping it very interesting. So, in order to stay alive in the game, you must constantly be prepared. The Horror Elevator on Roblox has 24 levels, and the complexity rises as you finish each level and go to the next. The game's network can accommodate 10 players at once.
---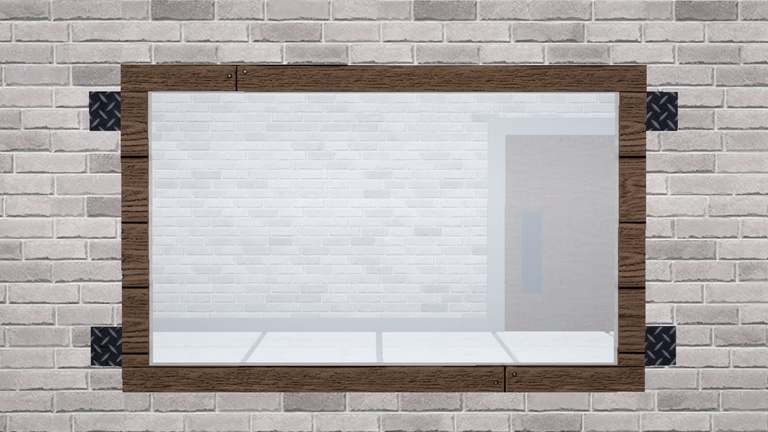 This really is the list's sole solitary horror game, and it does not fail to impress. The Mirror will undoubtedly make an impression on every gamer since it is a genuinely memorable horror encounter.
With eerie noises and horrific visuals, players must complete a hurdle course while only gazing at their own reflections and searching for clues throughout the mirror. Those that already have a difficult connection with the occasionally eerie character of mirrors will be kept on the brink of their chairs by this game.
---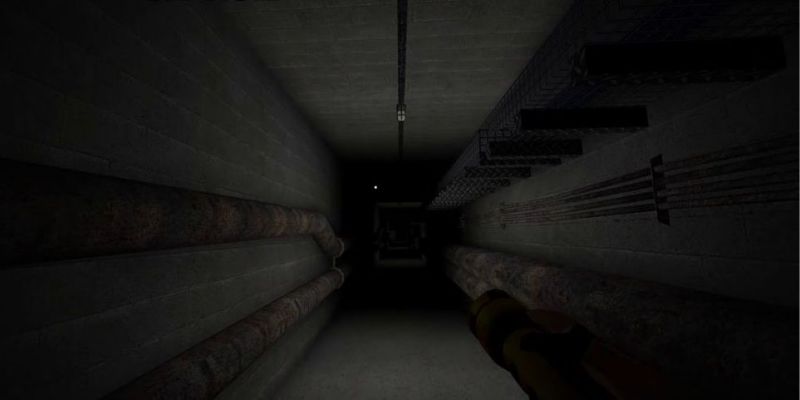 Developed by Kord_K, this game has one single and simple goal; escape. Navigate through the maze-like structure that you find yourself in with a few online players or your friends.
There are dark areas and well-lit areas and for dark areas, you have flashlights to get through them without having to squint your eyes. There are creepy sounds that play in the background that may distract you from achieving your goal.
You may also get lost in this maze-like structure that may send down a sense of panic. Hence, this game is more of a psychological thriller than a horror, but that does not mean that it won't send chills down your spine. You need to be fully aware while playing this game.
---

Developed by MaskedBrick Games, the game is full of jump scares and thrilling quests while you make your way to your neighbor's house. If you like action, thriller, and suspense movies, then this game is definitely for you. Hello Neighbor is a stealth horror game where you and your friends can join hands to figure out and expose your neighbor's crime.
Just like any suspense movie, your neighbor will go to great lengths to protect his secrets, and you also need to make sure during your quest to not get caught by the neighbor, or else you are dead. The game might remind you of a thriller movie named Disturbia.
---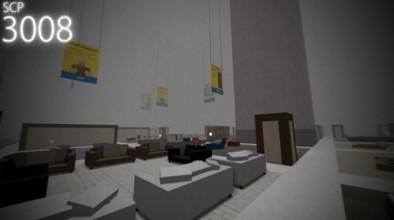 Developed by uglyburger0, this is one of the most unique and fun horror lands. SCP-3008 is an IKEA retail store with infinite interior space, and this horror game is based on and built around it. The main goal of the game is pretty simple; stay alive.
Throughout the game, you would be able to build huge bases with your friends, all the while surviving and exploring this SCP-3008 vast horror land of furniture.
The gaming experience is pretty fun and interesting because the inhuman creature who would stalk you around the SCP-3008 is called "Staff" (pun intended). It is a cheeky horror game with a dash of humor on the side, so you would not be disappointed with the quality of this game.
---
Nightmare Mines mixes zombie waves with riddles to create a one-of-a-kind scary experience. It's also not too frightening, so the majority of the family may like it. Will you be able to flee the Nightmare Mines? You'll figure it out only if you try it.
---
10. LIGHT BULB: REILLUMINATION –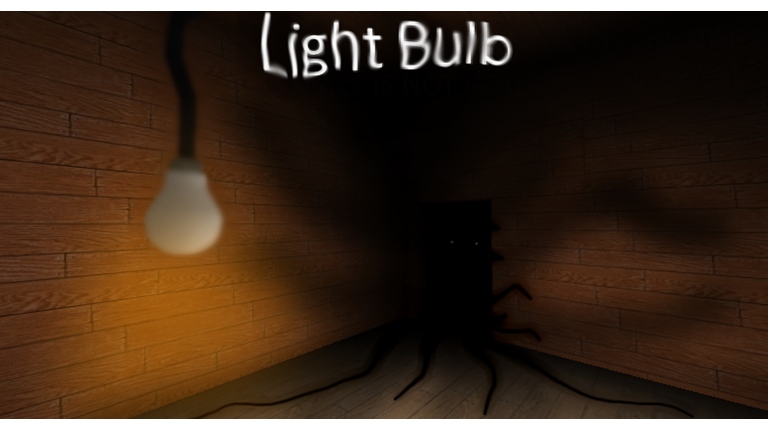 Developed by PuffoThePufferfish, this game is a bit different than other games mentioned in this list. You literally see everything from a top-down perspective – which is unlike the classic first-person or over-the-shoulder perspective that most Roblox games utilize.
The premise is quite simple; escape the maze before you get caught. Just keep in mind that every little thing matters. The directions, the lights, the music change, the barely audible noises..everything. It is not as scary as the other games mentioned, but it still provides a chilling experience.
---
Premised on the 2007 film, that very same fan-favorite seems to see you explore a body next to a ventriloquist doll, with the only clue a note reading "Mary Shaw".
Dead Silence, one of the very few first-person frightening games on our list, has a cinematic-level story as you uncover the enigma. One more for the older kids, since the murder is a little graphic.
---
12. Alone in a Dark House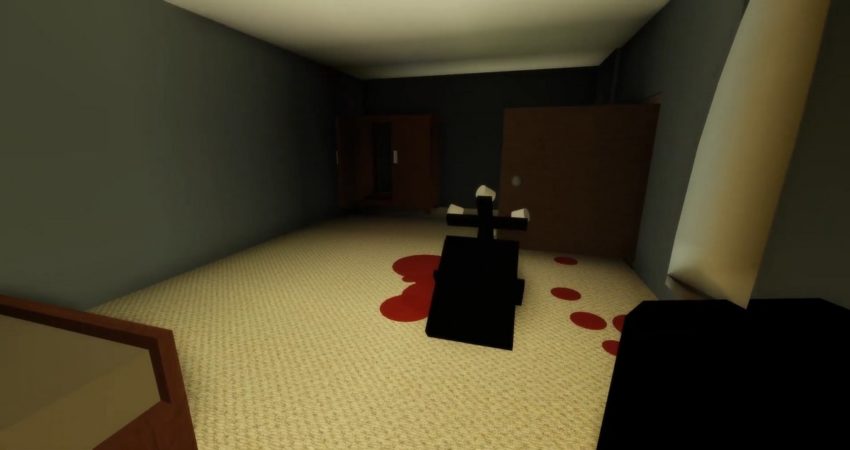 This game, with a typical horror premise, sees you alone in a dark home, gathering evidence to track down a killer. This is really a fantastic game in its own sense, with many outcomes, lots of mysteries, and wonderfully dramatic illumination.
It's usually enjoyed alone for the full impact, although it may be played with up to 20 additional people if necessary. With bloodshed and a generally disturbing tone, this game is definitely suited for adolescents and pre-teens rather than younger children.
---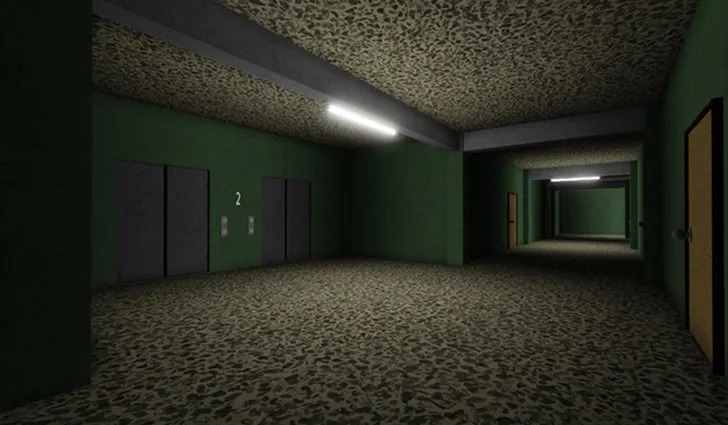 The Apartment is a horror adventure Roblox game in which you and a buddy must escape from an apartment complex. You must travel through several levels and conquer obstacles along the way.
On each level, there are odd sounds, enigmatic people, and jump scares. Things get creepier as you go through the game. The objective is to reach the building's 7th level. Because the gameplay is a little sluggish, you may wish to use Discord to have a voice conversation with a buddy whilst playing the game.
---
14. Slender Man's Revenge Reborn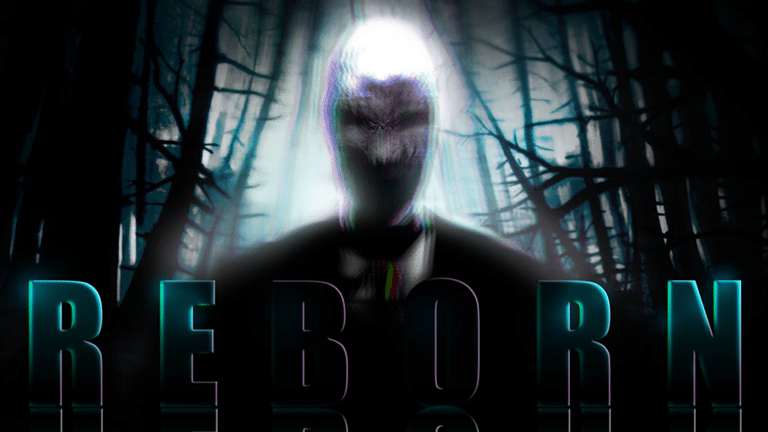 Slender man is a creature on the web that gained popularity in 2009 because of a discussion site. Slender Man's Revenge Reborn is a scary Roblox game centered upon it. It is being developed by Zoidberg656 and captainjet2c.
It is a multiplayer game full of horror, blood, graphic violence, jump scares, and frightening situations. Inside the game, you must navigate a shadowy landscape while looking for secret pages. Gameplay with headphones will significantly increase the game's scariness.
---
15. The Haunted Imperial Hotel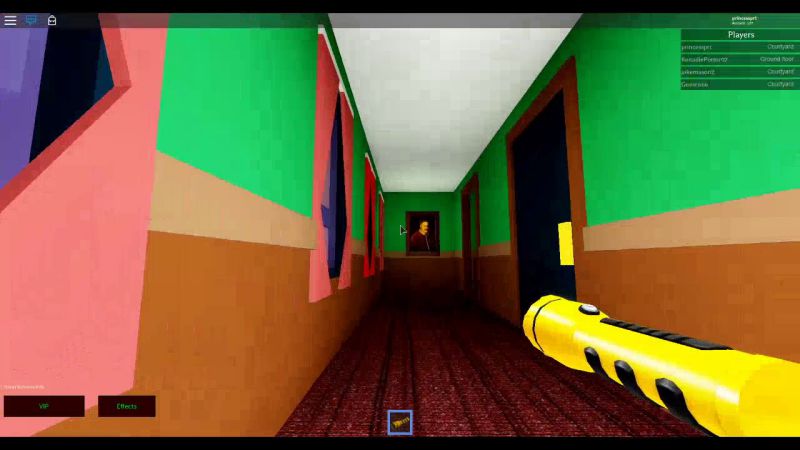 The Ghostly Imperial Hotel is a thrilling game in which participants investigate a haunted hotel. The spookiest thing that the horror field can utilize. While this game is ideal for first-timers, gamers who have been fascinated by the topic, it should certainly attempt it with a group of friends. But only if it's still bright outdoors.
Well, here are some of the best scary games that you can play with your friends on Roblox in 2022. Make sure to read the details of the games mentioned above before diving into these horror games.
---
Roblox's The Mimic is one of the scariest horror games we've ever played. In this multi-chapter horror game, players may choose between single-player and multiplayer modes.
The Mimic has been developed from four separate tales of Japanese history and urban folklore with a twist.
Disguised as four distinct books, each chapter will lead you and your pals to weird realms packed full of very disturbing level designs, startling sounds that appear out of nowhere, and a lot of jumpscares.
Although you might very well play this Roblox horror game solo, we suggest having a companion along if you don't want to suffer.
---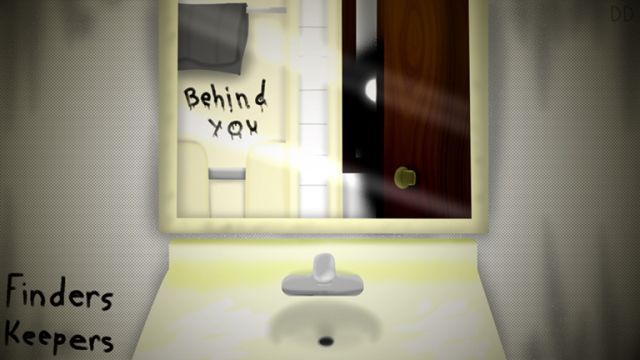 Finders Keepers is a Roblox horror game that will make you strive for the horrors. Now you're back as an investigator, but your focus is on the paranormal.
Responsible for examining weird happenings at a family dwelling, you need to find out how the family vanished by solving clues.
These hints would arrive in the shape of several secret dark areas and the chase of discs that you must acquire.
Nevertheless, be cautious since the discs contain an evil monster that will hunt you down. Finders Keepers is a fantastic horror mystery game that's packed with frightful jumpscares and frightful noises.
---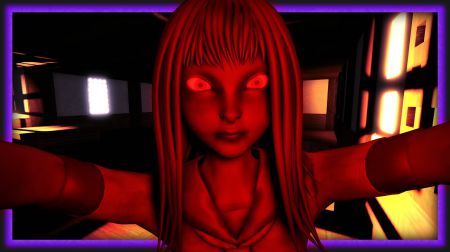 Geisha is an excellent choice for Roblox if you're a fan of urban legend-based horror games. In Geisha, you'll be transported back to your childhood, although we're sure it wasn't as harrowing as the game promises to be. When you return, you discover that your family has vanished, leaving you befuddled.
However, you don't feel like you're on your own. You feel as if you're being watched, but you can't see it since it's just visible from the corner of your eye. Discovering the house's eerie silence and searching for any clues will be the focus of this spooky Roblox game. When it comes to Roblox horror games, Geisha is the place to go.
---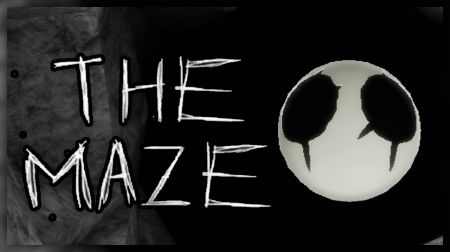 If you become uncomfortable while playing this spooky Roblox, know that it's working. You are trapped in a subterranean labyrinth, and your only option is to find a way out. You have just a torch with a low battery and a camera to rely on.
When it comes to Roblox horror games, The Maze is one of the most popular. In such a case, bring a buddy or two along with you. Keep an eye out for animals from unknown origins lurking in this never-ending maze to hunt you down. Play this Roblox horror game in groups and have a good time.
---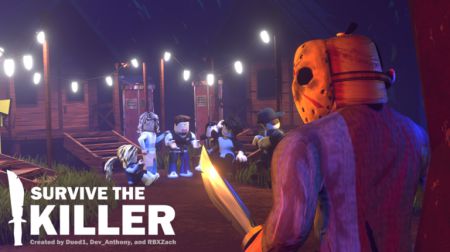 Survive the Killer will seem familiar if you've ever played a Friday the 13th-style game. In this famous Roblox horror game, players may choose to either survive or die. One of the most difficult aspects of the game is evading the assassin who is hunting you and your companions as the Survivor. You have the option of evading the authorities on your alone or with the help of a group of buddies.
In order to win the game, the Killer must kill as many participants as possible before the clock runs out or their victims escape. It's safe to say that Survive the Killer will be one of the most popular Robox games in the year 2021.
---
The game places you inside an underground maze that you must escape, much like its name suggests. The only tools you have for assistance are a camera and a torch with a limited battery.
---
There are four distinct game modes in Breaking Point. People can vote on the mode that should be played before the game begins. One of the game types is called Breaking Point, which assigns players the responsibility of randomly killing another player.
You may either do it openly or covertly, in secret. The ability of the pistol to malfunction gives the terrifying events another twist.
---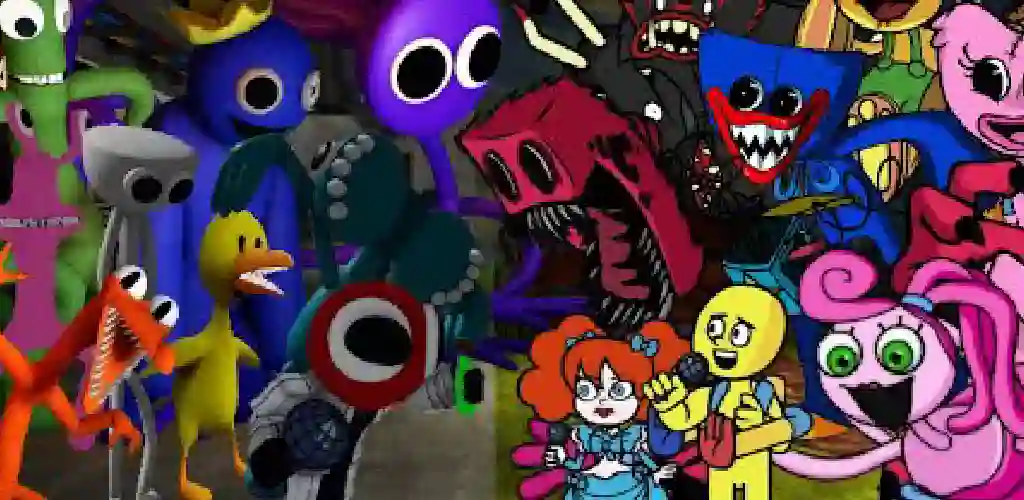 One spooky game on Roblox that does have them is Rainbow Friends. You are a student going on a field trip in the role of the player. However, when your bus crashes into an unfamiliar location, what was intended to be a straightforward trip soon turns terrifying. The Rainbow Friends can be found there.
---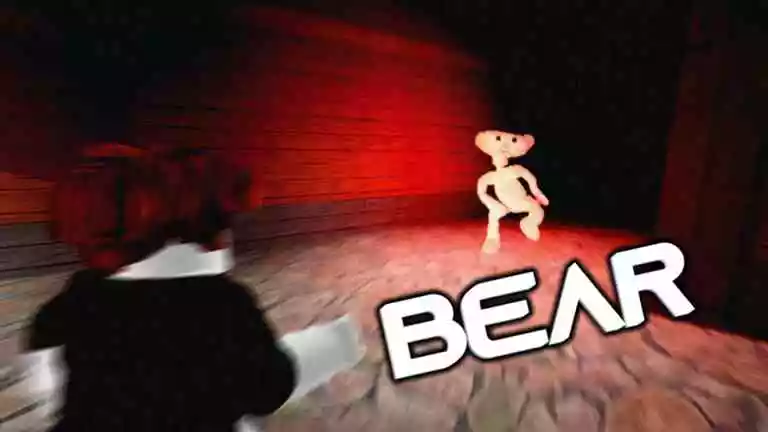 A bear wants to murder everyone in the game Bear Alpha, which is rather straightforward. That is the entire idea, the end of the story. The game has a twist; a player controls the bear, which has five minutes to murder other players. The bear can now catch up to the players because of its faster pace.
---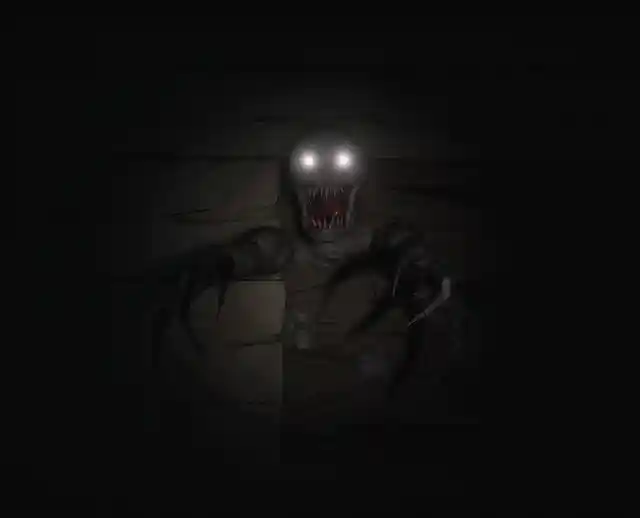 The game has been improved in terms of aesthetics and playability in The Rake Remastered. The traditional version is still available for testing, although it is not advised. The game is a forested-based survival horror game. The mood is already ominous because the game is played at night.
---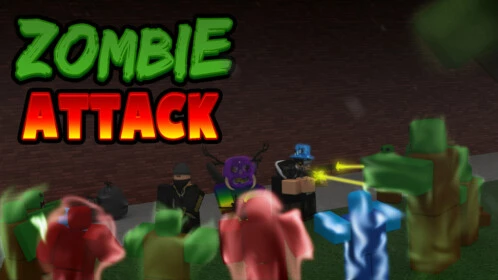 You must battle and defeat as many waves as you can as one of the survivors. You get access to new weaponry along the way, and you engage in a deadly battle to eliminate them. But as you go, you also gain access to uncommon zombies and even the formidable zombie boss, who you must defeat to receive further prizes.
---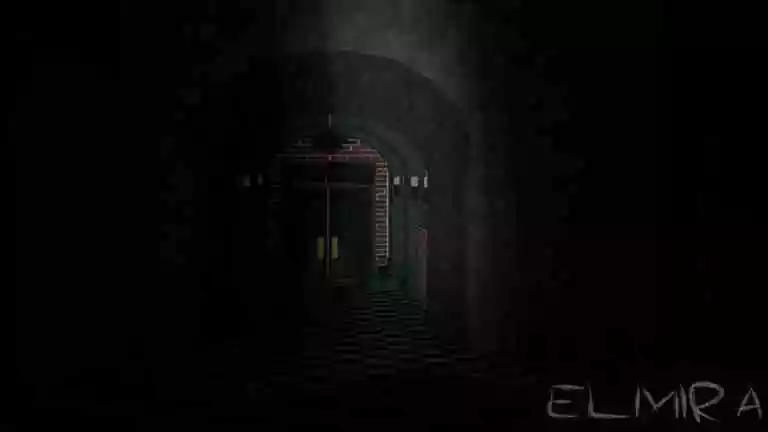 A narrative-driven experience, Elmira is cleanly divided into episodes. There have now been two episodes released, and a third is likely to follow. The basic idea is that you doze off while traveling on a school bus. When you awaken, everything is gone, and it is now nighttime. The lone structure in the area is a former hospital.
---
28. The Haunted Imperial Hotel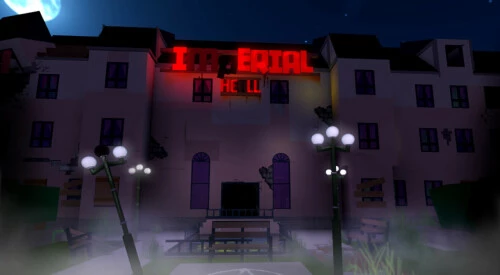 The Roblox horror game Imperial Hotel is filled with eerie mystery. This Roblox game allows you to explore a reportedly haunted hotel that is full of puzzling riddles and is based on exploration mechanics mixed with horror.
---
The Spider kicks off with you and your uncle relaxing by a campfire in the woods, roasting marshmallows. As though he wants to die, your uncle hears a disturbance and rushes to investigate. And he does indeed pass away after being bitten by a spider. The introductory sequence is over, which is unusual for terrifying Roblox horror games.
---
The 2018 version of Happy Oofday! that terrified the Roblox community into playing it has been remastered for the 2019 version. The newly updated Oofday is a single-player horror Roblox game with an oof theme that has been broken up into many segments.
---
In the horror game Evade for Roblox, you are pursued by enormous emotes called the next bots. The actual definition of a jumpscare is being hunted by these creatures while you navigate a maze where doors unexpectedly close.
---
To end on a spooky note, Piggy is another disturbing game available on Roblox. Piggy combines puzzle-solving with horror, leaving you both perplexed and frightened. You must solve riddles and avoid the antagonist, Piggy, in order to win Piggy.
---
---
Follow us on Twitter & like our Facebook page for more post-updates.
---
Check out more Roblox Games –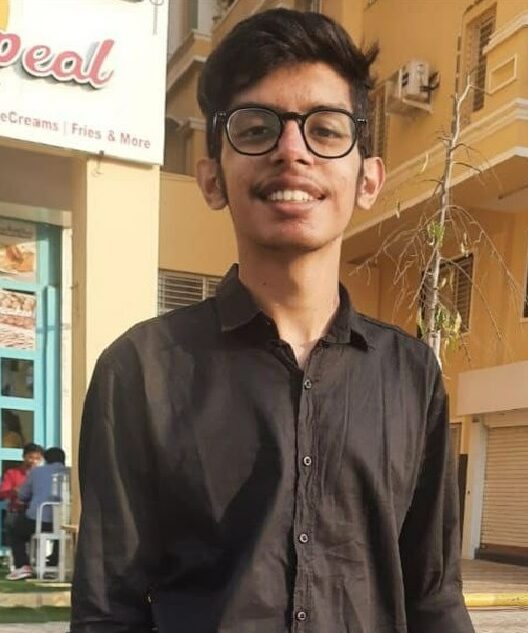 An experienced gaming content writer who emphasizes on offering the most recent information and how-to tutorials for the trending titles. Being a Hardcore gamer himself, he likes to try an array of games and likes to spend his time exploring them. He likes to unwind by listening to R&B music when he's not writing about gaming stuff.