Last updated on January 2nd, 2023 at 05:58 pm
Roblox is a fantastically innovative forum for both aspiring gamers and developers. We get to see a lot of imaginative works because of their creator mode. It's no surprise that the game has millions of players, as it continues to deliver more and more as time passes. Everything gamers yearn for a plethora of game modes and millions of engaged players are present here.
All have different gaming tastes, which is why Roblox has something for everybody. Fighting is one of the most common genres since players of all ages enjoy the excitement of war. There are several titles in this genre, many of which encourage you to put your capabilities to the test as you fight creatures, other players, and a myriad of other things.
You will be so intrigued that you will find yourself spending a lot of time immersed in these games. Whether it's a rapier or a rifle, you're sure to enjoy these Roblox fighting games. Just like always, we are here to help you out, and here is our list of Top 20 Best Roblox Fighting Games.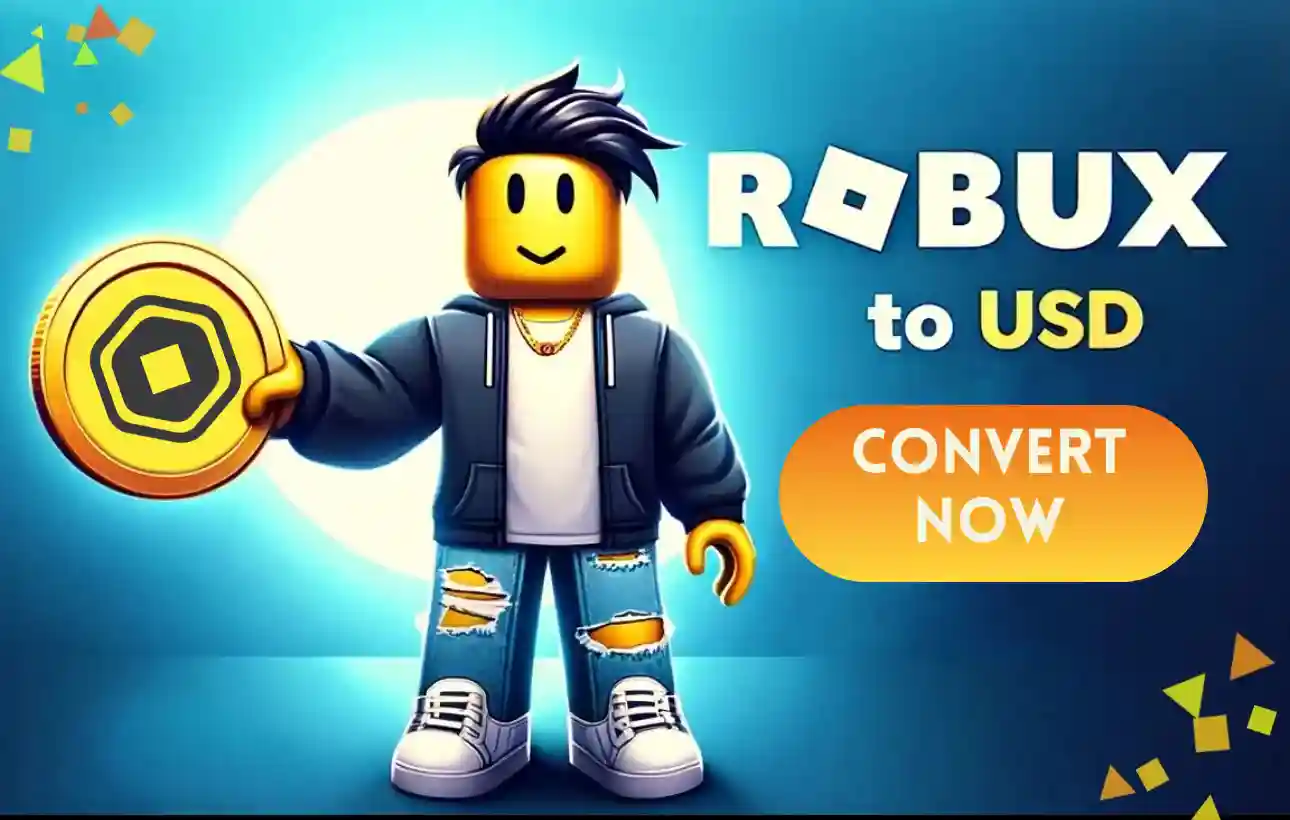 ---
ALSO READ –
---
Top 20 Best Roblox Fighting Games
---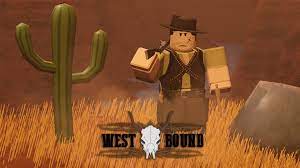 Westbound is currently in beta, but it will bring you back to the Wild West. You may buy weapons, mine for minerals, and even steal banks to make money to buy upgrades. There is so much to do that you will never be bored as you prove to the other cowboys that you have what it takes.
The game carries a very southside feeling and is a gem when comes to duel fights. The game is well developed and is very fun to play. If you are looking for some south-side action,  this one is your go-to.
---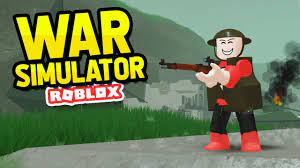 War Simulator puts you on a variety of battle escapades across history, so there's always something fresh to enjoy. You will be armed with a weapon and will be able to collect cash to go to other ages such as medieval, colonial, or modern times.
It needs you to go around a region and defeat your opponents in order to gain money, and gamers are relieved that it isn't a paid game like some other fantastic ones. The game is very hard to grind and requires good skills to master. This is definitely a must-try.
---
To become the greatest in Muscle Legends, you must train while unlocking new gyms and a plethora of pets. Dumbbells, treadmills, and other fitness equipment are available to help you develop your body to be fantastic so that you can win all of your brawls, even against opponents.
Considering the restrictions of the Roblox engine, Muscle Legends is a rather entertaining game. Muscle Legends allows users to train using gyms and compete in PvP bouts to become the "Muscle King" and establish their dominance over the rest of the community.
---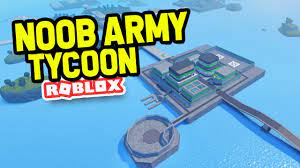 In this tycoon, you command your own Noob Army and instruct them where to strike. You will accumulate funds over time, allowing you to purchase better soldiers, equipment, and weaponry for your army.
It differs from other combat games in that it focuses on tactics rather than how effectively you individually wield a weapon. The game is very popular and you will find many online players every day. There are a lot of features you can use and play the game very seamlessly.
---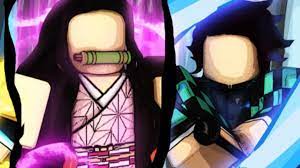 Demon Tower is a Roblox combat game that uses characters and inspiration from the anime Demon Slayer to play Tower Defense. The aim of Demon Tower Defense, like conventional Tower Defense games, is to clear waves of adversaries one by one.
The game is still in beta, but it has enough features and enjoyable moments to warrant a try — especially if you enjoy Demon Slayer. The game is very fast-paced and players enjoy it as the fun never ends. This is a must-try if you are into anime and stuff. This is the reason this game is listed in our list of Top 20 Best Roblox Fighting Games.
---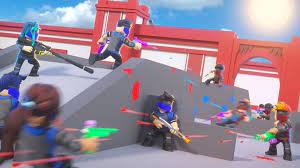 This isn't your typical paintball game, but that's part of what makes it so enjoyable. Paintballs will fly left and right, and there will be plenty of obstacles to hide behind. You are also given tactical powers to assist you to get an advantage over the competitors, and this is a terrific combat game to play with a group of friends.
It even features a tonne of unique player skins that you won't find in any other Roblox game. The game carries a very different concept and provides every seamless gameplay. There are frequent updates with a lot of new stuff.
---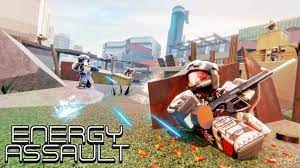 Energy Assault has been visited almost 21 million times, and they are continually improving it. In this futuristic shooter game, you are given an energy weapon and a plethora of levels to keep you engaged.
They also offer tasks for you to accomplish in order to get specialty skins and new weaponry. Moreover, this game contains a variety of features to use and a lot of customizable options as well. If you are into this type of game, do give this one a try.
---
This game is based on Marvel's Iron Man, and it already has a large fan base, which is incredible for a game that is still in its early stages of development. You can fly about the city, and some of the suits even travel beyond space.
It pits you against other Iron Man imposters, and your suit is outfitted with an AI that allows you to target players. They want to introduce more outfits and features in the future, which will undoubtedly elevate this game to new heights as you battle your way to being the greatest Iron Man ever.
---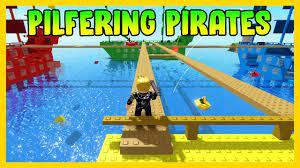 Pilfering Pirates is a multiplayer fighting game in which four opposing ships battle at the same time. It's based on a number of famous multiplayer game types that have appeared over the years, such as the ship fights that are so popular on Garry's Mod minigame servers.
Of course, the aim of the game is to destroy all other ships using guns and hand-to-hand battles. The game is also one of the most popular fighting games on the market right now.
---
11. Super Saiyan Simulator 2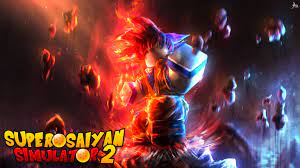 Super Saiyan Simulator 2 is a Roblox fighting game in which players take on the role of a Saiyan from the Dragon Ball franchise. The game may not be as visually appealing as other of the Dragon Ball series' triple-A releases, but it certainly plays like one.
Unfortunately, there aren't many fantastic Dragon Ball games on Roblox, but Super Saiyan Simulator 2 does a nice job at bringing the universe to life, albeit a little blockier than normal.
---
Pick a Side offers a brilliant concept that is not been seen before. You will have to answer life's hardest questions and then fight for them. Literally, defending your answers has never been this fun. Pick a Side is a round-based game that is based on making a decision then beating your opponents till you have enough fun. From this, they will recognize you're right and they are wrong. This game is legit fun to play.
---
9. Elemental Battlegrounds
Elemental Battlegrounds is a free roam element fighting game and offers the sequel of the elemental wars. There is a total of 32 different elements in this game and each is totally different and has its unique effects, as well as abilities of its own. Some of the elements in the game require you to get diamonds which are in fact the strongest of the spells.
Some require shards and some of them require fusion of the two elements combined which can become one of the most powerful elements in the game. The game is super fun to play and is very well-designed.
---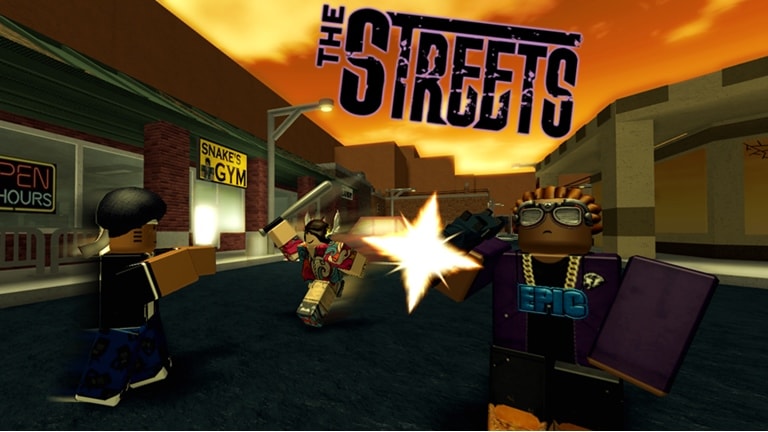 If you are looking for a game that is an accurate portrayal of Urban Ghettos or you want to roleplay pretend as a gang member, then check this one out. The main goal of this game is to go around and fight people. There are different types of weapons such as melee weapons, Uzi, pistol, shotgun, sniper, rusted pipes, knives, bottles, machete or you can use your fist if you are brave enough.
The map is considerably big enough to explore and there is a bank, bar, basketball court and a hood where you can take different fights with your friends. The game is pretty enjoyable and is much more grindable.
---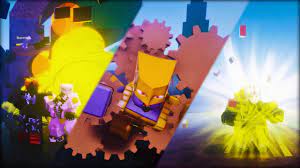 N the JoJo Game is a random fighting game that you will love to play. Upon joining, you will be given six choices of a stand that you may try and you can re-select upon its reset. It's a pretty fun game and you can fight randoms or against your friends if you have one squad in a small place.
These game stands have unique skill sets and abilities that are waiting for you to try out. Hope into the game right now and explore some creative things. This is the reason it is listed on our list of Top 20 Best Roblox Fighting Games.
---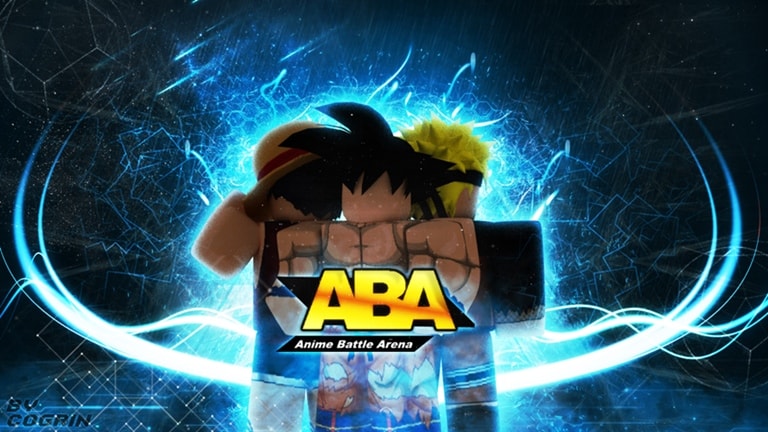 Anime Battle Arena is a game that contains a diverse selection of characters with a unique set of skills and play styles. The game is basically a round-based arena fighting game. some of the features include character rosters that you can choose from your favorite anime character.
They have One Piece, Naruto, Bleach, Dragon Ball, My Hero Academia, Hunter x Hunter and many more to choose from. The game mechanics and quests are unique and you will enjoy the game a lot when playing with your friends.
---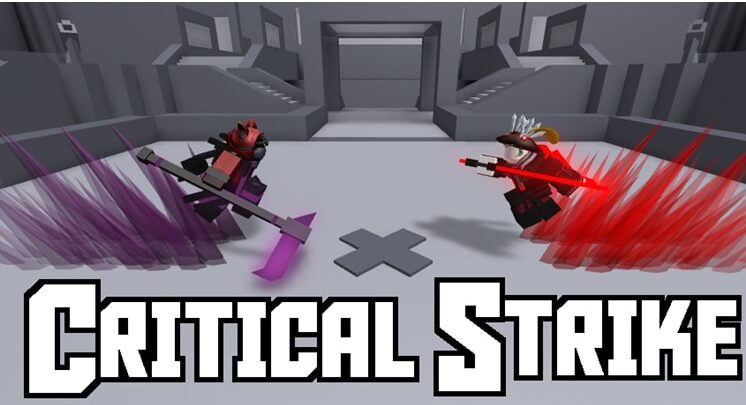 Critical Strike is a classic and round-based fighting game. It is also an arena game that features eight different roles per class. So, that's 80 different playable classes with various unique play styles and abilities. We have the brawler role, assassin, tank, specialist game pass, mechanic, medic, mage, and marksman.
There are also cosmetics in this game as well as events and strong bosses that you can fight. The game is a must-try and you will enjoy it more with your friends.
---
Arsenal is a mixture of shooting, fighting, and strategy. to win, you must kill with a golden knife. You need 31 kills to reach the golden knife. The game features over 30 playable maps with various game modes such as standard, concussion, competitive, randomizer, and railgun royale.
It also tons of skins, kill effects, and weapons to choose from and customize. The game is one of the most popular among Roblox users and a lot of players are active daily which doubles the fun. Overall, this game is a masterpiece and if you haven't played it yet, go and try now.
---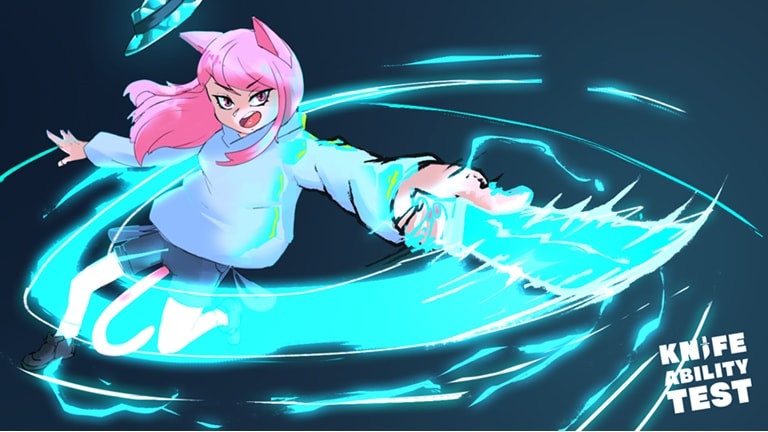 Knife Ability Test, also known as KAT is one of the best knives throwing fighting games ever but it doesn't end there. You can also use guns here by completing different quests. It is a round-based free for all game that also contains mafia mode. In this mode, choose between 100 sets of knives that you will be able to throw at your enemies with style or you can even get your own pets and style yourself with cosmetics.
There are different maps present which are not too vast making the game fast-paced. The game is super fun to play and you will have a great time playing this with your friends.
---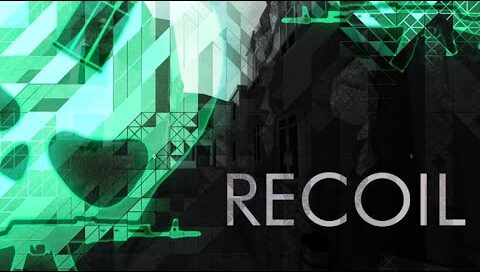 Recoil is a round-based war shooter game where everything is tense and in action just like a real war. The game offers a lot of abilities including streak, abilities, perks, and different guns. The game mode revolves around several modes like kill confirm, free for all, team deathmatch, and more.
The fluidity of the game is very well designed and the mechanics are super-smooth. The developers have done a fantastic job in creating this one and frequent updates enhance the experience. If you are looking for some action-packed games, then don't forget to try this one out.
---
Blackmagic 2 is a very interesting fighting game featuring a lot of elements you've never seen before. It's a classic fighting game featuring tons of classes and mechanics like offense combos, execution finishers, attack types, and many more. You can play the game either on team deathmatch, free for all, or wingman.
Blackmagic 2 is gaining a lot of popularity recently due to its well-developed features. Having a lot of players and your friends online, you will surely get immersed in this game. This is the #1 game on our list of Top 20 Best Roblox Fighting Games.
That's all for today's list of Top 20 Best Roblox Fighting Games. Do check out all the games mentioned and tell us which one is your favorite. Till then, stay safe and follow us for more upcoming gaming coverage
Follow us on Twitter & like our Facebook page for more post-updates
---
Check out more Roblox Games –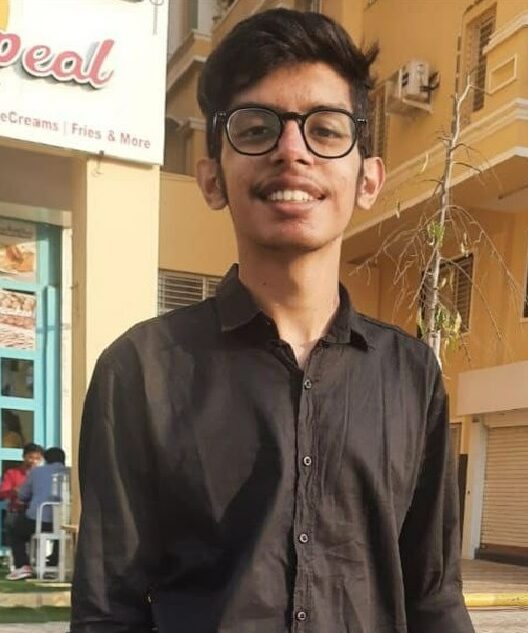 An experienced gaming content writer who emphasizes on offering the most recent information and how-to tutorials for the trending titles. Being a Hardcore gamer himself, he likes to try an array of games and likes to spend his time exploring them. He likes to unwind by listening to R&B music when he's not writing about gaming stuff.