Call of Duty Mobile has become one of the fastest-growing FPS games on the Mobile Platform. Its console-like graphics, relentless gameplay, an assortment of maps seem to be doing the job in increasing its popularity.
Nevertheless, COD Mobile is still very reliable with their changes when it comes to the obligatory launch of new characters, weapons, maps, modes, advantages, and much more every new season. It is just an amusing and fun game.
Since the COD fraternity has been going nuts about the rewards or unlockable content for the New Year, we have brought you some news regarding certain offers that are to be released in COD Mobile soon enough.
COD Mobile: Activision to bring New Offers on New Year
As most of us know, people are very particular about their new year celebrations and they do so in quite a grand way indeed. Keeping those traditions in mind, Activision was kind enough to bring New Offers in Call of Duty Mobile for the New Year.
COD Mobile Japan has shared an image via a tweet, with the COD Mobile fraternity where the image they have shared shows, what we believe is a special kind of a crate or bundle that contains various legendary skins for weapons.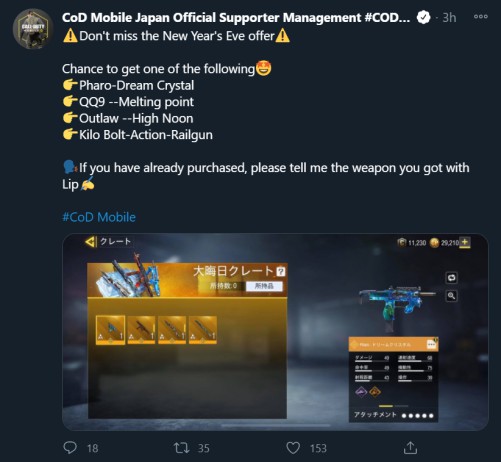 The contents of the image shared are as follows:
Pharo – Dream Crystal
QQ9 – Melting point
Outlaw – High Noon
Kilo Bolt-Action – Railgun
In the tweet, it has been clearly mentioned that it is going to be a New Year's Eve offer and players stand the chance to get one of the above-mentioned Legendary skins via the crate/bundle.
So far, we have only seen Legendary weapon skins in the Lucky Draw. To be able to buy them via other mediums is something which has appealed to the players a lot and is highly-anticipated.
That's pretty much it for today. We hope this New Year's offers and rewards, sit well with the celebrations and doesn't disappoint players.
---
Subscribe to our Youtube Channel. Follow us on Twitter & join our Telegram channel for more post-updates.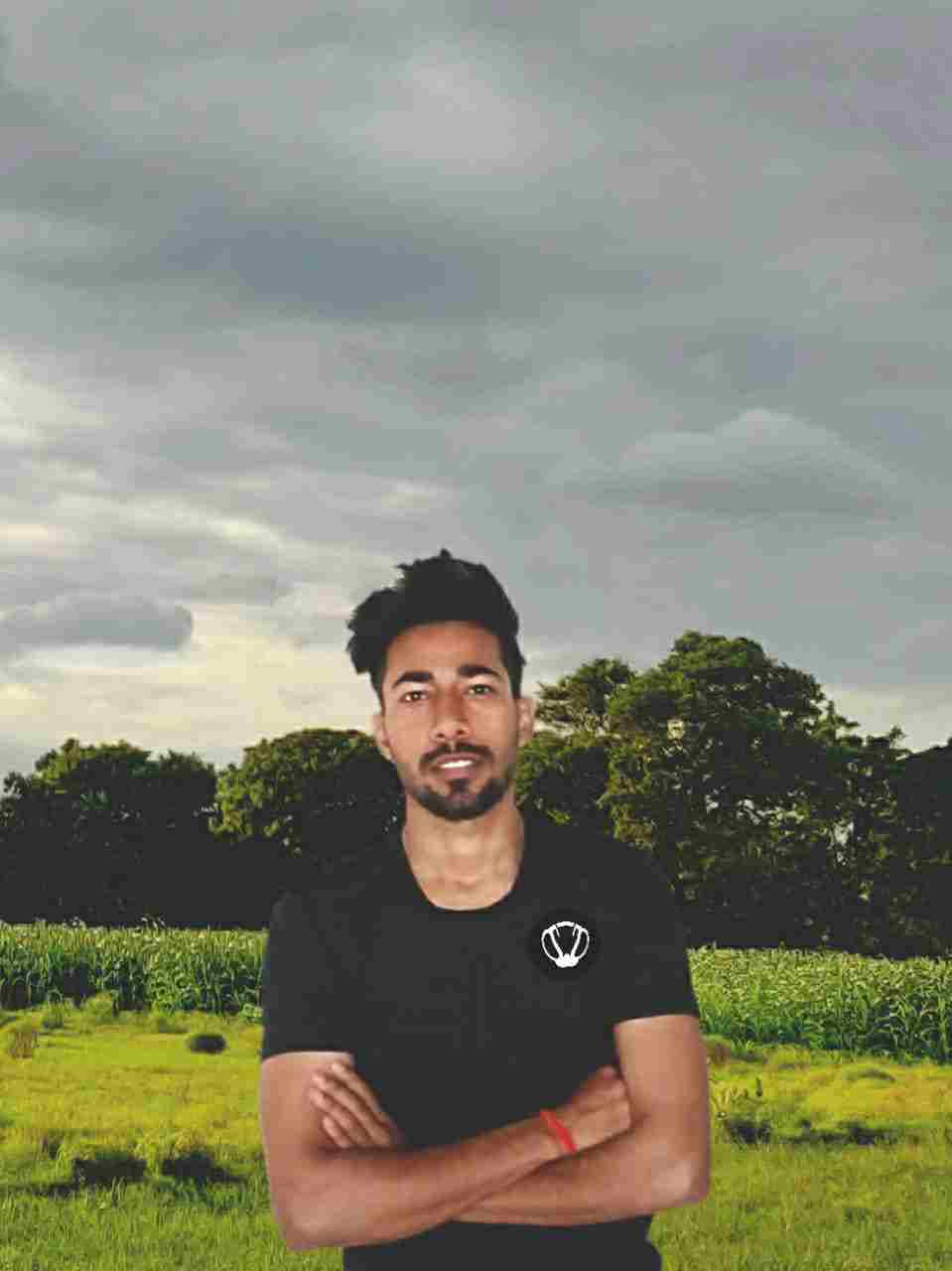 A gaming aficionado. Sometimes he can be seen fabricating a poem or feeding on a good sci-fi novel.