Activision has always been appreciated for creating and maintaining healthy relationships with the community. And the publisher once again proved to the best in doing so with the users of the franchise's first mobile game. Whether it's a matter of solving general queries or bug reporting, the publisher has always been generous to the users. If you are supposed to be an active part of the community on social media platforms, you might already know whatever we are talking about.
Recently, Activision decided to reward free skin to the users in this wonderful festive season. To claim rewards, users are supposed to create an Activision account and link it to the COD Mobile. Well, pretty easy job to get Ghost-Stealth operator skin.
Does this ring any bell? Well, if you have been playing COD Mobile for a long, this 'free reward event' must remind you of something. Back then, Activision brought the same 'free reward event,' where players would get an Outrider skin on linking their Activision account.
Well, this became a part of the discussion in no time. COD Mobile-OG players said it to be an act of 'injustice,' and demanded that the Ghost-Stealth skin must be rewarded to those players too, who have linked their Activision account in the previous event.
Activision, on discerning the criticism, reacted swiftly and officially announced that all the players who had linked their account would get the Ghost-Stealth skin too.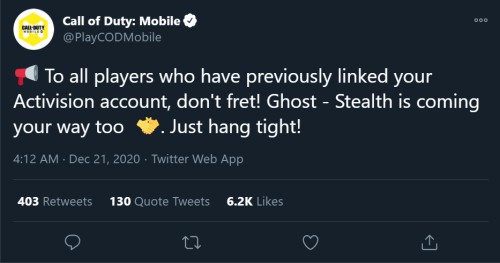 Activision, without any doubt, knows well how to take care of a wonderful community. We really appreciate the reaction by the creators.
That's pretty much all. Stay tuned for the latest news.
---
Subscribe to our Youtube Channel. Follow us on Twitter & join our Telegram channel for more post-updates.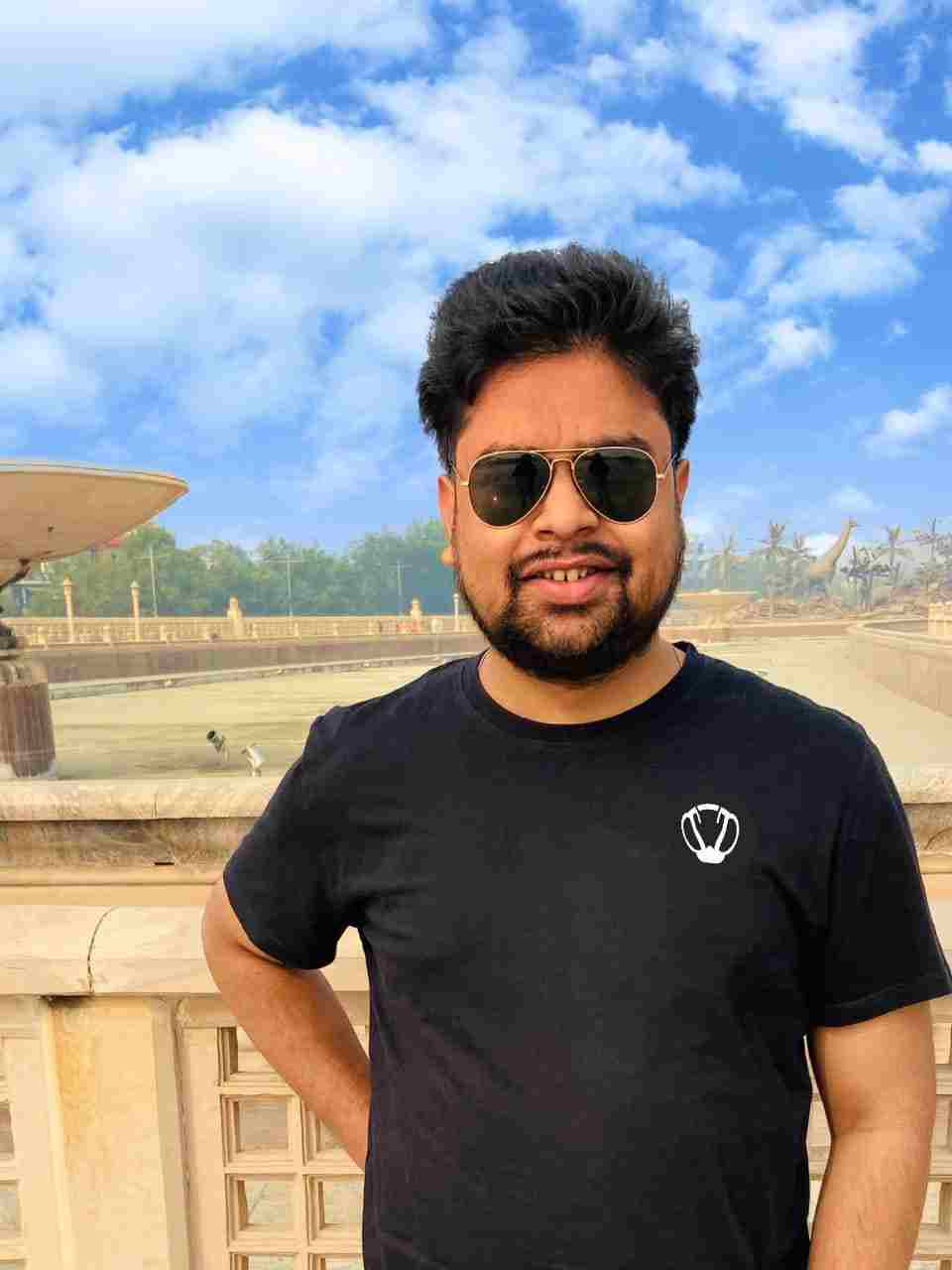 Vivek has been a fan of the COD franchise since forever. Perfection is his forte and the same can be seen in his work. He loves to invest his time in creating awesome content on YouTube and discovering the latest games.