In recent years, the number of kids using the platform Roblox has increased exponentially. But rising popularity also means more media attention.
You might wish to remove your Roblox accounts because they record how much time you spend playing and the creations you save to the website. One website that attracts visitors despite being under construction is Roblox.
For the most part, Roblox markets itself as a family-friendly gaming platform. However, it has frequently been accused of fostering bad actors who have made the site a risky place for kids.
Numerous debates have surrounded Roblox, leading some parents to question whether the game platform is appropriate for their kids.
If you want to learn how to remove a Roblox account, check out this tutorial if you are concerned about your child's safety. We'll go through a few techniques you may use to delete your child's Roblox account. Here is our guide on How to delete Roblox account.
---
How to delete Roblox account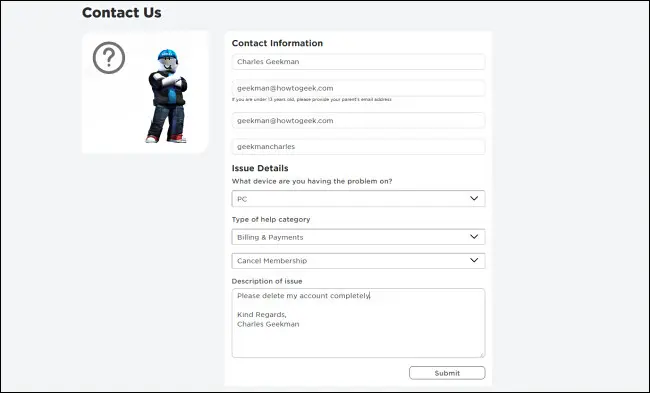 Method 1: Submit the support form
As there is no specific mechanism to do so through the account or user page as there is on most other websites, you will need to get in touch with Roblox customer service in order to cancel your account.
Fortunately, since there are only a few easy procedures to follow, everyone should be able to handle this process. The following actions must be followed in order to remove your Roblox account:
STEP 1: Login and click the Help button
Visit Roblox.com and log into your Roblox account. Once you've signed in to your account, scroll all the way down the page until you see the "Help" option. Just click it.
STEP 2: Use the Contact Us option
You'll now be sent to the Roblox website's Help page. To access the "Contact Us" option, you will once more need to scroll all the way to the bottom of the page.
STEP 3: Find the support form
You will then need to use the customer support form on a separate page to get in touch with customer service. To access the form, click the "Support form" link that is included in the page's content.
STEP 4: Fill the required information
A customer support form ought should open in a new tab after clicking the link. To contact support about the deletion of your account, you must now input the information into the form.
STEP 5: Choose the device you are playing on
Select the issue details and provide your first name, email address, and username. Choose the device you use to play Roblox from the list under the device.
STEP 6: Follow the details to delete your account
To delete your account, you must first pick "Billing & Payments" from the category drop-down menu, then "Cancel Membership" from the subcategory drop-down menu. Finally, under the description, thank customer care for their assistance and let them know that you'd prefer to terminate your account.
STEP 7: Submit the form and wait for the mail
The contact form will then be sent when you click Submit. A customer service representative will be in touch with you with more information and instructions after a few days. Be aware that before deleting your account, you might need to authenticate your account, in which case you could be asked for some more information.
Method 2: Stay dormant for a year
According to Roblox, inactive accounts are deleted after a year in order to make room on its servers for new users. In other words, your account will be automatically cancelled after 365 days if you don't log in.
Simply be idle and forget about your Roblox account for a year if there's no pressing need to deactivate it. Your Roblox account should be permanently deactivated as a result.
If your delete request isn't being successful and a year is too long to wait, you can use the traditional method. That means you may purposefully violate Roblox's rules of service and be immediately banned from the website.
Of course, we have zero tolerance for this approach. If any of you bravehearts decide to travel down this road, be careful not to do anything that could be against the law in your country. Getting into legal problems is the last thing you want to happen.
Please be aware that once removed, your Roblox account information cannot be retrieved. Roblox does not recover deleted accounts, per corporate policy. So, before firing the trigger, give it some serious thought.
Method 3: Roblox Customer Support
Send your request to delete your Roblox account using the online support form. Send an email to [email protected] asking for your account to be terminated.
Tell Roblox customer support that you wish to remove your account by dialling 888-858-2569. In each of the aforementioned scenarios, you must state your Roblox username and provide your email address to prove your identification.
Method 4: If you violate the terms and conditions or the community laws, your account will be terminated
A less ideal alternative involves obtaining three to four bans before your account is permanently terminated.
In compliance with the Roblox terms of service, account suspension or termination may occur. If the User violates these User Terms or any other pertinent Roblox Terms, their authorization to use the Services is revoked. When a User transgresses these User Terms (or other relevant Roblox Terms),
Roblox has the right to suspend or terminate a User's account or access to the Services, as well as (ii) delete any Virtual Items or other content the User has on the Services.
Roblox may also terminate a User Account in line with its policy of terminating in suitable circumstances Users who Roblox determines, in its sole discretion, are repeat infringers as permitted by the Digital Millennium Copyright Act.
Follow us on Twitter & like our Facebook page for more post-updates
---
Check out more Roblox Games –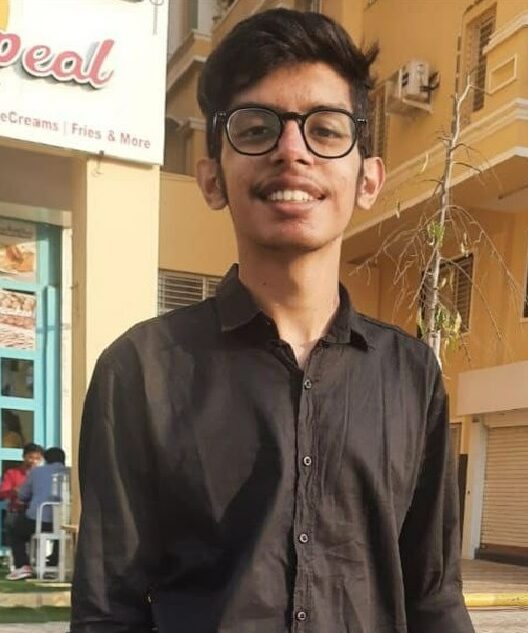 Jatin is an aspiring dentist with a keen interest in video games who likes to spend his time playing an array of different games. Other than that, he is a die-hard basketball fan who often embraces R&B music.