NCAA Football is a video game in the NCAA Football series by Electronic Arts. It was made available for the PS3 and Xbox 360. Additionally, owing to legal concerns about the game's usage of college players' likenesses, NCAA Football 14 is the last chapter of the NCAA Football series as of 2023.
Do PCs support NCAA Football? There is not a PC edition of NCAA Football. The NCAA PC download is unavailable. Is NCAA Football playable on a PC? Yes, but only if you use an emulator. We advise using a PS3 emulator since Xbox emulator development isn't that great.
Since it's impossible to locate hard copies of the football game and the price of those copies has skyrocketed, many individuals who want to satisfy their nostalgic want to play have been looking for alternatives. This gets us to the topic of today's feature; people are curious in playing NCAA Football on PC.
Here is our guide on How to play NCAA Football in 2023.
---
Can You Play NCAA On PC?
Fortunately, NCAA Football is playable on a PC. As was already noted, since EA Sports stopped developing the college football series, the NCAA Football game has grown quite popular. EA Sports has already confirmed that a new entry in the college football video game franchise would indeed be released.
It is said that this new game will only be available on the PS5 (PlayStation 5) and Xbox Series X|S, and that it will launch in 2023; nevertheless, it is far more probable and correct to predict that it will launch in 2024.
You undoubtedly spent many hours playing NCAA Football when you were a youngster, and fortunately for you, the game has not been lost to the sands of time. Yes, you may purchase a physical copy that is only compatible with the PS3 and Xbox 360 for up to $400 (US) on eBay or a comparable website.
Not only is the ability to play NCAA Football on a PC great. But the game has also gotten upgrades from devoted modders and players. College football teams that weren't in the original game or that were also dropped from division 1 football are just a few examples of the features included in these revisions.
As if that weren't enough, the newly updated NCAA Football 14 game now has new players from various teams, presumably including some of your favourites, new jerseys, new rosters, new stadiums, and even new plays.
You may anticipate being able to play the same players, plays, and venues that you played when you last played the game back in its heyday in NCAA Football's rebuilt version. You should be ready for the next NCAA Football game by practising inventive plays to defeat the opposition.
---
How to play NCAA football in 2023
Let's commit to bringing NCAA Football 14 to a playable level for you now that we are aware of everything you will need to run the RPCS3 emulator on your PC. The RPCS3 emulator may be downloaded by following the easy procedures listed below.
STEP 1: Download RPCS3 for your PC
The first thing you should do is open your web browser and go to the official RPCS3 website to obtain the RPCS3 installation zip file, which you can then unzip.
After the folder has been unzipped, you may run the RPCS3 immediately by double-clicking the rpcs3.exe file. After the RPCS3 has started, you must also provide it access in order for it to accept new settings or update its data.
STEP 2: Download the PS3 latest firmware
You must then seek and download the PS3 Update from www.playstation.com in order to have the most recent PS3 Firmware. After that, go ahead and come back to the RPCS3 and choose "File," then "Install," and then "Firmware."
You may find the PlayStation 3 firmware file that you just a moment ago downloaded from here. You may proceed and click "OK" when the firmware installation is finished. The RPCS3 ought to now begin pre-compiling modules.
STEP 3: Find NCAA iso file
You must get the game ROM in order to complete the following step. Usually, the game file is in ISO or PKG format. You may be tempted to obtain NCAA ISO or PKG from the internet. In this situation, you will often get a zip file, which you should unzip.
STEP 4: Add game in RPCS3
The game should now be added to RPCS3 if you choose "File," then "Add Games," and then go to the unzipped folder.
STEP 5: Choose the appropriate settings for the game
From here, you can verify all the settings by clicking "Configuration" and then "CPU." After that, choose "Configuration" and then select "Pads" or just the Pads icon. Select the "Player 1" tab from the Gamepad Settings window at this time.
You must choose an appropriate controller Handers if you wish to utilize a controller. The term "XInput" refers to Xbox controllers. Select "Keyboard" from the "Handers" menu choices if you want to play NCAA on your PC using a keyboard and mouse. The keyboard may now be remapped, or you can stick with the default map relationship.
STEP 6: Select boot and load the game
Right-click NCAA and choose "Boot" from the menu that appears. Now that RPCS3 has finished compiling the various files, you may enjoy playing NCAA Football on your PC. Remember that only the first time the game starts up will the file compilation be required. Now all that's left to do is play NCAA Football on your PC and, most importantly, satisfy your need for nostalgia.
Follow us on Twitter & like our Facebook page for more post-updates
---
Check out more –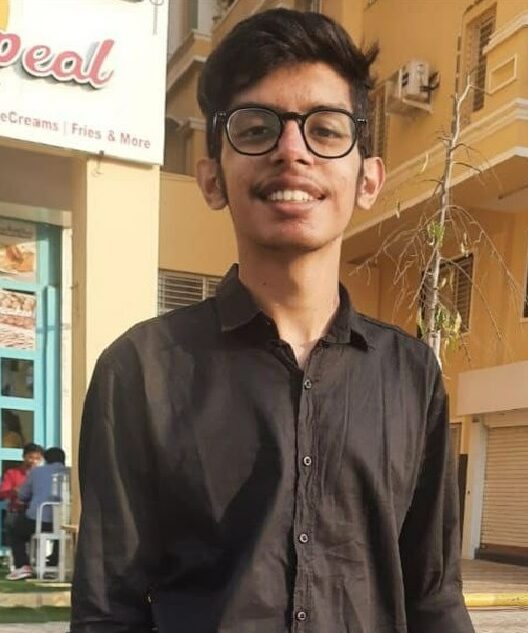 Jatin is an aspiring dentist with a keen interest in video games who likes to spend his time playing an array of different games. Other than that, he is a die-hard basketball fan who often embraces R&B music.