You'll have a lot of questions while seeking to purchase a Nintendo gaming system, and you'll want the answers. The Joy-Con controllers, battery life, and other aspects of the Nintendo Switch are frequently questioned, but the most important decision is whether to get the Switch or the Switch Lite.
After you've decided which Nintendo gadget to buy, you'll want to find the greatest offer out there. Several people are already speculating about whether the Switch Lite gaming system will actually include games or if they must be purchased separately.
If you own a Nintendo Switch Lite and want some free games, do check out the Top 27 Free Games Nintendo Switch Lite.
Consoles may provide built-in digital games or physical copies as a bonus. Is there a game included with the Nintendo Switch, like there was with the well-known Wii Sports add-on? This is the information you need to know about whether or not the Nintendo Switch Lite has games pre-installed.
So, let's get started with our guide on Does Nintendo Switch Lite come with games.
---
Does Nintendo Switch Lite come with games
Short Answer: No, there are no games included with the Nintendo Switch Lite. The Switch Lite console doesn't come with any standard Nintendo games when you buy it, but you can download games via the Nintendo eShop (and there are many other free games that you can play).
The Nintendo Switch Lite does not contain any games when you buy it; it merely comes with everything you need to get started playing. Although there are no games pre-installed on the Nintendo Switch Lite, you do have access to the eShop where you can download a ton of free games.
You can still get inexpensive games for the Switch Lite gaming device even if it does not come with any conventional Switch games. Nintendo will even routinely offer sales for its games since they want you to enjoy using its system and playing all of the most popular titles.
A game does occasionally come with the original Switch system (more specifically, the Mario Kart regular Switch console comes with the Mario Kart game), but no titles are available on the Switch Lite portable device as of yet. There isn't currently a Switch OLED variant available that comes with any games.
Third-party Switch games are frequently discounted, although the most well-known Nintendo games, such as Super Mario Odyssey, Animal Crossing: New Horizons, and The Legend of Zelda: Breath of the Wild, are rarely discounted (if at all).
Even if customers don't have much spare cash after purchasing the gaming system, Nintendo does an excellent job of ensuring that they can play their systems. Therefore until you can acquire the greatest games, downloading the Switch Lite games for free will keep you entertained.
For all, purchasing a gaming system and then being limited to playing the free multiplayer games available through the e-Shop would not be very enjoyable.
Of course, those games are enjoyable (who doesn't enjoy playing Fall Guys or Fortnight?). But spending time with friends while playing the most well-known Nintendo games, such as Super Smash Bros. or Super Mario Party, is a lot of fun.
Switch Lite pack-in game bundles
There is no pack-in game included with the Pokemon Special edition Switch Lite. Although the Nintendo Switch Lite is available in a variety of colors, no pack-in game is ever included with it.
Compared to the regular Switch, which has a suggested retail price of $299.99, the console is offered at a significant discount of $199.99. Nintendo couldn't bundle a game with the console in order to sell it for $200 and still turn a profit.
Nonetheless, we would anticipate the appearance of packed-in games to entice customers who are slow to adopt the Nintendo Switch as the technology for the Switch Lite develops and parts like the screen, CPU, SSD, and GPU become less expensive.
Games are provided to anyone who purchases a Nintendo Switch as part of a package. Customers may choose the bundle package deal that best meets their demands from among those offered by various businesses.
Games that are included may be digital, physical, or a combination of both. The same principles apply when buying a Nintendo Switch Lite bundle with games included.
The system won't come with any games if purchased separately. A typical Nintendo Switch or Switch Lite does not feature games, however, certain limited-edition Nintendo Switch models do include the game that they are intended to promote (see the Animal Crossing: New Horizons console).
It's important to note that the Nintendo Switch platform has a wide selection of free-to-play titles. There are no games pre-installed or included with consoles by default, but you may visit the Nintendo eShop and download certain games for free, including Fortnite and many other well-known games.
Cloud gaming is a brand-new, thrilling way to play games on the Nintendo Switch. Users may broadcast titles like Control and Hitman 3, which were just revealed at a Nintendo Direct Mini. This is how it goes.
Compared to the conventional console, the Nintendo Switch Lite is considerably lighter and somewhat smaller, making it much easier to carry around. The Nintendo Switch Lite, on the other hand, can be the ideal choice if you value the versatility of playing the Nintendo Switch or Nintendo Switch OLED portable or docked.
But, the Nintendo Switch Lite has a lot of benefits if you're a mobile player. Because of its decreased weight and smaller size, it has the potential to provide an excellent substitute for the typical console. But before you make the Switch, weigh the advantages and disadvantages, just as with any new release.
Follow us on Twitter & like our Facebook page for more post-updates.
---
Check out more –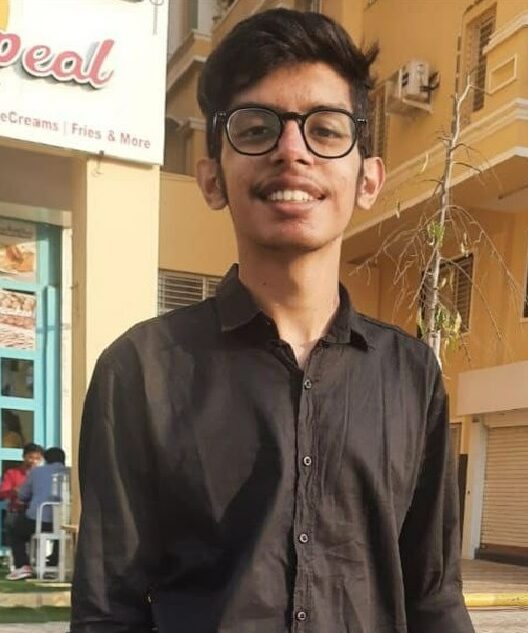 An experienced gaming content writer who emphasizes on offering the most recent information and how-to tutorials for the trending titles. Being a Hardcore gamer himself, he likes to try an array of games and likes to spend his time exploring them. He likes to unwind by listening to R&B music when he's not writing about gaming stuff.