Nintendo Switch setup problems or a faulty installation of the YouTube app are the major causes of "Error code 2-Arvha-0000" on the YouTube app. The Nintendo Switch may have setup difficulties ranging from the wrong date and time to the Switch's faulty cache.
With the Nintendo Switch system, you can stream popular streaming services like Hulu, Funimation, YouTube, and Pokemon TV. The Switch streaming service offers certain distinctive benefits, despite the fact that it is not a rival for the top place in digital content streaming.
Users may view millions of entertainment, sports, news, information, and lifestyle videos on Switch by using YouTube streaming and their mobile devices as a remote.
The problem arises when you open the YouTube app or try to play a video there but get the current error. There have been reports of the problem on almost every Nintendo Switch model. Here is our guide on Fix: Nintendo Switch YouTube not working.
---
Why is Nintendo Switch YouTube not working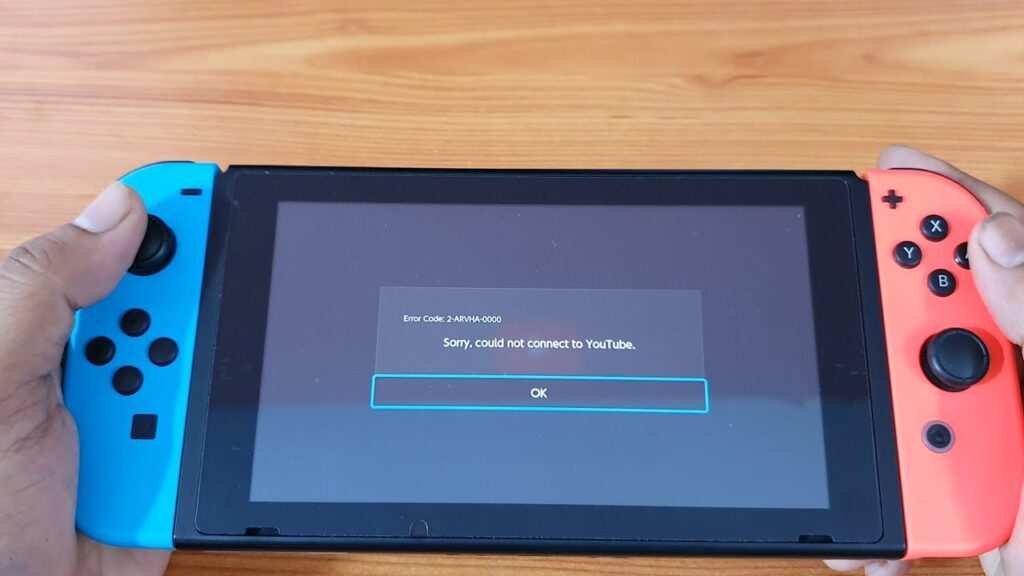 Short Answer: If your System Settings are not properly configured, YouTube will either not open or not play a video. To ensure that YouTube will launch and play videos without any problems, double-check that your time and date are accurate and that your sound is set to "Stereo."
The YouTube app on a Nintendo Switch may display the error number 2-Arvha-0000 for a variety of causes. However, we can identify the following as the primary ones to blame:
1. Incorrect settings for the switch's time and date
The YouTube app may return the error number 2-Arvha-0000 if the date and time on your Nintendo Switch are off. If this happens, the YouTube servers may refuse to decode data packets with inaccurate date/time stamps.
2. ISP limitations or a broken router
The error code may also appear if your ISP interferes with YouTube's ability to communicate with its servers or if a broken router corrupts the data packets that are sent between your Switch and the YouTube server.
3. YouTube app installation went wrong
If the YouTube app's installation was flawed, it might be the source of this problem on your Switch. This corruption prevents YouTube from running its crucial components.
4. Damaged Nintendo Switch Cache
The problem at hand might occur if the Nintendo Switch's cache is corrupted because the YouTube servers could be unable to verify the communication with the YouTube app on your switch due to the faulty YouTube credentials/IDs in the Switch's cache.
---
Fix: Nintendo Switch YouTube not working
Method 1: Turn the Nintendo Switch back on
The YouTube app could be unable to access the modules necessary for its operation, resulting in the error code 2-Arvha-0000, due to a transient bug in Nintendo's firmware.
In this case, rebooting the Nintendo Switch can solve the problem. Make that YouTube is functioning properly before continuing by opening it on a separate device, such as a phone (preferably, on a different network).
For three seconds, hold down the Nintendo Switch's power button. Open Power Options in the displayed Power Menu, and then click Turn Off. Remove the game card from the Switch once it has been turned off, then hold it there for a moment.
After that, put the game card back in and turn on the Switch. Launch the YouTube app after it has been switched on to see if the error code 2-Arvha-0000 has been fixed.
Method 2: Uninstall and Re-install YouTube
By heading to Settings and scrolling down to Data Management, you may uninstall the YouTube program and then reinstall it. A new window with a list of the programs and games on your device will emerge when you navigate to the Manage Software option on the right.
Click on the YouTube app after scrolling through the list to find it. Choose "Delete Software" from the menu that appears, and then hit the A button to confirm that you wish to remove the program. If you hit the A button once again after the program has been erased, it will no longer be present on your smartphone.
Go to the Nintendo eShop and click on your user icon in the top right corner if you chose to remove the YouTube program and redownload it to see if it solves the issue. There will be a list on the left-hand side of the new window with the option "Redownload" in it.
A list of all your previous programs and games will appear when you click on this choice. When you hit the "cloud" symbol on the right after scrolling till you locate the YouTube app, it should download.
Method 3: Nintendo Switch's Incorrect Time Zone Problem
To take use of time travel features in some games (like Animal Crossing) and to activate future or past events without having to wait for the timer, you may change your time zone on the Nintendo Switch.
Because YouTube streaming is time-dependent if you change your time zone while playing, make carefully switch it back to your previous time zone so you can keep watching YouTube.
Fixing your Switch time zone requires the following steps: Choose "manually set date and time" under Home > Settings > System settings > Date and Time. After you're finished, click "OK" to preserve your changes.
Follow the same procedures to travel back to your home time zone, but instead of manually adjusting the time when you arrive to "date and time," choose "Synchronize clock through the internet." To save your settings, don't forget to click "Ok" after you're finished.
Method 4: YouTube may be unavailable
Most YouTube users are unaware of the frequent server outages because they are too preoccupied with worrying that their screen isn't appearing. Find out whether there is a widespread problem whenever your YouTube channel isn't functioning.
Try logging in with a different mobile or Desktop device. You may also look up their social media usernames to see what others are currently saying about them there. By leaving comments on this page, you can report this.
Method 5: Software updates for the Nintendo Switch
Regular updating of your Nintendo Switch is also necessary. Ignoring updates can eventually result in server connection issues, which will limit your ability to stream YouTube. Your Nintendo Switch may be updated quickly and easily. You only need to go to Settings > System settings > System Update.
Method 6: Convert the Nintendo Switch's sound mode to stereo
YouTube might not be correctly transmitting the audio to the mono channel if your Nintendo Switch's sound setting is set to mono. Here, switching to stereo on the Nintendo Switch's sound settings can help to explain the issue at hand.
Choose System from the list of settings. Open Console and switch to Stereo in the Sound menu. Apply the modifications made, and then restart your Switch. Check to see if YouTube is free of the error number 2-Arvha-0000 after a restart.
Method 7: Modify the Nintendo Switch's DNS settings
The YouTube app on the Nintendo Switch may not work properly and display the error number 2-Arvha-0000 if your Nintendo Switch is unable to quickly translate the web addresses of the YouTube servers. In this case, modifying the Nintendo Switch's DNS settings may resolve the YouTube problem.
Open your Nintendo Switch's System Settings and choose Internet. Open Internet Settings right now and choose your network connection (e.g., Wi-Fi). Choose Manual after clicking Change Settings. Set Secondary DNS to 1.0.0.1 and Main DNS to 1.1.1.1 at this point.
Apply the modifications made, and then restart your Switch. Check to see whether the problem code 2-Arvha-0000 is gone after restarting.
Method 8: Update the YouTube application
Moreover, make sure your YouTube app is up to date. Choose the YouTube symbol from the "system update" screen, then press "+" or "-" on your remote to bring up the "software update" menu. For an immediate update, make sure you let the update run "through the internet."
Method 9: Reset the Nintendo Switch's cache
The error code 2-Arvha-0000 might appear if your Switch's cache has become corrupt because faulty credentials or IDs could prevent your Switch from properly communicating with the YouTube servers.
In this case, deleting the Switch's cache may solve the current YouTube problem. Before moving on, be careful to write down the app/website IDs, passwords, etc., since these will be erased. Keep in mind that clearing the Switch's cache will remove all cached webpage data, including cookies, history, and stored IDs, but not downloaded games or game saves.
Open System under the System Settings on your Nintendo Switch. After that, choose Formatting Options and then click Clean Cache.
After that, choose your user account and press Reset to begin the procedure. Restart your Nintendo Switch after doing these steps, and hopefully, the YouTube app will no longer display the problem code 2-Arvha-0000.
Follow us on Twitter & like our Facebook page for more post-updates.
---
Check out more –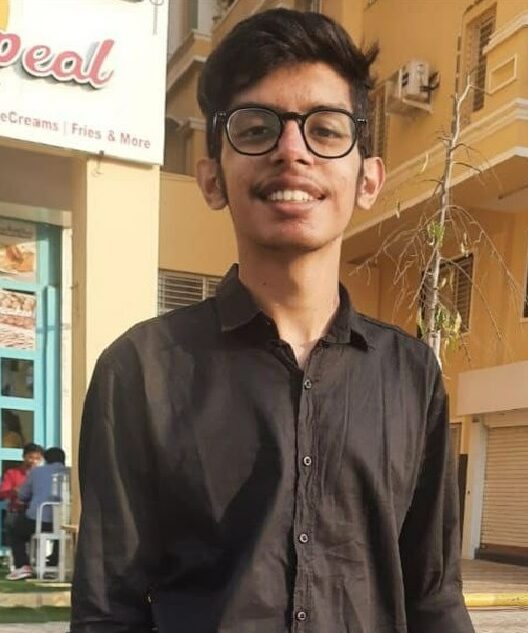 Jatin is an aspiring dentist with a keen interest in video games who likes to spend his time playing an array of different games. Other than that, he is a die-hard basketball fan who often embraces R&B music.