The easiest way to deal with gaining stuff in Roblox that you eventually won't want is to make sure your inventory is optimised by removing unwanted items.
Roblox, which was first released in 2006, and Minecraft share a lot of similarities. Both games have been hailed as some of the most popular in recent years thanks in large part to the abundance of material they offer.
Inventory management is essential in a game with many different goods. We'll explain how to trade or dump objects in Roblox in this post. Players have little room for inventory, as is typical in most games, and keeping track of everything may be difficult.
Even while the Roblox inventory is not quite as large as that of other games like Skyrim, it might be challenging to do some occasional housekeeping. There is some, but not much, ease in being able to check inventories on the Roblox website. Here is our guide on How to drop items in Roblox.
---
How to drop items in Roblox mobile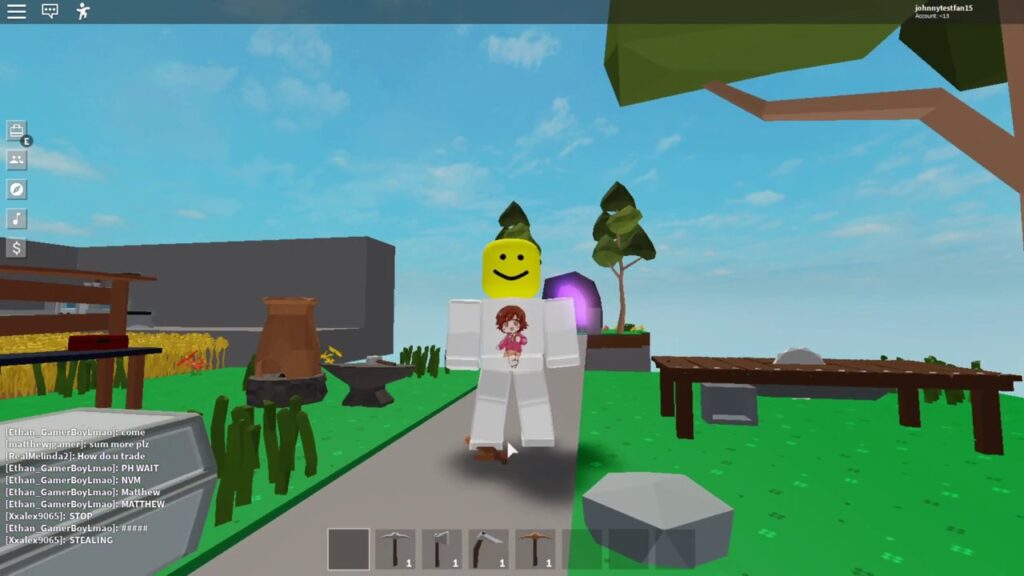 Short Answer: To drop items in Roblox Mobile, you have to open your inventory and drag the desired items. After dragging it out, the item will be dropped out and you can have your inventory empty.
There is a certain procedure that you will need to follow in order to get rid of some objects that may be taking up a lot of space in your inventory while travelling across Roblox.
This is a useful skill to learn since, as in Minecraft, you'll discover that you rapidly need a lot more room in your inventory. However, it's easy to remember, and we'll go over the methods for dropping goods in Roblox in the section below.
Enter the Roblox inventory. Choose the object that you wish to drop. Hold the object you've chosen and drag it out of your bag.
Roblox users are very interested in the inventory of other players. It's a little but interesting component of the game that involves looking at what other players have in their inventories and picking up random items that other players leave behind.
A Roblox feature called The Inventory (formerly known as Stuff until 2012) enables users to browse the products they possess as well as those that other players have purchased.
The player's inventory can include as many goods as they choose, and only they have the ability to alter it. In addition, Roblox makes suggestions for the player depending on the products they have purchased.
Roblox was the only player with access to a private inventory before to the release of this feature, however in December 2018, all players gained access to private inventories through the Privacy page of settings. On accounts with a minimum age of 13 and more than 13, this setting is automatically set to "Friends" and "Everyone."
Players may control who can access their inventory in the settings, however this may have an impact on trading as they can only trade with others who let others to view their inventory.
The "Inventory" button was eliminated from the menu on player profiles on April 13, 2021. This update has since been withdrawn, though.
To make it easier for players to locate particular things they might be looking for, a sidebar is given that lists every item group on Roblox. The player can change between each listing by selecting the option they wish to use to focus their search.
---
How to drop items in Roblox PC
In Roblox, both users and creators frequently leave things lying about. The number of players, the server, and the time of day all influence what the players will frequently find laying around for them to pick up as they want. Items that a player has dropped and is no longer present are also fair game.
Players can drop an item to discard it if they have anything they'd like to. All they have to do is choose the item from their inventory, keep it in place, then choose backspace. Anything in their inventory can be dropped using this method, with the exception of headwear, which must be dropped using the '=' key.
You may simply dump stuff in Roblox by doing it this way. If the aforementioned techniques didn't work for you, it may be because some games don't allow players to use certain commands owing to problems with game development and the object dropping commands weren't included in the game.
You might try exchanging stuff in Roblox instead of dumping them to get big money. Join Roblox by logging in. If you want to trade in Roblox, you must be a premium player. Check your inventory to see whether you have any trinkets or other stuff. If you don't already have any collectibles, you can buy some in the Avatar store.
Select all collectibles by clicking on collectibles in the category's sidebar. All the collectibles are now visible. You may purchase the collectibles you desire by using Roblox money. To trade a certain individual, enter his name in the Roblox search box up top. Click on the profile when it appears now.
The profile page will start to load. On the left side of the profile, locate three dots. Simply click it. Click on Trade Items to bring up a menu. You may now view the limited-edition tradeable goods of other players here. Choose your item that you wish to trade, then choose what you want from other people.
The 30% will be recognised as a trading charge if you want to pay using Roblox money. Click the Make offer button to continue. Once the popup has appeared, choose Send Request.
Your trade has now been successfully submitted. Await the acceptance or rejection of other participants. You will be informed in the game's messaging area.
Follow us on Twitter & like our Facebook page for more post-updates
---
Check out more Roblox Games –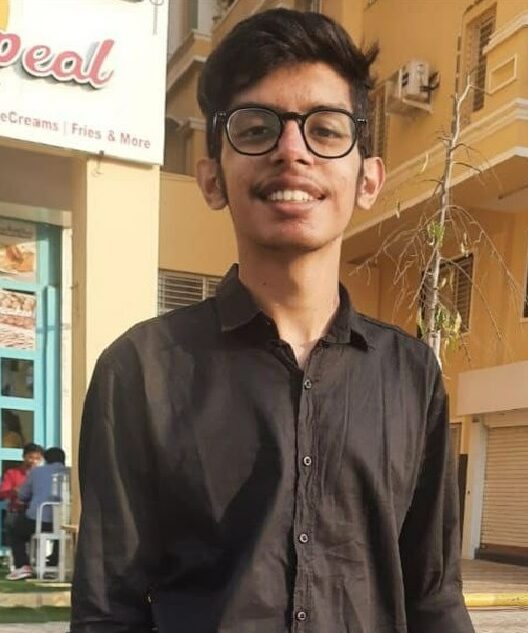 Jatin is an aspiring dentist with a keen interest in video games who likes to spend his time playing an array of different games. Other than that, he is a die-hard basketball fan who often embraces R&B music.