Last updated on January 16th, 2023 at 11:56 pm
Roblox is a rapidly growing entertainment platform for both players and artists. Roblox Studios provides a broad range of flexibility and choices to developers, enabling them to build an endless world of possibilities. Coders like coming up with new ideas, and it seems that gamers do as well.
Many of its most well-known games are direct knockoffs of more well-known open-ended games that regular gamers play on home consoles. Because Roblox is a free platform, kids go to the website and type in a game or a kind of game they'd want to play and then try anything that comes up in search results.
Roblox has a wide range of games that are divided into various categories. On Roblox, users could play a variety of games such as simulator games, tycoon games, or even car games on Roblox.
Roblox is full of strange and weird things; it's a platform where the only restriction is the creativity of those who create its numerous games. I've spent some time looking at some of the more unusual games available, and boy have folks put their imaginations to the test!
In this article, we will be covering a list of some of the most unusual and weird games on Roblox.
---
ALSO READ:
---
 Top 19 weird Roblox games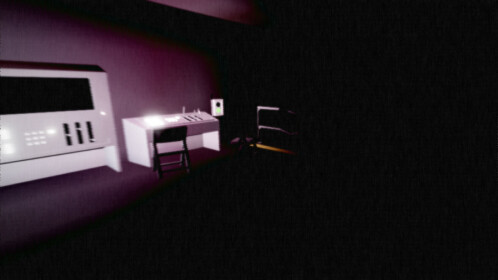 You and a few other players are stuck in an abandoned building that is said to have the keys to interdimensional travel. You may access additional areas and various rooms as you explore the institution; each of these has a distinct mystery that was previously forgotten.
---
18. Survive Ariana Grande In Area 51
You and a bunch of other gamers are sent inside Area 51 with little idea of what you could encounter since you're curious to find out what's actually hidden there.
You could anticipate opposition from military personnel or perhaps aliens kept secret by the government. But you'll eventually find yourself engaged in combat with a horde of bloodthirsty Ariana Grandes.
---
17. Poop Scooping Simulator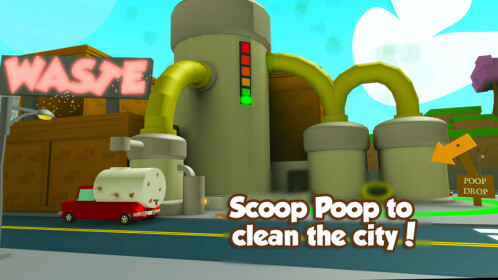 Poop Scooping Simulator is a lot more entertaining than its odd name would lead you to believe. Your sole objective in this game is to scoop as much crap as you can.
If you wish to advance in the game, you must work your way up to better tools and storage options after starting with only a beginner's shovel and backpack. Near the spawn region, you may sell the dung you have collected from all over the map and use the proceeds to buy new stuff from the in-game store.
---
16. Zombies are Attacking McDonalds
You'll discover in Zombies are attacking McDonald's that there are now more options available besides Big Macs. If you don't want to end up as a zombie's midnight dinner, you'll need to defend yourself against the undead adversaries that are barging in via doors, windows, and higher floors.
You and the other players must cooperate in order to secure and defend the McDonald's shop where you are trapped by blocking off all potential access points.
Although you must start off with a weak weapon and sword to deal with any enemies, each zombie you eliminate also nets you cash that can be used to buy more powerful equipment from the in-game shop.
---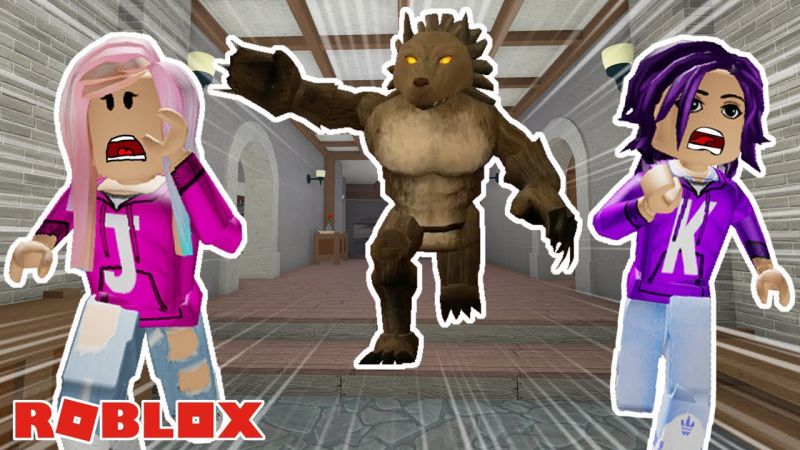 A Wolf or Other, like the famous Werewolf party game, puts you in one of three camps: innocent, hunter, or werewolf. Before the full moon and it's too late, the civilians must discover the werewolf so the predator may eliminate him. This one is appropriate for younger players since it is more of a party game than a straight-up horror game.
The typical elimination game roles are used in A Wolf Or Another. The game may have up to twelve players, with each player taking on one of three roles: Civilian, Hunter, or Werewolf.
Werewolf's goal is to eliminate every living civilian in order to win the round. Time is running out for the werewolf if he doesn't be shot by the hunter. The citizen with lycanthropy receives the item needed to change into a werewolf, which they keep in their inventory. The werewolf may strike and charge their prey with their claws to eliminate them when changed.
The hunter's mission is to locate and eliminate the lycanthropic citizen in order to rescue people and win the round. If the hunter dies, the weapon will fall to the ground, allowing bystanders to pick it up and eliminate the werewolf throughout the round.
---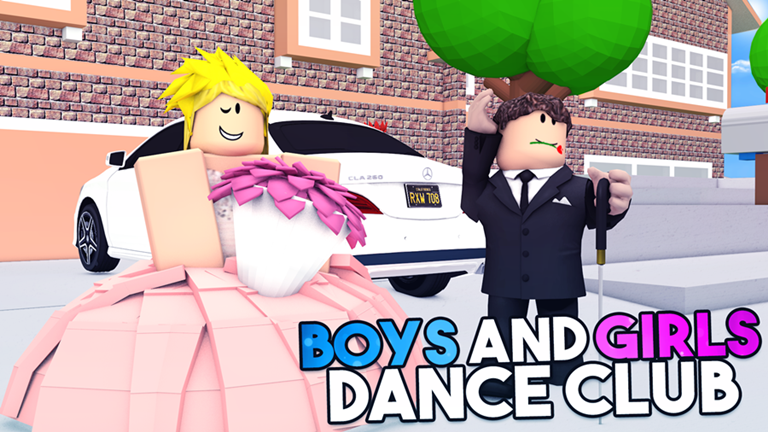 This Roblox game includes a lot of explicit content and is not suitable for children under the age of 16. This article is for you if you like playing weird games on Roblox; nevertheless, if you are a child, you should not read this page.
The only reason we don't want kids to play this Roblox game is that it has some malicious tactics. You will witness a lot of passionate emotions and intimate circumstances between the participants if you like a game.
---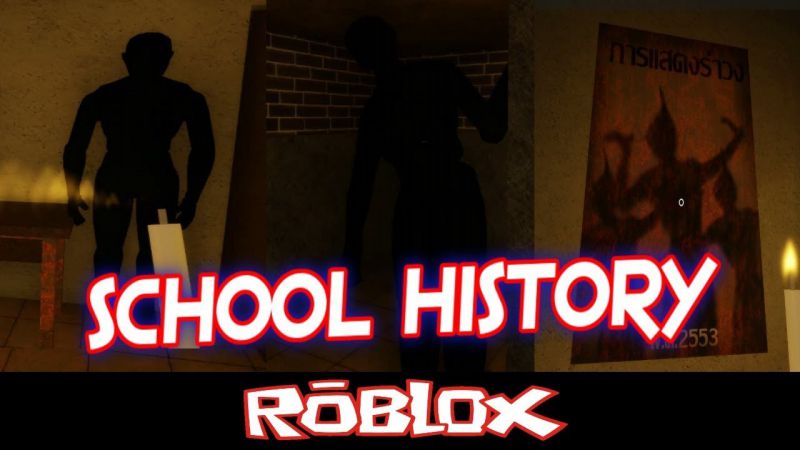 If you're scared of the dark, you should probably avoid this game…or not. Players' dread of the dark is used in School History, as they tour an ancient, abandoned school with just a weak light to guide them.
Darkness becomes the player's friend and adversary, and as they travel further inside the institution, they uncover some dark historical truths. The one saving grace is that it's a multiplayer game, so they won't be doing it alone. It is indeed quite a weird game on Roblox.
---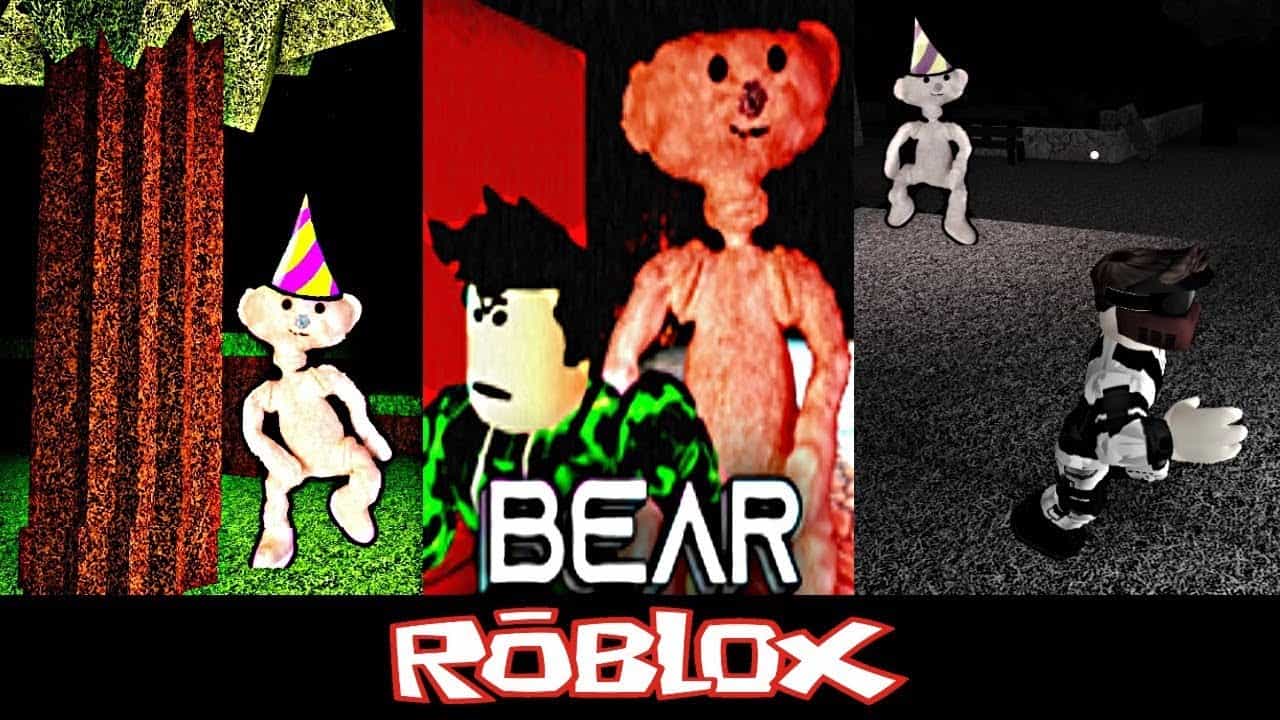 This one has a great basic premise: one user plays as an eliminator-bear who has five minutes to murder the other gamers. The bear can travel a little quicker, but the victims can fight back with weapons, thus the game is well regulated.
Not recommended for youngsters who still like teddy bears – the game's surroundings are scary enough on their own, even before we get to the killer bear.
Though some people can find the concept of the game weird, this weird game on Roblox is definitely worth a try
---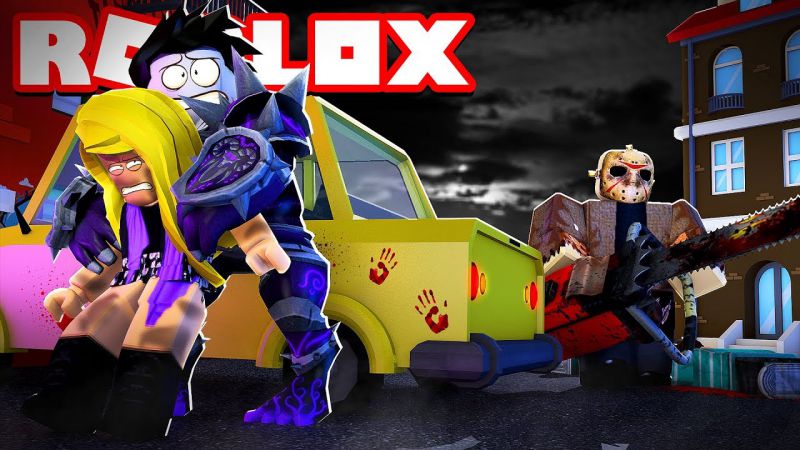 Although there are no sensual or enticing motions in this Roblox game, it does provide a lot of violence that children should not watch. Participants will be given dangerous weaponry with which to kill their rivals throughout the game.
We all know that eliminating your opponents in video games is common, but the animation in this Roblox game is awful, making it inappropriate for children. A serial killer is on the lookout for a kid throughout the game.
What makes it weird is the fact that Lego-like characters that are usually considered cute, go around slaughtering each other. You will definitely find this weird Roblox game intriguing.
A serial killer is on the lookout for a kid throughout the game.
---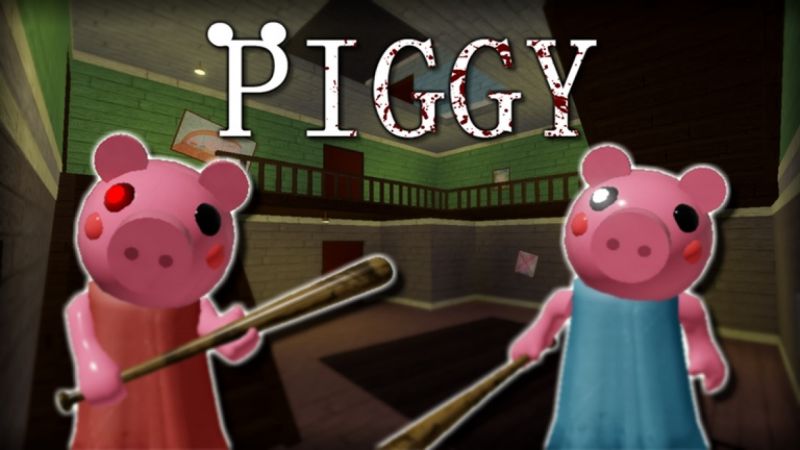 Piggy Traitor Mode is similar to Among Us, but it's a little different. One rogue is selected and matched with a pig controlled by a computer. If an innocent player is murdered, they, too, are turned into pigs, and when all of the players have been turned, the traitor is declared the winner of the game.
It's a fun game to play with your friends, and it relies on your ability to understand the other players and interact with the survivors. The pig's perspective might make this game a bit creepy. This weird Roblox game will surely rile you up.
Piggy enables users to entertain themselves by letting them choose from a range of game styles and play across 12 different maps.
Each game choice has a common theme, suggesting that there is a survival element to the job, such as avoiding the swine. It's a popular Roblox game because of its appealing graphics, unique gameplay elements, and overall idea.
---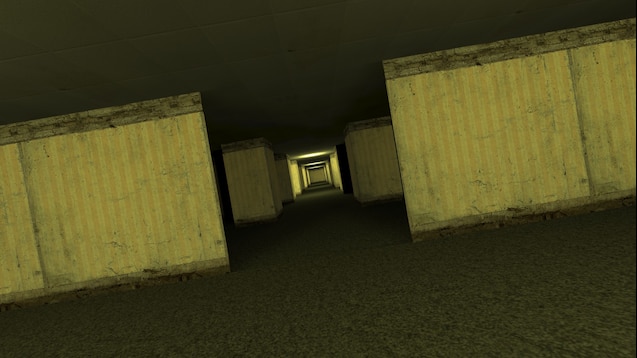 Players must depend on their torches to travel through the darkness wherein horror hides in this ordinary-looking location. Because of its basic horror aesthetic, this game will give folks the creeps. The objective would be to get out unharmed and leave the building, but only a few people will succeed.
Because the game takes place on such a large scale, escape will be difficult, and each of the four levels presents a new creature to fight. This weird game on Roblox lets players depend entirely on a flashlight. It might be a bit difficult for weapon-wielding pros, however, it is quite an exciting game.
---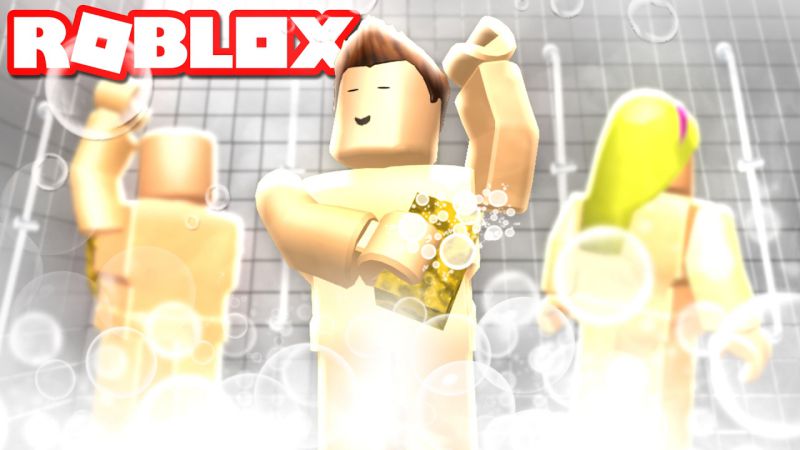 Players, irrespective, of gender, bathe together in this game. Whenever the participants enter the bathing room, they are dressed in a swimsuit that is not appropriate for children.
There are also some intimate moments in this game, as well as conversations among the participants. What's weird is that showering could never have been considered a theme for a game. Yet, this weird Roblox game proves that thought wrong.
---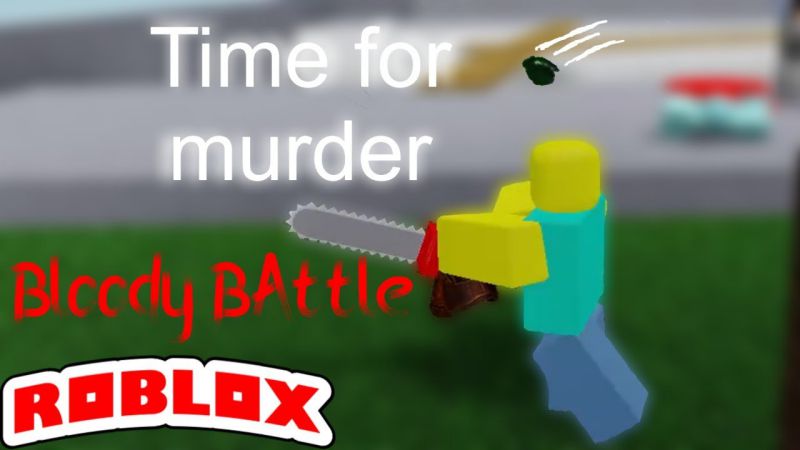 This is an extremely nasty and disturbing game to play, especially if you're a child. Bloody Battles is comparable to any other standard Roblox PvP game. Nonetheless, it has one distinguishing element that sets it apart from the rest of the PvP games on the market.
This difference is that when it comes to brutality, Bloody Battles does have a lot of quality, or at least for the majority when contrasted to other titles.
The players die in a number of horrible ways, all of which are well-animated enough to be nasty and disturbing. Introducing someone to Bloody Battles is a no-no if you'd like to hold them back from violent and filthy Roblox games.
---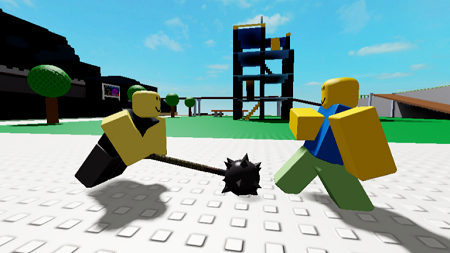 Ender1709 developed Mortem Metallum (previously Blood Flow), a fighting game. In a nutshell, it's a Player-vs-Player game in which the user chooses a weapon with which to murder other players while also dealing with the blood mechanism.
On October 8, 2019, it was taken down because of excessive blood and gore, and its name was altered to conform with Roblox's Terms of Service. Before spawning in, players may select from 29 different weapons divided into two categories: melee and ranged, and then use their chosen weapon to eliminate other opponents.
Each time the player takes injury, blood is released, and the player is knocked over, beheaded, and/or severed.
---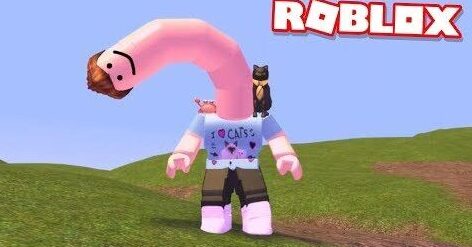 Rdite's Human Giraffe is by far the most strange. A physics experiment, a giraffe cage, and a sausage factory clashed and merged together to become Human Giraffe.
There's really no particular purpose to the game except mucking about in the extremely buggy environment and observing how your very phallic-looking long neck reacts to various spinny objects.
To assist you to navigate the strange environment, you have a tongue/grapple hook. There's also a PVP section and a variety of neck choices to unlock, which adds to the bizarreness.
---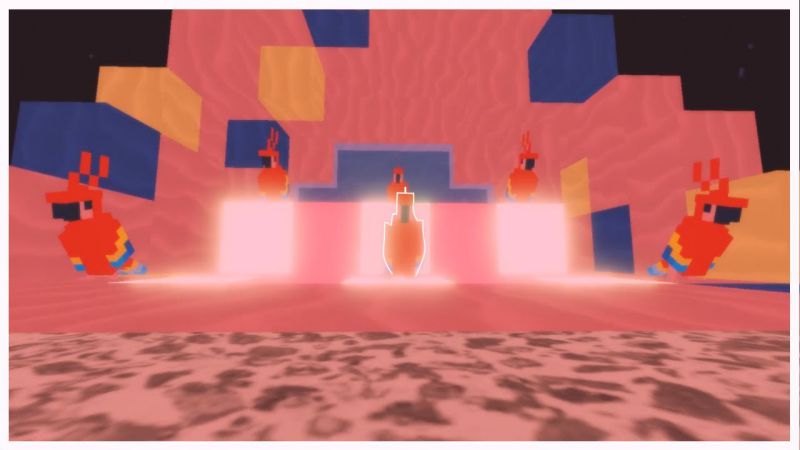 The second game on our list is more of an encounter than a playable game. Ladies and gentlemen, allow us to present you to Radalkcor's Dancing Parrots. I say this isn't a game because once it's started, all you can do is sit back, listen, and watch the parrot's dance. That's all there is to it! The music, on the other hand, is very catchy and definitely worth listening to.
---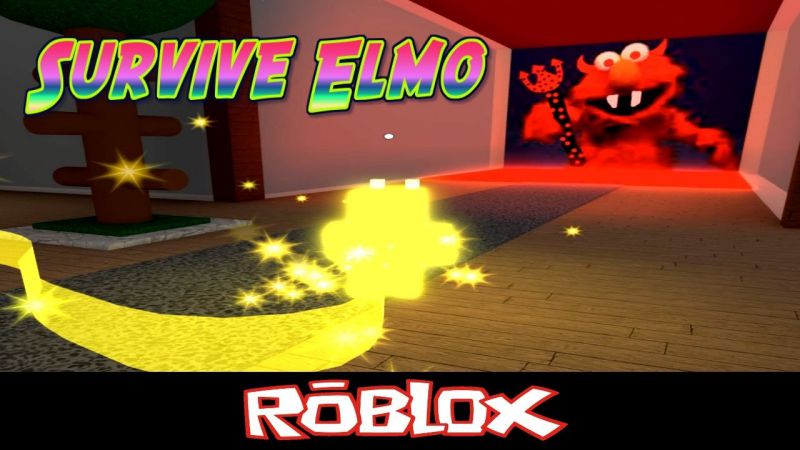 Our fourth game is dedicated to all Sesame Street lovers. Patricksuper10's Survive Elmo In Survive Elmo, your goal is to avoid being murdered by Elmo, who is furious. Elmo is enraged since he's misplaced his goldfish and crayon, and he wants your blood, according to the in-game soundtrack. You may enjoy blowing the different Elmos to smithereens with a wide range of weaponry at your fingertips.
---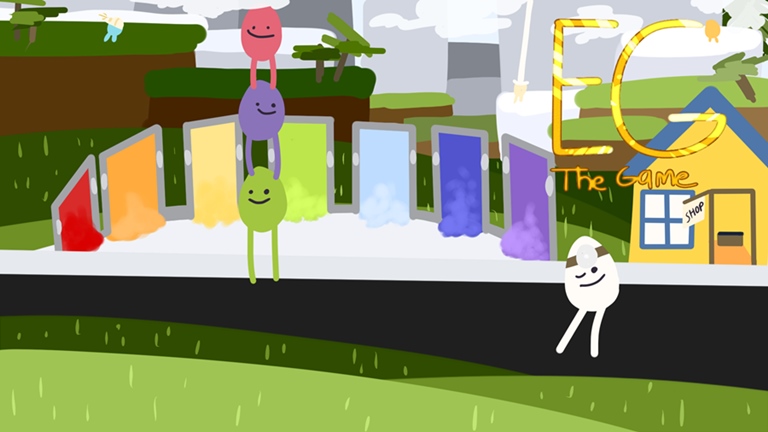 Our third game is for those of you who fantasize about becoming a drunk egg with a penchant for strange headgear. If it describes you, you could look at Nimblz's eg-testing. While traversing the fairly beautiful environment, the idea appears to be to gather money to purchase additional decorations for your egg avatar. What strikes us as strange is your egg's inebriated gait and the fact that, well you play as an egg! It is as weird as weird games go.
That concludes our rundown of the strangest Roblox games to date. I'm sure we'll find weirder things as time goes on, and we'll be sure to add them to our list as we find them.
---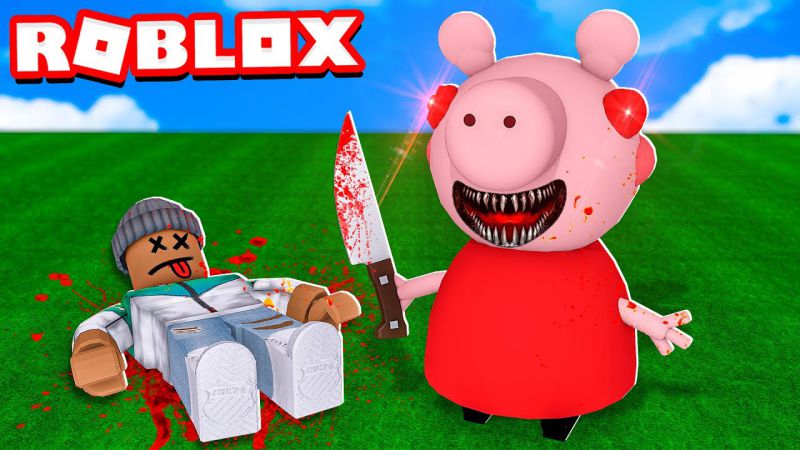 The first game on our list is REG games' Survival The Peppa Pig. The goal of this game is for players to avoid being murdered by the villain of the story. Peppa Pig is the villain in this story, and she isn't pleased about anything.
Her only goal, wielding a knife, is to hack everyone else to death. If it wasn't strange enough, her continuous shrieking is unsettling and makes this an uneasy experience. The game is broken as heck, but it's still functional, but we wouldn't spend any Robux on anything until it's fixed.
The above-mentioned list is a compilation of some of the weirdest and strangest games one could come across on Roblox. The games aren't particularly bad, some of them are definitely worth a try. Be sure to try them out and we hope you enjoy them.
---
Follow us on Twitter & like our Facebook page for more post-updates.
---
Check out more Roblox Games –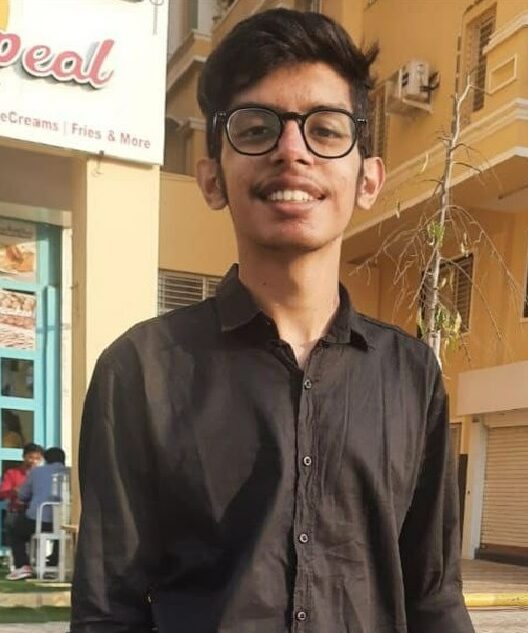 Jatin is an aspiring dentist with a keen interest in video games who likes to spend his time playing an array of different games. Other than that, he is a die-hard basketball fan who often embraces R&B music.