Last updated on January 2nd, 2023 at 05:20 pm
The 3-D computer game Minecraft allows users to build anything they want. The game, which has been described as an "online Lego," involves putting together bricks and creating structures across a variety of settings and landscapes. The game involves resource gathering, making things, building, and battling and is played in a virtual setting.
It is now one of the most popular games in the world and might be a terrific way to teach kids about creativity and collaboration.
A PC, a smartphone, a tablet, or a game console may all be used to play Minecraft. The price of the game might be around €20.00, depending on the device you select.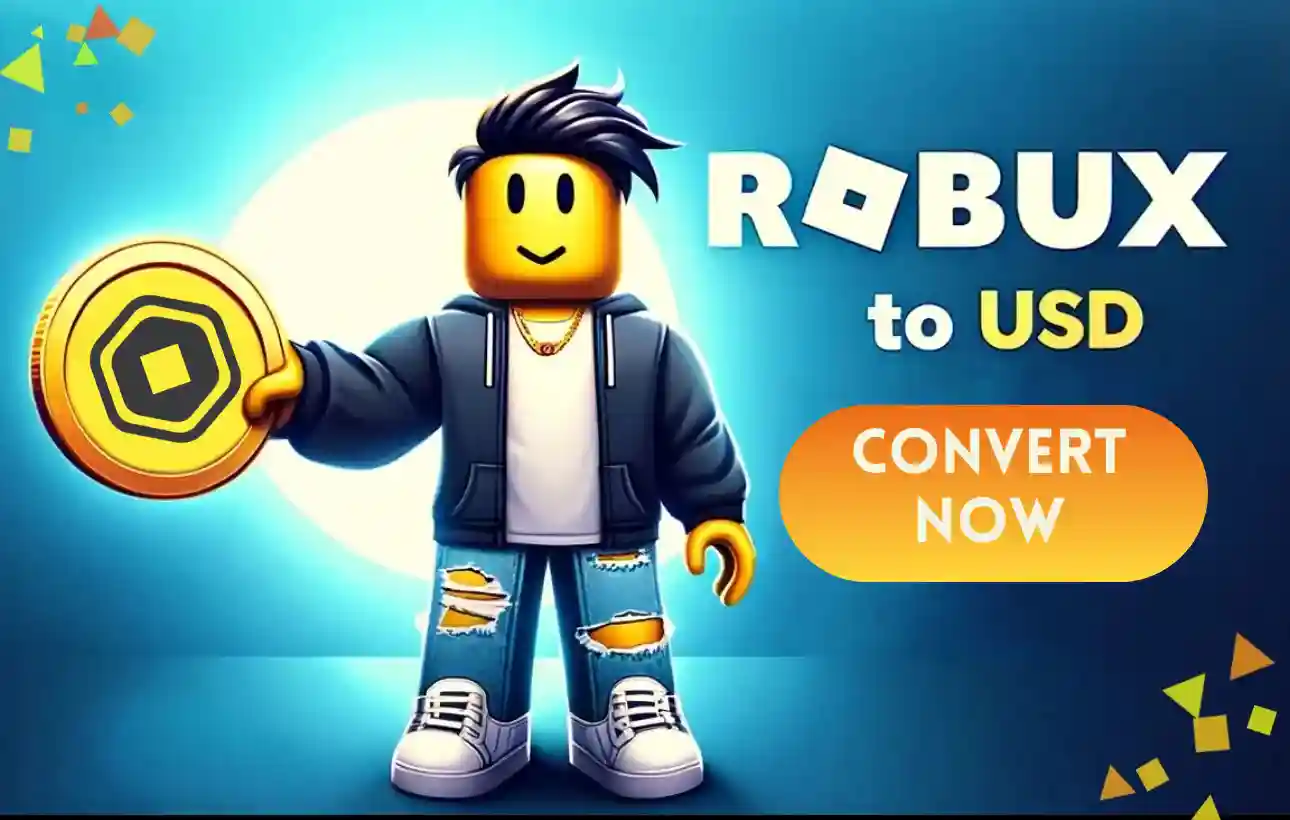 Children love playing Minecraft, especially those between the ages of 6 and 13. What makes the game so well-liked is that players may construct whatever. The game has no limitations and offers an infinite variety of possibilities, from towns to roller coasters and everything in between.
Here is our guide on Fix: Invalid identity public key Minecraft.
---
What is an Invalid Identity Public Key in Minecraft?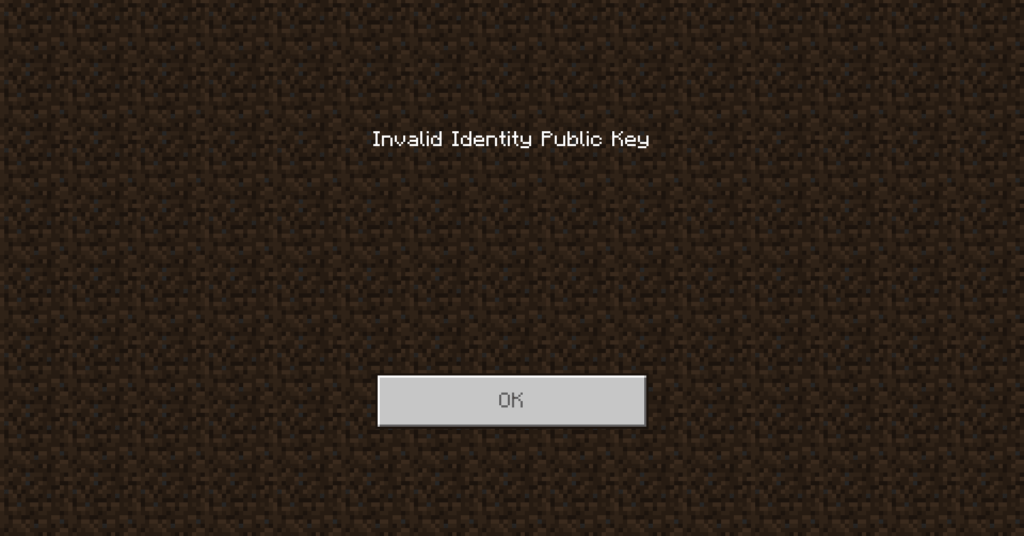 Short Answer: Invalid identity public key Minecraft occurs because of invalid login access from an Xbox account or may occur due to the computer's GPU issue. It can also occur due to adding mods to the game.
Versions 1.19 and 22w24a both have this problem. The InsecurePublicKeyException from a channelRead is the final step in the server's lengthy Java error trail. It appears that my client has a corrupt certificate cached in some way. We previously encountered this issue, but it seemed to go away; now, it's back.
This problem happens, especially if your username recently changed since the client's launcher couldn't establish an authentication connection with Mojang's session servers. Fortunately, fixing this problem just requires a few simple actions.
---
Fix: Invalid Identity Public Key Minecraft
Method 1: Put an end to all background processes running in Minecraft
Start by terminating all of the Minecraft processes that are currently running on your computer. If your Minecraft game won't start, it may become frozen in the background of Windows without an escape option.
But don't worry, we have a simple solution that is always effective. To fix Minecraft not launching, take the following actions if there are processes running in the background: Right-click on an empty space on your taskbar and choose Task Manager from the context menu to open it.
Stay put in the Processes tab. Scroll down and click once to select any active Minecraft processes you find in the list. After selecting the Minecraft process, click the End task button. The procedure will come to an abrupt halt as a result. For each active Minecraft process, repeat these steps.
After closing all active instances of the game, try starting Minecraft again.
Method 2: Remove all mods
There's a significant likelihood that the issue with the game is related to your use of Minecraft modifications. Since many mods directly change the code of Minecraft, there is a lot of room for error, especially if they haven't been updated in a while. How to remove your Minecraft addons is as follows:
Combined Windows and R keys. Type "%appdata%" without quotation marks, then hit OK. This will open a File Explorer window with the AppData folder open.
Double-click the.minecraft folder to open it. This area contains the majority of the game's files, including player information, saved worlds, and potential modifications.
Right-click on the "mods" folder if you can see it in the list of files. From the context menu, choose the Delete option. After deleting the modifications folder from your computer, start Minecraft. Pick a vanilla, unaltered installation of Minecraft.
Method 3: Update your video card's driver
Your drivers enable your hardware to function. If your drivers are not updated, your programs might cease functioning. This could be the reason why Minecraft didn't launch as planned. Here's how to update your graphics card driver:
must manually update the driver for the display adapter. Check the sort of graphics card you are using: Combined Windows and R keys. Click OK after typing "dxdiag" into the box.
This shortcut may be used to go to the DirectX Diagnostics tool more quickly. Selecting the Display tab is necessary. Under Device, take note of the graphics card's name and manufacturer.
Visit the manufacturer's website to find the download link. Find the model of your graphics card using the search tools, and then download the most recent driver for it.
You may download and install the latest recent driver by double-clicking the downloaded file and following the on-screen instructions. It might be necessary to restart your device.
Make sure you regularly download and install the correct driver for your graphics equipment. If you're unsure, look it up online or contact the customer service department of your manufacturer.
to automatically update the driver for the display adapter. Combined Windows and R keys. Type "devmgmt.msc" without quotation marks, then click OK. After completing this, you'll see the Device Manager window. The left-pointing arrow symbol may be clicked to enlarge the Display adapters section.
Right-click on your driver and select Update driver to install the latest version. Click Search automatically for updated driver software to let Windows 10 update your drivers for you. After you're done, feel free to restart your computer and exit the Device Manager.
Method 4: Reach out to Minecraft Support
The support staff at Mojang can help you with this issue. There isn't a live chat option or phone number for customer service, but you can email the support team by using the website's contact form.
That's all for today's article on Fix: Invalid identity public key Minecraft. Do check out all the sections and know you should know which will work for you. Till then, stay safe and follow us for more upcoming gaming coverage.
Follow us on Twitter & like our Facebook page for more post-updates
---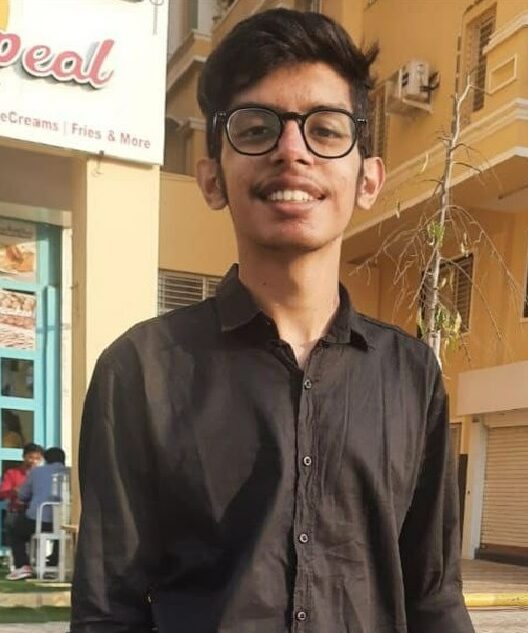 An experienced gaming content writer who emphasizes on offering the most recent information and how-to tutorials for the trending titles. Being a Hardcore gamer himself, he likes to try an array of games and likes to spend his time exploring them. He likes to unwind by listening to R&B music when he's not writing about gaming stuff.