Last updated on January 2nd, 2023 at 05:53 pm
Roblox is a fast-growing game network that caters to both users and creators.  Roblox Studios provides developers with a broad variety of customization and abilities, bringing them a universe of possibilities. Developers like tinkering with fresh ideas, and it appears that players enjoy this type of innovation too.
Each day, developers produce a vast range of genres and new games, with only a tiny percentage of them becoming successful owing to their unique concept. The Roblox ecosystem is incredibly close to both players and creators. Gamers avidly support new games, benefiting both developers and designers.
You may enjoy a range of video games while avoiding all of the amazing dreams that you'd want to avoid in an online game thanks to Roblox's wonderful stage builder. This opens up a world of options for anybody trying to enjoy themselves.
Many of the games have been invented by other Roblox clients. While playing any one of the titles, users may communicate with one another, and you may add people to your 'Friend' list. The game is now available on Xbox One, Windows 10, Apple devices, and Android handsets.
---
TRENDING –
---
Why is Roblox not working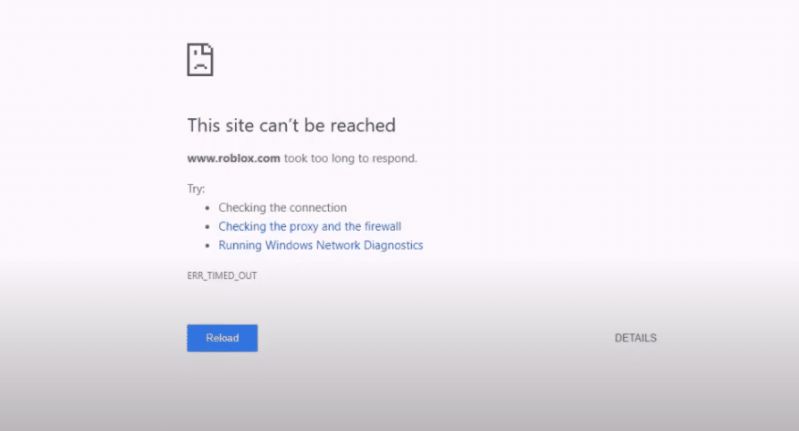 However, this almost perfect ecosystem comes with its own share of flaws. No game is completely flawless. Bugs and glitches are always a part of most games. It is also the case in the case of Roblox.
In case you guys were wondering why Roblox is not working, Roblox is a massively multiplayer online game where players build virtual worlds out of virtual building blocks. Millions of players are active across hundreds and thousands of games all across the network.
Players are always playing some game or the other while other users are busy putting their imaginative and creative skills to work. Because of this massive influx of players and activity sometimes there are outages and servers might crash, leading to inaccessible websites, games not loading.
So, it is quite ironic that the cause for Roblox not working sometimes is because of its huge popularity. The Roblox website not loading is quite frankly one such problem triggered by this.
---
Also Read: (2021) Top 10 Games like PUBG in Roblox
---
How to fix Roblox website not loading 
1. Install Google Chrome as your primary browser
The majority of visitors stated that they encountered the Roblox screen problem using Mozilla Firefox.  After much study, it was discovered that Roblox works well with Google Chrome. Users would additionally require the most recent version of the browser to prevent the not loading error whilst accessing the Roblox Website.
---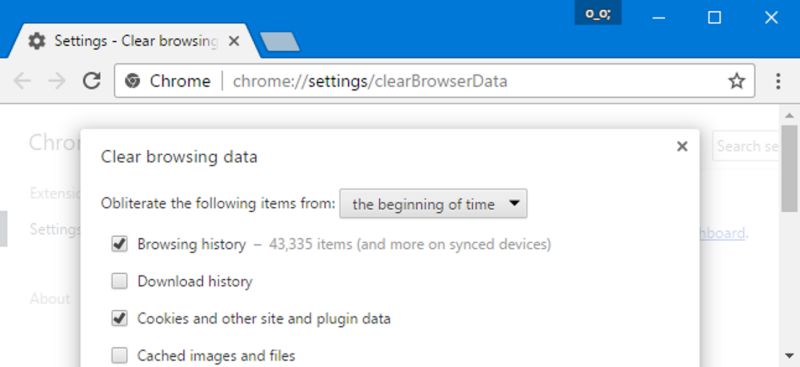 Start afresh. Delete the browsing data after switching your main browser to Google Chrome and updating the browser to resolve the Roblox website not loading issue.
Clear Browsing Data, including cache and cookies, by going to Browser Settings > Privacy & Security > Clear Browsing Data.
---
3. Disable Browser Add-Ons
Whenever it pertains to Roblox or any other site trouble, users may anticipate the difficulty to be triggered by any of the third-party add-ons that people might very well be utilizing. There have been several reports of gamers being able to get the Roblox website to load again after merely removing such add-ons.
All users have to do now is deactivate them every time they want to visit the Roblox site, and that should run without any problems and resolve the Roblox website not loading issue. The procedure for deactivating them varies based on the web browser you are presently using.
---
4. Experiment with a Different Browser
It's conceivable that the problem is being triggered by the browser you're utilizing. There are several instances when certain browsers, in particular, create issues with Roblox, and one of these issues is the Roblox website not loading.
You could try opening another up-to-date browser that you have loaded on your smartphone and seeing whether the site loads there. If it does, you will be able to resume enjoying Roblox through everything. But if it doesn't, there's one more thing you can try.
---
5. Reset Windows Internet Options
We discovered that restarting your computer's Internet Options may resolve many Roblox, Website, and Roblox Studio difficulties. Also bear in a note that if you normally use another web browser, such instructions would require you to utilize Internet Explorer.
After doing these procedures, you may return to using your preferred browser This might help resolve the Roblox not loading error. Please try these suggestions:
Launch Internet Explorer (particularly, this web browser)
Navigate to the gear icon > Internet options
Go to the Advanced tab and press the Reset button.
Please close Internet Explorer after resetting to enable the modifications to take effect.
After this is finished, you should be able to resume using your preferred online browser.
---
6. Delete Cookies and Extra Files
Whenever you surf the web with your favorite web browser, cookie and other information begin to accumulate in storage. In rare circumstances, the additional internet files and cookies on your browser may be creating issues with the Roblox site, preventing it from loading.
It is advised that you clear them entirely before attempting to start the site again to fix the Roblox website not loading issue. The procedure varies based on the browser that you are using.
---
7. Identify Server Problems
Choose a third-party website to check the status of Roblox and if it is down. Whenever there is a big difficulty with the game, the webpage is known to sometimes not load. It's possible that this is one of the mentioned instances.
Open any website that can tell you the Roblox server status and see if there are any big issues. When there are, the only alternative, for the time being, is to report the issue and wait for it to be resolved. This might help with the Roblox website not loading issue.
---
Why is Roblox website not opening
Roblox login troubles occur for a variety of causes, and some players of this massively multiplayer online game may suffer troubles after maintenance. The game is designed for teens and children, but it will undoubtedly have troubles, which we see most often when the Roblox servers go down. One of those issues is the Roblox Website not opening when you need it to.
Previously, the digital environment had encountered error warnings inside browsers, leaving gamers asking how and when to restart their web browser for Roblox when they are unable to reach the login page.
Whenever this occurs, you may be looking for a Roblox download with no luck and wondering when the servers will be repaired. The Roblox Website not opening error can be quite frustrating and often end up in players giving up and not being able to play anything.
The above can sometimes be a firewall issue, however, it may also be the consequence of a low-bandwidth network or an intermittent wireless connection (in some very rare circumstances).
If you're gaming on a poor broadband network, it might sometimes result in the Roblox website not opening on your browser. You might try giving it some time or try to refresh the page to see if it works.
---
Also Read: (2022) Top 10 Best Superhero games in Roblox
---
Fix: Roblox website not loading
The Roblox website not loading is quite a serious error as it doesn't allow a lot of players from being able to access and play their preferred games on the platform. Thus, hindering the success of the game and also tarnishing the reputation of Roblox as a game.
The Roblox website not loading error can, however, be resolved soon hopefully. If you guys are still not being able to find a way around the problem, you can definitely try and talk to Official Roblox Support.
The Devs are surely working hard to find a way to fix the Roblox website not loading issue as we speak.
However, till they come up with a solid fix, you guys are more than welcome to try out some of our tried and tested list of solutions that might help you with your Roblox website not loading issue temporarily.
---
Conclusion
The loading screen on the Roblox website takes a long time or never finishes loading. This Roblox website not loading error symbolizes that you are having trouble with either your Internet Connection or your Browser.
Following out fixes might help you find you guys a way around the Roblox website not loading problem and help you enjoy your preferred game peacefully.
Follow us on Twitter & like our Facebook page for more post-updates
---
Check out more Roblox Games –
You May Like: 
Best Games like Valorant on Android/ iOS
Abhigyan identifies himself as a tech geek, gaming cognoscenti, and also a connoisseur of music. Unidentified and mysterious phenomena never fail to gather his undivided attention. When not reading about bizarre and perplexing entities across the Universe, he can often be found cheering for his favorite teams in Football.