Last updated on July 26th, 2021 at 05:02 pm
Roblox is a fast-growing gaming platform for both players and producers. Roblox Studios provides artists with a vast variety of customization and possibilities, providing them with a universe of alternatives. Architects enjoy trying out new ideas, and it appears that gamers do as well.
Every day, coders generate a diverse spectrum of content and new releases, with just a tiny percentage of them becoming well-known owing to their innovative concept. In the Roblox community, both players and creators are extremely close. New titles are actively promoted by gamers, which helps both developers and architects.
Roblox is a free 3D online multiplayer game that can be played on a variety of platforms. Players create an Avatar (a digital image of themselves) and interact with other users via a variety of mini-games. Thanks to Roblox's amazing stage designer, you may play a number of video games while avoiding all of the lovely dreams that you'd like to avoid in an online game. This opens up a world of possibilities.
One of the most typical problems encountered while attempting to log in is that the user becomes stopped on the verification of whether the account is his. This might be quite inconvenient because the user is unable to access his account. In today's tutorial, we will go through everything you can do to fix Roblox verification not working. We'll go over few options for resolving this problem.
---
ALSO READ:
---
How to Fix Roblox Verification not working
If you are facing the same problem that is, Roblox verification not working then you can try out all the following methods to resolve the problem. One of these solutions will definitely solve your problem of verification and you will be able to play Roblox again without any problem.
---
---
If you have 2-step verification enabled but it isn't working. There's a good chance you've accumulated an excessive number of emails.  It is also worth noting that the code provided to you will automatically expire after a few minutes. As a result, if you input the code too late, you will see this error.
To solve this problem follow the mentioned solutions:
-Try logging out and log in to your email again.
-Wait for a sufficient amount of time while getting the code again.
-We recommend that you check your spam and other email folders.
-Try logging in from another device that is registered with your account.
-Try fixing your internet connection as it may be a reason for not getting code.
---
#2 You're Constantly Failing the Captcha
Captcha is one of the most vexing aspects of attempting to authenticate your account. They are, nevertheless, critical in ensuring that no bot attempts to log in. Captcha may also change on a regular basis.
To solve this issue, you can follow these methods:
-In any scenario, you might wish to experiment with zooming out.
-We've encountered situations when a zoomed-in screen is a reason your captcha isn't working.
-You can also use the shortcut ctrl+ mouse scroll to zoom out or get the required size to see the captcha.
-Try using your browser in desktop mode to get a better viewing angle of the captcha.
-Check your internet connection as it may be causing the captcha not to load.
Also, it should go without saying, but make sure you enter the right information. There might be maintenance going on that is causing the captcha to not operate properly. Captchas may be annoying but they are very helpful in protecting your account. So, if you're facing issues with captcha follow this method to play the game peacefully.
---
#3 Login from The Official Site
This stage is also for those who are unable to complete the captcha. Surprisingly, this is fairly frequent among consumers. According to them, the user has little control over the situation. It will occasionally lock you in an indefinite captcha cycle.
If this is the case, you must log in through the official website instead. Simply visit www.roblox.com and sign in. This will allow you to access your account. This might help you with login in without any hesitation. Also, install the official app from the site instead of any third-party software. This will authenticate you and protect your account from phishing.
---
Many antivirus and internet security software packages try to control which apps may connect to the internet. These apps typically err on the side of caution, and no software is allowed to access the system by default. Furthermore, turning off your internet firewall software is the simplest way to test if it allows you to load side and verify the login.
---
#5 If your two-step verification code appears invalid
2-Step Verification codes expire after 15 minutes and will no longer function if entered incorrectly for that account before.
To solve this issue, you need to follow mentioned solutions:
-You may have to request a new code as the old one might have expired.
-To request a new code, use the Resend Code or Start Over option on the 2-Step Verification login screen.
-Please contact Customer Support if you are still unable to log in with a new code.
---
#6 Try rebooting your computer
Restart your computer and then try again. This is sometimes all that is needed to resolve Roblox or Roblox Studio-related difficulties. In general, restarting the computer solves most difficulties, and gamers may be able to authenticate the two-step verification again. However, rebooting does not always work, so if this does not help, try another technique.
---
#7 Clear your Temporary Internet Files and Cookies
Go to the Temporary Internet Files folder on your hard drive if you want to manually remove your Internet Explorer/Windows Temporary Internet Files. The folder's location and name are controlled by the version of Windows and whether or not user profiles are utilized. You can also lookup various tech websites for more info on how to clear your temporary files and cookies. Try login again after clearing this as it might have solved the issue.
---
Conclusion
These are the solutions for Roblox verification not working. Make certain that you follow all of the instructions in the article. This should assist you in eventually resolving your issue permanently. If you are still stuck, consider contacting the support team. It's possible that something is wrong with your account.
That's it for today's guide on How to fix: Roblox verification not working. Follow the above-mentioned steps to solve your problem. Till next time, stay safe and follow us for more upcoming gaming coverage.
Follow us on Twitter & like our Facebook page for more post-updates
---
Check out more Roblox Games –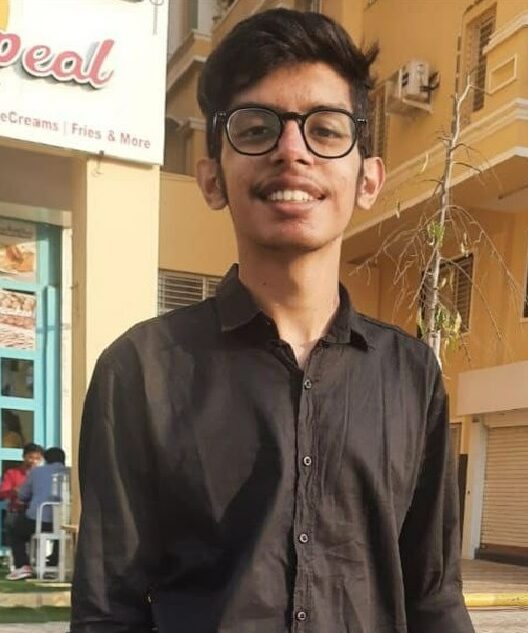 Jatin is an aspiring dentist with a keen interest in video games who likes to spend his time playing an array of different games. Other than that, he is a die-hard basketball fan who often embraces R&B music.