Last updated on August 17th, 2022 at 12:40 pm
The next-generation PlayStation 5 system was introduced in November 2020, and it is the most recent gaming console on the market, offering outstanding gameplay outcomes without breaking a sweat with greater FPS. It comes with a new DualSense Controller, which is built specifically for PS5.
However, it appears that many PC gamers are experiencing the Steam PS5 Controller Not Working Issue whenever they attempt to play any game.
If you're experiencing the same problem, be sure to follow this troubleshooting method to resolve the DualSense controller not functioning issue on Steam.
To be more specific, the Windows 10 operating system is incompatible with the PS5 DualSense controller in order for it to perform correctly with PC games.
The Steam Community Overlay is an in-game interface that gives you access to a number of Steam Community services while you're playing games. In every game that supports and enables the overlay, the default keybind of Shift+Tab will open it.
As a result, certain PC games are compatible with the DualSense controller, while others are not. However, with some Steam controller settings, it may be rectified. Here is our guide on Fix: Steam not detecting PS5 controller.
---
Why is steam not detecting the PS5 Controller?
One of the most prevalent reasons for controller problems is the use of outdated or malfunctioning computer drivers. Make sure your PC has the newest drivers installed in order for your controller to perform flawlessly with Steam.
You may update your drivers in one of two ways: manually or automatically. Furthermore, why isn't my PS5 controller USB-connected to my PC?
Your computer may not identify your PS5 controller if the battery is low or the device is completely dead. Connect your controller to a USB power source, charge it for a few minutes to recharge the battery, and then try to reconnect it to your computer.
Due to an overabundance of devices hooked into your computer, Windows may be unable to identify your gamepad at times. Disconnect any additional plug-and-play devices to determine whether the problem still exists.
Also, if you're using a USB hub, make sure your gamepad is disconnected from the hub and connected straight to your PC.
If the controller's firmware isn't updated, the computer won't detect it at all. To resolve this issue, connect the controller to an Xbox One and update the controller's firmware via that console. After that, connect the controller to the PC to verify whether the problem has been addressed.
Your PS5 controller isn't pairing with the console for a variety of reasons: A separate device is synchronized with the controller. When you connect your controller to a PC or another console, it will disconnect from your PS5. Bluetooth connectivity issues with your controller.
---
Fix: Steam not detecting PS5 controller
Instead of using the XInput drivers, the PS5 DualSense controller uses generic DirectInput drivers. Unlike the Xbox controller, connecting the PS5 controller to the PC and beginning the game isn't as simple.
However, there may be other probable causes for such a problem, which may be readily rectified by using the solutions listed below. So, without further ado, let's get started with the tutorial below.
Method 1: Attempt to use a different USB cable
Your PS5 controller may be connected to your Windows PC through USB. In that case, double-check that the cable is in good functioning order. If you have a spare USB cable, try it in a different port or with another USB cable.
Method 2: Restart the PlayStation 5
Many users have reported that resetting the PS5 console and reconnecting the controller should fix the problem with Steam. To do so, follow these steps: Select Restart PS5 from the Power menu. If your controller isn't working, hold the Power button on the PS5 console until you hear two beeps after a few seconds.
It will entirely shut off after you turn it off. Make sure you press and hold the Power button once more. Try using your PS5 controller again after rebooting to see if the problem has been resolved.
Method 3: PS5 Controller Hard Reset
It's worth noting that performing a hard reset on your PS5 controller may address the issue with Steam not working. To do so, flip your PS5 controller after you've turned off your PS5 system. A little hole for the reset may be found.
So, insert the paper clip or SIM ejector tool and push and hold the button for a few seconds. It will fully hard reset your controller > To check for a problem, just connect the controller to the PS5 through a USB connection.
Method 4: Bluetooth should be enabled.
If you're experiencing difficulties connecting your PS5 controller to your Windows PC and playing games through Steam, make sure Bluetooth is turned on on the PC and your PS5 controller is connected through Bluetooth. Restarting the procedure a few times may help to address the problem. To do so, follow these steps:
Go to the Start menu and select Settings. Select Bluetooth & other devices from the drop-down menu. Select Devices. Toggle the Bluetooth switch on. [If it's already switched on, turn it off and back on] If you've previously linked any other device to your PC, it's also a good idea to add another Bluetooth device.
Method 5:  Forget about the PS5 controller and repair it.
If none of the above techniques worked, try forgetting and re-pairing the PS5 controller on your Windows PC to see if it fixes the problem. To do so, follow these steps: Go to Settings from the Start Menu.
Select DualSense from the Bluetooth & Devices menu. Now, on your controller, touch the Options button and choose Forget Device. It will assist your PS5 console in erasing the associated device's memory.
Turn your PlayStation 5 system off and use a USB cord to connect the faulty controller to your console. Switch on the controller by pressing the PS button to begin the pairing procedure. Re-pair the PS5 controller if necessary.
If this method does not work, restart your PS5 console and attempt pairing it again.
---
FAQs
1. Can you use a ps5 controller on Steam
Yes, you can use the PS5 controller on steam by pairing it through steam or Bluetooth.
Following the steps below will allow you to install the PS5 controller on Steam. Make sure the PS5 controller is connected to the PC via USB connection.
On your PC, start the Steam launcher. From the top-left corner, select the Steam tab > select the Settings menu. In the top-left drop-down menu, select the Controller tab. Go to the General Controller Settings tab now.
Register your gadget by logging into your Steam account. After that, make sure to calibrate your joysticks and adjust your settings. From the drop-down box, choose PlayStation Configuration Support.
Remap the PS5 controller in the game or in the Controller tab of the Settings menu. After that, restart both the PS5 controller and the computer to see the results alter right away.
Follow the instructions below to connect and install the PS5 controller on your PC via Bluetooth:
Make sure the DS4Windows application is running on your computer. Add a Bluetooth Device by right-clicking on Bluetooth Device in the system tray. Connect your PS5 DualSense controller to your Bluetooth dongle now.
Hold down the Share and PlayStation buttons for a few seconds until the light indicator on the top of the controller begins to flicker in a double pattern.
To use your laptop's built-in Bluetooth device or a wireless USB dongle, go to Wireless Controller > Use your laptop's built-in Bluetooth device or a wireless USB dongle.
Next, double-check that your PS5 controller is correctly connected. Otherwise, the PS5 controller should be detected automatically by the DS4Windows Controllers option.
That's it with our today's article on Fix: Steam not detecting PS5 controller. Do try all the sections and tell us your favorite. Till then, stay safe and follow us for more upcoming coverage.
Follow us on Twitter & like our Facebook page for more post-updates.
---
Check out more Roblox Games –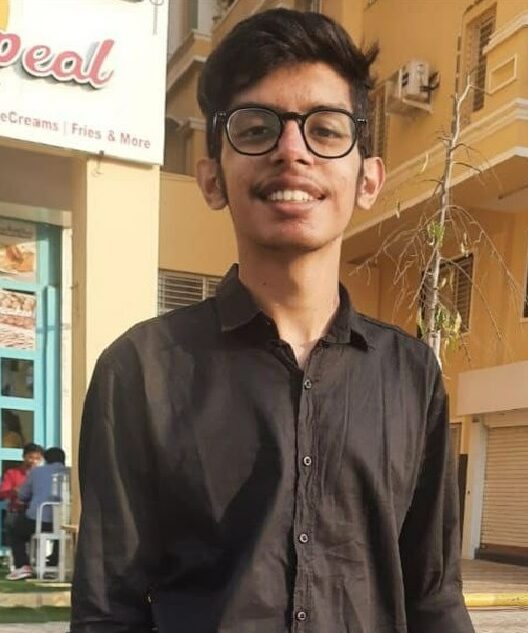 Jatin is an aspiring dentist with a keen interest in video games who likes to spend his time playing an array of different games. Other than that, he is a die-hard basketball fan who often embraces R&B music.