Roblox is a multiplayer sandbox game that has been operating for about 15 years and is currently one of the most popular browser-based games available. There is now a smartphone version as well.
Simulator games are among Roblox's most popular game kinds. There are hundreds of them, all of them are entirely unique. Shampoo Simulator, for when you want to pretend to be a hairdresser, or Egg Farm Simulator, for when you want to pretend to be an egg farmer.
Reality is increasingly moving online in simulation games, which gamers may discover in plenty on Roblox. They can experiment with new things or take on a whole other persona entirely online.
Simulation games maybe anything that replicates real-life actions like eating, driving, and doing laundry, as well as things that people don't get to perform in real life, such as living like an animal. Roblox has a vast number of simulation games where players may experience both fiction and reality.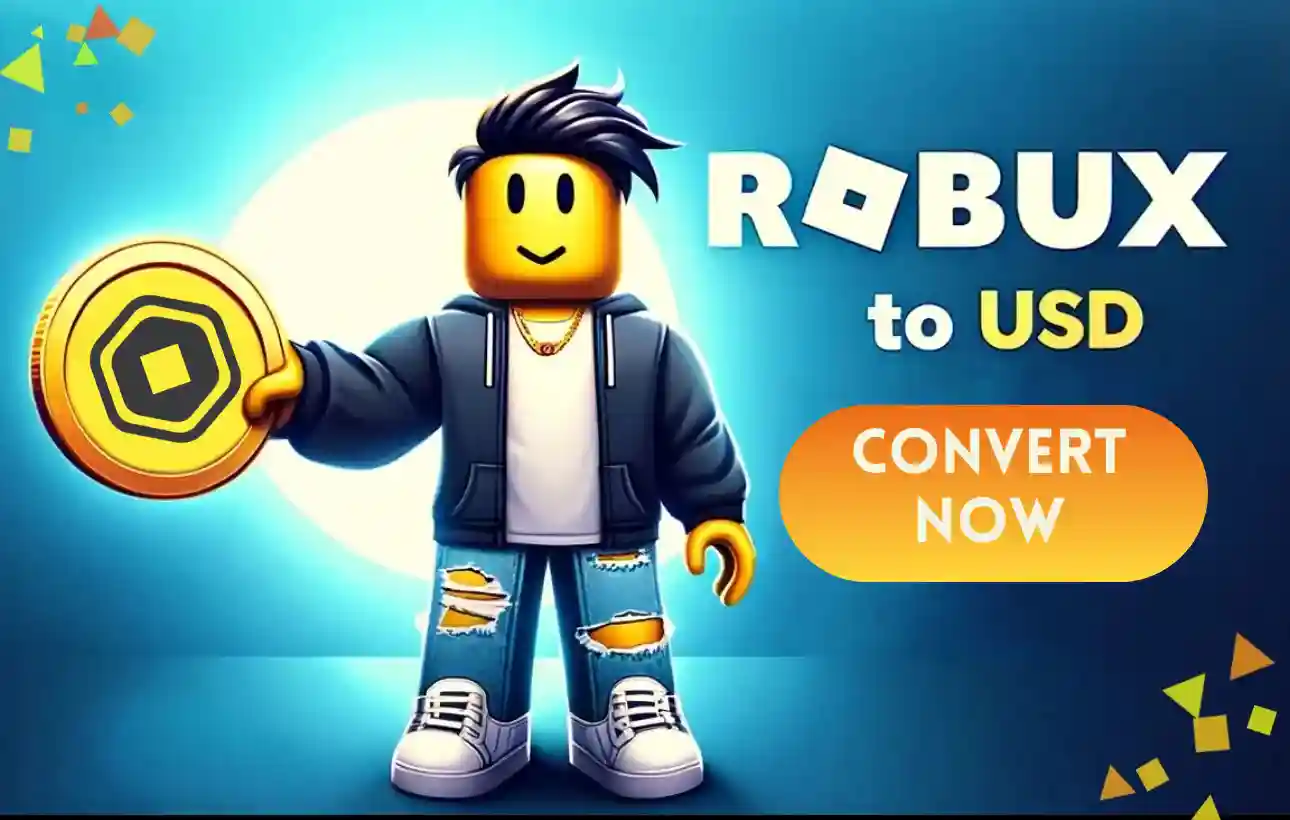 Onett's Bee Swarm Simulator is a Roblox online multiplayer game. The goal of the game is to raise a swarm of bees, collect pollen, and turn it into honey. Here is our list of Top 22 games like bee swarm simulator in Roblox.
---
Top 22 games like bee swarm simulator in Roblox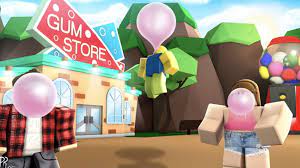 Bubble Gum Simulator may have started off as a game about bubble gum, but in its current incarnation, the game is entirely about PETS. Pets, pets, and more pets. There are rare pets, regular pets, and pets that may be traded for a lot of in-game money.
There are plenty of things and cosmetics to gather thanks to regular updates that include new creatures. Bubble Gum Simulator is unquestionably one of the top Roblox games, with one billion views, three million faves, and fresh material published on a regular basis since 2019.
---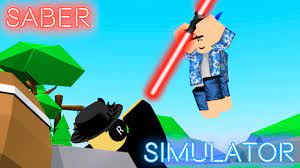 Saber Simulator by HD Games lets players wield lightsabers like in Star Wars, making it one of the top Roblox games based on films. To face others, players must perfect their abilities and strength. Only the most capable competitors will triumph.
All players start with a basic lightsaber, which they must use to battle and practice with in order to improve their strength. Strength is utilized to acquire coins, which may then be used to enhance their sabres, DNA, and classes. The more strength a player possesses, the more damage and health he or she can deal.
---
3. Tower Defense Simulator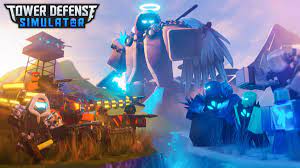 With over one billion visitors, Tower Defense Simulator is one of Roblox's most popular Simulator games. The game has had a lot of new upgrades in the last few years, including the recent Frost Invasion update.
It functions in the same way as any other tower defense game would. Construct towers to fend off swarms of zombies. You may gain extra prizes by beating the various rounds, which you can use to build new towers. If you think you've got what it takes, increase the challenge.
---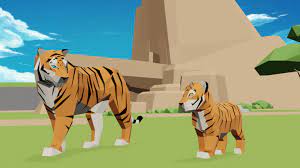 Animal Simulator, a unique simulator by ragnar9878, allows gamers to experience life as an animal. They have the ability to transform into a range of genuine or unique supernatural animals.
It also allows players to remain human while rearing the animals, making this one of Roblox's greatest pet-raising simulation games.
At the start of the game, players have the option of choosing an animal or remaining human and befriending other animals. They have access to voice chat, which allows them to roleplay or work together to combat monsters in order to acquire XP and unlock new animals.
---
5. Pilot Training Flight Simulator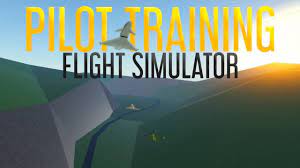 Pilot Training Flight Simulator is one of the most ancient Simulator games on this list, having been launched in 2010. Over the previous ten years, a large number of aircraft have been introduced to the game, increasing the total number to 75.
You can fly some of the most well-known planes, from large commercial jets to two-seater propellers. Flying, landing, and pulling off some great stunts in the skies are all things to practice.
---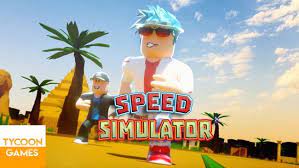 US Simulators' Speed Simulator mimics genuine speed, allowing characters to race at the speed of light to discover who is the quickest player.
Players must accumulate steps to boost their total speed, or they may speed up by jumping through sky-high hoops. Players participate in races as they rank up and earn more speed. Only the fastest players will cross the finish line ahead of their opponents and get access to exclusive pets and trails.
---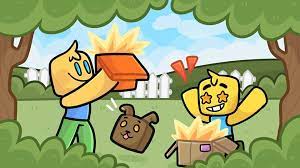 Unboxing is a popular pastime among people. The Unboxing Simulator game covers all of the big holidays, with Easter being the most popular right now. It's a simple game in which you crush boxes to see what's inside. It's unlikely that they'll be the most costly catalog product in the game.
However, you never know. Unboxing Simulator, like many excellent Roblox games, includes a tonne of collectibles. There are some unusual headgear and even more unusual critters that can aid you in your box-smashing quest.
---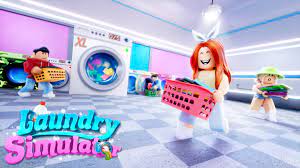 Laundry Simulator by Dev House UK is a great game for people who like to clean, with dark comedic surprises that no one saw coming. Players operate your own laundry and gradually improve their equipment.
Because players must earn cash to upgrade their laundromats, this game replicates washing clothes and has the same sensation as the top tycoon games on Roblox. Players earn cash for each load of laundry they clean and toss down the chute, allowing them to purchase larger laundry baskets.
---
Mega Noob Simulator is a bizarre Roblox game in which players slaughter "Bacons," who are simply individuals, in order to get in-game metrics. As you go from "noob" to "master," these stats add together to make your character enormous. If you enjoy Roblox warfare, this is a nice game to play.
Along the way, you'll need to purchase improvements. Use the coins to increase your strength, get companion pets, and buy new weapons.
---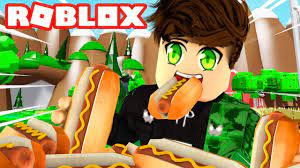 Eating Simulator is a simple and amusing game in which players seek to grow bigger and bigger in order to collect points or combat other players.
Players must eat delicacies that cause them to grow, then sell the quantity they've consumed in order to earn cash. Players may use cash to buy better items, such as french fries and cake, as well as DNA to improve their stats and amusing accessories like pet eggs.
This silly game is a fun way to pass the time as players compete to be the biggest character.
---
War Simulator takes you on a journey through history. You begin with basic weapons in an early era and work your way up until you reach the "Future." To eliminate waves of AI troops, you can employ different grades of weapons from each period.
This incredibly popular game has over 500 thousand faves and about 100 million visitors. War Simulator is also updated on a regular basis, the most recent of which included a new Ancient Era and Western Era with new armaments to test out.
---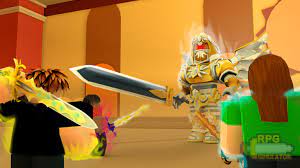 With its open-world layout, levels, and loot grab, Astral Studios' RPG Simulator is the ultimate simulator of the finest RPG games out there. Fantasy fans may immerse themselves in this simple and familiar world as they explore and level up to become the most powerful warrior.
This delightful cartoony game allows users to participate in a basic and enjoyable RPG game. Players gain experience by completing missions, raids, and fighting enemies on various maps. They may pick up or purchase items such as more powerful weapons and pets to aid them in combat.
---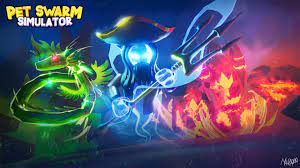 Pet Swarm Simulator is another new feature for 2021, and it's a Pokemon-inspired game. Hundreds of different species hatch from eggs, which you get by fighting various adversaries scattered over the area.
What is the game's purpose? To collect as many eggs as possible and hatch them. When you've collected a large number of distinct pets, you may mix them to create rarer species. Since its launch in January, the game has had over 20 million visits.
---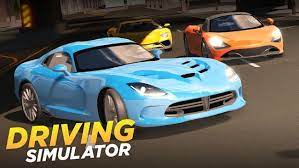 Nocturne Entertainment's Driving Simulator is a fantastic game for car and racing fans. Players may find and collect a variety of rare supercars while exploring an open-world terrain with up to 100 other players.
Because of its well-scripted automobiles and navigation, this is not only one of the greatest open-world racing games on Roblox, but it also lets players to explore a wide region. The more they drive, the more points they earn toward better automobiles and customizing their vehicles.
---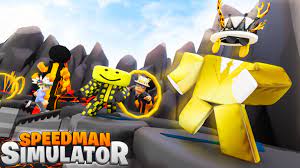 The goal of Speedman Simulator is to create the fastest character in town. Similar to Strongman Simulator, you must continue to practice and improve your character, as well as an upgrade anytime you get the opportunity.
Compete against your buddies or take on other players in a race. There are also dogs to gather, fantastic running shoes to unlock, and tonnes of new regions to explore with frequent updates, like in any excellent Roblox games. For those who enjoy simulator games, this is a big hit.
---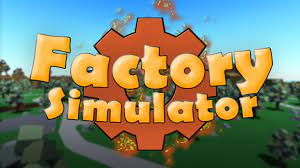 Gaming With their Factory Simulator, Glove Studios offers Robloxians a unique simulation experience, combining a tycoon and simulator game into one. Players may create their own factory and start an empire from the ground up.
Players must collect trees, rocks, and mine ores to sell and refine in their own factory as they go across the world. They may construct their factory in whatever way they choose and improve as they go to increase revenues.
---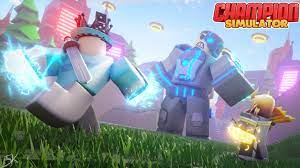 In Champion Simulator, you may become a champion. You may not only gather pets and strengthen your character, but you can also put your skills against other players in thrilling combat. Get some gems by winning combat. There are more gems, hence there are more improvements. It's just right.
In 2021, several new improvements increased the player count beyond 10,000, and there are some new places to explore in-game, such as secret spots and even a Nuke.
---

18. Treasure Hunt Simulator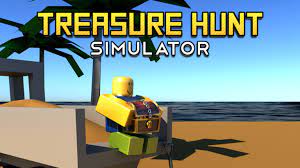 Players may immerse themselves in the search for buried wealth in HenryDev's Treasure Hunt Simulator. They must go deep into the dirt in search of the greatest and rarest chests and take the treasure for themselves.
Players can dig hundreds of blocks into the sand to uncover a variety of treasures concealed underneath. These rare boxes provide money that can be used to purchase improvements like better shovels and bags that can carry more treasure.
---
In Bakery Simulator, it's time to become a baker. There are over 60 delicious delicacies and sugary delights to bake, as well as new ways to design your bakery to make it the finest in town.
However, it isn't only about baking cakes. You can collect cute pets, upgrade your bakery and production line, and unlock crates. You'll become the best baker in town if you practice frosting those cookies. This is similar to the Roblox tycoon game.
---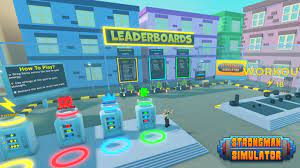 Thanks to recent upgrades, the Strongman Simulator remains one of Roblox's most popular simulator games. The most recent update included a whole new region called Retro, as well as several new methods to play.
Have you ever wished to be the world's strongest Strongman? This is the game you've been looking for. Spend some time learning the ropes with lighter weights before moving on to heavier lifts. Each section must be broken free by demonstrating your strength.
---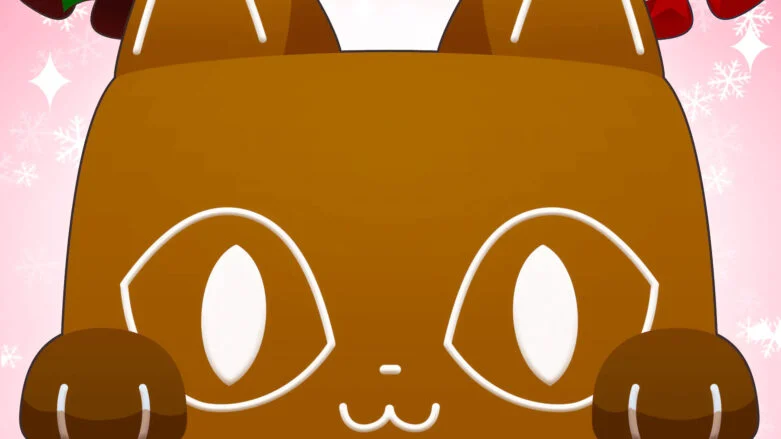 In addition to being one of the most played Roblox games of all time, Pet Simulator X is widely regarded as being among the very best simulator games available on the site. It was the first game to truly establish the practice of collecting pets, and with many years' worth of content updates already accessible, there is no lack of areas to explore or creatures to gather.
---
22. Sword Fighters Simulator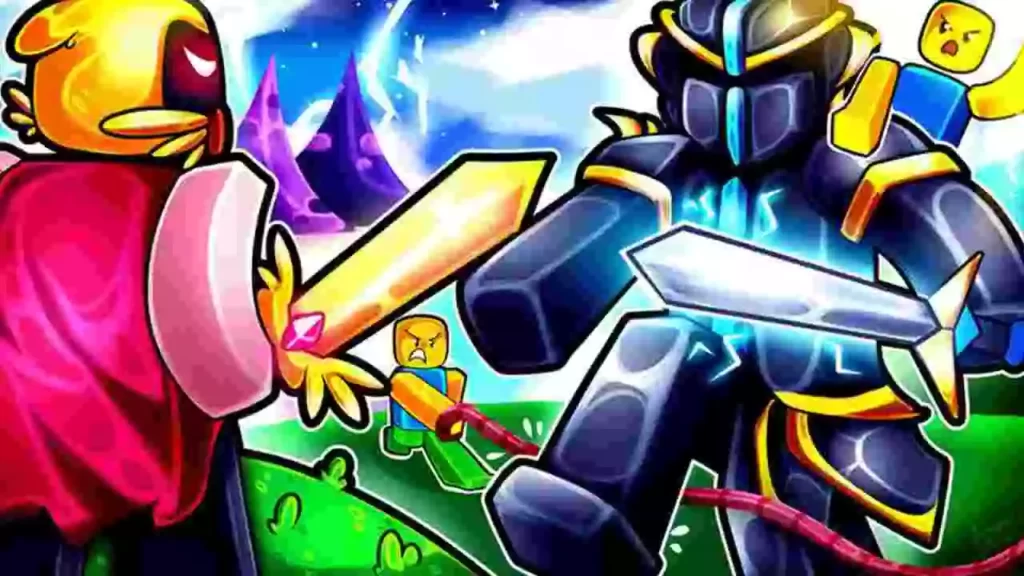 One of the newest and most well-liked games on Roblox is called Sword Fighters Simulator. The objective is to amass a vast collection of formidable blades. Swing your sword around to build up your strength, and then use that strength to destroy your foes and bosses.
More swings mean more power, which means more money. You may use that cash to unlock magnificent weapons to wield as well as eggs for pets to hatch out of.
That's it with our today's article on Top 22 games like Bee swarm simulator in Roblox. Do try all the sections and tell us your favorite. Till then, stay safe and follow us for more upcoming coverage.
Follow us on Twitter & like our Facebook page for more post-updates.
---
Check out more Roblox Games –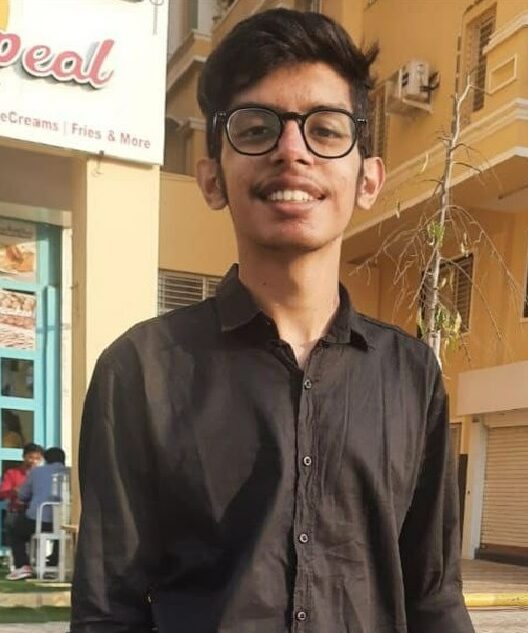 An experienced gaming content writer who emphasizes on offering the most recent information and how-to tutorials for the trending titles. Being a Hardcore gamer himself, he likes to try an array of games and likes to spend his time exploring them. He likes to unwind by listening to R&B music when he's not writing about gaming stuff.