Last updated on January 16th, 2023 at 07:51 pm
When it was released, Luigi's Mansion 3 was hailed as one of Nintendo's greatest retro games ever, and it's not hard to see why. Your mission is to take control of the character Luigi and clear the hotel of ghosts by making use of the many equipment and alternatives at your disposal.
It appeals to a large number of people, of all ages, but owing to the nature of the game, its niche includes players who like taking their time with video games, who prefer to explore every chamber and discover new riddles to accomplish, and who do all of this within the context of the Super Mario world.
There are a lot of intriguing games like Luigi's Mansion 3 available to play on the Switch and PC nowadays. The game's adventure, detective, and puzzle elements give it a very distinctive feel.
You have arrived at the proper location if you are interested in playing scary and exciting video games such as Luigi's Mansion 3 and others that have to do with the rescue of friends and allies.
10 Games similar to Luigi's Mansion 3 (Switch, PC)
Support us! If you Buy Games using our affiliate link, we receive a small affiliate commission at no extra cost to you. That's a great way of supporting us.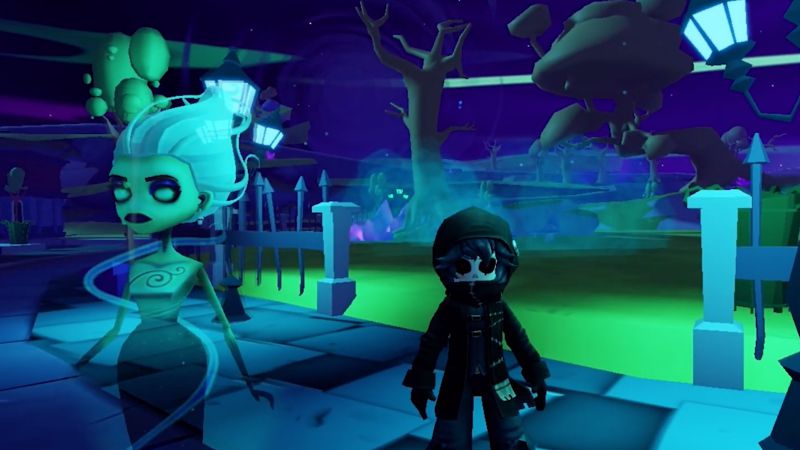 Like Luigi's Mansion 3, this game features spirits and a spooky mansion. When playing Ghostopia, you take the position of the proprietor of a haunted home.
The objective is to create and embellish your home in such a way that it will be attractive to strong spirits. This game can be played on a computer.
The Ghostopia takes place in a mythical world where the living and the dead coexist together. In the Shadow Realm, in which the living and the dead coexist, your home is located.
Ghostopia is all about making your Haunted Mansion the scariest in your neighborhood. This will allow you to lure ghosts to your house, as well as harvest resources from woodcutting and mining.
---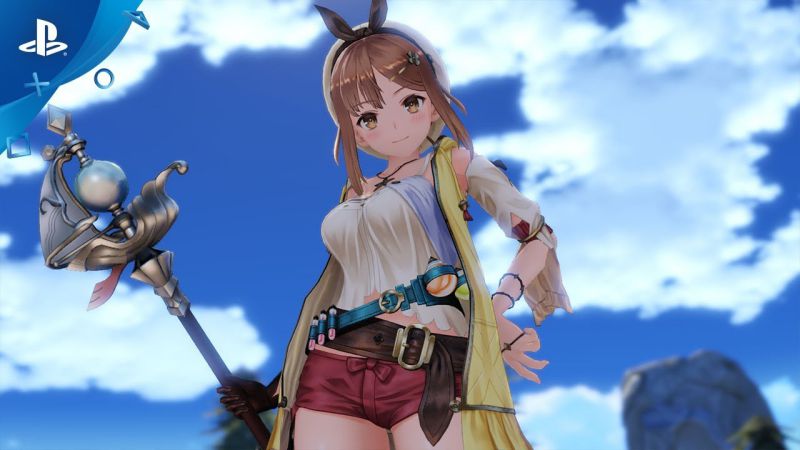 Reisalin Stout, a girl residing on Kurken Island, is the protagonist of this game, which is available on both the Nintendo Switch and the PC.
Axes, hammers, and scythes are just a few of the tools available at the Atelier Ryza. The player may acquire a variety of resources by using a variety of tools at the same gathering location.
It is possible to harvest timber, fruit, and wood chips from trees using various tools.
Because time moves at a constant speed throughout combat, neither the players nor the opponents can halt it.
Battles may include up to three characters, each of whom can be controlled by the player while the AI keeps track of the other two.
If you're not acquainted with the series, you'll have to learn a lot in a short period of time, and that's particularly true if you've never played an RPG before.
---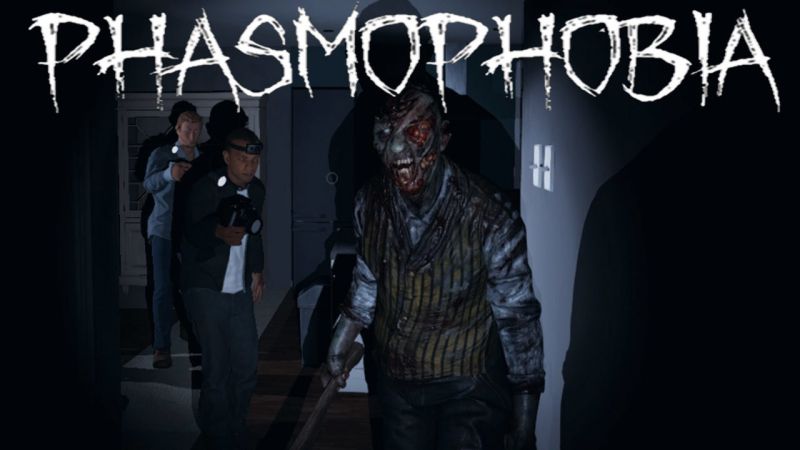 Phasmophobia is a four-player psychological scary survival game that takes place in a haunted house.
Interactive ghost hunting gear and collaboration are used to create a realistic scenario that will get your pulse pounding.
This game is playable on PC wherein you and your squad will go to a new area each time you play and investigate a different set of hauntings.
There are a variety of settings, ranging from private residences to jails, sewers, and medical facilities.
To keep things interesting, the settings and ghosts in each game are randomly created, so you'll have to put your investigative skills to the test.
Phasmophobia's grandeur resides in the human reactions it is designed to elicit, as all of the above suggests.
Small incidents and subtle hints are used discreetly to establish a chilling ambience that, at its finest and worst, can be downright terrifying.
---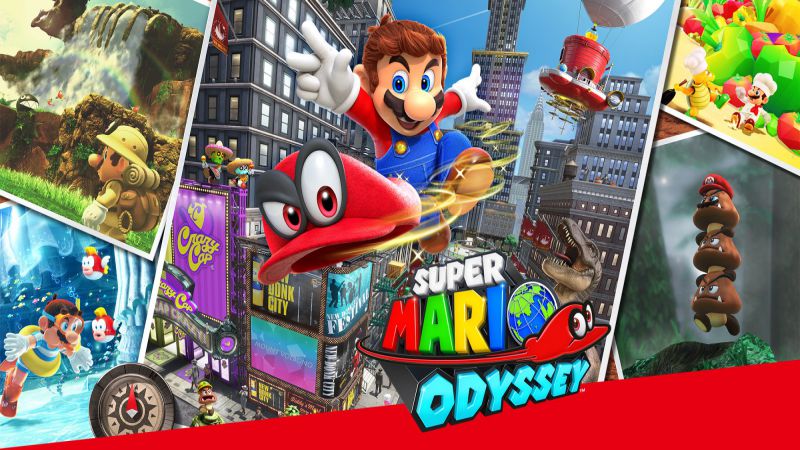 A beloved Nintendo Switch title, Super Mario Odyssey raised the bar for the system's portability and gaming experience.
With stunning visuals and an unforgettable gameplay experience, it's a puzzle adventure game with a semi-open environment.
The goal is to free Princess Peach from Bowser's forced marriage by travelling throughout the kingdoms.
Player should go through different kingdoms and acquire Power Moons as a character named Mario "The Odyssey" utilizes the moons as a source of power to go to other destinations.
As in Luigi's Mansion 3, so too is Super Mario Odyssey an adventure game with objectives to accomplish.
When it comes to rescuing the princess, Mario and Luigi are both in the same boat.
---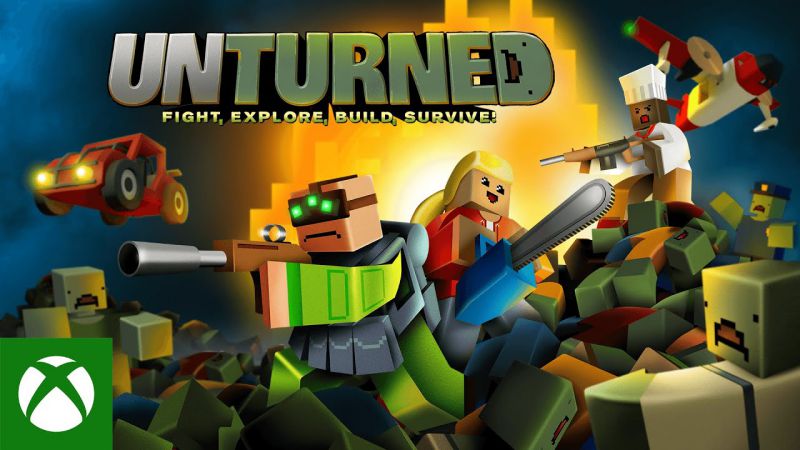 Minecraft and Roblox-style worlds are infested with zombies in Unturned, a tactical survival game.
You'll need to scout out the area, collect materials, and make your own weaponry.
You may go in with all weapons blazing, utilize diversions to your advantage, or engage the adversaries head-on to gain new abilities.
The game, on the other hand, reacts to your actions in a thoughtful manner.
You may also play alone in addition to online. Connect with computer characters in real life. While fending off hordes of the undead, complete objectives to advance the plot.
It's a PC-only title that includes all of the game's features, but with redesigned aesthetics, improved gameplay mechanics, and a new, more in-depth unlock advancement system.
---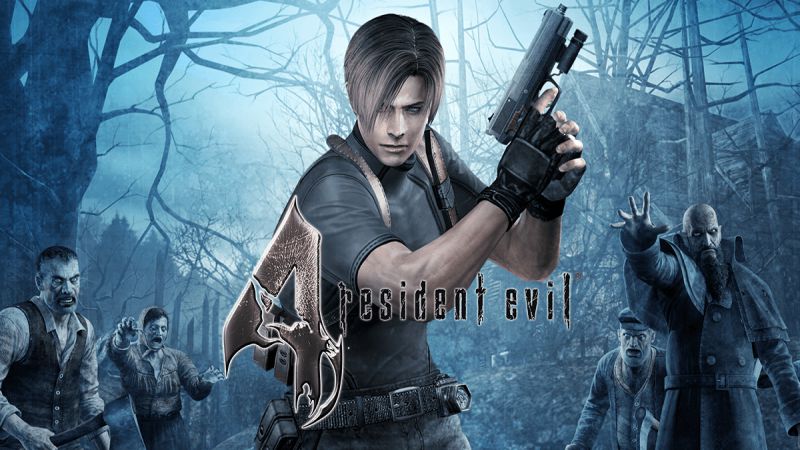 Resident Evil 4 for the Nintendo Switch is one of the finest games in the series. This game is also available to play on PC.
Taking on the role of Leon Kennedy, you must set out to save the president's daughter from a bizarre cult in order to succeed.
In addition to the camera viewpoint, the game pushed the envelope in terms of action speed.
During the initial 5 minutes of "Resident Evil 4," you'll be swarmed by irate Spanish peasants carrying pitchforks and chainsaws who communicate with one another and unlock doors and place ladders up against you.
If you're a fan of Luigi's Mansion 3's dark, eerie atmosphere and are looking for something scarier, this is the game for you.
---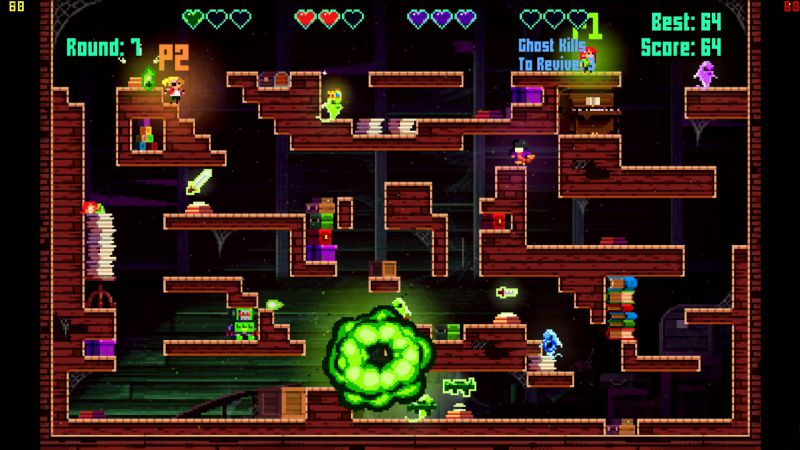 Running, leaping, and battling through haunted areas are the focus of Extreme Exorcism.
Even if the visuals are archaic, the gameplay offers a fresh take on the formula. Each ghostly adversary you encounter is a carbon copy of your former selves.
Mae Barrons, the protagonist of the game, must utilize her supernatural powers to exorcise squatters from haunted dwellings.
From missile launchers to razor-sharp boomerangs, you're well-armed.
This game, like Luigi's Mansion 3, is geared for those who like a good adventure. This game is playable on PCs.
---
Available for PC and Nintendo Switch players, the Touryst has been generating a lot of buzz since its release in 2019.
You're in charge of a "tourist" on the Island, free to do anything they want. Swimming, diving, arcades, shopping, and even surfing are all options.
Along the road, you'll come across puzzles, nasty villains, and a slew of other tiny and large adventures.
Visit these extraterrestrial ruins in order to uncover their secrets; each one has a mysterious energy core concealed inside it.
Luigi's Mansion 3 mood, memorable characters, and a skilled game creator behind the brand all add up to a winning formula.
---
9. Captain Toad: Treasure Tracker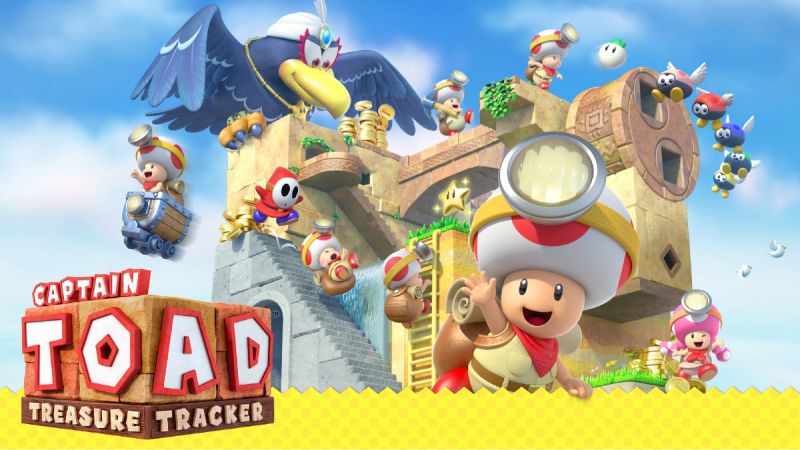 This action-puzzle game, a Super Mario spin-off starring none other than Captain Toad and playable on Nintendo Switch, is based on the famous mini-games from the Super Mario series.
You may swivel the cam for a sharper perspective to help you locate hidden riches in a range of tough sandbox-style levels.
What's even better is that the second joy-con may be used to play with a buddy. Captain Toad is controlled by one player, while the other may help with turnip cover fire to find even more loot.
---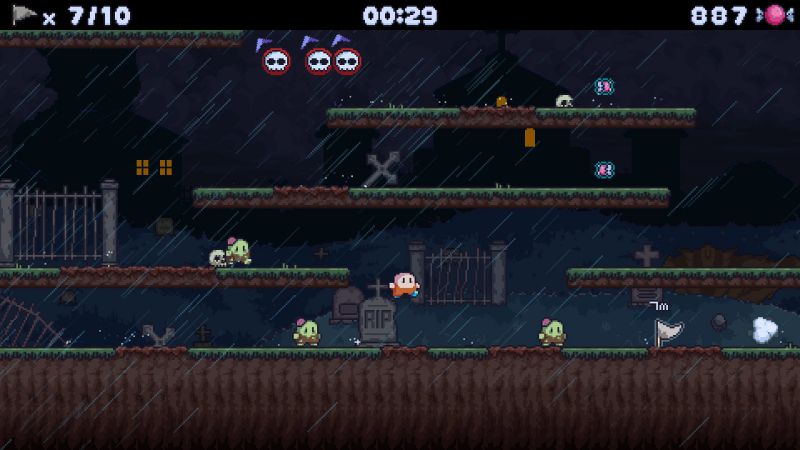 Play as a ghost who is on a mission to collect flags in Spooky Chase, a running and jumping game.
Each road you take to a flag is then tracked by opponents as you pursue the next one, making it difficult to keep up.
Every level must be played numerous times in order to gather all of the flags, but you must plan and pace your trip meticulously to avoid obstacles and your former self.
Once you get the hang of it and understand the layered gameplay, it's a lot of fun to swirl in and out of your already established paths.
The multiplayer modes may also be improved by unlocking new characters and costumes.
Affiliate Disclosure: Some links in this post are affiliate links. This means if you click on the link and purchase the item, we will receive an affiliate commission at no extra cost to you. All opinions remain our own.
---
Follow us on Twitter & like our Facebook page for more post-updates
---
Abhigyan identifies himself as a tech geek, gaming cognoscenti, and also a connoisseur of music. Unidentified and mysterious phenomena never fail to gather his undivided attention. When not reading about bizarre and perplexing entities across the Universe, he can often be found cheering for his favorite teams in Football.