When it comes to diversity, Roblox games are the ideal choice for every player out there. Roblox has never let its users down with a huge selection of totally free online games in every genre. Roblox is seeing an increase in daily active users, particularly among younger demographics.
Superheroes, though, are something that thrills people of all ages. And when it comes to superheroes, neither the Marvel Universe nor its devoted following, known as "Marvelites," can be beaten. The Marvel Universe has conquered the planet and is ranked as the fifth-largest fanbase worldwide.
Fortunately, Marvelites (Marvel fans) can also play games on Roblox. When playing Roblox games, fans that enjoy viewing Marvel films like Eternals, Black Widow, Doctor Strange, Avengers, and many more may have a similar experience.
Here is our article on 8 Marvel Roblox games. So, let's get started.
---
8 Marvel Roblox games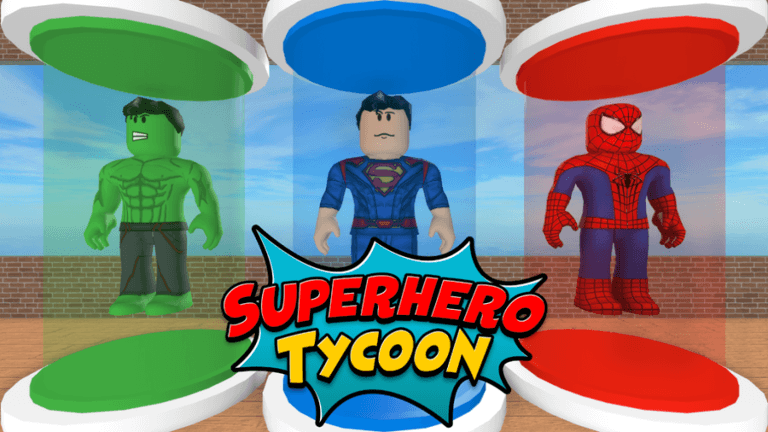 One of the most incredible games for Marvel fans on Roblox is Super Hero Tycoon, which was created by Super Heroes in 2016. Players can adopt one of the 10 superheroes they want and establish a base in the game.
Build it as well as you can since the better a base is, the better the tools and weaponry will be for taking out the adversaries. Fight foes and earn money to upgrade your base and purchase special superpowers.
Up to 10 people can join one server to play the multiplayer game. Super Hero Tycoon is played by millions of individuals, and 1.8 billion gamers visit it frequently.
---
2. Marvel and DC Dawn of Heroes
One of the biggest and most well-liked superhero games available is this one. This game has been played by more than 260 million individuals, and thousands of gamers are still playing it now, regardless of the time of day.
People love returning to this game because it allows you to roam the streets and battle crime as the most well-known figures from both realms, including Superman, Spider-Man, The Flash, and a plethora of others. This is a Roblox game that you have to try if you're a lover of superheroes.
---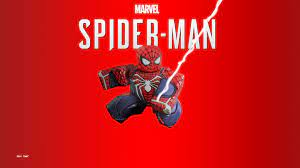 2018 saw the publication of Marvel Spider-Man by Ravenmanking0425. The game is ideal for followers of the whole Marvel Universe, not just Spider-Man aficionados. Who among us didn't dream of being Spider-Man as a child? Everyone has attempted to channel Peter Parker by shooting hand-made phony webs.
Marvel Spider-Man gives users the chance to embody the Amazing Spider-Man and live out their inner superhero dreams. Players may utilize their spider senses to find adversaries, swing across the city, blast webs, and defend the city in addition to donning the fabled red suit.
A black Spider-Man costume, a Spider-Gwen costume, and other outfits are among the many that gamers may obtain through the game store. The Marvelites and other players alike must attempt the game.
---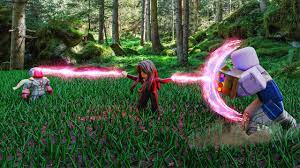 The Avengers franchise, particularly the Avengers Infinity War, served as the likely inspiration for the game. Anyhow, the game has a tonne of intricate elements and looks amazingly great. For instance, the power animations are so impressive that you feel like a superhero engaged in battle.
You may play with all of the recognizable Marvel superheroes, including the Avengers, in this PvP game.
---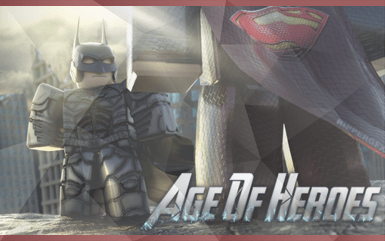 Age of Heroes, which was released in 2020, is a terrific game for fans of Marvel. To protect the city from new problems, players can select among well-known Marvel characters.
In addition to allowing players to create their hero in line with their personal preferences, the game also features multiplayer. Gamers have the option of being either the protagonist or the antagonist, depending on their decision.
Up to 30 people can join a single server to play the Roblox game, which was created by Ignite Games. The game provides excellent gameplay and enables players to compete against others and improve by gaining access to new skills and qualities.
More than 77 million players have accessed the game globally, and the fanbase believes it is worthwhile to play it at least once.
---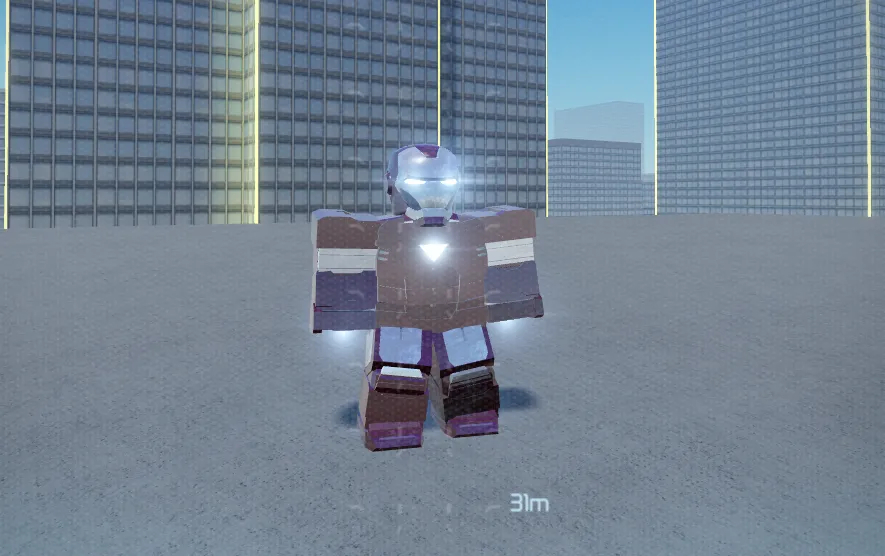 The most eagerly anticipated Iron Man Simulator sequel is this game. This game lets players take on the role of Iron Man, as the name would imply. It is a free roam simulator where you may play as Iron Man, as is clear from the name. The functions in the game are rather intriguing.
Each of the 20 various Iron Man outfits has a special user interface. Additionally, the suit will detect when you type a certain conversation or message and take the appropriate action. In the end, the game is rather well made.
---
7. Avengers Testing Server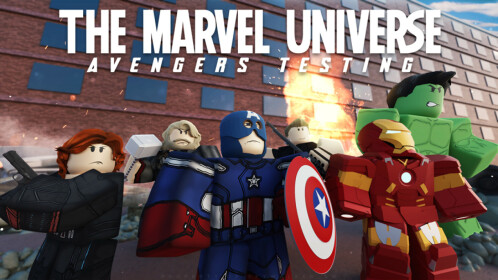 The Avengers are the most well-known superhero group in the Marvel Universe. Avengers Testing Server, developed by The Marvel Universe in 2019, gives a similar atmosphere to the film.
Up to 25 players can connect to a single server to play the multiplayer game, which is still under development. The game receives over 34 million daily visits from gamers, and its popularity is rising.
The crew in the sci-fi game is headed by Iron Man to defend the nation from adversaries, much as in the movies. The game allows players to take on the role of their favorite Avenger character.
---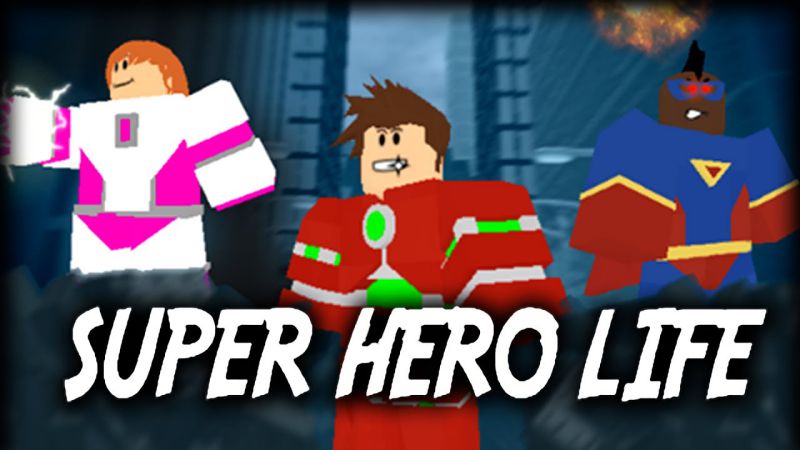 You may play as a superhero in this game who defends the populace. A free-roaming combat game with a superhero theme called Superhero life 2 lets you experience what it's like to become a superhero. This game has a number of roleplaying components as well, which is a good addition to this type of games.
There are two different game modes. The first one is combat, where you may engage in battle with other players and accomplish missions to earn rewards and money. The second one is the role-playing mode, where you may engage in perilous tasks while still fighting other people without risk.
That's it with our today's article on 8 Marvel Roblox games. Do follow the instructions and get yourself some Robux now. Till next time, stay safe and follow us for more upcoming gaming coverage.
Follow us on Twitter & like our Facebook page for more post-updates
---
Check out more Roblox Games –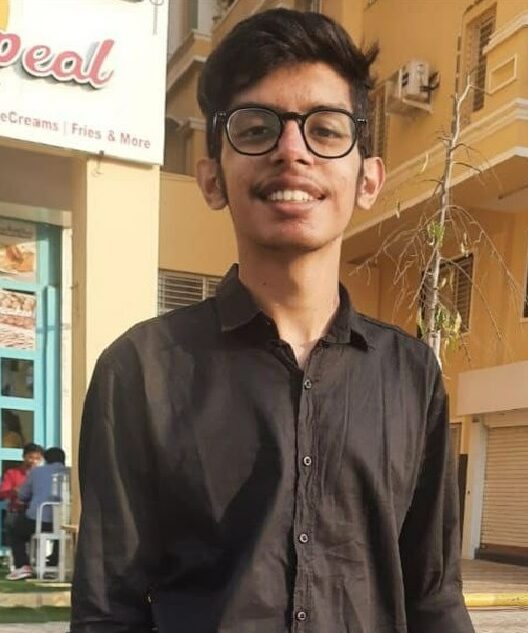 Jatin is an aspiring dentist with a keen interest in video games who likes to spend his time playing an array of different games. Other than that, he is a die-hard basketball fan who often embraces R&B music.