Since its debut, Nintendo Switch has gained a reputation as one of the most significant portable gaming systems to be produced in a while. The device's acceptance is expanding, and this is reflected in the device's sales.
The primary form of entertainment for gamers is now video game streaming. The Nintendo Switch streaming community has also steadily grown, in part because of the popularity of the portable gaming system.
Here is our guide on How to stream Nintendo switch without capture card. So, let's get started.
---
How to stream Nintendo Switch without capture card
There isn't a specific Nintendo Switch software for broadcasting on Twitch, Discord, or YouTube. The Xbox One console must be attached to the Switch's base in order to stream Switch without a capture card. A few parameters may be changed to enable streaming switching without a capture card.
One issue with owners is that the Switch does not come pre-configured to stream right out of the box as the PS4 and Xbox do. The majority of streamers utilize a capture card to fix this problem, however, depending on the model and brand, these cards may cost up to $200 USD, making them a costly investment.
The Switch should be connected to the dock, Xbox (with display), PC running the Xbox program, and then either OBS or Streamlabs, which is online with Twitch, for the simplest setup for flawless image quality.
A capture card is a piece of hardware that, technically speaking, transforms analog signals into digital signals. This fancy word simply denotes the usage of a capture card to transform incoming data into a format that can be produced by a computer.
A capture card is unavoidably required for streaming because of its use, however, although being a key source, it is not the sole streaming option. Other solutions are readily available and are now in use by the Nintendo Switch streaming community.
Although it may appear complex at first, this approach is quite simple and simple to set up. Since the majority of us have an Xbox One console at home, we can utilize it instead of an external capture card because it includes a built-in capture card.
The Nintendo Dock for the Switch is yet another crucial component of this arrangement. We can transmit an HDMI signal from the Switch to the Xbox console using the HDMI connection on this dock.
Because the software we'll use is only accessible on that platform, a PC or laptop is required for broadcasting onto the various platforms.
Additionally, confirm that your computer meets the minimum streaming requirements, which include an Intel Core i5 4670 CPU (or an AMD equivalent), 8GB of RAM or more, and Windows 7 or newer. Make sure your laptop is charged and plugged into a power outlet if you're using one.
With this arrangement, WiFi won't work well, therefore we must hardwire our connection for a reliable experience. Additionally, we must download a few apps that will aid in this procedure. The Xbox Console Companion for the PC is the first application, while Streamlabs OBS is the second.
So, follow the below steps to stream Nintendo switch without capture card:
STEP 1: The Nintendo Switch should be docked
By inserting the HDMI cable into the Xbox console and the Nintendo dock, you may connect your Nintendo Switch to it. Use the Xbox's "HDMI in" connector wherever possible.
STEP 2: Launch oneguide on your PC
Make sure to turn on your Nintendo Switch and launch the Oneguide app on your system.
STEP 3: Connect your Xbox to the computer
You must have the console and the PC connected to the same wifi network or, for a stronger connection, it is advised to utilize an Ethernet cable.
STEP 4: Launch the Xbox app on your pc
On your PC, download and launch the Xbox App. Select your Xbox One console from the app, which should now be showing the Nintendo Switch interface.
STEP 5: Launch Streamlabs OBS
Open the streamlabs OBS now. When prompted to adjust the settings, do so in accordance with your hardware. Here, you need to grab the Xbox window.
STEP 6: Start streaming from your Nintendo Switch
Click the red stream button when everything is ready to show off your Nintendo Switch gaming on the streaming service of your choosing.
---
How to stream Switch on Discord without capture card
STEP 1: Use Streamlabs OBS
Utilize the app store or play store on your smartphone to download the Streamlabs program.
STEP 2: Connect it to Discord
The Streamlabs program will ask you to connect to your favorite platform as soon as you launch it. Typically, you need a key that is stored in your trusted platform's account settings.
STEP 3: Allow access to the app
Give the Steamlab program access to the microphone and camera in the permission manager.
STEP 4: Select display source
Choose the display source and alter the arrangement as desired. Using the Streamlab program, you may experiment with texts and widgets. Investigate the settings to get the best arrangement.
STEP 5: Select your settings for streaming
Navigate to the broadcast option in the stream lab application once the cosmetic work has been completed. Determine the resolution and bitrate based on the speed of your internet connection. We advise beginning with 720p with a bitrate of 2500.
STEP 6: Complete your streaming setup
Adjust the location of the tripod while holding the phone to obtain the ideal angle.
It's time for Streamlabs to shine, so turn off Auto-Brightness and crank it up to its highest setting. Of course, Streamlabs is used for both of the tasks.
Zooming can also be changed. On your cell phone's screen, try zooming in and out before deciding which is best for you.
Now we are only a click away. By hitting the red icon on the application interface, you may begin broadcasting to your desired platform.
That's all for today's article on How to stream Nintendo switch without capture card.  Do check out all the sections and know you should know which one is the best for you. Till then, stay safe and follow us for more upcoming gaming coverage.
Follow us on Twitter & like our Facebook page for more post-updates
---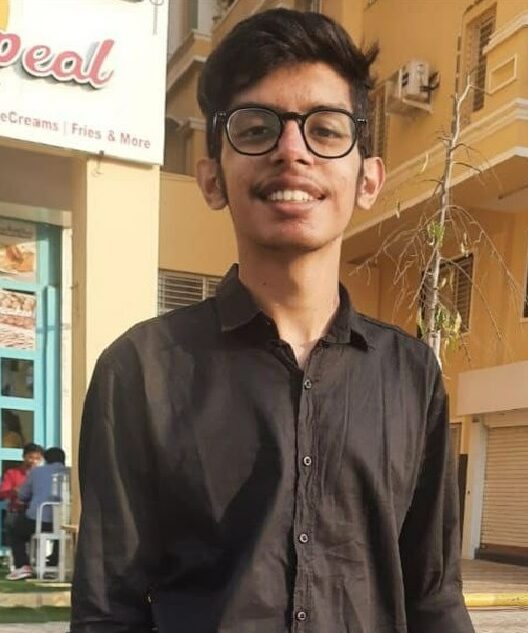 Jatin is an aspiring dentist with a keen interest in video games who likes to spend his time playing an array of different games. Other than that, he is a die-hard basketball fan who often embraces R&B music.