Last updated on September 5th, 2022 at 12:33 pm
2015 saw the release of Until Dawn, a video game created by Supermassive Games. Taking some cues from interactive dramas, this game specialized in the survival horror genre.
Take a look at these 25 additional games that you may like if you liked this one.
Several of these games are survival games like Until Dawn, whereas others are more dramatic, placing emphasis on player agency via quick-time events and consequential decisions.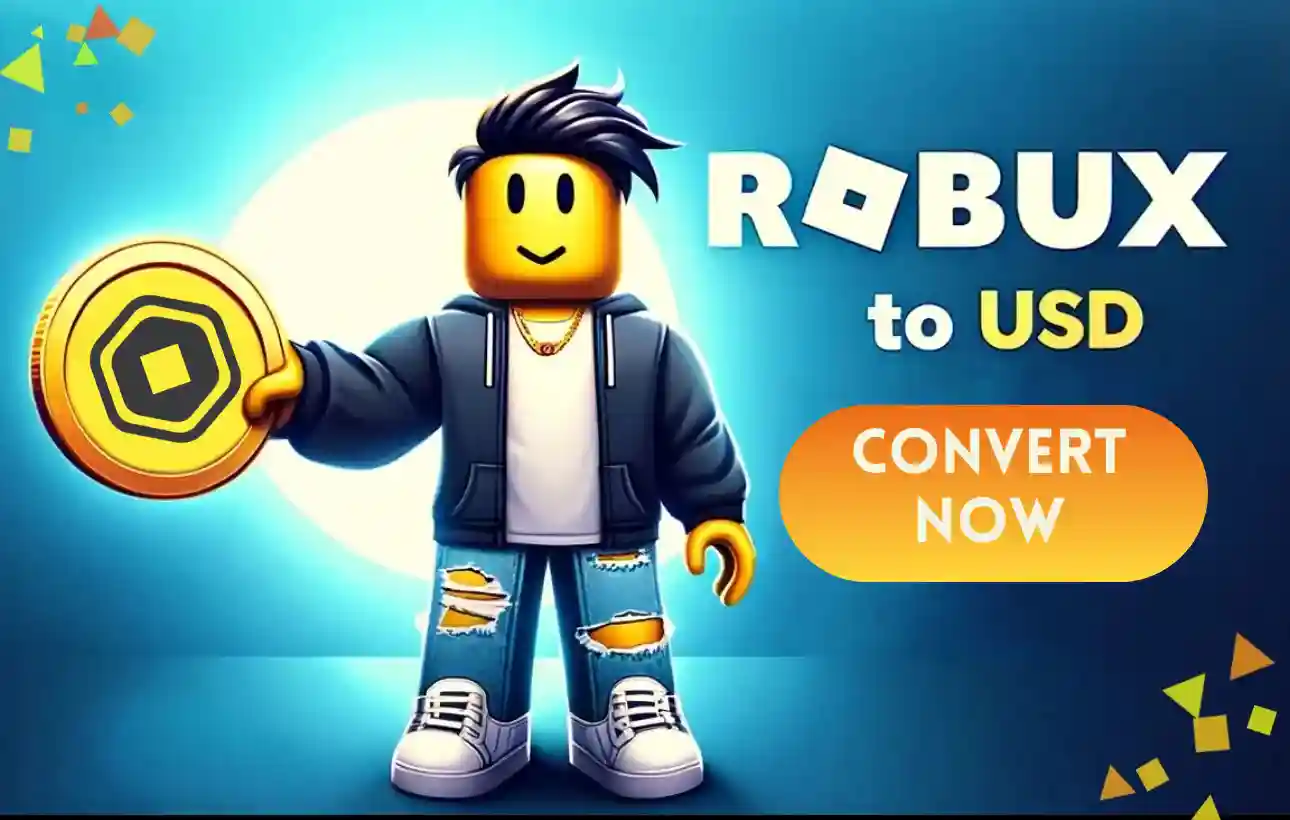 ---
Top 25 games like Until Dawn for PC/ PS/ Xbox
1. The Last of Us Remastered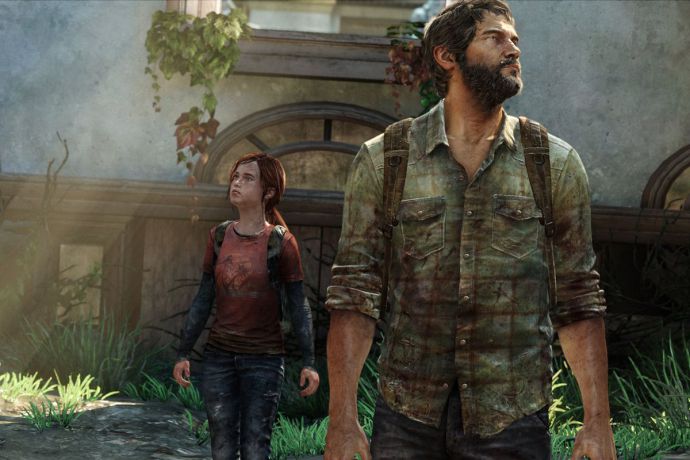 Ratings: 9.7/10
Developer: Naughty Dog
Publisher: Sony Computer Entertainment
Platform: PS4
Naughty Dog has developed several successful PlayStation exclusives. The Last of Us combines action adventure with horror.
An epidemic has turned most of mankind into zombies. Years after the epidemic, groups without government authority retain order.
Players play Joel, an elderly man who transports Ellie across the nation.
Joel and Ellie reluctantly agree to the job and embark on a perilous journey. The emotional journey keeps gamers wanting to see how it ends.
---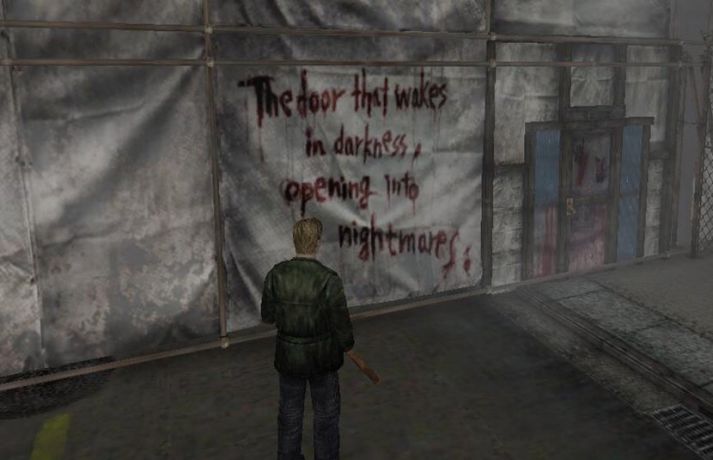 Ratings: 9.4/10
Developer: Team Silent 
Publisher: Konami
Platform: PlayStation, Xbox, PC
Silent Hill is an excellent series for those who desire Until Dawn's scary atmosphere. Silent Hill 2 is the finest installment, according to fans.
You don't need to play the original Silent Hill game to appreciate this one.
Follow James as he enters Silent Hill and receives a letter from his presumed-deceased wife.
James faces atrocities as he searches for his wife amidst the turmoil. Silent Hill is a nightmare, however.
Silent Hill HD Collection brings the old-school survival horror game to current platforms. Even Silent Hill HD Collection may be hard to get, leading some gamers to emulate.
---
3. Telltale Games The Walking Dead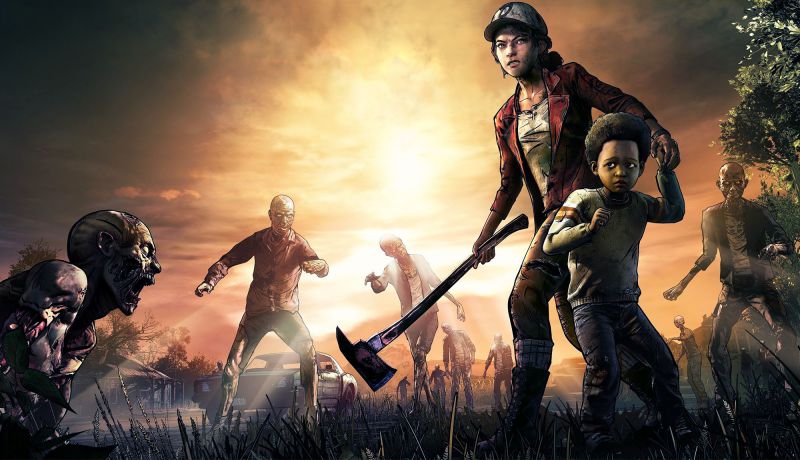 Ratings: 9.2/10
Developer: Telltale Games
Publisher: Telltale Games; Skybound Games
Platform: PC, PlayStation, Xbox
The Walking Dead from Telltale Games has a fresh plot and characters. Players start as Lee, an escaped criminal amid the zombie apocalypse.
Lee and Clementine meet an abandoned girl while looking for a new home. It's plenty of options and QTEs, but it's not as scary as Until Dawn.
This game focuses on narrative and humanity's collapse. This plot spans numerous episodic video game chapters.
Each game has a gloomy drama scenario with player options.
---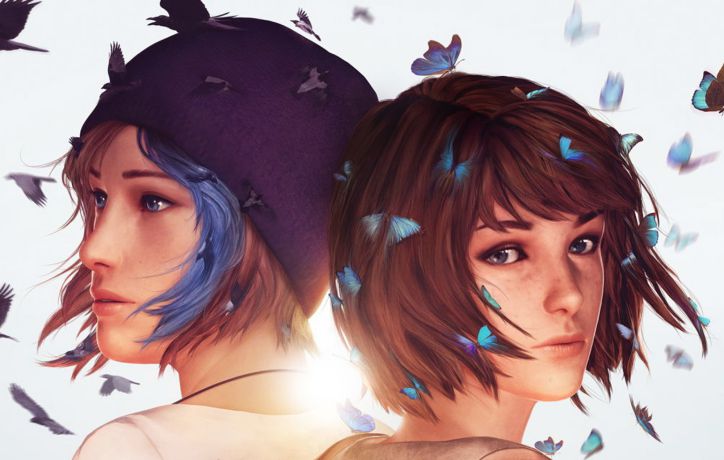 Ratings: 8.9/10
Developer: Dontnod Entertainment, Deck Nine
Publisher: Square Enix
Platform: PlayStation, PC, Xbox
Life is Strange made Dontnod Entertainment famous. This is an episodic adventure game with an emotive tale and branching options.
In this game, players control Max, a high school student in her hometown of Arcadia Bay.
Max realizes she can reverse time after returning home, and she saves Chloe's life soon after.
Chloe and Max use their newfound abilities and rekindled friendship to unravel a town's deadly mystery.
Life is Strange became a success with its twists, turns, and riddles. It's not a horror game, but it has a compelling tale that adapts to your actions.
---
5. Telltale Games The Wolf Among Us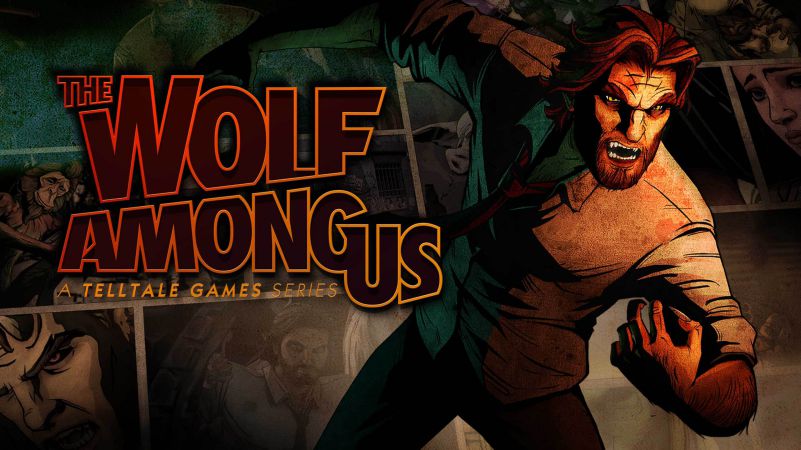 Ratings: 8.9/10
Developer: Telltale Games
Publisher: Telltale Games
Platform: PlayStation, Xbox, PC
The Wolf Among Us is another Telltale Games product, however, the sequel was canceled when the company dissolved.
Since The Wolf Among Us sequel has been confirmed, gamers can enjoy the game knowing the narrative will continue.
This isn't a horrifying game, but it's narrative-driven like some of the others. The Wolf Among Us follows the Fables comic book series.
Here, fairy tale characters live in the real world. When a fairy tale figure is slain, the town becomes a focal point.
Now gamers must solve the crime before too much attention is drawn to their faux American town.
If you've played a Telltale Game previously, you know to expect exploration, conversation, and QTEs.
---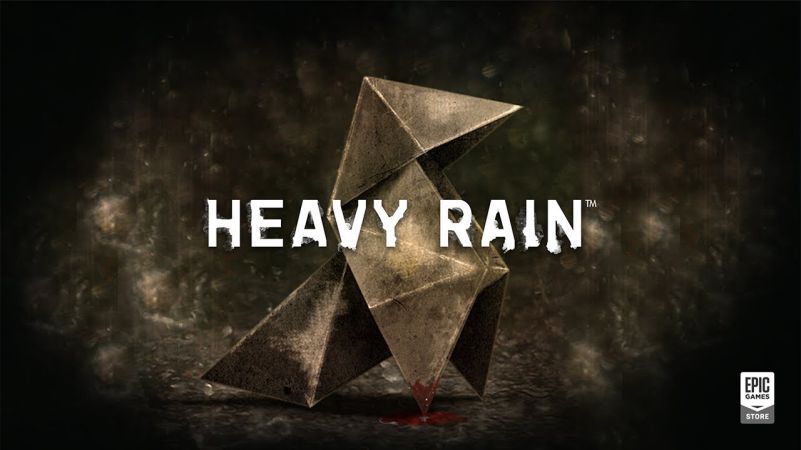 Ratings: 8.8/10
Developer: Quantic Dream
Publisher: Sony Computer Entertainment
Platform: PlayStation, PC
Heavy Rain, based on the Origami Killer, was one of Quantic Dream's greatest hits.
This murderer drowns youngsters with rainfall. This narrative has a cast of individuals looking for the murderer.
Ethan Mars searches for his stolen son. You'll play as various individuals all trying to rescue Ethan's kid.
The game focuses on examining suspects and clues. This game's QTEs and choices lead to many endings.
---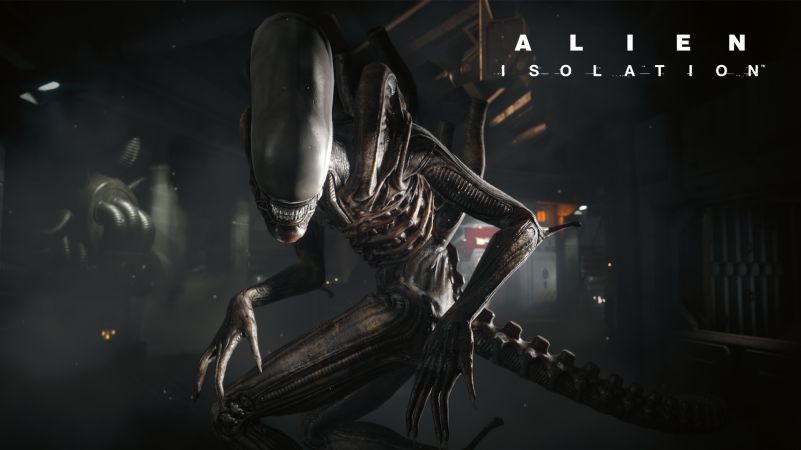 Ratings: 8.7/10
Developer: Creative Assembly
Publisher: Sega
Platform: PlayStation, PC, Xbox 
Alien Isolation, available on all 3 platforms, may also be of interest. Alien Isolation follows Ellen Ripley's daughter Amanda.
Amanda searches for information about her mother's abduction while facing terrifying aliens.
This game is challenging since players must escape these creatures and be quiet. It's comparable to Remothered: Tormented Fathers, except it, 's a disturbing and intense game.
This game can connect with the PlayStation Camera to keep players quiet. The camera will dispatch an alien when you make too much noise.
---
8. Resident Evil 7: Biohazard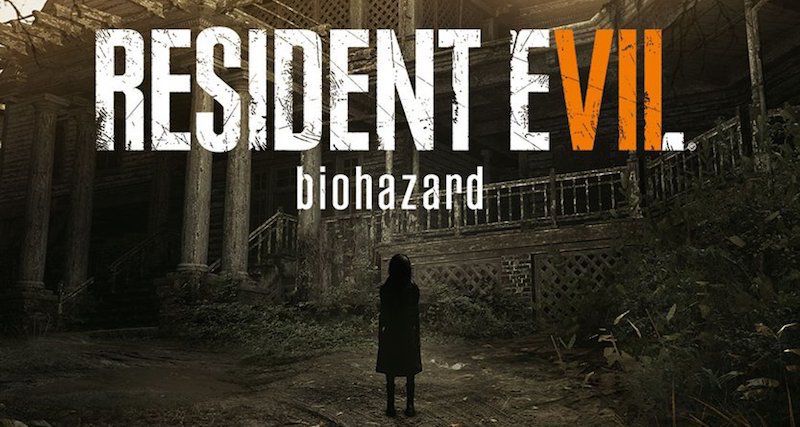 Ratings: 8.6/10
Developer: Capcom
Publisher: Capcom
Platform: PC, PlayStation, Xbox
Resident Evil 7: Biohazard is a first-person game in which you play as Ethan Winters.
It's not a Resident Evil game without zombies. Your home is afflicted by a humanoid fungus that goes by the name "molded," and you're trying to find your wife there.
Immerse yourself in this PS4 VR horror survival game. Use firearms, chainsaws, and explosives.
---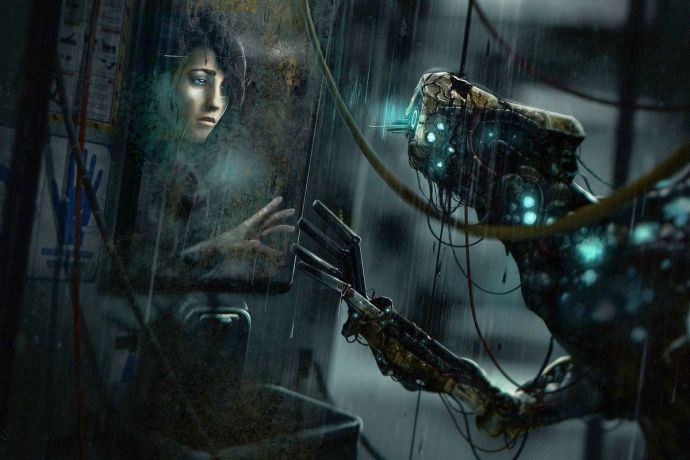 Ratings: 8.5/10
Developer: Frictional Games
Publisher: Frictional Games
Platform: PC, PlayStation, Xbox
Soma is another ambient horror game developed by Frictional Games who had also developed Amnesia.
You play as a guy with continuous nightmares and internal ailments after an accident.
Simon Jarrett has a dangerous treatment to return to normality, but it goes wrong.
Simon awakens in a facility containing humanoid robotics. Stealthy exploration and story-building are key.
The horrific plot keeps you advancing via the weird mechanical environment.
---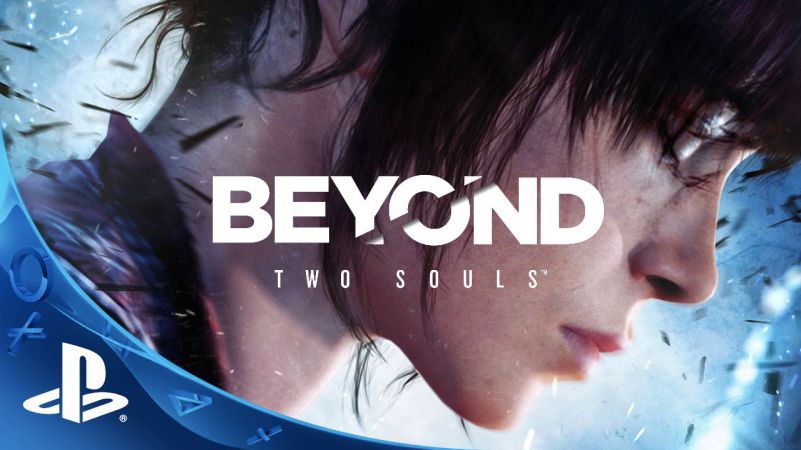 Ratings: 8.4/10
Developer: Quantic Dream
Publisher: Sony Computer Entertainmaent
Platform: PlayStation, PC
If you're acquainted with Quantic Dream, you'll know how Beyond Two Souls plays.
Players navigate a storyline and make decisions that influence the plot. In addition to choosing options, players must complete QTEs.
Beyond Two Souls follows Jodie Holmes as she grows up with a mysterious being, Aiden.
Jodie Holmes is trapped amid the otherworldly duo's ups and downs despite having a choice.
---
Ratings: 8.2/10
Developer: Campo Santo
Publisher: Campo Santo; Panic
Platform: PC, PlayStation, Xbox
Firewatch is an ambient adventure game. In the 1980s. the players control Henry.
Henry's existence begins to unfold to his supervisor, Delilah, who's stationed at a nearby watchtower and can communicate with Henry through radio.
Henry and Delilah aren't alone in the jungle, so they must investigate. Firewatch is an adventure game, so anticipate exploration-based gameplay.
---
Ratings: 7.9/10
Developer: Night School Studio
Publisher: Night School Studio
Platform: PC, PlayStation, Xbox
Night School Studio's first game was Oxenfree. Fans still hope for a sequel to its 2016 surprise release.
The game has riddles, options, and an emotional plot like Life is Strange.
The game depicts a young adolescent girl called Alex who walks to an abandoned nearby island with her companions.
Alex's celebration turned into a nightmare trip when he discovered otherworldly beings on the island.
Instead of a night full of partying, drinking, and mingling with friends, Alex is left collecting everyone up while seeking a way off this island.
Like other games on our list, this narrative adventure has various endings based on your choices.
---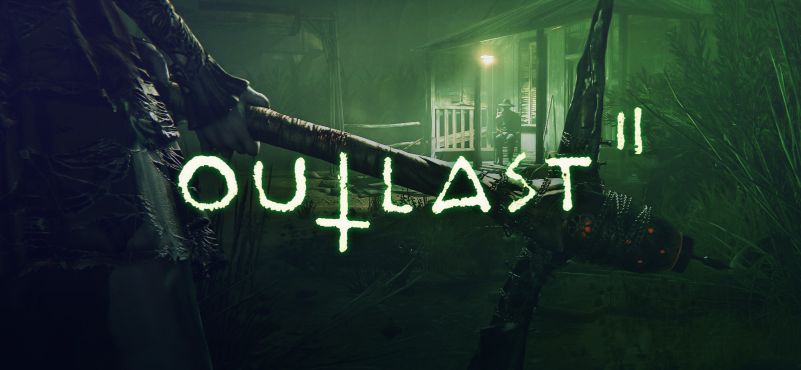 Ratings: 7.5/10
Developer: Red Barrels
Publisher: Red Barrels
Platform: PC, PlayStation, Xbox
Blake and Lynn Langermann are investigative journalists who expose truths others fear.
When researching pregnancy-related homicide, they uncover Temple Gate, Sullivan Knoth, and Jane Doe's murders. This Arizona sequel is nasty and wicked.
Temple Gate members are insane. Temple Gate is based in Jonestown, Guyana.
---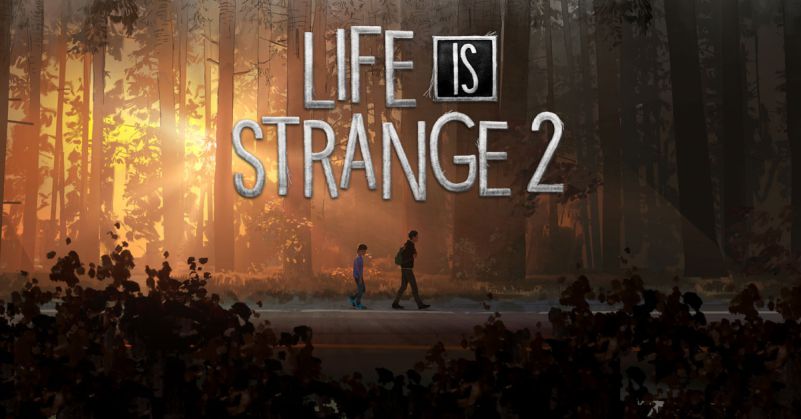 Ratings: 7.4/10
Developer: Dontnod Entertainment
Publisher: Square Enix
Platform: PC, PlayStation, Xbox
This game takes place after Life is Strange but is unrelated. Gamers get another emotional tale about two brothers.
Sean and Daniel are about to finish high school and become adults.
Like any siblings, the two had rivalries, but an accident leads them to leave for Mexico.
Players may bind or separate the two when they face difficulties.
Multiple endings rely on your actions and choices. Similar to the previous part, one of the brothers has a magical ability that may help them or be concealed to avoid notice.
---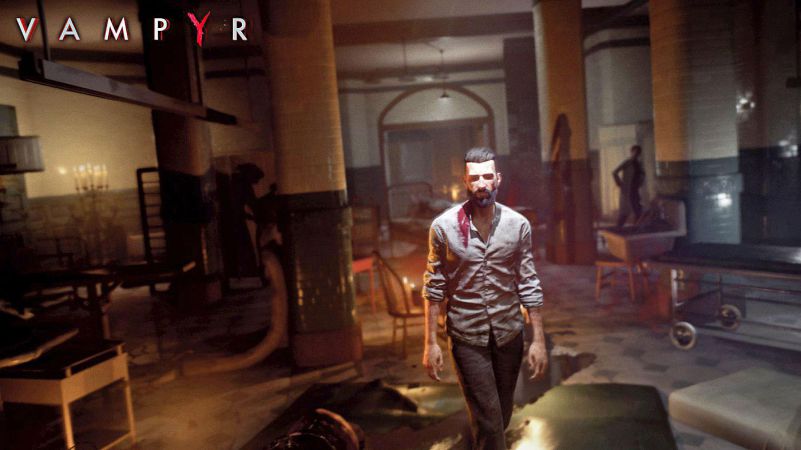 Ratings: 7.4/10
Developer: Dontnod Entertainment
Publisher: Focus Entertainment
Platform: PlayStation 4, PC, Xbox
A physician in London in 1918 has been charged with saving the lives of the city's infected residents.
Is there anything more terrible than a plague? A Vampyr who is fighting the impulse to drain your blood to end the disease.
In this terrifying journey, your decisions affect the course of events. Pick your prey and defend them from humans, monsters, and the dead.
Produced by the same studio that gave us Life is Strange.
---
16. Friday the 13th: The Game
Ratings: 7.4/10
Developer: IllFonic; Black Tower Studios
Publisher: Gun Media
Platform: PS4, Xbox, PC
Experience the thrill of playing at Camp Crystal Lake with your pals while evading Jason Voorhees.
You may even assume the role of Jason and slaughter your pals. It's good times for the entire gang either way.
This online slasher game has a wide variety of deadly and fatal methods.
---
17. Until Dawn Rush of Blood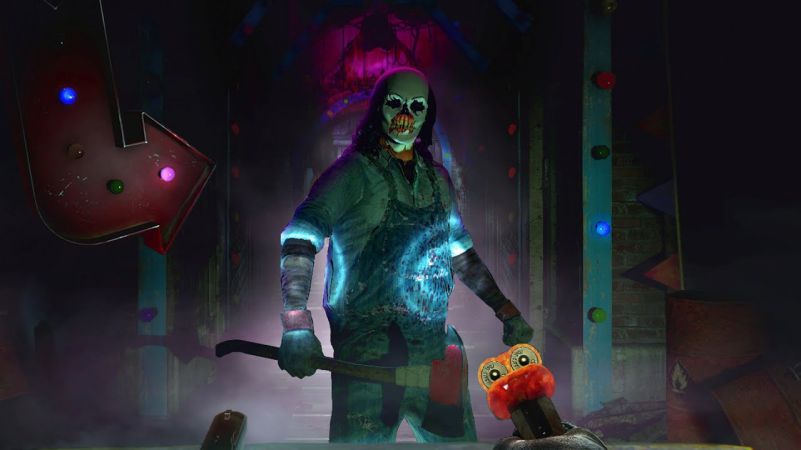 Ratings: 7.3/10
Developer: Supermassive Games
Publisher: Sony Interactive Entertainment
Platform: PS4
In 2016, Supermassive Games released Until Dawn: Rush of Blood, a virtual reality (VR) game, exclusively available on PlayStation 4.
It's a lot different from the first Until Dawn game since this time you're exploring a terrifying carnival ride.
Since this is a rail shooter, all the action consists of pointing and clicking at everything the player sees.
Because of the VR component, the game's jump scares and other terrifying moments will seem much more real.
There isn't much variety in the gameplay, so some players may find it tedious after a while, but the whole thing can be finished in under two hours.
---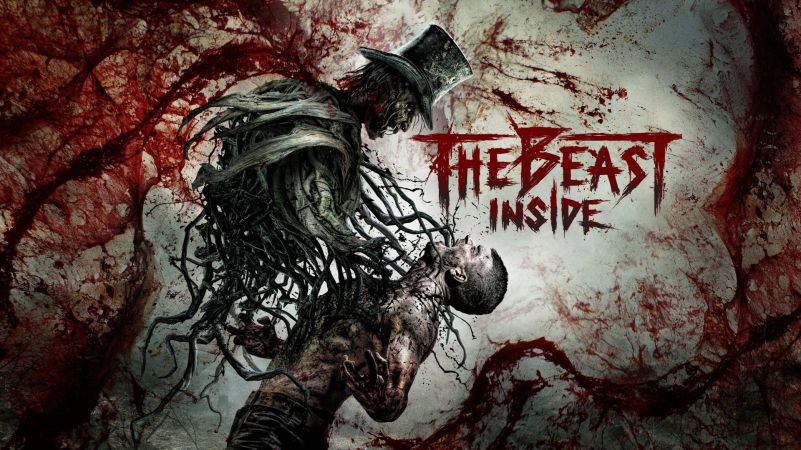 Ratings: 7.2/10
Developer: Illusion Ray
Publisher: Illusion Ray
Platform: PC
Two parallel plotlines coexist in this photorealistic horror flick, which is exclusively for PC gamers.
You take on the roles of both a Civil War-era man and a cryptanalyst for the CIA in the Cold War era.
Once the spy reads the Civil War journal, otherworldly threats emerge during the Cold War and threaten his life.
---
19. The Dark Pictures Anthology: Little Hope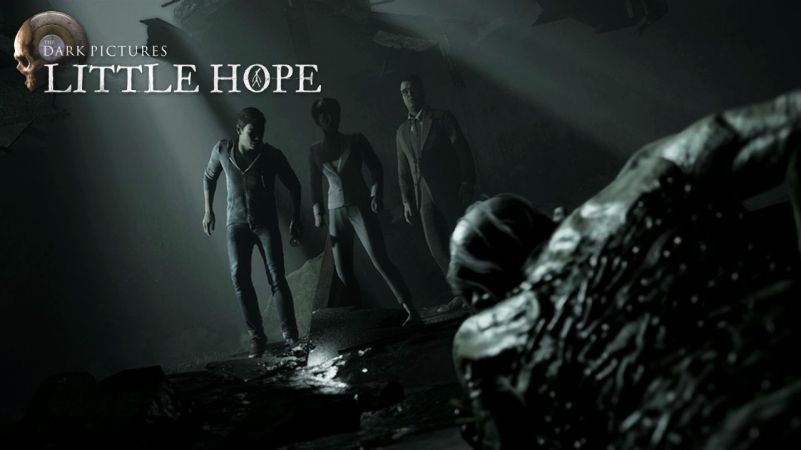 Ratings: 7.1/10
Developer: Supermassive Games
Publisher: BNE Entertainment
Platform: PS4, PC, Xbox
Supermassive Games announced The Dark Pictures Anthology after Until Dawn's popularity.
This will be a collection of horror video games like Until Dawn, except it will be accessible on numerous platforms.
Like Until Dawn, you control many characters as the tale progresses. Four college students and their professor are stranded in an abandoned village in The Dark Pictures Anthology: Little Hope.
Players are trapped in a nightmare with limited knowledge about the place and thick fog. Players must make important decisions to keep everyone safe.
---
Ratings: 7.1/10
Developer: Cyanide
Publisher: Focus Home Interactive
Platform: PS4, PC, Xbox
Both the novella by H.P. Lovecraft which has become a cult classic and the 1981 card game of the same name, Call of Cthulhu, transport us to 1924 Boston, where detective Edward Pierce is having disturbing dreams.
His nightmares may be the least of his troubles when he investigates the Hawkins family deaths.
This Lovecraftian narrative will give anybody nightmares with its odd town and peculiar picture.
Four endings are possible. Solve the Hawkins family and Darkwater mysteries.
---
21. Murdered: Soul Suspect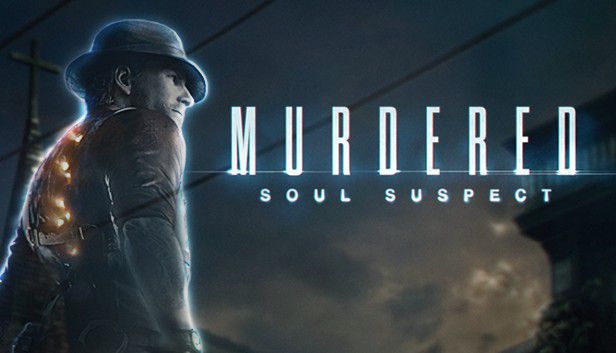 Ratings: 7/10
Developer: Airtight Games
Publisher: Square Enix
Platform: PS4
You have been murdered. You must discover the serial murderer known as The Bell Killer in this PS4 exclusive game.
The stakes are raised when your deceased wife reveals that you need to find the killer so that you may be reunited in the afterlife.
Play in a fictitious setting of Salem, Massachusetts. Gather hundreds of artifacts, including Ghost Girl Messages and life notes.
---
Ratings: 6.9/10
Developer: Supermassive Games
Publisher: Sony Interactive Entertainment
Platform: PS4
Supermassive Games developed this PlayStation 4 exclusive game.
Follow homicide investigator Becky Marney and district attorney Felicity Graves as they investigate a serial murderer.
This PlayLink game adds some intrigue. Players may join the game using their cellphones and vote on various narrative options.
---
23. Remothered Tormented Fathers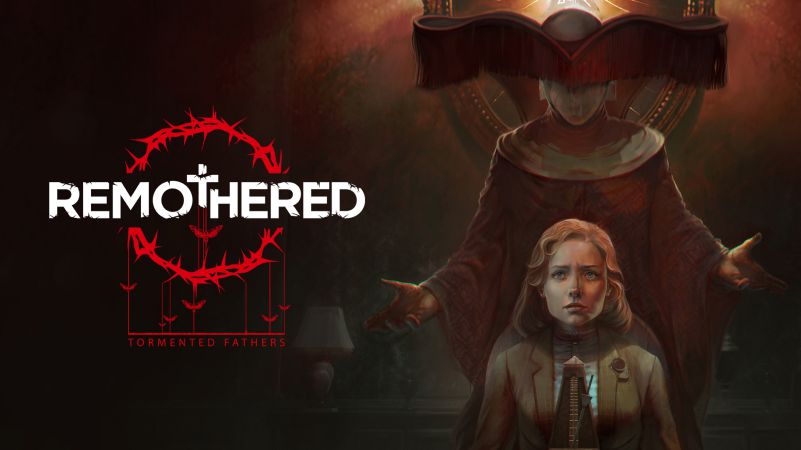 Ratings: 6.9/10
Developer: Stormind Games
Publisher: Darril Arts
Platform: Xbox
Stormind Games' horror survival game follows Rosemary Reed, who's looking for a lost kid. Her research takes her to Richard Felton, the daughter's adoptive father.
As our protagonist searches for evidence, the house becomes chaotic, prompting players to creep about and hide as attackers appear to kill Rosemary.
Discover the mystery of Richard Felton and the red nuns as Rosemary Reed.
---
24. The Dark Pictures Anthology: Man of Medan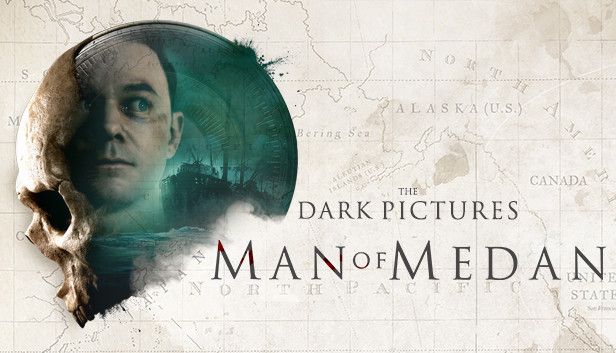 Ratings: 6.7/10
Developer: Supermassive Games
Publisher: BNE Entertainment
Platform: PS4, PC, Xbox
Man of Medan is another Dark Pictures Anthology title. This was the first anthology episode and it's like Until Dawn.
Again, decisions count, and your actions impact the storyline's fate.
In this narrative, five buddies rescue a shipwreck. As the party travels, they'll discover something evil in the debris, leaving them fighting to keep everyone alive.
---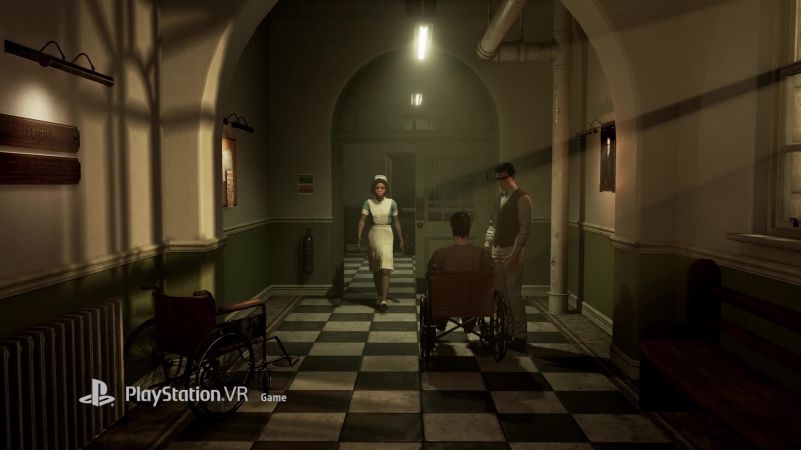 Ratings: 6.3/10
Developer: Supermassive Games
Publisher: Sony Interactive Entertainment
Platform: PS4
Supermassive Games released The Inpatient following Until Dawn. Another PS4 exclusive, this survival horror game requires the PSVR headset.
This game is set sixty years before Until Dawn's events. Players are amnesiacs.
Our protagonist, incarcerated in Blackwood Sanatorium to retrieve their memories, soon descends into lunacy, where your actions affect the finale.
---
Subscribe to our Youtube Channel. Follow us on Twitter & like our Facebook page for more post-updates.
---
Abhigyan identifies himself as a tech geek, gaming cognoscenti, and also a connoisseur of music. Unidentified and mysterious phenomena never fail to gather his undivided attention. When not reading about bizarre and perplexing entities across the Universe, he can often be found cheering for his favorite teams in Football.