Yendis Entertainment's Krunker.io is a popular 3D browser FPS. On May 20, 2018, the game went into open beta, and on January 29, 2019, it was officially published. To collect prizes, shoot your way through 15 rotating maps. Master the Krunker movement system, which is extremely skill-based.
Krunker also has thousands of custom games to pick from if dropping nukes and quick-scoping people in lobbies isn't your thing. Infected, Parkour, Free for All, Capture the Flag, and a slew of more games are available.
There are no limitations to what you can create and experience with Krunker's powerful modding and mapping capabilities. Krunker also has a flourishing economy where you may unlock, sell, and trade hundreds of skins and stuff.
There are dedicated servers on every continent, as well as an easy-to-use server browser from which you may host your own bespoke server in only a few clicks!
Completing tasks or missions might be difficult at times. This game is a one-of-a-kind and challenging experience in and of itself. We're here to assist you with your gaming endeavors. Here is our guide on How to play Krunker. So, without any further ado, let's get started.
---
How to play Krunker
This site is only accessible to those who are at least 13 years old. Also, if you are under the age of 13, please do not allow me to access this website. On the website, they required visitors to certify their age as being at least 13 years old, as well as read and accept the website's terms and conditions.
Defective, rocketeer, agent, runner, Bowman, and hunter are among the 11 classes available. And we must select one of the 11 classes from the list. If you pick, it implies you'll be wearing a new style and attire. Primary and secondary weapons are different for each class type.
This Krunker.io game also includes a variety of fantastic weaponry. Choose from a variety of lethal weapons. as an example
Assault rifle
Sniper rifle
Shotgun
Revolver
Akimbo uzis
Fans and producers of this video game have created a large number of maps for it. Users or enthusiasts can design their own map here. Which displays a large number of maps to pick from. On the social part, players may keep track of their achievements. A leaderboard and statistics are included in this section.
Krunker Hub (previously Krunkerpedia) is a component of Krunker.io dedicated to community interaction, in-game statistics, the market, and more. The Krunker Hub was recently upgraded with a new UI (as seen in the image) in version v4.0.8. In version 0.6.0, the Krunker Hub was released along with the addition of in-game leaderboards that rated the best players across the whole game.
---
Game mode and other features in Krunker
There are 25 total game types available as of version v5.0.7, with 6 of them being Public Game Modes, 3 being Party Game Modes, and the rest being Custom Game Modes. They're depicted in the page graphic and discussed in greater depth further down. The game used to include two game modes, but they were finally eliminated.
The game mode titles have been reduced to fit on the server names. Free For All, for example, is abbreviated as "FFA" (The abbreviated names are listed beside the normal game mode names).
On Official Servers, Public Game Modes are the game modes from which you may earn KR and XP. They have a four-minute timer, after which they may count your kills and fatalities, as well as other statistics on your profile. They're also playable in custom games.
Note: Your stats will not be altered unless you play the public game until the timer runs out and the #1 Victory, Defeat, or Draw pop-up appears. However, as of version v5.0.0, abandoning a game before the period expires will be recorded as a game lost in your statistics.
Free for All
Everyone is competing against one another, and the person with the most points at the conclusion of the round is the winner.
Team Deathmatch
Players are divided into two teams, each of which must eliminate everyone on the opposing squad. To gain and aid teammates to get more points, you might wish to explore class synergies. The team with the most team points wins, which is determined by adding your and your teammates' kill points. This mode was added and deleted multiple times before being permanently included in the game.
Hardpoint
Hardpoint, which was added in v0.9.9.95, is a team-based game style that needs coordination to effectively control the objective zones. On the map, there are four objective zones, each of which is available once each minute. Standing inside them earns you and your team 10 points per 1.5 seconds.
Capture the flag
Capture the Flag is a team-based game option that was added in version 1.2.1. The goal is to seize the other team's flag from their flag base and bring it to your team's flag base. If your team's flag is taken by an opponent, you won't be able to capture the opposing team's flag at your flag base.
If you kill an adversary who possesses your team's flag, it will teleport back to its flag base until you or your teammates touch it. Picking and capturing the other team's flag, returning your team's flag to its flag base, and grabbing your team's flag by killing the enemy with it may all gain you bonus points in this game mode. If a flag is left beyond its flag base for 45 seconds, it will be reset.
Kill Confirmed
Kill Confirmed, which was introduced in version 2.5.2, is a team-based game mode in which each dead player drops a token with the "K" sign on it for others to collect. A claimer earns 25 points for claiming a blue token, whereas denying a red token (claiming a teammate's token) earns 10 points. The team that collects the bluest tokens is the winner.
That's all for today's article on How to play Krunker. Do check out all the sections and let us know how this guide was helpful for you while playing the game. Till then, stay safe and follow us for more upcoming gaming coverage.
Follow us on Twitter & like our Facebook page for more post-updates
---
Check out more Roblox Games –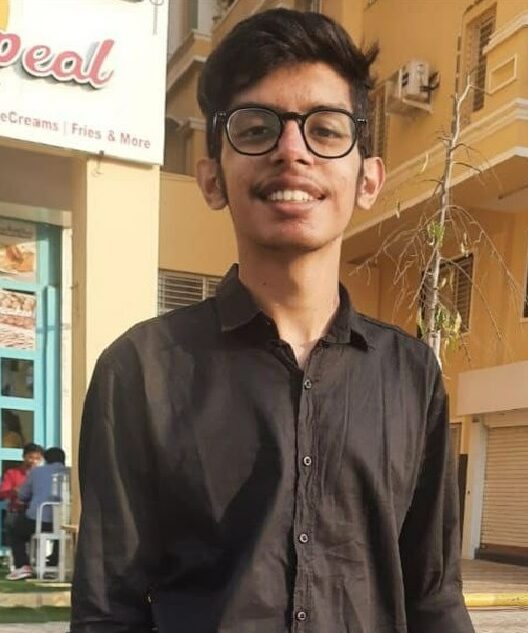 Jatin is an aspiring dentist with a keen interest in video games who likes to spend his time playing an array of different games. Other than that, he is a die-hard basketball fan who often embraces R&B music.