Roblox is a widely recognized framework for trying to enjoy games and generating games online, encouraging people to make their own exclusive games and play a wide variety of games developed by other users.
The number of games on the Roblox platform is never-ending. Players all across the world are constantly developing and creating new games. So much so that, sometimes it might become overwhelming to look for some decent games of a particular category.
So, today we continue with our top 15 list of some of the best Zombie games in Roblox. So, without delaying any longer let's jump right in.
---
Top 15 Best Zombie Games in Roblox
15. Survival Zombie Tycoon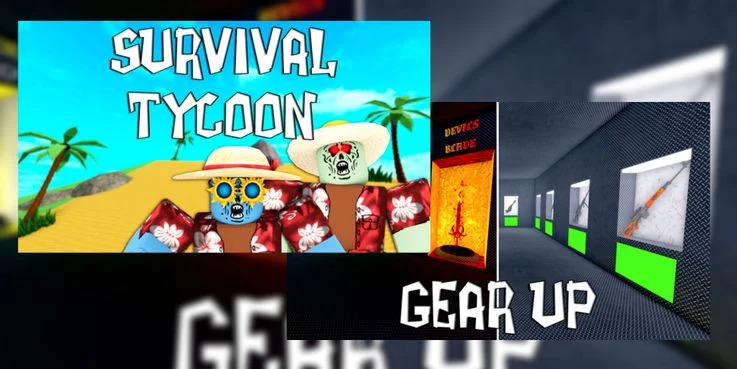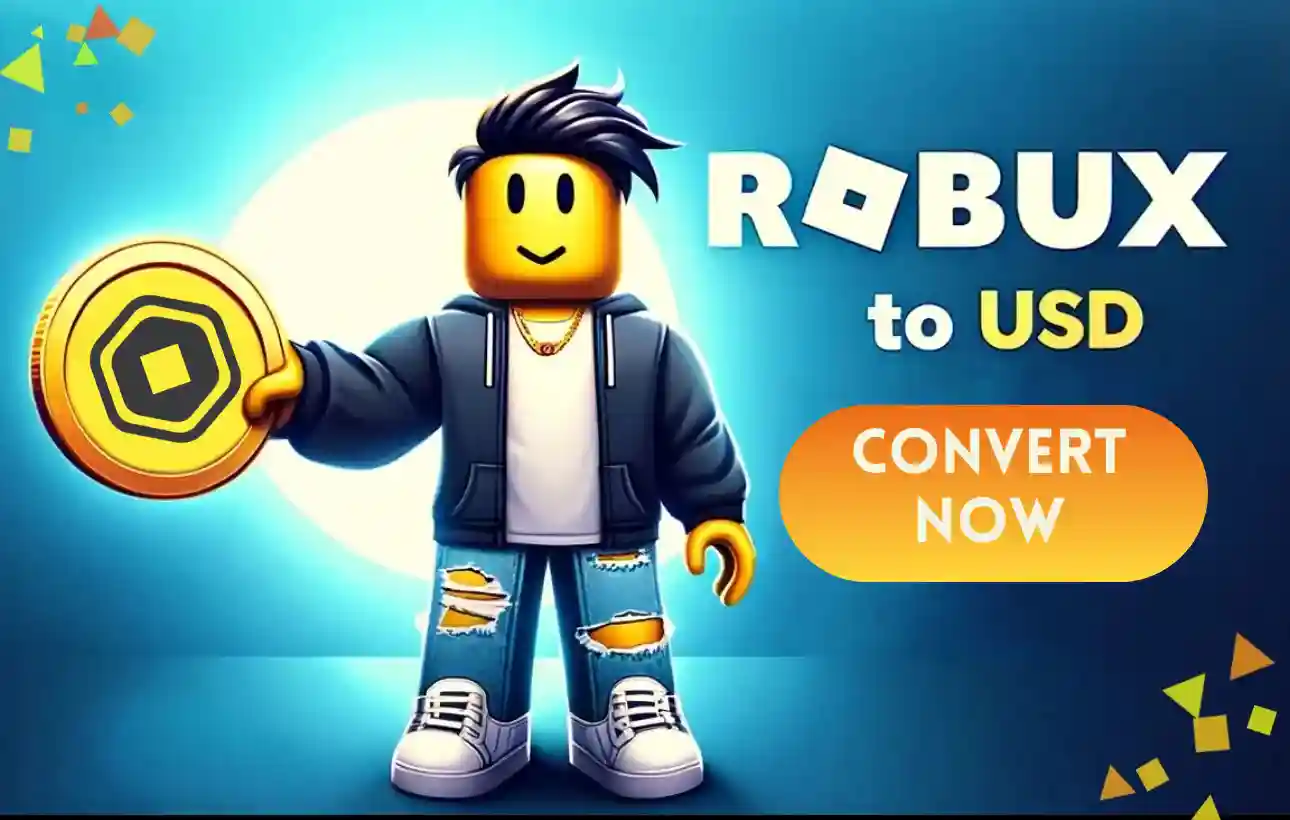 Survival Zombie Tycoon now has a fresh new design thanks to a major summer upgrade.
The finest tycoon games in Roblox are all about acquiring resources and enhancing your base.
Weapons are plentiful, but you'll mostly be utilizing swords to fight off the swarms of the undead.
Take out the shambling creatures that assault your base nightly, whether you're playing alone or with others.
---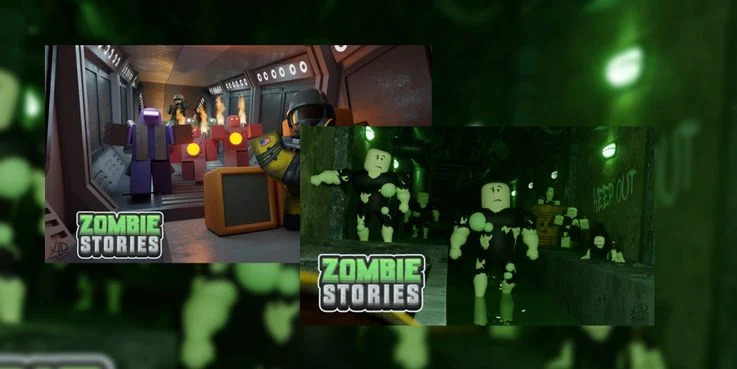 In comparison to other Roblox zombie games, Zombie Stories is more of a narrative-driven co-op shooter.
You may play with up to five other people, whether they're friends or strangers, in a fast-paced action game with a variety of weaponry at your disposal.
Even if it isn't frightening enough to be included in our list of the greatest Roblox horror games, it does offer something new and different from the usual fare of zombies, tycoons, and wave defense games.
---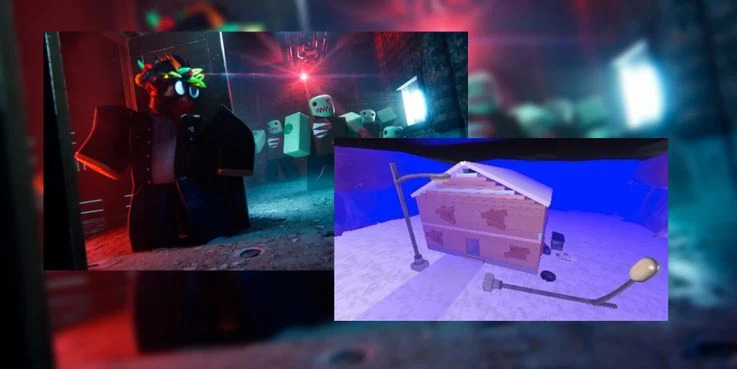 One of the lesser zombie games on our list, it's nevertheless a lot of fun to play with your buddies.
It's your standard zombie apocalypse survivor. Defend yourself and your buddies against hordes of zombies with a variety of weapons and upgrades.
In-game cosmetics may also be purchased, although they're not essential if you simply want to kill zombies.
---
Verruckt, Kino, and Nacht, three legendary Call of Duty zombie levels, are reimagined in Roblox's Recoil Zombies.
If you've played the prior games, you'll know the locales, but even if you haven't, you'll still have a fantastic time.
The objective of the game is to protect your base against hordes of zombies while accumulating points in a team competition and erecting barricades and other fortifications.
If you're searching for a greater challenge, you may also play by yourself.
---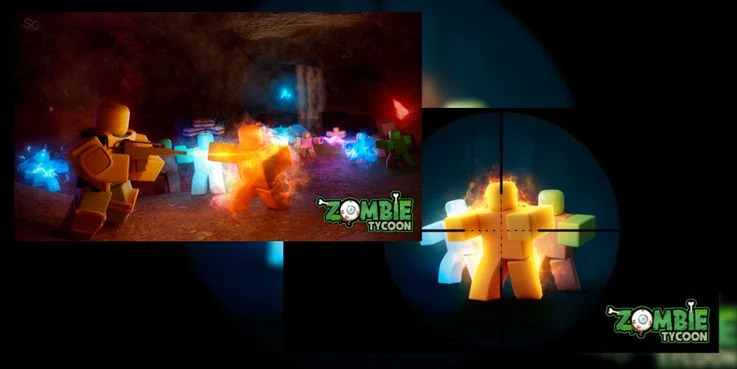 Zombie Tycoon is another tycoon game to add to the list, which is currently quite popular on Roblox, although it's a bit different from the others.
Numerous distinctive weaponry, such as rocket launchers, sniper rifles as well as grenade launchers, make this tycoon game really stand out.
It's a lot of fun to play alone or with a group of pals, and it's always being updated.
---
10 . Rescue Mission – Zombie Assault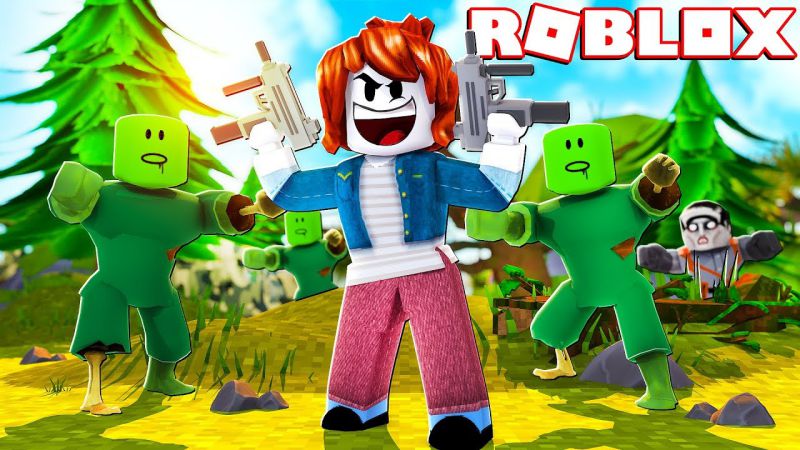 Shooting down countless zombie swarms can get a tiny bit old, to be fair. Killing evil zombies can be enjoyable and all, but sometimes it's nicer to play the protagonist. In Rescue Mission – Zombie Assault, you pilot helicopters to a secluded island and rescue marooned survivors before they can be eaten alive.
---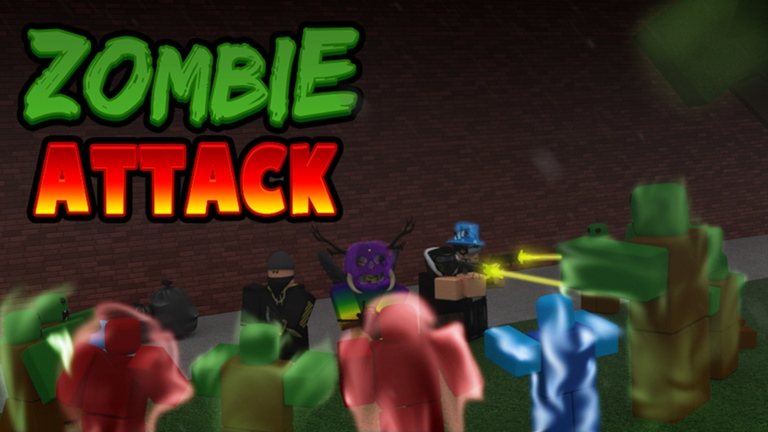 This is a round-based zombie survival game where you'll have to slaughter just about every zombie to advance to the next round. What tends to make this one exception is that you'll have to battle bosses that drop keys for purchasing character skins at the end of every round. Zombie Attack also has missions, which give you a lot of playability, that you can complete each game.
Zombie Attack is an intense game with more enemies spawning and getting tougher each round. Players that die are sent back to the lobby where they can spawn as a zombie. If all players die, the game ends. New maps are chosen through voting
---
Also Read: (2021) Top 15 Naruto Roblox Games
---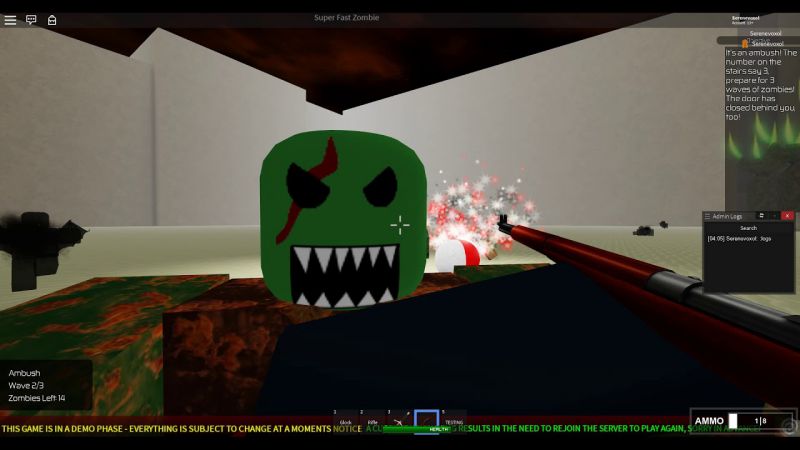 Players spawn within the lobby. If the game has not initiated so far, they could really enter the lobby to begin the match. Alternatively, if a chapter is unlocked, they could indeed end up voting to begin from that chapter. If the game has already initiated, new players commence out as spectators.
In order for onlookers to take part during the game, they should sit tight until the survivors enter a high chapter or when reinforcements start arriving in which spectators have the option of joining the game. Players need to collaborate to advance throughout the game. When the whole party dies, the chapter must be restarted or another chapter/mini-game played.
---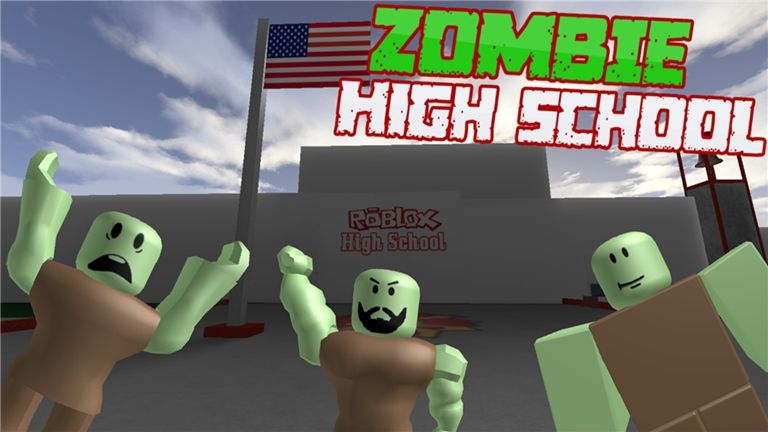 Zombie High School is a survival zombie game that, as the name suggests, takes place inside a deserted secondary school. You spawn with a sword, and for each zombie slaughter, you receive coins. Purchase weapons and ammunition in the store with your coins.
---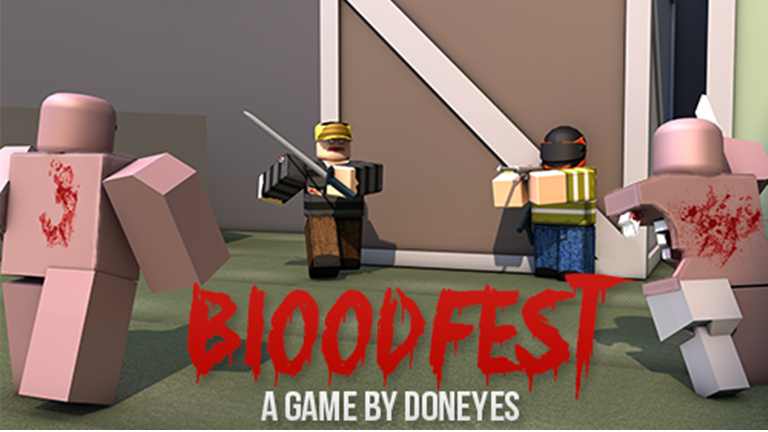 The primary objective of the game is to survive through 11 waves of dangerous creatures (10 waves and a boss battle). Whenever a game starts everybody is prepared with a P-220 and two bombs.
The complexity tends to increase as the waves go on, with every wave expanding the creatures' numbers or implementing new adversaries until the last one, which is a boss battle. A game is lost if all participants in the server are dead or on the final wave if the timer runs out.
---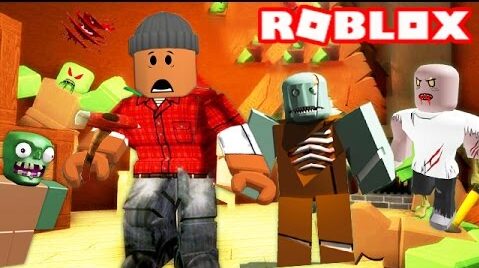 Rather than beating around the bush, Humans vs Zombies really has an amazingly straightforward title. You and a group of other participants collaborate to battle zombie armies. Showcasing an engaged audience and much more than 5 million plays to date, it is one of the more comprehensive, if cliched, zombie games out there.
---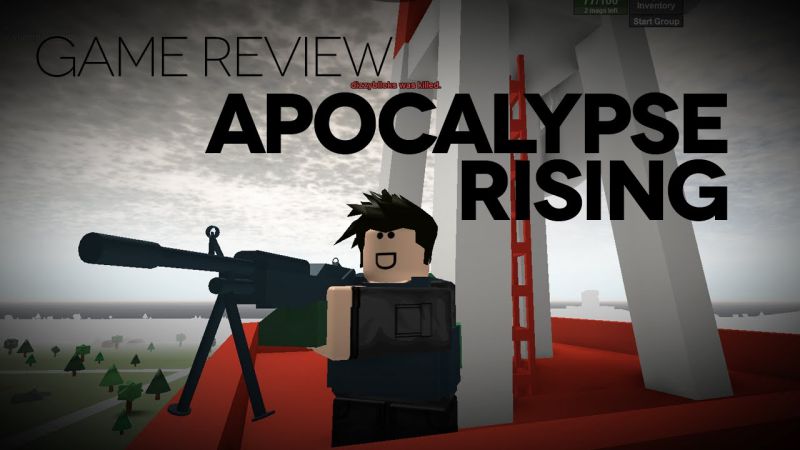 If gamers like zombie-survival games, they will undoubtedly really like the title. From strengthening bases to watching out for hostile surviving victims, players can participate in a myriad of events in this open-world title.
This Roblox adventure game features a number of weapons to be used by players to kill the fearful zombies. In their battle for survival, players will play this title alone or party together with other players.
---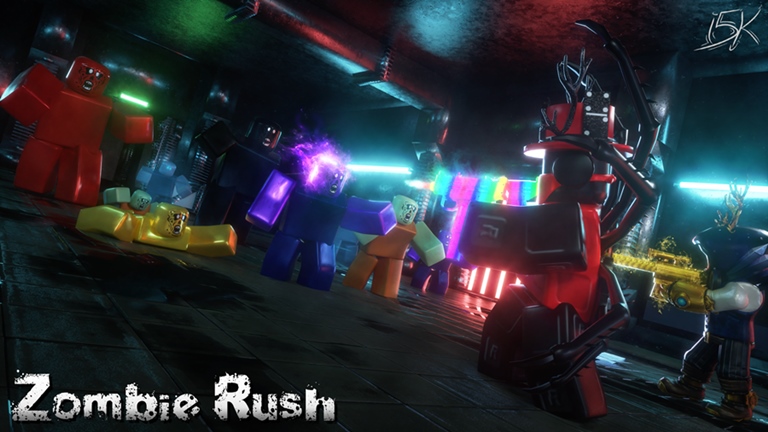 Zombie Rush is a team survival game with a spin. You purchase weapons and objects to defend yourself from the persistent zombies, but when you die, you now become a zombie, which makes this game special. This tends to make it a wonderful game to play with your mates, as chasing down your friends as a zombie never grows boring.
---
This game feels like some kind of conjunction of Call of Duty Zombies and Bloons Tower Defense. You safeguard your base against swarms of zombies like in Call of Duty, and you can buy enhancements and autonomous defensive systems like in Bloons Tower Defense. Zombie Defense Tycoon is the dream game for any single player. If you want to play for a high score, there is also a leader board.
---
---
Project Lazarus is the sequel to the wildly successful Call of Robloxia: Zombies. It performs very comparably to Call of Duty — survive waves of zombies with each wave getting extra challenging. Each match has a total of six people and also has a Mystery Box nearly equivalent to Call of Duty. If you are a fan of Zombies mode in Call of Duty, you would most definitely enjoy this.
The primary goal of the game is to survive against endless waves of zombies in post-apocalyptic maps. Each new round goes on becoming more difficult than the previous round. The game concludes once all players have been killed. When everyone has died or gone down, all players will reset and return to the lobby for 60 seconds until the next game commences.
---
Also Read: How to say bad words in Roblox
---
Honorable Mention –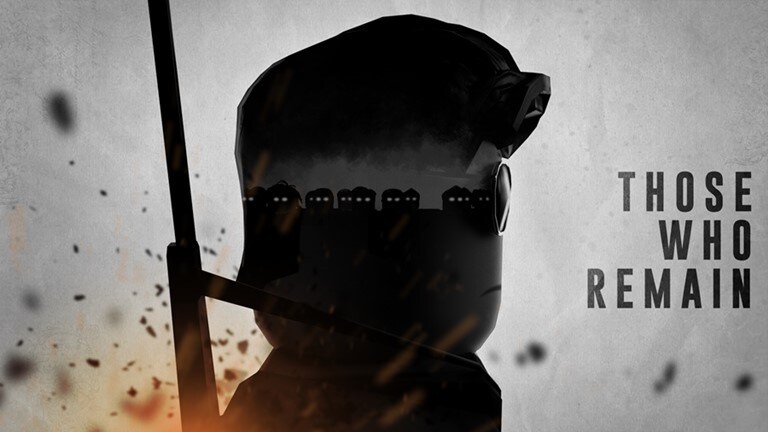 Those Who Remain is a zombie-themed survival game. Players could select amongst eight distinct maps in this game, including The Mill, The District, The Cargo, The Bypass, and others. This gives players three weapons and three grenades to combat the undead with. Aside from enduring the zombie onslaught, it also has a mission structure to set it apart from other zombie survival games. It's a fantastic game to get enthusiastic about.
---
The above-mentioned compilation contains the names of some of the best Zombies games on Roblox. So, players who are eager to kill some zombies and go on a spree of zombie hunting, feel free to try these games out and have a great time whilst doing so.
Follow us on Twitter & like our Facebook page for more post-updates.
---
Check out more Roblox Games –
Abhigyan identifies himself as a tech geek, gaming cognoscenti, and also a connoisseur of music. Unidentified and mysterious phenomena never fail to gather his undivided attention. When not reading about bizarre and perplexing entities across the Universe, he can often be found cheering for his favorite teams in Football.