Tale of Immortal is a brand-new Chinese open-world RPG from Lightning Games which has clearly demonstrated an internet sensation amongst players.
Cast in a sandbox universe deeply embedded in Chinese mythology and cultivation, Tale of Immortal has players take on innumerable mythological beasts throughout their voyage in becoming Immortal
The game has only been out quite recently. However, that hasn't hampered it from becoming one of the most popular and played games across the Steam Platform. It has reached a Concurrent player's number of well beyond 150,000.
How to take screenshot in Tale of Immortal (PC)
Tale of Immortal draws heavily from Chinese mythology and, as described over its Steam page, it integrates the immortal cultivation and the distinct cultural history of The Classics of Mountain and Sea. Players will witness the adventure from a mortal to a powerful, god-like being
Tale of Immortal is a "cultivation sim" where players undergo a spiritual journey of divine ascension heavily inspired by Taoism. Tale of Immortal is a Witcher 3-style RPG game with amazing locations and scenic routes and other beautiful visuals and animations.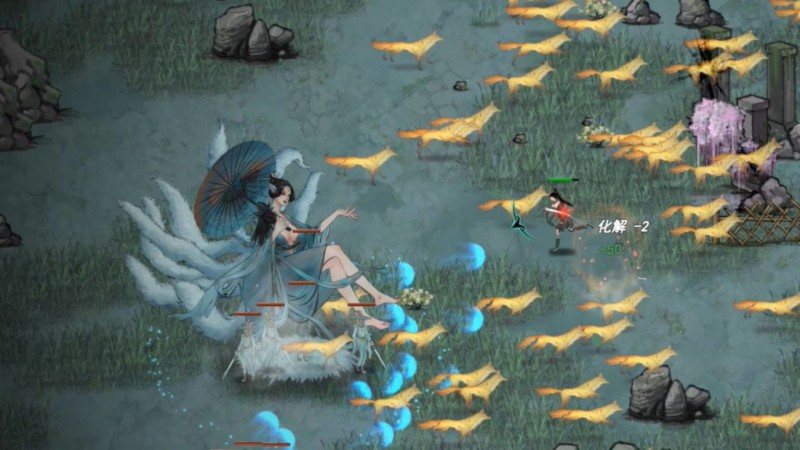 Naturally, players would like to take screenshots of breath-taking moments in-game. Since it is a Steam game, we will talk about how you can take Screenshots using the Steam app as well as upload them on the Steam cloud for future references.
Open the Steam App
Click Steam tab on the upper left corner of the screen.
Choose Settings in the drop-down menu
Select in-game in the list of options on the left side of the settings window.
Find the Screenshots shortcut keys field on the right side of the window.
The Default Screenshot key in steam games is F12
Click on it and choose your preferred choice of key for taking screenshots while in-game.
Click on the Screenshot folder button below it and choose the folder where you want your screenshots to be saved and click on select.
You can also modify what happens when a screenshot is taken by ticking or unticking boxes to Display a notification, Play a sound, or Save an uncompressed copy.
Additionally, a screenshot uploader window will be displayed upon quitting the game.
You can choose any Screenshot in this view, add a caption and then upload it to your steam cloud if you want to.
You can also click View Online Library to view all the screenshots that you have saved to your Steam cloud.
So, the next time you are playing Tale of Immortal you no longer have to worry about clicking on PrtScr on the keyboard and then going to apps like MS-Paint to paste it and generate a file so it doesn't get lost.
Simply follow the steps mentioned above to find your memorable Screenshot in the Assigned folder or on the Steam cloud. Quite convenient no?
---
Subscribe to our Youtube Channel. Follow us on Twitter & like our Facebook page for more post-updates
Abhigyan identifies himself as a tech geek, gaming cognoscenti, and also a connoisseur of music. Unidentified and mysterious phenomena never fail to gather his undivided attention. When not reading about bizarre and perplexing entities across the Universe, he can often be found cheering for his favorite teams in Football.