Friday Night Funkin (FNF) is an arcade game that combines music and street rap battles. Following its release in November 2020, the game quickly gained enormous popularity among gamers all over the world. Friday Night Funkin Unblocked can be played in your Chromebook's browser or downloaded to your iOS or Android smartphone.
As a result of the open-source code, many fascinating modifications for the game have been released, which you can play on our website. FNF was created by Ninjamuffin99, PhantomArcade, evilsk8r, and KawaiSprite of Newgrounds. Ninjamuffin99 created the game's programming, and KawaiSprite created the music.
Friday Night Funkin' puts you in a rhythm battle against your lovely lover's mother and father. The Father and Mother appear to be vintage rock superstars who are also exceptional musicians.
The names of the characters in the story are The Father, The Mother, The Girlfriend, and The Boyfriend. The arrow keys must be pressed in time with the music's beat. At the bottom of the screen, you can also keep track of your progress in comparison to your opponent.
The music becomes faster-paced as you progress through the game, and the game becomes more difficult. Friday Night Funkin' does not support online multiplayer. FNF is a single-player game, but it can be played with a friend as a two-player game.
There is a separate multiplayer version of the game available. Friday Night Funkin is currently available only for Windows, Mac OS X, and Linux. Today we are going to discuss How to make FNF music. So, without any further ado, let's get started.
---
How to make FNF music
There are free DAWs (music creation software) available that you can use to create FNF music, such as LMMS, SoundBridge, Waveform Free, and Cakewalk by Bandlab (Cakewalk is Windows only, though). I should know because I've been making music with free DAWs for a long time.
We would recommend Synth1, Surge, and Vital if you want to use free synths. There are plenty of other free synths available, so feel free to look them up if you want.
If you want to hear BF's voice, there are soundfonts available (for example, NyxTheShield's BF SoundFont). You can also use UTAU for BF's voice (create your own or use GenoX's BF UTAU voicebanks) and custom voices. However, because UTAU is a separate program, you'd have to save the vocals separately in UTAU if you wanted to insert them into your DAW.
FL Studio is the result of over 20 years of continuous development, with the goal of becoming the quickest way from your brain to your speakers. Many of the world's top DJs and producers began by downloading the FL Studio trial and producing their first beats in their bedrooms.
Now it's your turn; the FL Studio trial allows you to create and save projects, then export them to audio formats such as MP3 and WAV, which you can then share with the rest of the world.
There are many users that don't want to pay for this app so they use the free version of it. Although the free version has its boundaries it works well for creating FNF music and songs.
All you have to do to get the free version of the FL Studio software is go to the program's official website. Begin the download of the FL Studio trial version and proceed with the installation. However, ensure that your PC can meet the minimum system requirements.
FL Studio is suitable for beginners because it is a user-friendly digital audio workstation that aids in the creation of music. It's also simple to learn! If you want to give it a shot, you can get a free trial version before purchasing an edition.
Students can get the FL Studio Trial version for free at http://demo.flstudio.com and install it on their computers. Individual educational licenses may also be obtained by students from authorized FL Studio resellers.
Audacity is another app that can be used to create music and song for your FNF mods. This app is also available for Windows, Mac, and Android. This is a bit hard to use than FL Studio but it helps you edit better with the free version.
Audacity is a powerful, free, open-source audio editor that has been available for years. It works smoothly with up to 32-bit/384kHz audio and includes built-in dithering. The programme allows you to easily import, mix, and combine audio tracks (stereo, mono, or multitracked recording) and render the output as a single file.
---
How to make FNF songs
Skeletal Badger's FNF song engine Editor is a Tynker-based project. In minutes, you can learn to code and create your own app or game.
You can create FNF music using free DAWs (music creation software) such as LMMS, SoundBridge, Waveform Free, and Cakewalk by Bandlab (Cakewalk is Windows only, though). I should know because I've been making music for a long time using free DAWs.
Once you have got your track, you need to upload and debug. After this process, you will be able to add the songs and make your own track in Friday Night Funkin.
That's all for today's article on How to make FNF music. Do check out all the sections and let us know how this guide was helpful for you while playing the game. Till then, stay safe and follow us for more upcoming gaming coverage.
Follow us on Twitter & like our Facebook page for more post-updates
---
Check out more Roblox Games –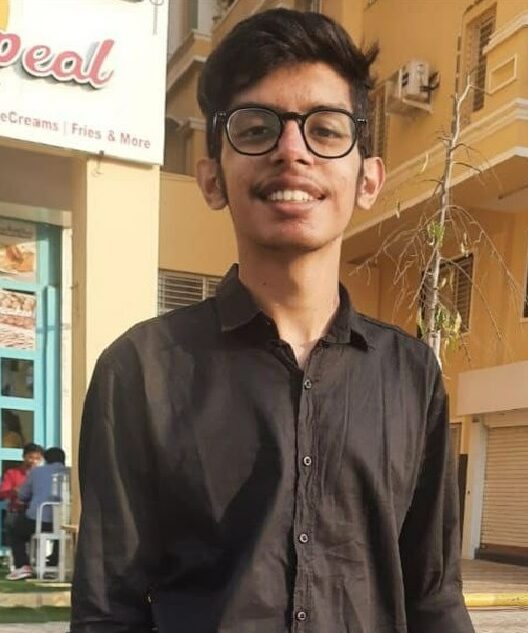 Jatin is an aspiring dentist with a keen interest in video games who likes to spend his time playing an array of different games. Other than that, he is a die-hard basketball fan who often embraces R&B music.