Last updated on July 21st, 2022 at 10:04 am
Tic Tac Toe is one of the most ancient and traditional games that we have all played at some time in our lives. During this pandemic, online platforms have become very popular as every one of us has free time. Tic Tac Toe has long been a fun way for everyone to play from wherever they are. You can play these games from anywhere and it is more of our habit to do stuff online.
Nowadays, people prefer to play online games with their friends more than playing in real life. Online gaming platforms are present everywhere that can help you enjoy many games and spend some quality time with your friends.
Now, if you wish to enjoy tic tac toe with your friends, then there are a lot of platforms. These platforms will help you connect with your friends and enjoy yourself with them. These are a great time pass to do when you have some free time available.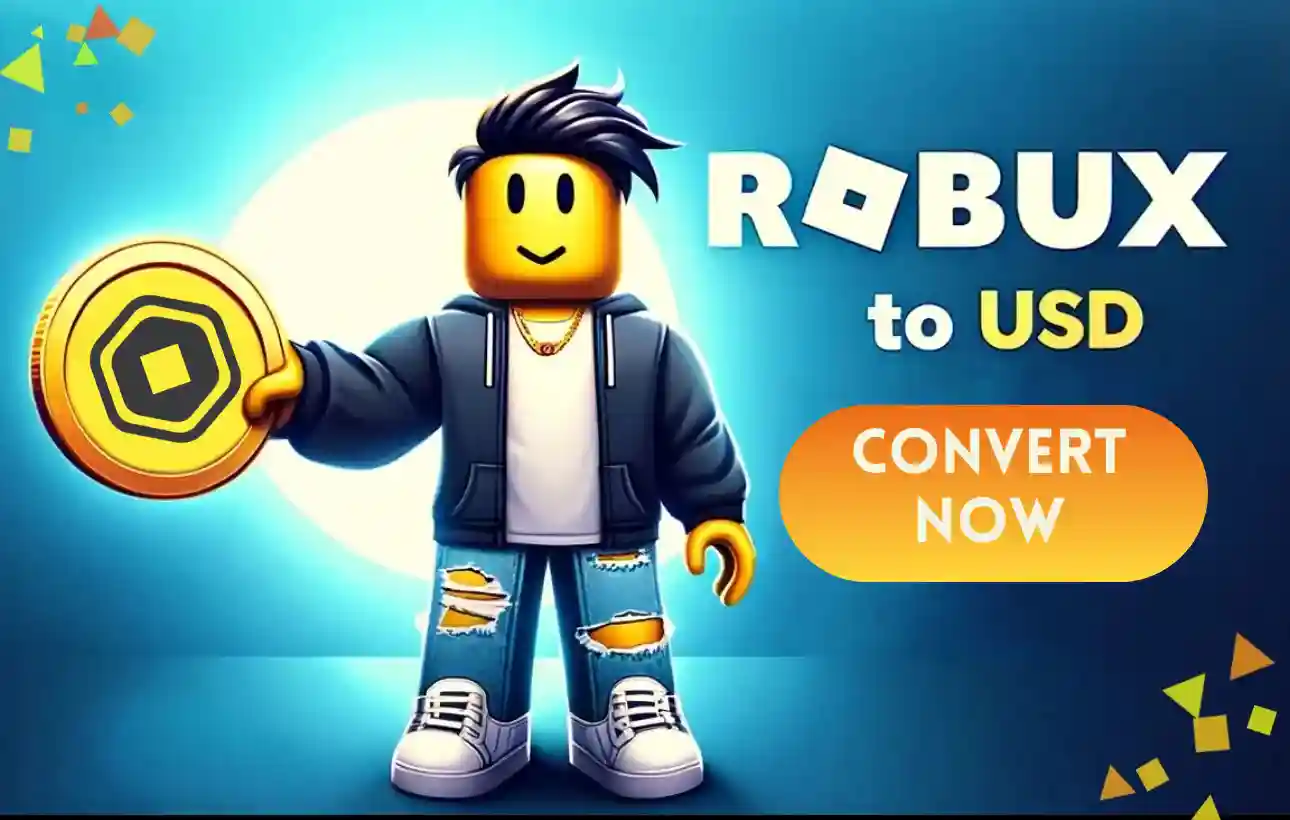 There are a lot of platforms to play online Tic Tac Toe with your friends. You may seek difficulty in finding a perfect online platform to play. But don't worry, we have compiled a list of the Top 10 Best platforms to play Tic Tac Toe Online with Friends. So, without any further ado, let's get started.
---
Top 10 Best platforms to play Tic Tac Toe Online with Friends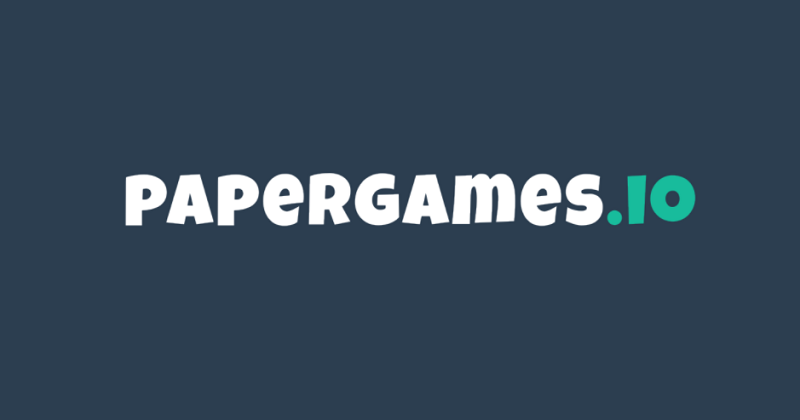 Ratings – 4.5/5
Papergames.io is an online gaming platform that helps you play Tic Tac Toe, Battleship, Connect 4, and Gomoku. This has been the best gaming platform in recent times and has been providing a great service to everyone. Tic Tac Toe has been very popular on this platform and daily many users play this game at Papergames.io
Tic Tac Toe online games (also known as Noughts and crosses, Xs and Os, XOX Game, and 3 in a Row) is a popular children's pencil and paper board game that is also loved by many adults. This three-row-by-three-row board game may appear simple at first glance, but Tic Tac Toe requires some analytical thinking and speed.
The game is a lot of fun for players of all ages, and it also gives you good mental exercise. To earn points and improve your rating, you may play Tic Tac Toe online with other players or challenge Paper Man, a robot.
Papergames.io has two different modes of this game. There is a two-player game mode and the other one is Tournament & players mode. Both games are similar but have few changes.
You can play a two-person game online with another participant, such as a buddy. You may make a private board where you can play as many games as you like.
Both tournament and player modes are available. With a leader board, you may establish a private tournament and challenge all of your friends. This is a one-of-a-kind feature for gaming. You can have as many participants and as many boards as you like in the event.
There is an automated matchmaking mechanism that matches you with an online player. When a player wins a game, he or she receives +15 points, +4 points if the game is a tie, and +2 points if the game is a tie. A player that loses a game does not receive any points.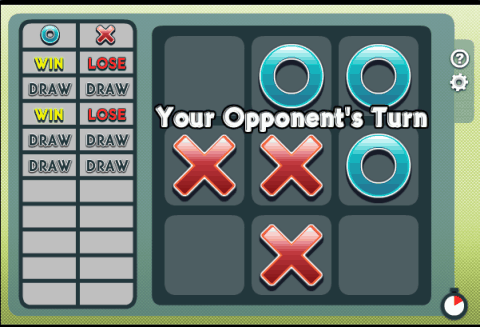 Ratings – 4/5
Novel Games is the second website where you may play tic tac toe online with your buddies. To play the game against your friends, you must first register on our website. The game consists of 11 rounds, with the person who wins the most rounds being declared the winner.
On the left, you can see the outcomes of each previous round, while on the right, you can see the current game board. Each player has a set amount of time to complete their move. If he fails to do so, the game is finished, and the person who has won the most rounds at the moment is declared the winner.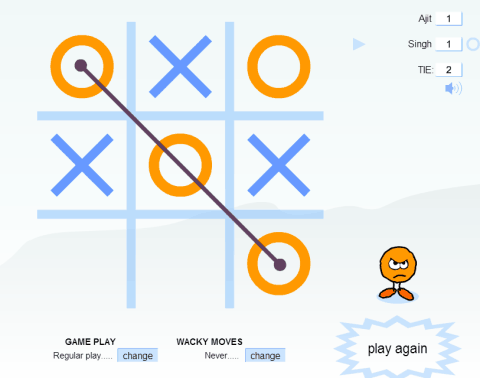 Ratings – 4/5
AGame is the third website where you may play Tic Tac Toe online with your pals. The game does not require you to register in order to play it. It includes two modes: one for one player and another for two players. Apart from the regular tic tac toe game, it features a one-of-a-kind game in which the player who gets the set of symbols he chooses loses the game.
Wacky Moves, a new feature in the game, is also included. If you activate this option, the game will modify the symbol you entered at random during the game. It indicates that if you choose 0s as your sign, it will change to X at some point in the future. You may choose the rate at which the symbols change in the game.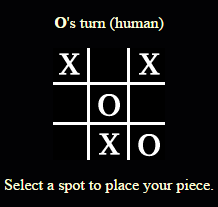 Ratings – 3.5/5
Tic Tac Web is Bills Games' fourth platform for playing the Tic Tac Toe game. Computer to Human, Computer to Computer, and Human to Human are the three modes available. It's a simple version of tic tac toe with the emphasis solely on the game. There's a simple tic tac toe board with no more possibilities to explore, as you can see. Simply play the game and attempt to win.
You have the option of replaying the game or simply quitting it at the conclusion.
---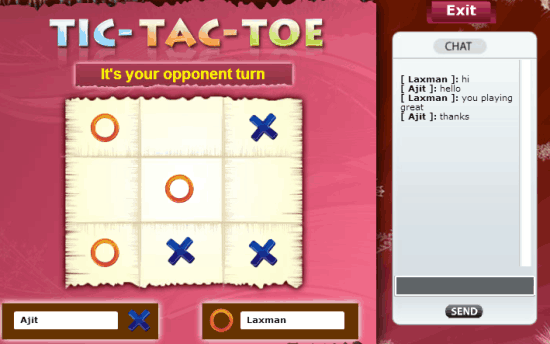 Ratings – 4/5
Online Real Games is the next website where you may play tic tac toe online with your buddies. To play this game, you must first choose a user name before selecting a lobby. A lobby is a collection of several tic tac toe games that are currently played. If you want to play with your friends, make sure they join the same lobby as you.
The game is played in the same way as classic tic tac toe, but with the addition of in-game conversation. You may talk with your pals while playing the game.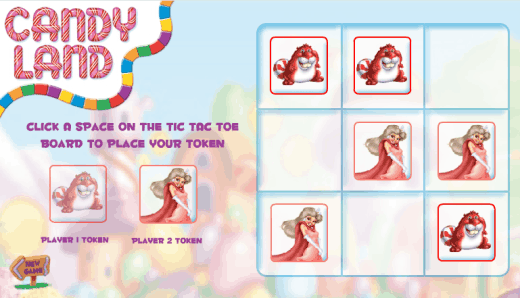 Ratings – 4/5
Mama Gingertree's Tic Tac Toe is the next game on the list. In terms of the symbols that you will use to play this game, it differs from all of the previous tic tac toe games. Instead of typical 0s and Xs, Mama Gingertree characters are available to pick from. There are a total of 9 different characters from which to pick. After you've picked your characters, you may play the game using the standard tic tac toe rules.
---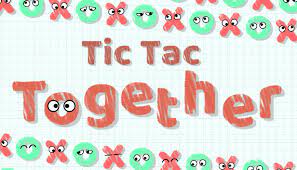 Ratings – 4/5
Tic Tac Together is a team-based version of the classic game of tic tac toe. Every round, all moves are simultaneously placed on the board. If Xs and Os are put in the same spot, the teams must fight it out on a smaller "inner board." As more inner boards are built and the number of possible actions expands, the game gradually spirals out of control.
A simple online interface allows up to twelve participants to join the game via their phone or computer, with no downloads necessary.
Every round, all moves are simultaneously placed on the board. If Xs and Os are put in the same spot, teams must compete on a smaller board to claim the space. The game is paid for and is currently on sale on Steam.
---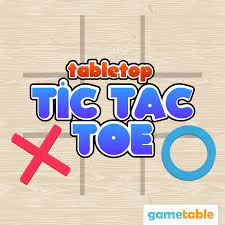 Ratings – 3.5/5
Tabletop Tic Tac Toe is the next platform on our list. Tic-tac-toe is a game in which two players, X and O, alternate marking spots on a 3×3-square grid. The game is won by the person who can line up three of their markings in a horizontal, vertical, or diagonal row.
Choose between playing against the machine or a buddy. To make your mark, press a square. To win, make three horizontally, vertically, or diagonally in a row. Is the computer game too simple? Select a more difficult setting to increase the difficulty. Artificial intelligence (AI) experts will play a flawless game.
Make every effort to tie for as long as possible. Sound effects may be turned off using the top-right in-game options menu (the gear icon). While playing, click the top left menu to reset your points for an opponent.
Ratings – 3/5
Because there is no apparent technique to playing Ultimate tic-tac-toe, it is substantially more difficult than most other varieties of tic-tac-toe. This is due to the game's intricate branching system. Even though each move must be played on a local board, which is identical to a standard tic-tac-toe board, each move must consider the global board in numerous ways.
While tic-tac-toe is simple to solve[6] and can be completed in under a minute using depth-first search, ultimate tic-tac-toe cannot be solved using brute force. To play this game, more innovative computer implementations are required.
---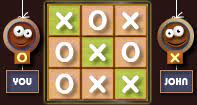 Ratings – 3.5/5
When you join Tic Tac Toe Multiplayer, you have the choice of playing with classmates (if you have a login), friends (if you input a room code), or anybody on the internet (if you click on your selection). If you wish to play with your classmates, you must first check-in as a student using the code provided by your teacher.
You will be allowed to play multiplayer games in your teacher's classroom as a result of this. Always double-check with your teacher to make sure you have the right login credentials. If your buddy can provide you with a room code, you can play with them, or you can generate a room code and give it to your friend.
---
Final Words
With that, we conclude our list of Top 10 Best platforms to play Tic Tac Toe Online with Friends. These games are ranked based on the variety and different structures of the game. Hope you will be now able to find your perfect online Tic Tac Toe game. We have tried to list all the currently popular platforms and apps to provide you with the best experience.
So, that's it for today's article on Top 10 Best platforms to play Tic Tac Toe Online with Friends. Till next time, stay safe and follow us for more upcoming gaming news and articles.
Also, check out: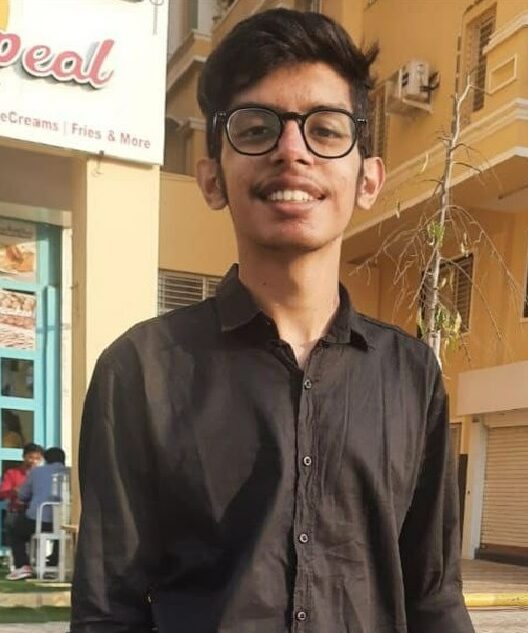 An experienced gaming content writer who emphasizes on offering the most recent information and how-to tutorials for the trending titles. Being a Hardcore gamer himself, he likes to try an array of games and likes to spend his time exploring them. He likes to unwind by listening to R&B music when he's not writing about gaming stuff.