You can use your phone to control the Switch. You can play the Playstation 4 and 5 on your phone from anywhere. What about the Xbox One and Xbox Series X/S, on the other hand?
This was formerly unavailable to Xbox gamers. However, you can now play Xbox games on your mobile device from anywhere. In reality, you can now play Xbox games on your phone using two separate methods: the Xbox app or Microsoft xCloud.
You may be able to play all of your favorite Xbox games on the move as a result of this. There's no need to bring your console. You may now play games on your phone at Grandma's house, at work over lunch, and possibly even in the automobile (although preferably not while driving).
Mobile gaming is fantastic, but it still pales in comparison to the visuals and action found in console games.
Wouldn't it be fantastic if you could play all of your Xbox One and Xbox Series X games on your phone without having to bring the console around with you? You can now, owing to the wonders of streaming.
It's not easy to figure out how to play Xbox games on your phone because it's not the clearest approach. You'll need to set up your console, download certain programmes, and even connect a controller. But don't worry: we've gathered everything you need in one spot.
So buckle up and let's get started studying the fundamentals of console game broadcasting.
Here is our guide on How to play Xbox games on phone without console. So, let's get started.
---
How to play Xbox games on Android?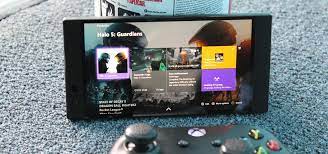 Short Answer: Use any compatible PC, Android, or iOS device to play games that are loaded on your Xbox system, including Xbox Game Pass titles. Currently, backward-compatible Xbox 360 or Original Xbox games are not available on Android or iOS.
You can use the Xbox software to connect your phone to your console from anywhere. This allows you to play all of the games you've downloaded onto your Xbox from afar.
You can also use the app to monitor console space and even uninstall games from your Xbox. You may also download and share images and gameplay videos.
To get started, you'll need:
An Xbox One or Xbox Series X/S is required.
A mobile phone (iOS or Android)
The Xbox application
a wireless controller
A decent internet connection is essential.

STEP 1: Make sure you have a compatible device
To download and play the app, you'll need iOS 13 or Android 6.0. A download speed of at least 7 Mbps is required (ideally 10 Mbps). Unfortunately, the software does not allow you to play games from the Xbox 360 or the original Xbox.
STEP 2: Setup Remote play features
Turn on your Xbox to begin setting it up for mobile remote play. On your controller, press the Xbox button. Then choose Profile and System > Settings > Devices and Connections > Remote Features from the drop-down menu. Scroll down to Power Mode and select Instant-On from there.
STEP 3: Setup phone and controller
Remote play is now enabled on your Xbox. Now is the time to set up your phone and controller. Start by pairing the controller with your phone's Bluetooth settings (this varies by iOS and Android).
STEP 4: Sign in through the Microsoft account
Then, after downloading and using the Xbox app, sign in with your Microsoft account. Select My Library > Consoles once you've logged in.
STEP 5: Start the remote play
In the settings, you should be able to find your console. On this device, tap Remote Play. You're now ready to use your mobile device to play Xbox.
Microsoft xCloud allows you to play Xbox games on your phone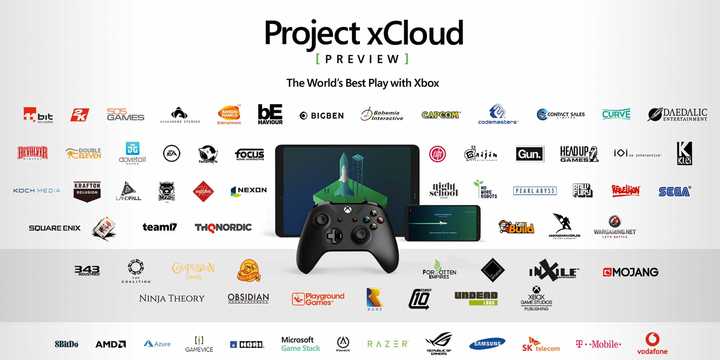 Instead of connecting to your console, Microsoft xCloud allows you to play games via the cloud. In fact, to play games on Microsoft xCloud, you don't even need an Xbox console. However, you will require a Game Pass Ultimate membership.
Microsoft xCloud is currently in beta, so expect some issues compared to playing through the Xbox app.
The fact that Microsoft xCloud is exclusively available for Android phone users is a major disadvantage – you won't be able to play games on it if you have an iPhone or iPad (because to Microsoft and Apple's rivalry, this doesn't appear to be an option anytime soon).
To play games via Microsoft xCloud, you'll need the following items.
A smartphone that runs on Android
A membership to Game Pass Ultimate
Game Pass is a subscription service for video games.
a wireless controller
A decent internet connection is essential.
Android users must be on version 6.0 or above. When using the cloud, a 10 Mbps internet connection is suggested.
Begin by purchasing Xbox Game Pass Ultimate (now $14.99 per month, which may seem a little pricey to some, but it includes Xbox Live, EA Play, and xCloud). You may sign up for this on your phone or online. Then, on your phone, download the Game Pass app.
Connect your controller by going to your phone's Bluetooth settings. The process should look something like this: settings > connected devices > pair a new device on an Android device.
Press and hold the Pair button on the controller, then press Pair on your phone. You should be able to connect your controller.
After that, launch the Game Pass app. After signing into your Xbox Game Pass Ultimate account, you'll be able to explore the app. To go to xCloud, go to the Cloud tab. You will discover a variety of games to pick from, all of which may be started remotely.
xCloud's game selection is currently restricted, but this will undoubtedly change in the following months. There are still plenty of games to pick from right now, but your more esoteric games will be missing.
Access to original Xbox and Xbox 360 games like Halo, Gears of War, and Forza, as well as online games like Elder Scrolls Online, Fallout 76, Doom Eternal, and the Wasteland series, is a plus over the Xbox app. This will undoubtedly appeal to older Xbox users as well as those who enjoy online-only games.
Controller Pairing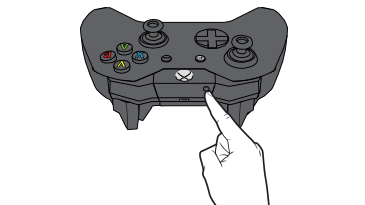 To begin, you must first link the controller with your phone. We'll show you how to use an official Xbox controller to play Xbox games on your phone, but the process is identical for other Bluetooth controllers.
Obviously, your phone's Bluetooth connection must be turned on. Then go to the settings menu and look for the Connected Devices or Device Connectivity option (depends on phone manufacturer). On your Xbox controller, press and hold the pairing button.
Until the Xbox logo starts blinking, it's the tiny button next to the left bumper. Then touch "Pair a new device" or the controller's name in the list of found devices on your phone.
Important Points to Keep in Mind When Streaming Games
Now that you've figured out how to play Xbox games on your phone, there are a few things to bear in mind before diving into the massive Game Pass library.
To begin with, cloud streaming is still not available globally. Microsoft has yet to offer upstreaming to a wider audience, unlike consoles and even Game Pass.
Check the list of presently supported countries to see if cloud streaming is accessible in your area or in the nation you're visiting. If the service isn't available where you reside, you may need to invest in a strong VPN for your phone.
It should go without saying, but streaming Xbox games on your phone will quickly deplete your monthly mobile plan. The stream, unlike Netflix, receives and distributes data (your inputs and game footage) at a fast refresh rate.
Finally, according to Microsoft, the platform is still in beta. There are still problems that have yet to be hammered out, so you may experience stuttering, lose your connection, or the app may even crash.
Because Microsoft is always upgrading the app, all of the issues we encountered may be resolved by the time you read this. In any case, it's a terrific method to play Xbox games from a distance, especially because you don't require any specific gaming equipment.
---
Can you play Xbox games on phone without console?
No, you can't play Xbox games on a smartphone without a console.
A Bluetooth controller, a valid Xbox Game Pass Ultimate membership, and the official Game Pass app are all required. Connect your phone to the controller, open the app, and sign in using the Microsoft account you used to activate the Ultimate subscription.
Then, from the main menu, select Cloud, and you'll be able to play games directly from the app. It's all done through cloud streaming, which eliminates the need for a console and eliminates the need to download the games themselves.
That's it with our today's article on How to play Xbox games on phone without console. Do try all the sections and tell us your favorite. Till then, stay safe and follow us for more upcoming coverage.
Follow us on Twitter & like our Facebook page for more post-updates.
---
Check out more –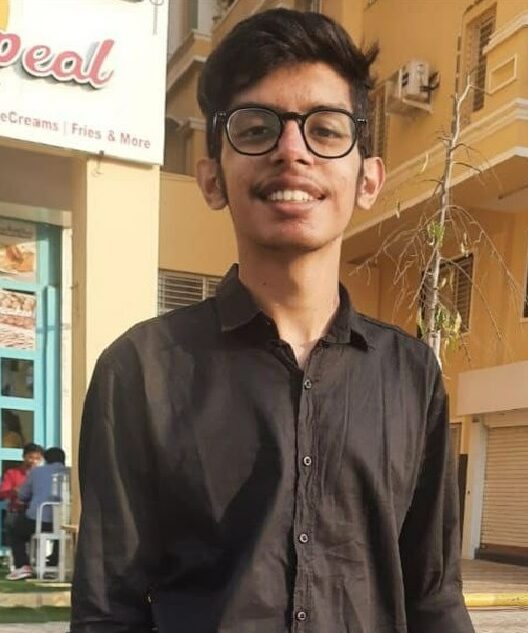 Jatin is an aspiring dentist with a keen interest in video games who likes to spend his time playing an array of different games. Other than that, he is a die-hard basketball fan who often embraces R&B music.