Last updated on January 2nd, 2023 at 05:33 pm
Every player is aware that certain video games, although providing a great deal of amusement over the course of many hours, may be very challenging and highly frustrating to play.
The surge of adrenaline is unquestionably thrilling, and anxiety and frustration have been shown to dramatically boost both the fun and the difficulty of gaming.
On the other hand, there are moments when you want nothing more than to feel tranquil rather than thrilled.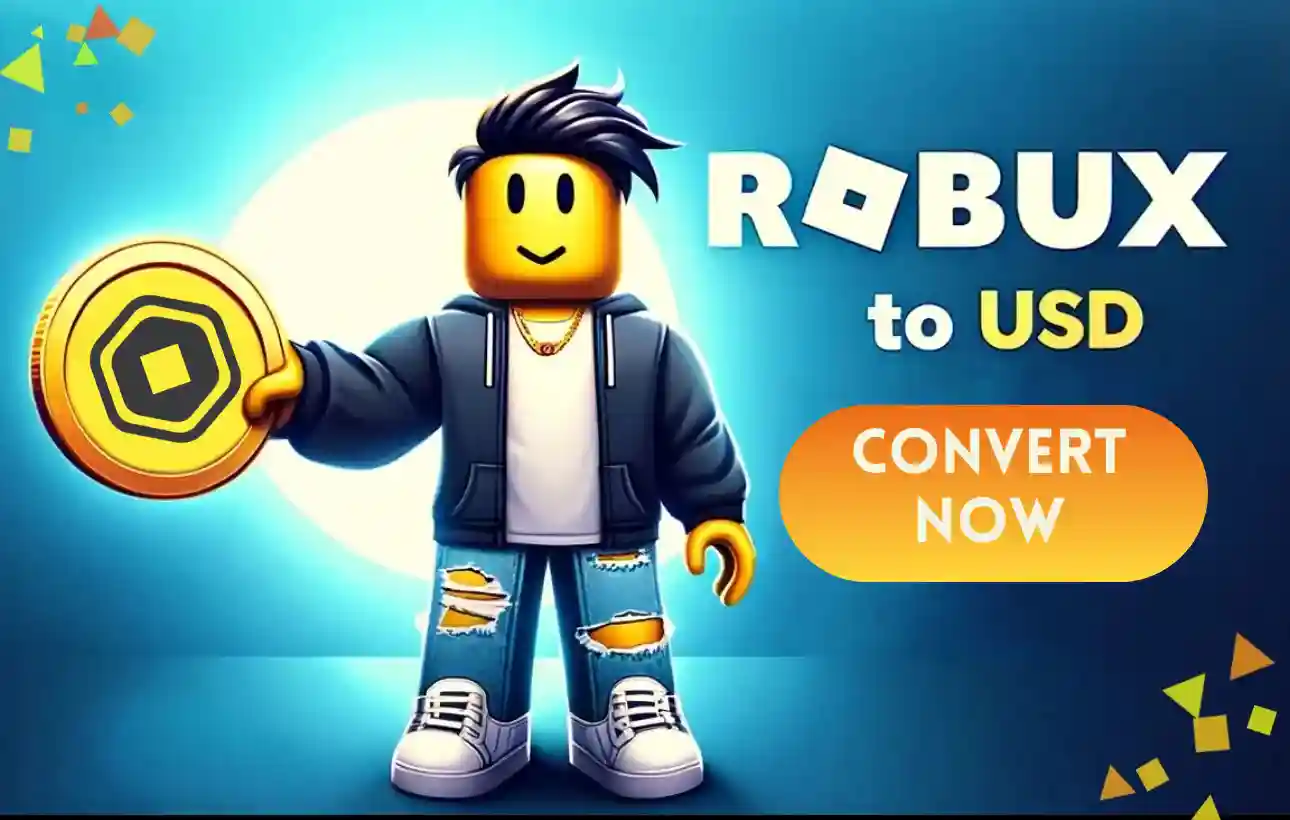 There is a wide selection of gaming options that are available that are great for unwinding because of the relaxing music and artwork, the amusing tales, and the laid-back action.
The Nintendo Switch is an excellent choice for stealthy, one-on-one gaming, and its portability makes it an excellent choice for gaming while relaxing on the couch or in bed.
The most relaxing and comforting Switch games are an excellent antidote to tense video games like Elden Ring, and the Nintendo Switch is the ideal platform for enjoying these kinds of games. These games are all about unwinding, doing things at a more leisurely pace, and sitting back and taking it easy.
14 Relaxing Nintendo switch games
Take a look at some of the best options available for a new game for Nintendo Switch that has soothing gameplay below:
14. Animal Crossing: New Horizons
We can't talk about relaxing games on the Switch without also talking about the series that most likely started it all.
Animal Crossing: New Horizons is the fifth installment in Nintendo's life-simulation series, and it has everything that fans have wanted since the first game was released in 2001. This makes it the perfect game for anybody who has been playing the series from the beginning.
You take on the role of a human person who has relocated to a town located on a tropical island in the world of New Horizon. This settlement is populated by friendly anthropomorphic animals.
You unwind by going fishing, searching for fossils, collecting insects, and mingling with the locals here in this tranquil setting.
The fact that Animal Crossing: New Horizons is a game that is suitable for play by individuals of all ages and is thus suitable for the whole family makes it one of the game's most appealing features.
---
13. The Legend of Zelda: Breath of the Wild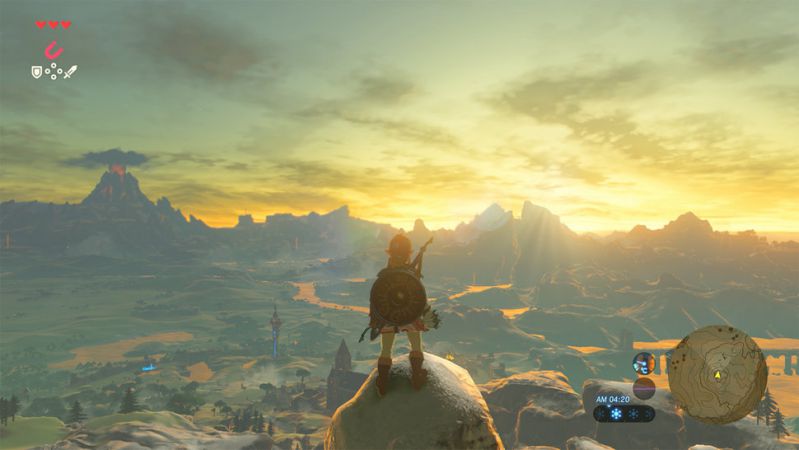 In this action-adventure game, there are going to be some rather dramatic moments that include warfare. However, the game also gives you the opportunity to explore the kingdom of Hyrule, with its expansive landscapes and blue skies, and to participate in puzzle-solving activities that require reflective thought, which contribute to the game's overall calm atmosphere.
The Zelda landscape can be navigated with relative ease because of the game's well-crafted difficulty, which also makes the game's enormous open world a joy to discover.
---
12. Kirby and the Forgotten Land
The most recent game that has piqued our curiosity from Nintendo is called Kirby and the Forgotten Land, and it is exclusive to the Nintendo Switch.
Is it easy to sit there? Yes, just take a look at the visual style; there is an abundance of endearing characters in vibrant colors, and the thrill of Kirby's exploration of this enchanted land is enjoyable.
When you have to fight against other species, things could get a bit out of control, but when those fights consist of you eating them and then hurling them back out in a comical way, it's hard to call it stressful.
---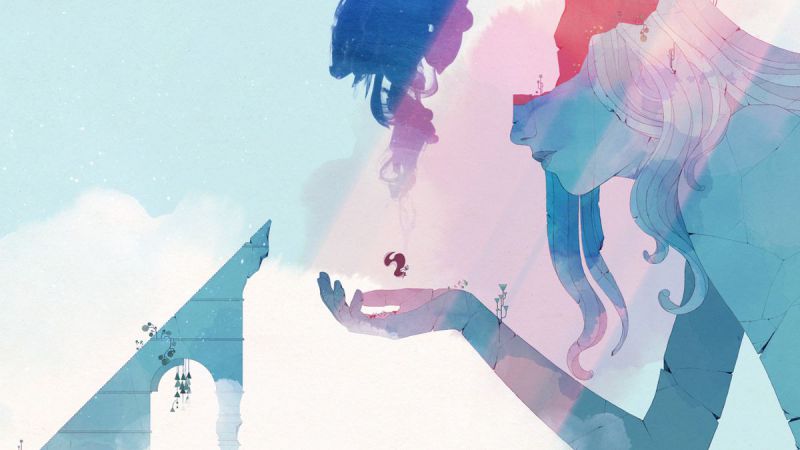 The gameplay and aesthetics of the game, which are reminiscent of watercolors, will really make you lose your breath.
You play the role of Gris, a young girl who is going through a difficult time in her life, and as you go through the surreal and dreamlike environments of the video game, you must investigate her feelings.
It is a platform game in which the player must solve puzzles, obtain new abilities as they explore other regions, and see the progression of Gris's emotions.
---
10. Life is Strange: True Colors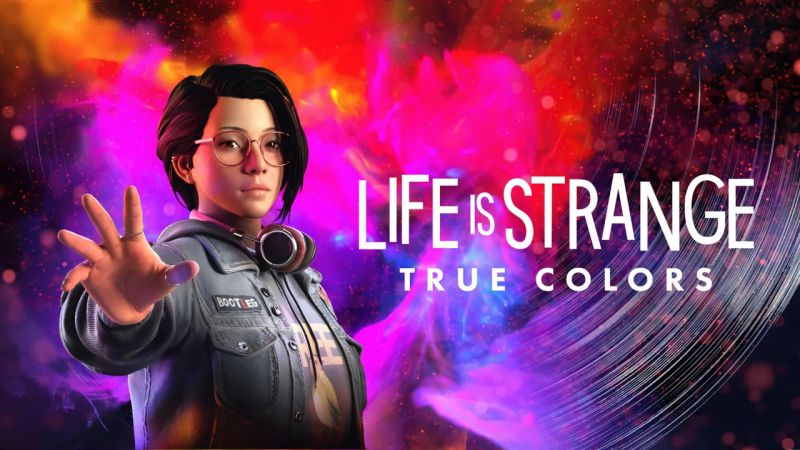 Life is Strange: True Colors is the second chapter in Deck Nine Games' ingenious narrative series, and the game's moving storyline ensures that it will be a pleasant experience for players to have while curled up with their Switch console.
You take on the role of Alex Chen, a young woman who has the enigmatic ability to absorb and exert control over the powerful emotions of other people. This ability enables her to see the hues of people's feelings and gives you the power to influence the behavior of others.
After her brother was allegedly killed in an accident, Alex Chen begins her investigation into the matter. What could have been a cheesy Scooby-Doo adventure but turns out to be a profound and moving look at the bonds of friendship and the mysteries of a tiny community.
---
This game is perfect for you if you've ever been curious about what it would be like to work as a Pokémon photographer. In the new Pokémon Snap game, you will travel around the Lental Region in search of Pokémon to snap.
When playing previous Pokémon games, new Pokémon are added to your Pokédex when you catch them. When playing this game, however, new Pokémon are added to your Pokédex when you snap screenshots of them.
As was the case in previous Pokémon games, players have the opportunity to find a wide variety of Pokémon in a variety of settings and environments. Some Pokémon can only be found at specific times of the day.
---
8. Yonder: The Cloud Catcher Chronicles
You will be able to go all over the globe and experience a variety of climates and environments thanks to this game. You may create and trade things, master a variety of skills such as carpentry and culinary arts, and develop land in a number of different locations.
It's an adventure game, so much of the gameplay consists of just roaming about and taking in the virtual surroundings, along with taking in all of the game's gorgeous music and graphics.
---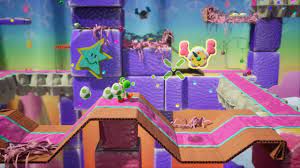 You will find yourself in a 2.5-dimensional world in Yoshi's Handmade World. Since this is a handmade world, everything in this world is constructed of soft, fluffy materials.
The world made of soft felt and wool is a wonderful place to play, and what's even better is that you may bring a friend along to see the strange sights with you.
Despite the fact that this is a platform game, which is a subgenre of video games notorious for being challenging and stressful on the player's nerves, Yoshi's Crafted World is a well-balanced and easy-to-play game that puts an emphasis on fun rather than tough platforming.
It is also easier with a companion, particularly if you find a friend who is willing to perform all of the hard work.
---
If you adore decorating and arranging interior spaces, this is the perfect game for you to play. Throughout the course of the game, you will accumulate, maintain, and spruce up several residences in order to maximize your earnings.
That suggests that one of the most challenging components of this game is determining the cost of the many remodeling treatments you may do.
As you work to renovate run-down homes into something spotless and attractive, the game rewards you with the sense of accomplishment that comes from watching your hard work pay off.
---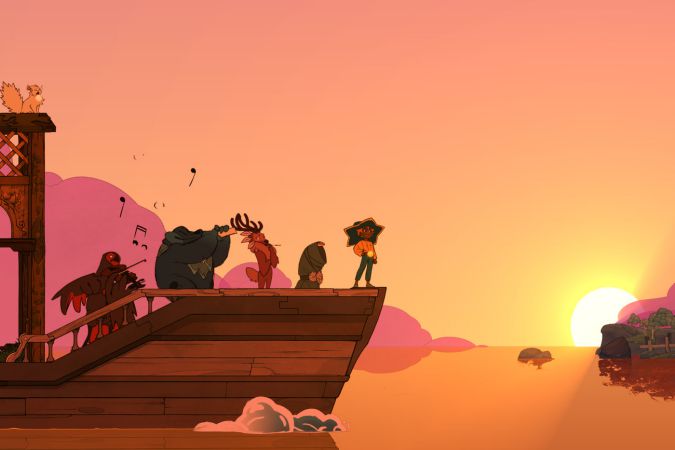 In the video game Spiritfarer, you take on the role of a ferryman who is entrusted with transporting spirits to the afterlife. It is a life simulation game in which you will be responsible for activities like farming, cooking, and building your own spacecraft.
There is also an option for two players, in case you wish to unwind with a friend at the same time.
---
You are going to play the part of a Spirit Scout who is going to be camping on an eerie island in this game. You will discover the mysteries of the island, talk to the ghosts who inhabit there, and make some crafts. The graphics is hand-drawn, which lends the game a captivating, futuristic fairytale vibe while also providing an overall sense of coziness (which is appropriate given the title).
---
3. Ori and the Blind Forest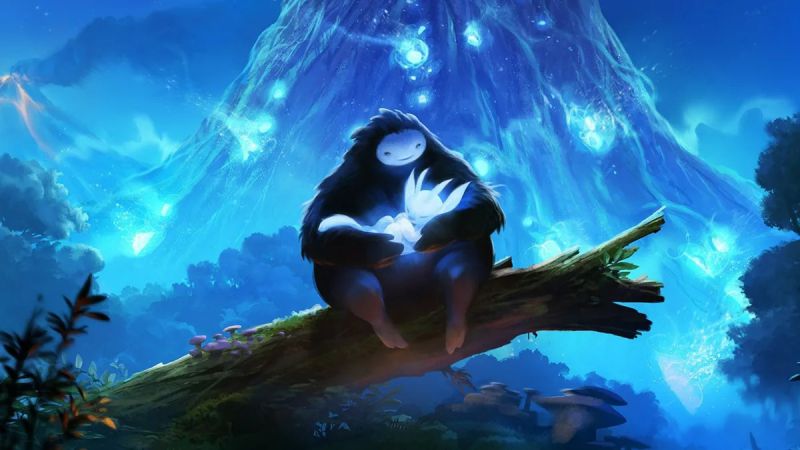 You should play this game if you like a challenging platform-adventure video game that combines challenging gameplay with calming magnificent art (which, by the way, is hand-painted), animation, and music. This is the game for you. The story follows Ori as the spirit engages in combat with antagonists and travels to uncharted territories in an effort to save Nibel's dwindling woods.
---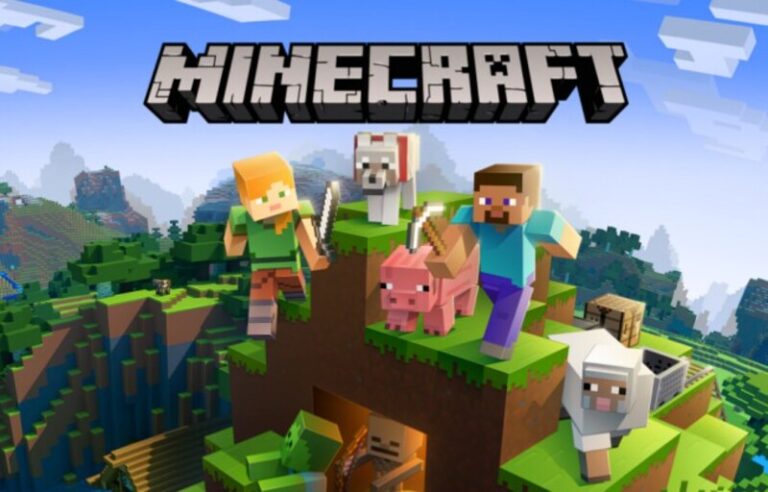 Even while Minecraft is renowned for its terrifying monsters and intense gameplay focused on survival, the game also has a "calm" game option. When you play Minecraft in this mode, there will be no enemies that spawn, giving you the opportunity to develop and craft without interference.
Because there are no time limits or storylines to drive you forward, you are free to settle into the relaxing block-building rhythms of Minecraft.
Cave diving is a fairly relaxing activity, which makes sense considering that there aren't any potential threats lurking around every corner in the blocky terrain you're exploring.
The community of Minecraft is also fairly active, so whether you're searching for ideas for cottage-core houses or creative fairytale constructions, the community has you covered. If you're playing Minecraft on a computer, you can download the game here.
---
1. Disney Classic Games Collection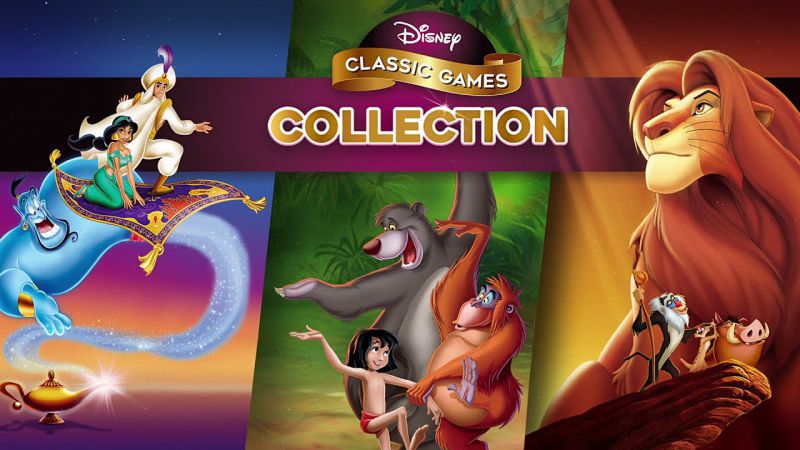 These games are wonderful representations of the platform games that were quite popular in the decade of the 1990s. They also succeed in recreating the ambiance of the Disney animation of the time period, which they do by including some wonderful little touches that recall significant scenes from the movie.
The collection comes with a superb rewind function that lets you turn back time and try again if you misjudge a jump. It also has a music shuffle player that enables you to listen to renowned tracks anytime you want to listen to them.
---
Also Read:
Abhigyan identifies himself as a tech geek, gaming cognoscenti, and also a connoisseur of music. Unidentified and mysterious phenomena never fail to gather his undivided attention. When not reading about bizarre and perplexing entities across the Universe, he can often be found cheering for his favorite teams in Football.