Last updated on February 24th, 2023 at 01:32 pm
Everyone above the age of 13 who has successfully completed their age verification process can now use Roblox's spatial voice chat. In February 2021, it was first conceived and developed as a beta.
To utilize voice chat, all users must be at least 13 years old. Users must also prove their age by providing a photo ID to a Roblox portal. All voice chat functions will most likely be deactivated and limited from users' accounts if they do not match any of these standards. Well, if you are below 13 years age limit and still want to use the Roblox chat feature, check some workarounds here.
You should see the phrase Enable voice chat and a little button under the title Beta Features. When you click this button, it will transform from grey to green, indicating that voice chat is enabled.
There doesn't appear to be a method to switch on or off voice chat from an Xbox at the time, so you'll need to use the Roblox app or website to do so.
As of currently, no formal comment has been made about what may and cannot be spoken using voice chat. Swearing is now unpunished or censored by Roblox; however, once the flaws in the system are ironed out, this will most likely change.
Here is our list of the Top 21 Roblox games with voice chat. So, let's get started.
---
Top 21 Roblox games with voice chat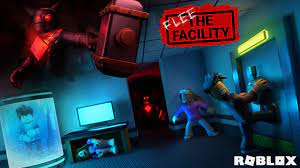 MrWindy's survival game, Flee the Facility, is inspired by the well-known title 'Dead by Deadlight.' The survivors must flee the facility before the beast, who grabs and freezes the survivors, catches them.
To get out, survivors must accomplish a series of activities, such as hacking the computer to unlock doors.
---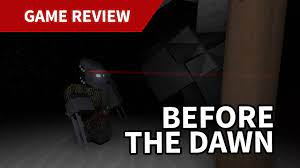 Before the Dawn Redux, created by Before the Dawn Official, is an exciting new game. The purpose might be to fix a truck in order to leave or a generator in order to offer light, depending on the scope. There are a lot of hazards all over the charts, and in my eagerness to get through them, you could die a lot.
There are several obstacles that will attempt to end your game, and you must overcome each one in order to live. This is a must-play game that you will undoubtedly like.
---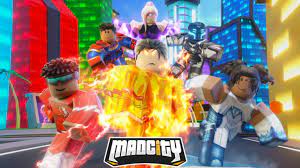 Mad City is one of the top games released in 2021, comparable to Jailbreak. It is considered to be the finest follow-up to the JailBreak game. The game's idea is the same, but the gameplay and plot are improved.
If you want to play a Roblox game, you should certainly check out this one. Overall, it's a lot like Jailbreak, but with a lot more to look forward to.
---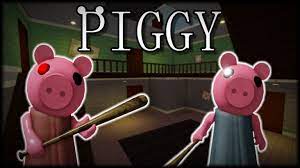 Piggy is a survival horror game produced by MiniToon.
You can play as either a piggy or a survivor in this game. The survivor's primary goal is to flee the game without being eliminated by piggy, whilst piggy's primary goal is to eliminate all players on the map and prevent them from escaping. The game is quite popular, and the alternatives are also present.
---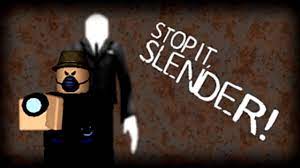 Put a stop to it. Slender is one of the most terrifying Roblox games ever created. A Slenderman is chosen at random from among all the players. The other players must locate eight pages of journals strewn throughout the map.
They must locate it before Slenderman apprehends them. The game is enjoyable, and the level ideas are intriguing. The game is terrifying, and you will undoubtedly have a fantastic horror experience with it.
---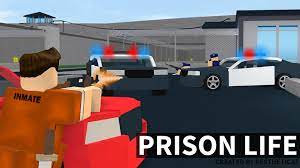 Prison Life is a fun game to play that is similar to Jailbreak. This game was incredibly popular before Jailbreak since it is based on a similar principle. You may also suggest that Jailbreak is a rip-off of the jail life concept.
But it doesn't matter since Jailbreak becomes a terrific game with this premise, and while there are some differences between Jailbreak and Prison Life, you can still feel the Prison Life as it's still a fun game to play.
---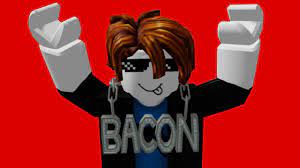 Bakon is another popular game on our list, developed by Pink Beard Games. The game's gameplay is really fluid, and the whole user experience is quite smooth. The plot doesn't make sense, which is another drawback of this game, however, the devs have been working on it in recent chapters.
The game contains incredibly intriguing maps that are similar to flashbacks in which you travel back in time and relive those memories. Overall, the game is a lot of fun and is becoming better every day; you should absolutely give it a try.
---
As the name implies, Zombie Attack is a zombie survival game. Different waves of zombie hordes will confront you and your companions. You will collect XP and unlocks weaponry by killing zombies, which will aid you in protecting yourself and your squad.
As the game's complexity rises, more zombies with various talents arrive, making the game more enjoyable to play. The game has a twist in that if you are killed by a zombie, you will resurrect as one, making it more difficult for your colleagues to survive.
---
The Wild West is a fantastic Roblox game that ranks with the Jailbreak game as one of the finest. In an RPG format, the game has a lot to offer. Although the game's appearance and gameplay are distinct, many aspects of it are identical to Jailbreak.
You get to try out a variety of weapons and get a unique perspective on the game.
---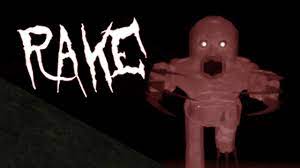 RVVZ's The Rake is an intriguing game in which you must survive till daybreak. The premise appears to be simple, but believe me when I say there is a lot more to it. Various animals appear throughout the game, all of which are eager to tear you apart.
With the passage of time, the game grows scarier, providing a genuine experience for gamers. We encourage you to give it a go.
---
11. Natural Disaster Survival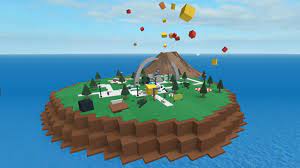 Stickmasterluke's Natural Disaster Survival is a popular Roblox game in which you spawn on one of 16 distinct island landscapes and attempt to survive one (or more) of 11 calamities.
The game was first released in March 2008, and it has since grown to become one of the most popular on the site, with 890,090,000 visitors as of September 2019.
Players are transferred to a randomly generated map and given 20 seconds to position themselves to withstand an unpredictable tragedy when a round begins (or more than one disaster at once, if someone chose to use the power machine for 100 Robux per each additional disaster).
---
12. Alone in a Dark House
Alone in a Dark House is a murder mystery game developed by iTamago. In this game, you'll take on the role of a detective tasked with solving the murder of a small child. To discover the mystery surrounding the murder, you must accomplish many objectives and riddles.
The game offers a highly realistic experience, and the mood is rather eerie. Overall, you should give it a shot.
---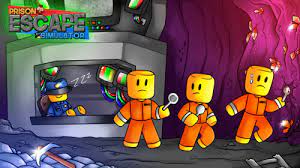 Prison Simulator is currently the finest PC game similar to Jailbreak to play. I might be mistaken, but the game is a blast to play. It's a fairly new game, and not many people have played it yet. However, you may play it with confidence, knowing that it is a fantastic game that you will like.
You play as a jail guard, and your job is to keep the prison in order. Everything is going to go wrong, therefore you will be incredibly thrilled during the game.
---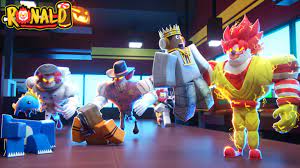 Ronald is a new game in this genre that was introduced a few weeks ago and is performing quite well. The game has a unique chaotic mood, which is mostly due to the game's extremely dramatic music. Ronald's creaking boots, and to top it off, the screen shakes when he's close by.
The game is insane, and the makers are constantly updating it to offer new goods for players to use in-game. Once the game is stable, it will soar to new heights.
---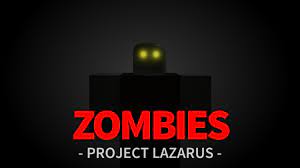 Logitech101 produced Project Lazarus: Zombies, which appears to be inspired by Call of Duty's Zombie mode. Players must escape by clearing various barriers, which they may achieve by killing zombies.
Players are attacked by many waves of zombies, which get more challenging as the game progresses. After you've cleared the wave, you'll have to unblock an obstruction.
You can get different weapons and equipment necessary to clear obstructions by eliminating a wave. After a few zombies have died, a few of them will drop power-ups that will help the gamers. The game is enjoyable to play, and if you enjoy Call of Duty games, you will enjoy this one.
---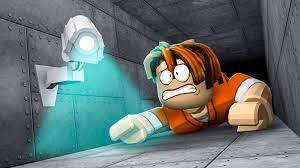 Escape Prison Obby! is a fantastic Roblox game that is currently one of the greatest games similar to Jailbreak. Many people enjoy the game because of its fun and unusual gameplay. So you've been condemned to 150 years in the world's hardest prison.
You don't imagine spending the rest of your life in jail, do you? Then, despite the fact that it isn't a jailbreak game, stand up and start arranging your escape.
---
17. Survive and kill the Killers in Area 51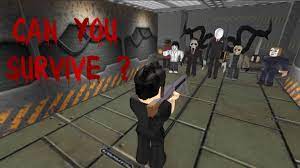 Area 51: Survive and Kill the Killers is a game with a lengthy title. Apart from that, this is another Roblox game that offers a similar experience to Jailbreak. It's a fantastic game with fantastic gameplay and a unique plot.
You attempted to uncover all of Area 51's mysteries in the game. Obviously, you'll come across some frightening material. Play the game with the purpose of discovering and escaping Area 51.
---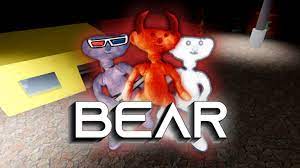 Bear Alpha is the next game on this list, and it was created by Cheedaman. Although the game is currently under alpha testing, several users have recommended it. There will be ten players in this game, one of them will be named Bear.
The remaining players must live for five minutes, but there is a catch. The Bear's running pace is somewhat faster than the survivors, providing him a little edge.
---
19. Flex Your Account Age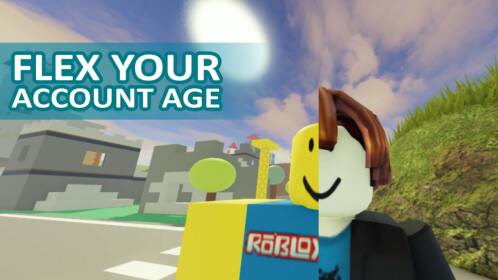 Players in the hangout Roblox game Flex Your Account Age may see each other's account ages, visits, followers, and Recent Average Prices. It was created by Rdite, Webmotion, and AtomicRoomba. Eight days after its debut, YouTuber KonekoKitten helped make the game more well-known.
On a green, stud-filled baseplate with two conveyors, players spawn. There are a variety of structures, chambers, and minigames along the sides.
---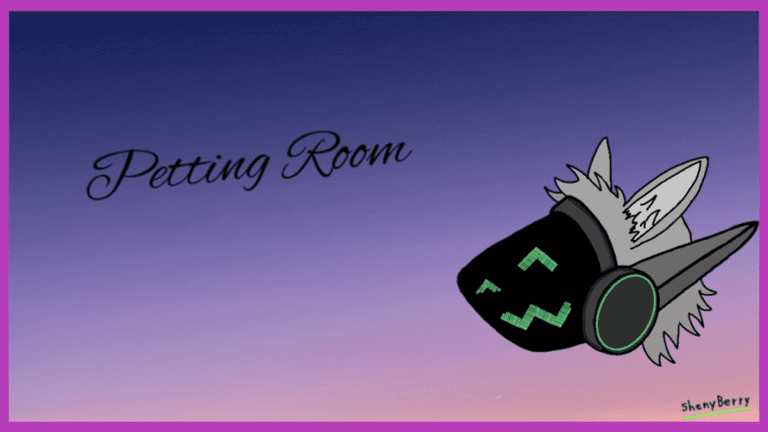 As the game opens, a green cloud is released by a garbage collector named Ponchokings who is standing atop a garbage truck. The game then starts at a pet adoption centre with playable animals there. Canela assumes that they are the new pets and presents herself, claiming to be the most genuine Cocker they have ever encountered.
---
21. Fling Things and People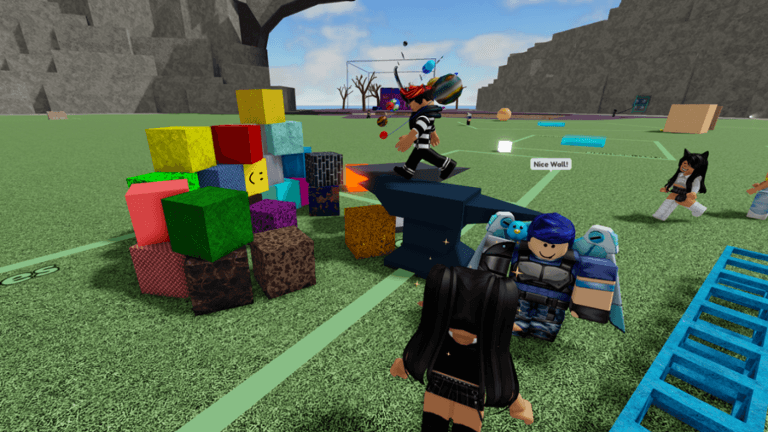 A location where players and things can be thrown or played with. There are 3 public buildings and 5 private plots that you may claim to develop on your own or with other individuals. They are a barn, a house that resembles a cabin (as shown in the Gallery), and a house that makes purple deadly fluid like a factory.
Though we wouldn't call them plots. A railway that takes you to each of the three public buildings is also available.
That's it with our today's article on the Top 21 Roblox games with voice chat. Do try all the sections and tell us your favorite. Till then, stay safe and follow us for more upcoming coverage.
Follow us on Twitter & like our Facebook page for more post-updates.
---
Check out more Roblox Games –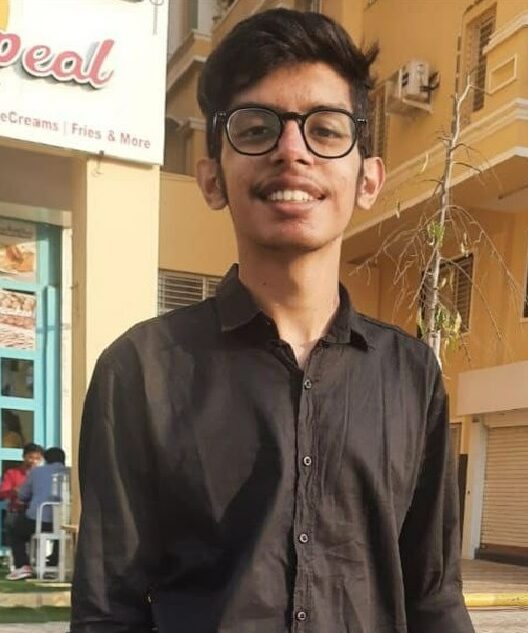 An experienced gaming content writer who emphasizes on offering the most recent information and how-to tutorials for the trending titles. Being a Hardcore gamer himself, he likes to try an array of games and likes to spend his time exploring them. He likes to unwind by listening to R&B music when he's not writing about gaming stuff.