If you consider yourselves a mobile gamer the new are pretty sure that you must have played at least one Shadow Fight title during your mobile gaming journey. We say this with certainty because every fighting-game addict must have installed Shadow Fight on their device at one point or the other.
This goes without saying that the Shadow fight series is perhaps one of the most popular and successful fighting titles across the mobile gaming platform. For people who have an unquenchable thirst for good fighting games which involve medieval weapons, then Shadow Fight 3 is the game to go for.
It has everything that a fighting game lover could have ever wanted, full of actions, and the priority is its mind-blowing graphics experience. Shadow fight 2 on the other hand featured a 2-D silhouette style theme. However, that is no longer the case in the case of Shadow Fight 3. The console-like graphics are what appealed to most players out there.
However, in this post, we will be discussing the arrival of the much-awaited Shadow Fight 4. Without much ado, let's get right into it.
Shadow Fight 4 Release Date, New Weapons, Story & more:
This will be an upgraded version of Shadow fight 3 with several modifications. If we talk more about the current game it has several extra wonderful things to discuss. The heroes of three clans are battling for shadow energy and the world is on the brink of a catastrophic war. A so-called military tribe named the Legion set out to destroy the hazardous energy
These all offer the best combat experience. We speculate Shadow fight 4 to also include new locations because now we are accustomed to these locations and they don't interest the players anymore. This will make gamers more excited about this game if they get new locations at Shadow Fight 4.
Shadow Fight 4 Release Date:
Shadow Fight 3 was unveiled sometime in 2017, but in the terms of Shadow fight 4 we may be seeing a late launch and it could be released in 2021 because they have lately put out a new variant of this series called Shadow Fight Arena which enables PvP-focused gameplay as well as cross-compatible mechanisms.
So, it makes sense not to release this game too fast and take some more years to properly develop it. Nothing can be said about the release date, though, and there's speculation that the game will be launched in 2021-2022. However, we have got no official statement to confirm anything about the release of Shadow Fight 4 as of now.
---
Shadow Fight 4 Weapons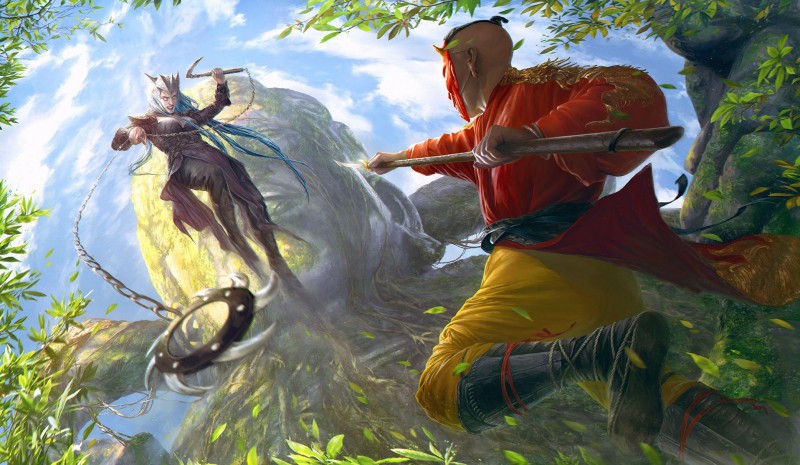 We have already covered the base of the story-line above. However, it is not just the storyline that makes the game interesting. The player has a choice to choose the character looks and battle weapons, which makes it very interactive. It offers a wide variety of weapons such as hammers, swords, maces, spear, axes, Sabers, Staff, Shuang, Gou, Nunchaku, Guandao, Deer, horn, Dadao, Composite, Glaive.
The above-mentioned are just a few of the total available weapons. You can only imagine the multitude of weapons available. Shadow fight 4 is presumed to have some new weapons and several futuristic weapons too.
Since Shadow Fight 4 is going to be a modified and enhanced version of Shadow Fight 3, it will most likely be having better and upgraded weapons. It will also be carrying a bigger weapons arsenal than its predecessors.
---
Shadow Fight 4 Locations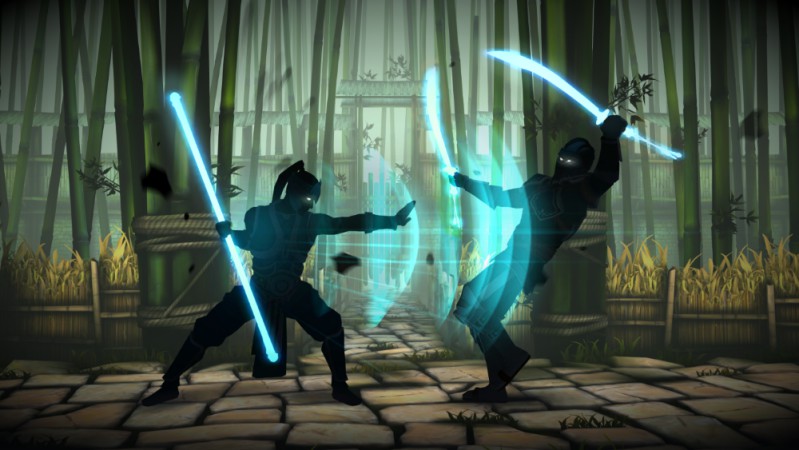 The prior version of the game gives a plethora of mind-blowing locations like Legion Dojo, The camp of Shadow Squad, Bamboo Fort, The Legion Castle, The prison of the Fortress, The Castle's Throne Room, Cyber Legion Fortress, and plenty more.
It is presumed to get some of the coolest modern and futuristic locations that we have never played in the previous Shadow Fight titles, which would make the players more astounded after having played it. The Shadow Battle 3 packages old sites, but we should expect a blend of past and future with the Shadow Fight 4.
---
Shadow Fight 4 Gameplay
Shadow Fight 3's battle style is largely identical to that of the previous iterations. Various combinations of directions and kicks/punch perform various moves, so trying to adapt to the situation quickly is the key to win a battle. You will find the fight hard first (especially if you're new to the sequence), but you'll get the grasp after some practice.
Shadow Fight 4 will most likely be having the same HUD layouts. However, we speculate we will be having better combos, finishes, and special moves. Movement is expected to become more flexible and gameplay to become even smoother.
It goes without saying that Shadow Fight 4 is going to be an action-packed and graphics intense game. So, better start making space in your devices and gearing up for the much-awaited fighting game.
---
Subscribe to our Youtube Channel. Follow us on Twitter & like our Facebook page for more post-updates
Abhigyan identifies himself as a tech geek, gaming cognoscenti, and also a connoisseur of music. Unidentified and mysterious phenomena never fail to gather his undivided attention. When not reading about bizarre and perplexing entities across the Universe, he can often be found cheering for his favorite teams in Football.