Call of Duty Mobile users has lately been familiar with the game's most recent seasonal update that features in the current Season 4 of the game. This seasonal update includes a whole new battle pass, better-than-ever firearms, skins and cosmetics, and a medal structure. Aside from the new items, the players have also been introduced to new events, multiplayer modes, and challenges that they may complete for unique rewards.
The game has always given various different missions to earn XP and unlock some exclusive weapons, perks, and also tactical equipment. with the new season on board, new seasonal challenges are now live. Some missions will allow players to earn a few numbers of XP and some rare or uncommon skins of battle royale class or weapons.
That being said, with each new season, Activision adds new missions to the game. Players might feel perplexed as to which mission to give priority, and the vast choice of missions may be extremely intimidating, even for veterans.
In this article, we are going to be covering an important mission that will lead you to some amazing rewards. Without wasting any more time, let's hope on to our guide.
---
Must Read: How to unlock Rewind class in COD Mobile Battle Royale
---
How to survive for 25 minutes in Battle Royale COD Mobile
Season 4 is now live in Call of Duty Mobile and the seasonal events are now being updated. Activision is back with some interesting events, as well as a slew of bonuses and unlocked stuff.
One of the newest events in Season 4 seasonal events is Survival of the Fittest. This event is separated into six sections, and participants must accomplish six separate sets of activities in order to get the ultimate award.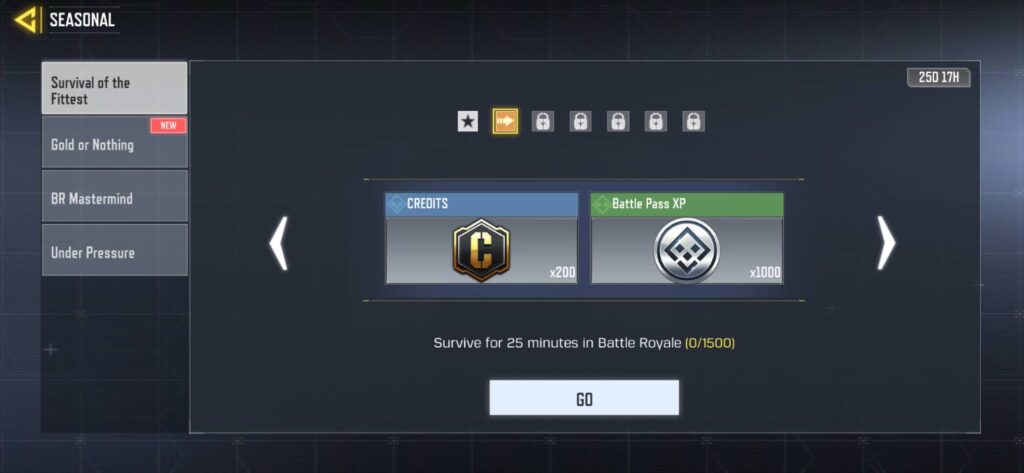 Players must now survive 25 minutes in Battle Royale battles to complete the second assignment in the Survival of the Fittest challenge. Players will receive 200 credits and 1000 Battle Pass XP for completing this mission. Here's how you can make it through the next 25 minutes and get your final prizes that are 6000 credits and 6000 XP.
To survive for 25 minutes, you can land at any safe place where you can avoid early fights. Keep in mind that your main objective is to survive rather than fighting and taking kills, Try to collect as many medkits and adrenaline you can. Once you have a fair amount of resources, you can move into the safe zone. Moreover, just try to remain safe so that you can survive 25 minutes in the game.
If there are a lot of fights going on, just avoid the opponents and stay in the house where you feel safe. Try entering the zone frequently and heal yourself constantly if you take damage. Once you have survived 25 minutes you can just take the fight with opponents. Once the match is over, you will get your rewards and can progress with further missions.
With that, we conclude our guide on How to survive for 25 minutes in Battle Royale COD Mobile. Hope you will now be able to complete the mission. Till next time, stay safe and follow us for upcoming gaming coverage.
Subscribe to our Youtube Channel. Follow us on Twitter & like our Facebook page for more post-updates
---
Check out GUNSMITH LOADOUTS here –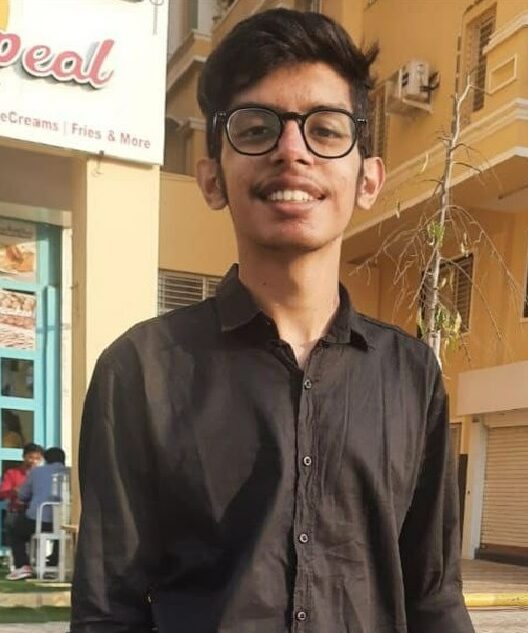 Jatin is an aspiring dentist with a keen interest in video games who likes to spend his time playing an array of different games. Other than that, he is a die-hard basketball fan who often embraces R&B music.