Call of Duty Mobile is amongst the most downloaded and played FPS games in the enormous smartphone games industry. With the release of each season comes a new and artistic surge of protagonists, firearms, maps, and modes, which is what makes the experience so enticing to players from around the globe
Activision has often gone above and beyond to include fresh merchandise and unlockable content in COD Mobile to keep gamers captivated and involved all through the season.
COD Mobile is presently in its fourth season, following Activision's decision to refresh the Seasonal Tally. To be fair, it is both shocking and remarkable that the Devs have never run out of ideas and have often gone beyond that to add a lot of creative and original material to the game with each passing season. In this article, we will be talking about something related to the newly launched content of COD Mobile.
---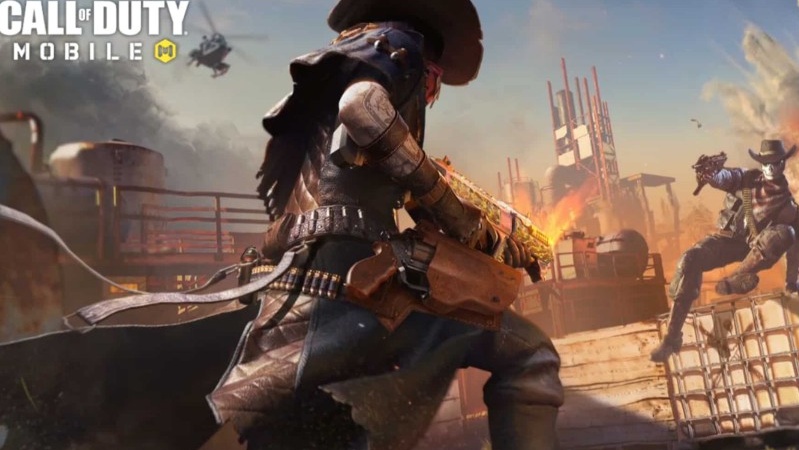 Must Read: How to earn Worm Medal in BR
---
How to earn Bull's Eye Medal in COD Mobile MP
Call of Duty Mobile has almost always believed in gratifying players and making them feel proud of their achievements no matter what they have been. That is mainly why the game includes distinctive properties such as achievements, trophies, and medals.
These medals are used to assess a player's skills, reaction time, and other skill sets in particular. They also act as an indicator of how far a player has progressed and advanced in the game. There are currently 86 Medals available for both the Multiplayer and Battle Royale modes.
Season 4 of COD Mobile has furnished the players with brand-new Seasonal Events. These challenges are basically a set of missions that the players need to complete to get their hands on various cosmetic rewards, Battle XP, Credits, and more.
One of the Seasonal Events of the current Season is the Gold or Nothing event. It is a set of 7 missions that the players can complete to gain a lot of rewards and other such unlockable content.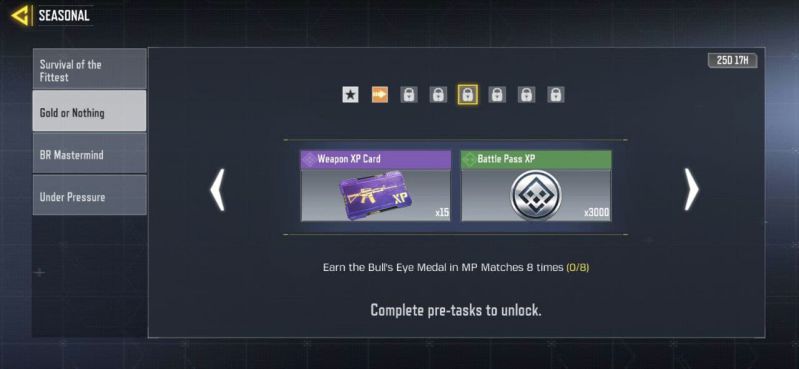 One of the missions under the Gold or Nothing section is to Earn the Bull's Eye medal in Multiplayer matches 8 times. Well, for those of you who don't know how to do it, we have got you covered.
To earn the Bull's Eye medal in MP Matches, you need to kill enemies with the Hunter Killer Drone scorestreak. The Hunter Killer Drone scorestreak can be equipped in the loadout section and it costs 500 points in-game to activate it.
Once you activate it use to get some kills. Repeat the above process till you get 8 kills via the Hunter Killer drone. For this mission, we would suggest the Shipment map as it is a small map. Because of the small size, you will be able to get cluster kills if you are lucky and will be done with the mission the earliest.
Now, go out there and get those kills with the Hunter Killer drone and complete the Seasonal event.
---
Subscribe to our Youtube Channel. Follow us on Twitter & like our Facebook page for more post-updates
---
Check out GUNSMITH LOADOUTS here –
Abhigyan identifies himself as a tech geek, gaming cognoscenti, and also a connoisseur of music. Unidentified and mysterious phenomena never fail to gather his undivided attention. When not reading about bizarre and perplexing entities across the Universe, he can often be found cheering for his favorite teams in Football.