With its video games, Nintendo has successfully cultivated an entirely amiable image. Mario, Luigi, and other members of the Mushroom Kingdom gang are examples of characters that have gained this reputation. With these games and characters, Nintendo Switch is regarded as the ideal device for young children and parents.
As Nintendo gained popularity, players of all ages began to flock to it. At this point, the creators made the decision to create games in a variety of genres for players of every age. Due to their adult content, some of these games might not be appropriate for children.
Therefore, you will get the greatest collection of games if you are seeking for Nintendo games for your children. This list is for you if your little person is old enough to use a controller and comprehend how to use the Switch. Here is our list of Top 17 Nintendo Switch games for 6 year olds.
---
Top 17 Nintendo Switch games for 6 year olds
1. Dragon Quest Builders 2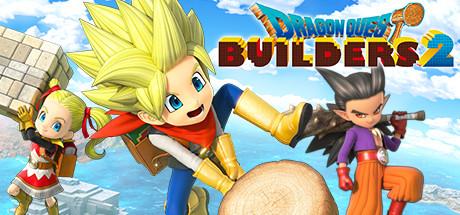 After the first instalment, Dragon Quest Builders 2 was an unexpected action-RPG game. This is unquestionably at the top of the list of the finest action-RPG games on the Switch. This open-world game mixes many concepts to provide an immersive gaming experience.
Along with learning how to defeat monsters, go on exciting hunts, and gather resources to maintain the town, your child will also learn how to build a village from start.
---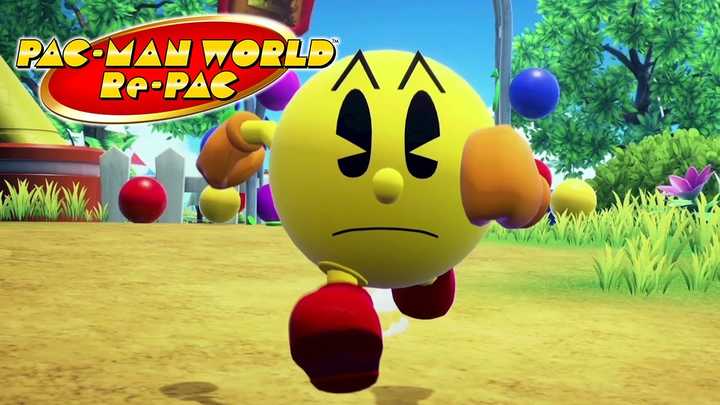 One of the top Nintendo Switch games for kids under 10 is Pac-Man World Re-Pac. The user interface, gameplay, and graphics of this recreated classic have all been improved.
Pac-Man finds out that the Ghosts have taken his family hostage in this game and sets out for Ghost Island to rescue them. After finishing Quest Mode, kids may unlock the classic Pac-Man game and play a variety of 3D mazes in Maze Mode.
---
3. Kirby and the Forgotten Land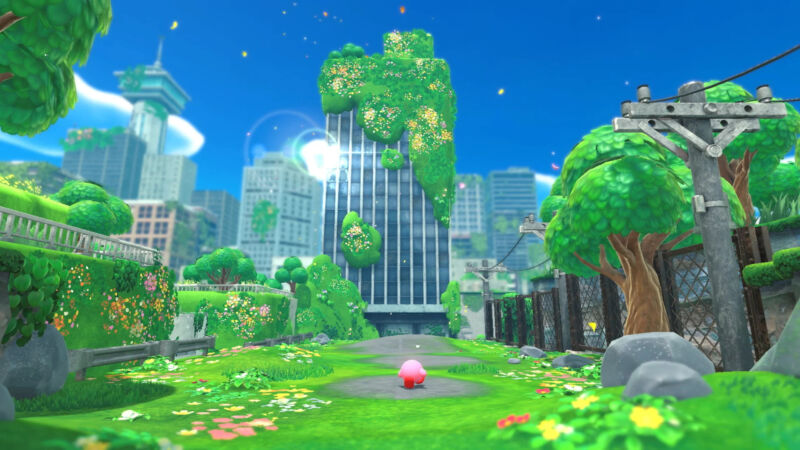 Players in Kirby and the Forgotten Land visit locations such as deserted malls and other metropolitan places in an effort to learn the mystery of a planet in ruins.
In mouthful mode, for example, Kirby can figuratively wrap his mouth over an entire automobile and drive it around. This is just one of Kirby's many abilities and ways to defeat his foes. Kids are captivated by the goofy animations and colourful setting.
These steps are straightforward enough for children to understand but still present a small difficulty. There are riddles to complete throughout this 3D platformer.
Kids can recover from a mistake instead of falling to Kirby's demise because to Kirby's ability to float, which makes the platforming elements simpler. Additionally, two-player cooperative play is available in Kirby and the Forgotten Land so you may play with your kid.
---
4. Nickelodeon Kart Racers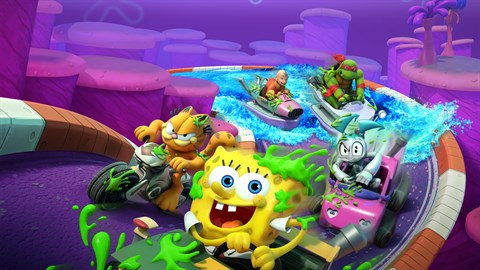 Play Nickelodeon Kart Racers to race around slippery racetracks. Any Nickelodeon character, such as SpongeBob SquarePants, Rugrats, and the Teenage Mutant Ninja Turtles, can be selected as a racer.
In a 4-player local multiplayer, you may play with up to 4 buddies. In addition, you may battle other online gamers right away by going into the Battle Arena.
Race your kart through obstacles to win various cups and kart improvements. In split-screen racing and fight modes, you may compete against your pals. Each kart may be modified and equipped with a variety of power-ups and unique attacks.
---
Editor's Choice, rated E for everyone a terrific method to introduce younger kids to Pokémon gathering is with the new Pokémon Snap.
We assigned Pokémon Snap for its excellent playability, calming gameplay, and rich aesthetics. It's one of the greatest Nintendo Switch games for both kids and adults because to its entertaining editing and sharing features.
---
6. Super Mario 3D World + Bowser's Fury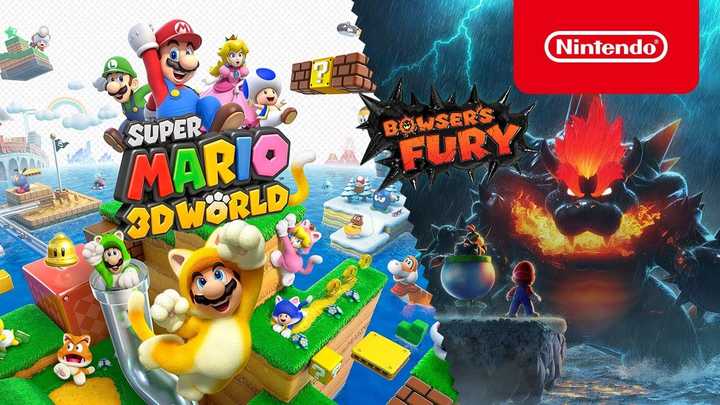 The entire family will enjoy playing Super Mario 3D World Plus Bowser's Fury since it has both a lengthy single-player and multiplayer campaign that allows up to four people to progress through levels together.
The Wii U's primary Mario game, Super Mario 3D World, has been rebuilt with new graphics, online multiplayer, and several quality-of-life enhancements.
The excitement doesn't end with the main game, though; in Bowser's Fury, a brand-new single-player adventure, Mario and Bowser Jr. band up to take against a Bowser the Kaiju with superhuman strength. With crisp, vibrant visuals and enjoyable levels all throughout, this is Mario at his very finest.
---
Without a question, Mario Kart 8 Deluxe is the finest racing game for the Nintendo Switch. This game has a tonne of accessibility features, such steering assistance and automatic acceleration. You will feel as though you are truly driving the kart and crossing the finish line while you are kart racing on the track.
You will still finish fourth in the race even if you switch on the assistance and set the controller aside. For young children who are just beginning to play games, this is the ideal game. By effortlessly winning the races, they will enjoy the sensation and the enjoyment.
To have fun, you may either play by yourself or compete with your loved ones. You may play in the arena locally with up to 4 people or even online. This game's graphics are interesting.
---
8. Animal Crossing: New Horizons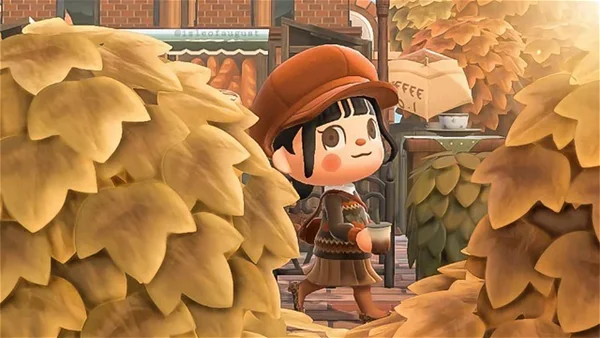 Building an island paradise with up to four other players while personalising your place to suit your taste is possible. Since there is no conflict or especially difficult challenges in Animal Crossing: New Horizons, kids may play at their own speed and focus only on exploring the area and interacting with their friendly animal neighbours.
Kids will want to check in frequently to see what's new because the game's weather and activities vary in accordance with the actual seasons. Even if there are certain internet capabilities, it's simple to prevent youngsters from communicating with strangers.
---
9. Pokemon: Let's Go, Pikachu!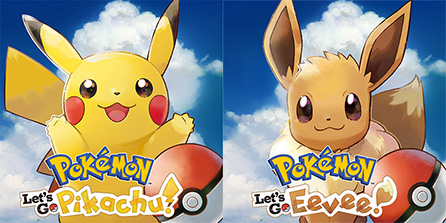 The easy and exciting video game Pokemon: Let's Go, Pikachu is another entry in the Pokemon franchise. You will be traversing the Kanto area with Pikachu on your back in an effort to capture every one of the first 151 Pokemon and win the ultimate championship.
Even the appearance and attire of your trainer and Pikachu may be changed. The ideal method to introduce your children to the world of Pokemon is with this game. Pokemon will be stumbling around on the grass in this game. You will need to use minigames to attempt and catch them as you get closer.
This is akin to the strategy used by Pokemon Go. You may even have any other pokemon ride Charizard's back and follow you once you've gathered additional pokemon.
---
10. Spyro Reignited Trilogy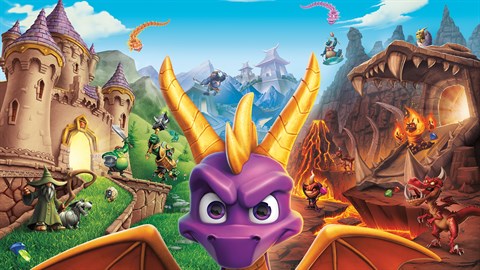 The original three Spyro video games have been recreated as the Spyro Reignited Trilogy. It's ideal for younger children since it features Insomniac Games' original classic gameplay and has a gorgeous new design due to the efforts of Vicarious Visions.
This is a great place to start if the kids have never played a Spyro game before. The Spyro video games include the well-known purple dragon on an adventure, along with a tonne of straightforward puzzles and acceptable action for younger gamers.
---
11. The Legend of Zelda: Link's Awakening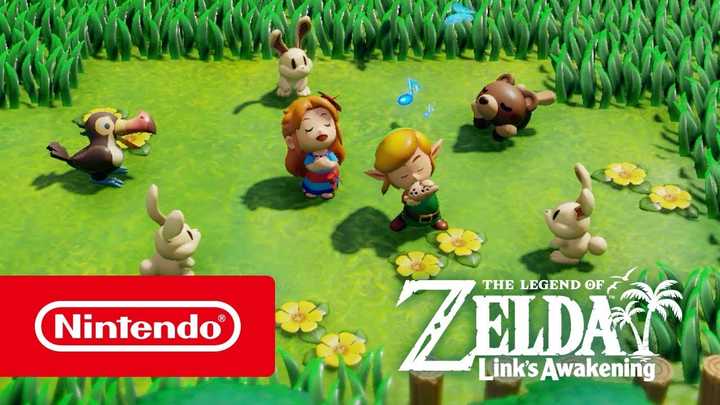 Children ages 6 and up should play Legend of Zelda: Link's Awakening, which is rated E. After the events of The Legend of Zelda: A Link to the Past, the game takes place. Link gets stranded on the enigmatic Koholint island during his explorations outside of Hyrule and discovers that he must rouse the island's guardian to find his way home.
---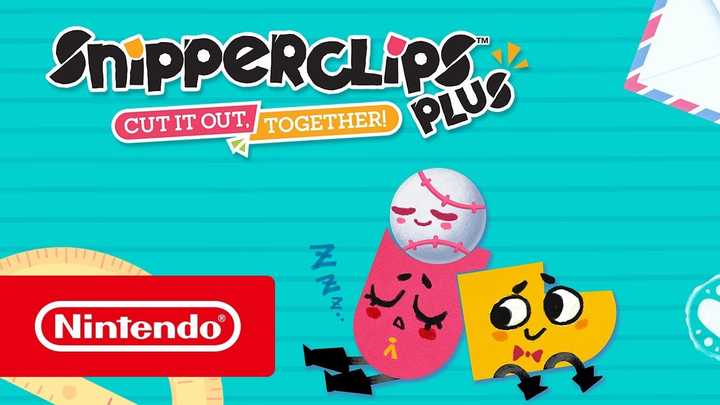 A adorable and humorous puzzle game, Snipperclips Plus is best suited for youngsters who enjoy playing with others. The two pieces of paper with sentiments are called Snip and Clip. You may play as these characters in cooperative mode with a companion.
The object of the game is to snip and clip the paper to dismember your partner, as the name would imply. You may use this to finish the problem and go on to the next one.
With four people, you may even take part in a variety of puzzles and combative activities. Numerous sports, including basketball and others, will be involved in the responsibilities.
To snipe your way and shred your companions before they can do the same to you is the key strategy for winning the game. The design of Snipperclips Plus is reminiscent of a child's sketchbook. This greatly increases the fun of the game.
---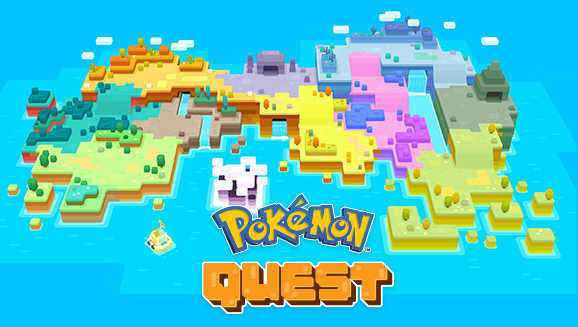 The best feature about Pokémon Quest is that it is free! It can be downloaded on the Switch so you can let your child explore a blocky world full with Pokémon pals.
Although the Pokémon do engage in "battles," there is nothing violent about it, making it a fantastic method to introduce young children to the Pokémon universe in a straightforward, repetitive, and basic way.
Children who are still too young to utilise more complicated controls and who simply want to feel like they are doing something might benefit from using an auto mode.
Although the game does have microtransactions, make sure you are utilising Switch Parental Controls to prevent your child from unintentionally activating them.
---
14. Yoshi's Crafted World
You can tell Yoshi's Crafted World is the ideal game for youngsters just by looking at the cover. The green dinosaur, Mario's friend, is shown in the game. This adorable tiny fabric dinosaur strives to progress through all of the textured levels.
Due to the fact that this game was created with children in mind, accuracy and precision are not as important in it. To reveal all the mysteries would inspire the children. When playing in the two-player mode, your child can team up with a buddy.
This creative universe is full with hidden items to keep your child active and engaged in the game. You may also activate the Mellow Mode to allow your child relax as you watch Yoshi navigate each level without incident and discover hidden objects in automatic mode.
---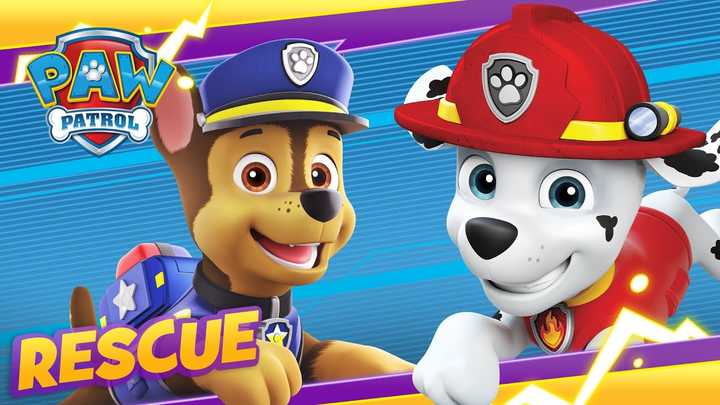 Small puppies save the day and carry out rescue missions in the adventure bay in Paw Patrol On A Roll. These puppies are neither too little nor too huge, therefore no work is too big for them. These puppies have a job to ensure the safety of the entire neighbourhood.
Utilizing each dog's special skill to aid in the rescue of all your buddies will amaze your child.
In this game, you may visit eight incredible Adventure Bay areas with these adorable puppies. For your children to solve, there is action involving all of the Paw Patrol puppies. With the two-player co-op option, you may assist your child on a single quest.
---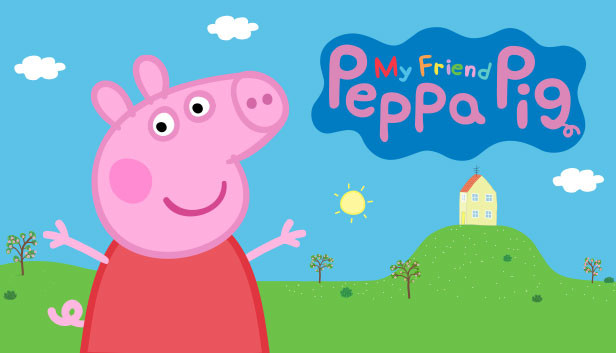 One of the top Nintendo Switch games for kids is My Friend Peppa Pig. This adorable young pig enjoys playing games, dressing up, and, of course, splashing in mud. Players may explore and test their inventiveness while accompanying Peppa on all of her escapades. Children three and older are advised to play this game.
---
17. Captain Toad: Treasure Tracker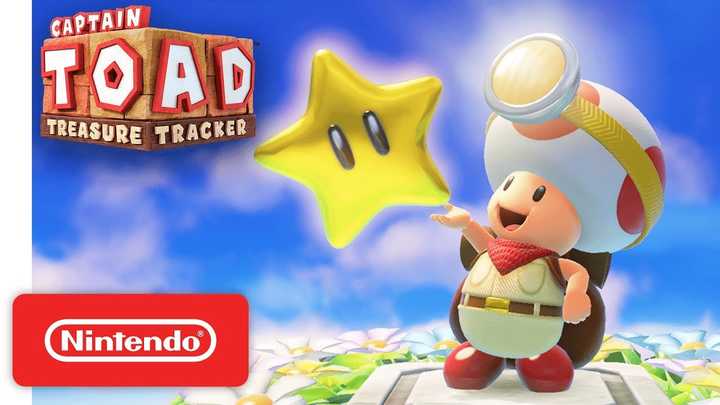 A lovely, pleasant, and difficult puzzle game for all ages, Captain Toad: Treasure Tracker is very enjoyable for young kids. While the player spins the camera and attempts to direct Captain Toad to the objective while collecting gems and money along the way, he roams across ingeniously designed 3D diorama-like stages.
Captain Toad's appeal extends to a wide variety of ages and ability levels since it's simple to complete each level but difficult to discover all the goodies. It's also a fantastic game to play with your kid in co-op mode to show them secret passageways and lead them through stages.
That's all for today's article on the Top 17 Nintendo Switch games for 6 year olds.  Do check out all the games and now you should know which one is the best for you. Till then, stay safe and follow us for more upcoming gaming coverage.
Follow us on Twitter & like our Facebook page for more post-updates
---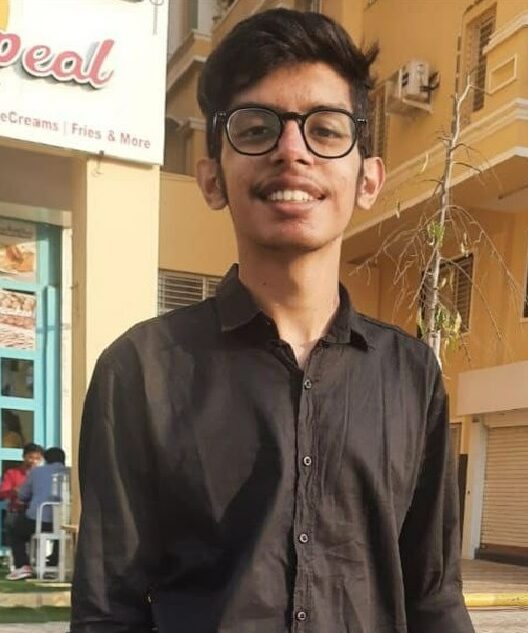 Jatin is an aspiring dentist with a keen interest in video games who likes to spend his time playing an array of different games. Other than that, he is a die-hard basketball fan who often embraces R&B music.