Last updated on April 6th, 2023 at 01:56 pm
One of the appealing elements that adds life to the game experience is character customisation. Roblox also offers a tonne of character customization options, some of which are free and some of which require payment in Robux, the game's in-game money.
One of the key elements influencing a character's appearance is their haircut, and Roblox offers a wide variety of hairstyles at this Avatar shop. Additionally, if you want to add several hairstyles, you should be aware that there are several different approaches that will be covered in this course.
You may equip numerous Hairs on your in-game avatar in Roblox. Users may now have far more distinctive hairstyles thanks to this. Being unique has always been important to Roblox.
This is seen in the extravagant attire and accessories that gamer avatars frequently sport. Here is our guide on How to wear multiple hairs in Roblox.
---
How to wear multiple hairs in Roblox
STEP 1: Open Chrome and find Chrome store
If you're not in the mood to pay money and are seeking a free method to give your character numerous hairs, then follow the instructions below: Open the Chrome browser, navigate to Settings, then choose Extensions. Then select "Open Chrome Web Store" by clicking the Hamburger symbol on the left side of the screen.
STEP 2: Add the Chrome extension
Once the shop has been launched, put "BTRoblox" into the search bar on the left and click "Add to Chrome" on the first extension that comes up. When you click "Add to Chrome," the browser will check for compatibility and prompt you to add an extension; click "Add extension" to continue.
Once it has been installed, enter your Roblox account by clicking the extension icon in the upper left corner and selecting "BTRoblox" to sync it with your Roblox account.
STEP 3: Login to Roblox and find your suitable hair
Now that the BTRoblox extension has been clicked, a menu has appeared where you may enable a variety of functions. To let the update take effect, simply reload your Roblox home page.
Now choose the avatar option from the menu on the left to access your avatar modification. Next, select "Hair" from the body customization menu. From here, you may give your character access to a variety of hairstyles.
STEP 4: Copy the link and find the Asset ID option
After choosing the first hairstyle you want to use, right-click the hairstyle you want to use as a second hairstyle and choose "Copy link address" from the drop-down menu. The "Advanced" option may be found by moving the cursor down the page. click on it, type "Asset ID" into the blank line that appears, and then click "Save."
STEP 5: Save and do it again for other hairstyles
This is how to add several hairstyles to your avatar: after clicking the save icon, you will notice the confirmation status at the top in green.
Simply clicking on it will allow you to add hairstyles, however, you can only use this method once before refreshing the homepage. In contrast to the way we outlined earlier, where you may add three or more hairstyles, you can only add up to two hairstyles.
---
How to wear multiple hairs in Roblox using package
Buy the "Combine hairs!" package by CY Oyer from Roblox for 300 Robux if you have additional money to spare for this function, and enjoy using various hairstyles on your avatar.
Roblox's debut feels like it happened a long time ago. Since then, the game has had a tonne of additional material added to it, and updates are still being regularly made to it. Its player base has dramatically grown and has been at a pinnacle for a while.
The point is that a lot of things have been introduced, like the option to customise your hair and even have many hairstyles at once. This is what you need to do in Roblox if you want to wear more than one hairstyle.
One of the best features of Roblox is being able to customise your avatar. In fact, it is so pervasive that it drives the game's whole economy.
Even said, buying Robux could rapidly become unaffordable if you frequently wish to change up your style. There is a method for mixing two hair parts to create your own appearance if all you want to do is change your hairstyle.
Roblox is a game that encourages imagination. Nothing screams "ingenuity" like an original look. For those who are new, there are several ways to personalise your Roblox character.
You may alter your look by, among other things, changing your clothing, eyes, hair, colour, and mouth. The fact that you can wear many different hairstyles at once is great. Although most people think this isn't meant to be in the game, it is, and it's really easy to execute.
You need to have access to at least two different hair cosmetics in Roblox in order to wear them both at once. You can equip two hairs if you have more than one hairpiece by using the advanced settings options in the Avatar menu.
On the other hand, modifying Hair on a mobile device requires a slightly different process and is more challenging than doing it on a PC. Users may outfit their avatars with a variety of hairstyles in the game, but regrettably, they are unable to create their own hairstyles on mobile devices.
Having many hairstyles equipped at once is a great way to personalise your Roblox character. It also offers an abundance of new styles, including the existing defaults and a total of 79. And you don't have to pay any Robux to perform any of them.
Follow us on Twitter & like our Facebook page for more post-updates
---
Check out more Roblox Games –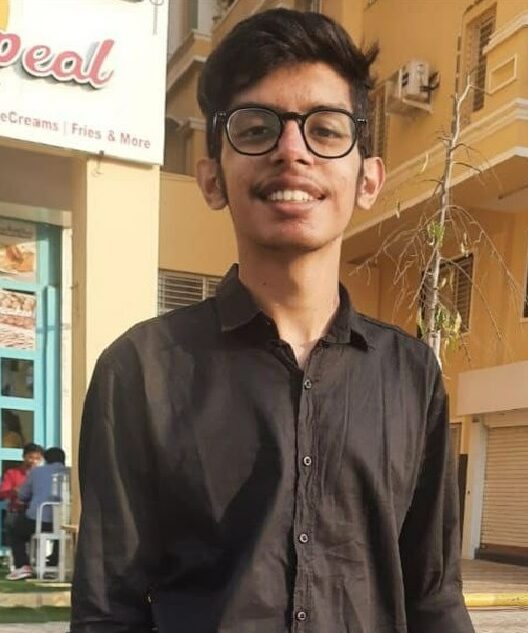 Jatin is an aspiring dentist with a keen interest in video games who likes to spend his time playing an array of different games. Other than that, he is a die-hard basketball fan who often embraces R&B music.