For those searching for a handheld-only device, the Nintendo Switch Lite is a cost-effective substitute for the Nintendo Switch (and the impending Switch OLED).
The Switch Lite, which has a more compact and portable form factor, is the perfect choice for players who intend to use their Nintendo Switch primarily in handheld mode. In addition, the majority of Switch titles function well in portable mode.
Yet, just a few Switch titles were created with the Switch Lite in mind. We've compiled a list of Switch titles that don't operate on Switch Lite or, at the very least, aren't particularly viable for the handheld-only device if you're considering purchasing one.
Here is our guide on Does Nintendo Switch games work on Nintendo Switch Lite.
---
Does Nintendo Switch games work on Nintendo Switch Lite
Short Answer: Yes, the Nintendo Switch Lite is compatible with Nintendo Switch games. These games must support portable mode; if not, players will need to purchase an additional controller (or Joy-Cons) in order to play them.
Although theoretically, every game on your Nintendo Switch Lite will begin there, the Switch Lite's tiny screen makes it challenging to play multiplayer games there. Because of this, the dock is a crucial component of the Switch console's base model.
Although playing Mario Kart (or any of your other favorite games) with friends that are over at your house on the Switch Lite won't be ideal, you can definitely have fun with online play and multiplayer on your Switch Lite console.
The Nintendo Switch Lite can play all of the same games as the regular Switch even if it cannot connect to a TV as the original Switch can.
All of your favorite Nintendo Switch games, such as well-known ones like The Legend of Zelda, Super Mario Odyssey, and Animal Crossing: New Horizons, may thus be played on the Switch Lite.
You'll need to buy physical copies of the games or download them digitally from the Nintendo eShop in order to play Nintendo Switch games on the Switch Lite. After you have the game, you can either choose it from your digital library on the Switch Lite's home screen or just put the game cartridge into the device.
One thing to have in mind is that some particular games can call for the usage of motion controls or other capabilities that aren't offered on Switch Lite. For instance, since the Switch Lite only has built-in controls, some titles (like Mario Party) could necessitate the usage of the Joy-Con controllers that come with the standard Switch.
Users might have to buy accessories to play a few games
So that you can play the game on your Switch Lite console, you will need to buy a pair of Joy-Con controllers separately. And since the cost of the Joy-Cons will almost completely consume the savings that you gain from buying the Switch Lite, you may as well get a regular Switch if you're going to buy a pair of them separately.
Yet, a lot of games don't need these extra components and work flawlessly on the Switch Lite. Also, certain titles can only be played on the Switch Lite because they were created exclusively for the Switch's portable version. In the Nintendo eShop, these titles are clearly identified as "handheld mode only" so that you may buy them.
In general, players who want to play their favorite Nintendo Switch games on the move may choose the Nintendo Switch Lite. Although it lacks some of the functionality of the original Switch, it can still play the same games and provides a portable gaming experience that is ideal for gaming while on the road.
---
What Switch games are incompatible with the Nintendo Switch Lite?
Similar to the Switch, the Switch Lite lacks the ability to play games while connected to a television. The Switch Lite can only play certain Switch titles because it is just a portable gaming console. So which games are incompatible with the Switch Lite?
Several Nintendo Switch games, as long as they offer a portable mode, may be played on the Nintendo Switch Lite. There are a select number of titles that cannot be played on the Switch Lite without purchasing and utilizing Joy-Con controllers since they do not support portable mode.
As long as you have something to support your Switch Lite (because the Switch Lite lacks a kickstand like the Switch and Switch OLED), you may play these games on the Nintendo Switch Lite, with the exception of Nintendo Labo.
With the Switch game's small screen, it could also be difficult to see what you are doing, but you can try it if you like! To play games (other than Nintendo Labo) on your Switch Lite that doesn't support portable mode, you can wirelessly connect compatible controllers to your device.
---
Which games do these consoles come with pre-installed
You should thus keep this in mind if you're still debating which gaming console to buy. Playing on the Nintendo Switch and Nintendo Switch Lite is enjoyable and engaging. Due to its portability and flexibility to be used both at home and on the road, the Switch swiftly overtook all other Nintendo game consoles in terms of sales.
They want to know if the Switch or Switch Lite comes with games or whether they have to buy them separately before making a buying decision.
Apart from the Mario Kart Switch package, neither the Nintendo Switch nor the Nintendo Switch Mini comes with any games (which includes a downloadable version of Mario Kart). Except for the games themselves, the Switch and Switch Lite gaming consoles come with everything you need to play the games.
First-party Nintendo titles must be purchased separately and run about $60 (the same as Switch games). As long as they are compatible with portable mode, Switch games may be played on Switch Lite.
With just the monthly or yearly fee, you may access hundreds of games if you purchase a Nintendo Switch Online subscription. Once you log into your Nintendo account, you may either buy all of your games on the gaming system or in a store.
Follow us on Twitter & like our Facebook page for more post-updates.
---
Check out more –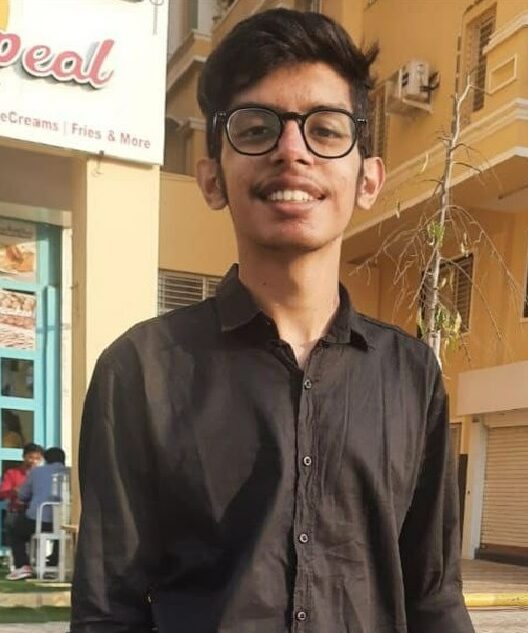 An experienced gaming content writer who emphasizes on offering the most recent information and how-to tutorials for the trending titles. Being a Hardcore gamer himself, he likes to try an array of games and likes to spend his time exploring them. He likes to unwind by listening to R&B music when he's not writing about gaming stuff.