The all-new Knockout mode has taken Brawl Stars to a whole new level. The Team deathmatch–inspired Knockout mode has really appealed to the action-seeking brawl stars players from all across the world.
Two groups composed of 3 players in each would be included in the Knockout Event. The goal is to eliminate the whole opposition party in a best of 3 sets of matches. Unlike some other 3v3 Events, when a participant is neutralized, they do not really respawn and that particular team has to continue in their absence for the remaining amount of the round.
When one team is totally abolished, have lesser Brawlers surviving, or have managed to deal much lesser damage than the other squad, they end up losing that tournament and then the next match in line commences. If a team wins two matches, the team automatically wins.
With the never-ending list of brawlers, it can often get confusing figuring out some of the most efficient brawlers for these matches. That is why we continue with our list of top 10 brawlers. Today the list will be a compilation of brawlers for the Knockout mode in Goldarm Gulch.
---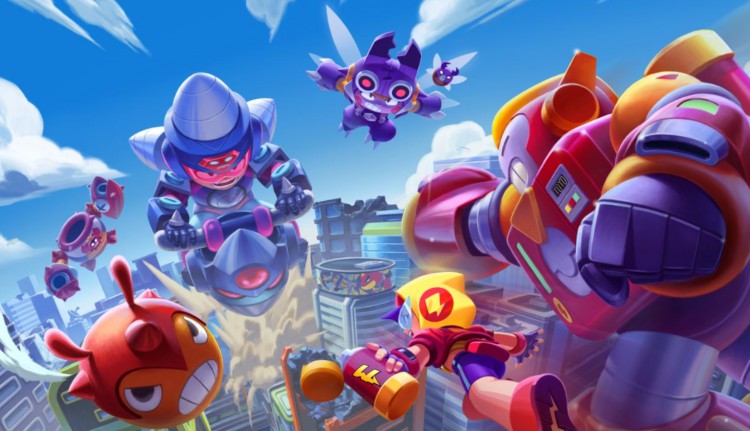 Also Read: Top 10 Brawlers in Knockout 'Double Bluff' in Brawl Stars
---
Top 10 Best Brawlers for Knockout Goldarm Gulch in Brawl Stars: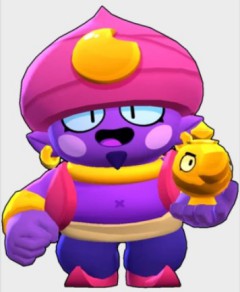 Gene could do instant devastation at a shorter distance, or actually, charge up his Super at a far distance. His Super will give your buddies a big edge, making Brawlers quick to destroy and highly susceptible.
His Blowout Gadget Lamp lets him compete with the risks of near proximity threats. His Spirit Slap Star Power would also get him to do a fair amount of damage, and his Magic Puffs Star Power allows him to retain fellow players intact in a mode that concentrates on sustainability.
---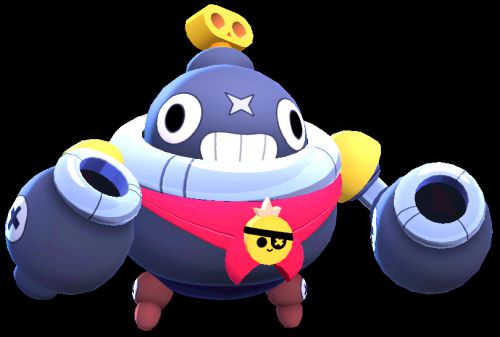 Tick's elevated harm and region influence is immensely helpful in Knockout, being incredibly irritating to the opponent and highly beneficial to your group. His Star Powers and his Gadgets assist out anyway. Well Oiled would also permit Tick to heal from deterioration he gets rapidly, and Automa-Tick Reload enables him to strike that much rapidly.
His Super empowers him to eliminate opponents at reduced health and is a block to killers and heavy hitters. Mine Mania can inflict even more destruction, finally finishing off opponents even quicker, and the Last Hurrah allows him to endure hitmen
---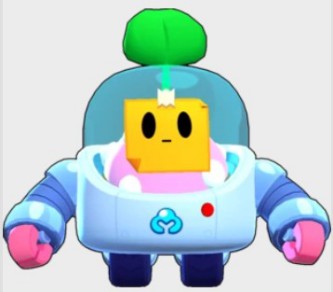 Sprout's bouncy missile systems facilitate it to hit adversaries whilst in safety, and easily knock down the enemies who are gathered snugly around one another. His super and gadgets are also rather advantageous. Sprout's super also could create a safe Sprout barrier to defend against and potentially save members of the team on the brink of death.
His gadget Plant Muncher is absolutely invaluable since that can permit Sprout to continue taking a couple of dozen more whacks, to finish off the opponent and take the victory. His other gadget would allow him to fill up his super quickly if the plant wall is unfavorably placed or is about to crack.
---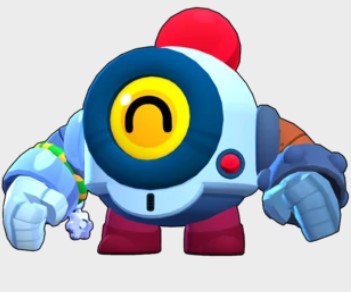 The enormously long scope of Nani enables her to virtually undisputedly chip Brawlers down. It seems to have very serious explosive damage which allows it to function well in severe circumstances. All the skills of Nani support her in Knockout tremendously. Her Super empowers Nani to vaguely inflict elevated damage to foes, or perhaps even take them out with Autofocus, her first Star Power.
Nani's second Star Power Tempered Steel, enables her to guard gunfire, which can allow her to slow down for the final moment of a round, emerging gloriously. Nani's Warp Blast Gadget facilitates her to destroy aggressor brawlers close up, and her Return to Sender Gadget allows her transfer heavy damage, enabling her to stay alive while foreseeably eradicating the opponent Brawler
---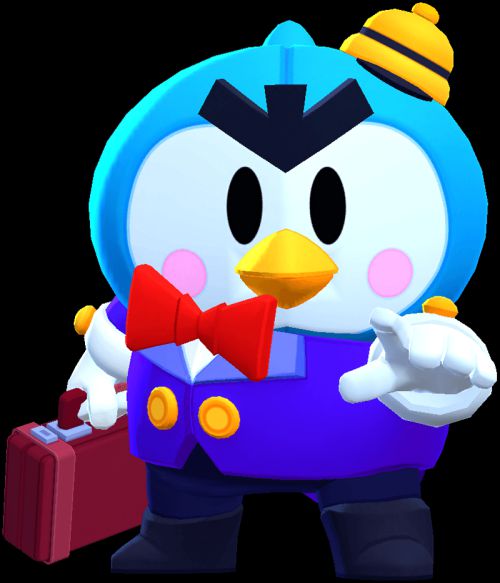 Mr. P projects a modestly healthy home base. This can be thrown wherever within a short range from Mr. P. The home base is static and restores Robo-porters with a relatively lower percentage of health and damage to help Mr. P and his accomplices. The porters drive sensibly quickly forward towards the nearest objective and halt and shoot with moderately fast shots once they get inside the objective territory.
The Robo transporters can keep on spawning until the home is annihilated. Mr. P's first Star Power, Handle With Care, empowers his main attack to ricochet toward the finish of its degree. His subsequent Star Power, Revolving Door, spawns his porters when the present is destroyed.
---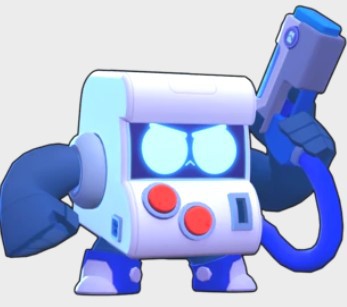 8-BIT is an intensely underrated brawler in this mode. Although 8-BIT has a very slower velocity, 8-BIT is qualified to deliver a lot of backing for his members of the team by steadily increasing their damage from inside his turret, facilitating them to inflict a huge amount of damage to their adversaries, which further enables them to exert influence.
Subsequently, he is sufficient to reimburse for his sluggish movement with his Plugged in Star Power, combined with his Cheat Cartridge Gadget, 8-BIT is an exceptional brawler for this mode.
---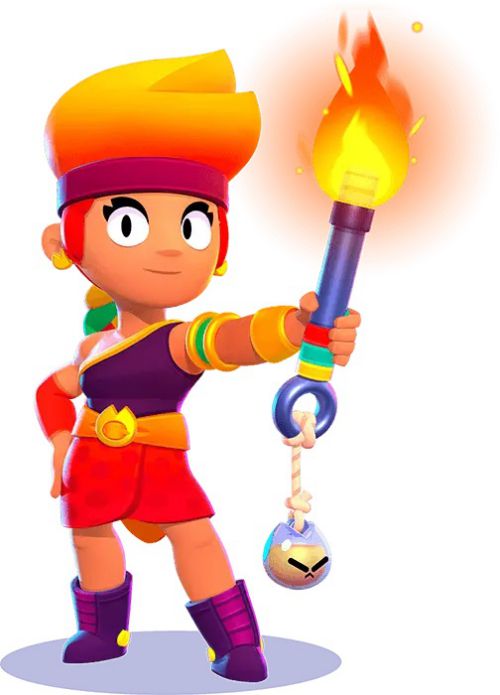 Amber seems to be a great brawler for Knockout just because of her long spectrum and her Super which can decimate shrubs. With Amber's Wild Flames Star Power along with her Fire Starter Gadget, she could begin charging her Super while using her Gadget behind the shield of a wall and start charging her Super with her Star Power. Once Amber has her super powered up, she could even set it behind the walls of the opponents to demolish the bushes
---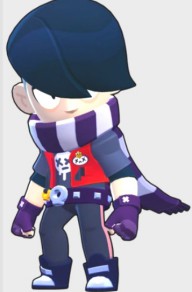 Edgar's Super lets him jump over his rivals to slaughter immediately, and his Let's Fly Gadget lets him power his Super quickly without battling. In any case, while he doesn't have his Super, Edgar is defenseless and can be slaughtered by solid sharpshooters.
His Star Powers, Hard Landing, and Fisticuffs additionally work well with this mode. Hard Landing will put an extra 1,000 damage to finish off adversaries faster and Fisticuffs can help him endure more and survive when confronting a foe.
---
Byron's stacking chip annihilation and his restoration inevitably end up rendering him a surprisingly decent assist in Knockout. Byron can restore his allies with stacking heals, and his assaults can inflict enhanced damage and can end up finishing off mushy Brawlers. His Super can be utilized to subdue assassins or restore him and his allied troops by a sizable proportion, enormously boosting their viability.
Malaise can be used to strengthen some healing team members, and Injection could be used to pierce a significant number of enemies or benefit your allies and harm your enemies at the same time.
---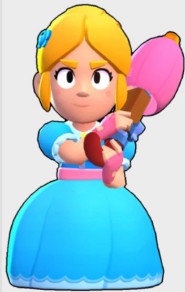 Piper's original damage is much too a substantial amount, and her Super facilitates an exit route from assassins and elite units. Piper's Star Powers and Gadgets significantly raise their damage and survival capabilities. Using her Ambush Star Power will enhance your damage by up to 800, attempting to inflict close to 3,000 damage, and her Snappy Sniping Star Power can also facilitate Piper to give four decent shots in quick succession, inflicting over 8,000 damage to adversaries.
Her Auto Aimer Gadget might be used in an attempt to dodge assassins like Edgar, and Piper's Homemade Recipe Gadget could have been used to wrap up of an adversary with decreased health
This was our compiled list of some of the most efficient brawlers for Knockout in Goldarm Gulch map in Brawl Stars. Our team has personally tried out all the above-mentioned brawlers to bring you this list. So, we are quite positive that these brawlers will help you get an edge over enemies whilst playing knockout matches.
Subscribe to our Youtube Channel. Follow us on Twitter & like our Facebook page for more post-updates
---
ALSO READ – 
Abhigyan identifies himself as a tech geek, gaming cognoscenti, and also a connoisseur of music. Unidentified and mysterious phenomena never fail to gather his undivided attention. When not reading about bizarre and perplexing entities across the Universe, he can often be found cheering for his favorite teams in Football.