Assassin's Creed is an open-world action-adventure stealth video game franchise published by Ubisoft. The main games of Assassin's Creed are set in an open world and presented from the third-person perspective where the protagonists take down targets using their combat and stealth skills with the exploitation of the environment.
The first game of the long franchise was released way back in 2007. There have been several titles since then and all of them can be played on PC and Consoles. Assassin's Creed games have some of the most beautiful storylines, massive open-world action, drama, crafting, decision-making, and exploration. Players who have followed the games from the beginning absolutely love almost all the titles as the games have rarely left anyone disappointed.
Today we will look at the top 10 games like Assassin's Creed available on android and iOS devices.
---
TRENDING- Top 10 Games like 'All Star Tower Defense' in Roblox 2021
---
Top 10 Best Games like Assassin's Creed for Android/iOS
Most players don't know that there are a few Assassin's Creed titles that have been released on Android/iOS devices over the years. All the games might not be free-to-play, but it is a small price to pay and is totally worth it.
---
1. ASSASSIN'S CREED IDENTITY (ANDROID/iOS) –
Ubisoft released Assassin's Creed Identity back in 2014 exclusively for mobile devices. The game is developed by Blue Byte, and it offers incredible graphics and gameplay experience. The best thing about Assassin's Creed Identity is that you play the game from a third-person perspective, like all the other Assassin's Creed games for PC and consoles. In short, you will get the proper Assassin's Creed experience on your mobile devices by paying a few bucks. What's more, is that you can choose between different classes of Assassin's, i.e., Berserker, Shadow Blade, Trickster, and Thief. Also, you can customize the outfits and weapons of your Assassin using the loot. This is a pay-to-play game requiring just $1.99.
---
2. ASSASSIN'S CREED REBELLION (ANDROID/iOS) –
Assassin's Creed Rebellion is the latest mobile game by Ubisoft Entertainment for mobile devices. The game was launched in 2018 and instantly grabbed the attention of Assassin's Creed fans. The unique action-adventure role-playing game offers a fun and unique gameplay experience. The characters and movements in the game will make you feel like you are in the LEGO world. In Assassin's Creed Rebellion, you can gather up to 60 assassin's in your Brotherhood to fight against Spain's oppression. Then, you can train, complete objectives, and promote your assassin's to the highest rank. You could say that it is one of the best Assassin's Creed games for mobile in 2021. Moreover, the best thing about Assassin's Creed Rebellion is that it is completely free-to-play.
---
3. ASSASSIN'S CREED PIRATES (ANDROID) –
Assassin's Creed Pirates was released back in 2015 with elements from Assassin's Creed IV. As the title dictates, in Assassin's Creed Pirates, you play as Alonzo Batilla, the most feared pirate in the Caribbean Sea. The story of this adventure game is unique, and it takes you about 50 missions to complete the entire storyline. In Assassin's Creed Pirates, players go through numerous naval battles against other pirates. Also, you will get to recruit members for your crew and upgrade different parts of your ship. So, if you are in search of a decent Assassin's Creed game for mobile, then maybe you should try this one. The game is free-to-play, but unfortunately, you need to install the game on your Android device using the APK link as the game has been removed from Play Store.
---
4. ASSASSIN'S CREED UNITY: ARNO'S CHRONICLE (ANDROID) –
Unlike other Assassin's Creed games on our list, Assassin's Creed Unity: Arno's Chronicle is a Java game. Obviously, the game isn't available on the Play Store, however, you can easily find the APK link on google. The graphics of Assassin's Creed Unity: Arno's Chronicle doesn't compare with mobile games of 2021, but it does offer fun gameplay. In this game, there are 20 different levels, which are unique and contain different gameplay elements. Players can make use of stealth and amazing gadgets to complete each level, which also consists of balloon fights. In short, if you are a fan of Java games, then maybe you shouldn't miss out on this free-to-play Assassin's Creed title.
---
5. ASSASSIN'S CREED BLOODLINES (ANDROID-EMULATOR) –
Assassin's Creed Bloodlines is one of the best games you can play on your mobile. However, the game can only be played on Android through a PPSSPP Emulator. That is because the game is not officially available on Android devices. Nevertheless, finding the PPSSPP Emulator is quite easy; all you need is a quick Google search. After installing the emulator, you will have to extract the PSP ISO File for Assassin's Creed Bloodlines. Ubisoft Montreal developed Assassin's Creed Bloodlines and released the game back in 2009 for PlayStation Portable. The story of Bloodlines takes place between the events of Assassin's Creed and Assassin's Creed II. The game offers players an open-world environment where they can progress through multiple missions. The game offers a unique combat style along with satisfying graphics.
---
6. TITAN QUEST (ANDROID) –
The theme of Titan Quest is very similar to that of the Assassin's Creed games. Titan Quest deals with ancient Roman, Greek, and Egyptian creatures that will surely remind you of the popular Ubisoft series. The combat and storyline might not be as great as the above-mentioned games, but this free-to-play game is definitely worth a try.
---
7. THE WALKING DEAD (ANDROID) –
If you are heartbroken by the gradual decline of the popular TV series, you can try the Walking Dead video games. Even though the main theme of the franchise is entirely different from the Assassin's Creed games, it has similar ingredients like violence, action, and adventure. The game also has an open world that you can explore.
---
8. BATMAN: ARKHAM ORIGINS (ANDROID) –
Batman: Arkham Origins also packs in features similar to Assassin's Creed franchise such as stealth, action, and adventure. You also get to choose cool weapons and vehicles. Step into the shoes of the DC Superhero and save Gotham City from being destroyed.
---
9. RAVENSWORD: SHADOWLANDS (ANDROID) –
This game is very similar to the Assassin's Creed games as it is known for its vast and polished open world. The soundtrack of the game is impressive, and the controls are easy to get used to. You can play it on your smartphone or use a tablet for a better gaming experience.
---
10. REPUBLIQUE (ANDROID/iOS) –
This is a very unique game that incorporates stealth, action, and adventure with a beautiful and interesting storyline with a massive and dynamic open-world environment. It is a pay-to-play game that costs just $1.99. Similar to many Assassin's Creed games, the story in Republique is filled with suspense and thrilling encounters that will surely leave you wanting for more.
---
ALSO READ- Top 10 Best Games like COD Mobile for Android/iOS
---
well, here is the list of the top 10 best games like Assassin' Creed that you can play on mobile devices that support Android or iOS. These are some amazing titles and make sure to check them out if you are a fan of the Assassin's Creed games.
---
Subscribe to our Youtube Channel. Follow us on Twitter & like our Facebook page for more post-updates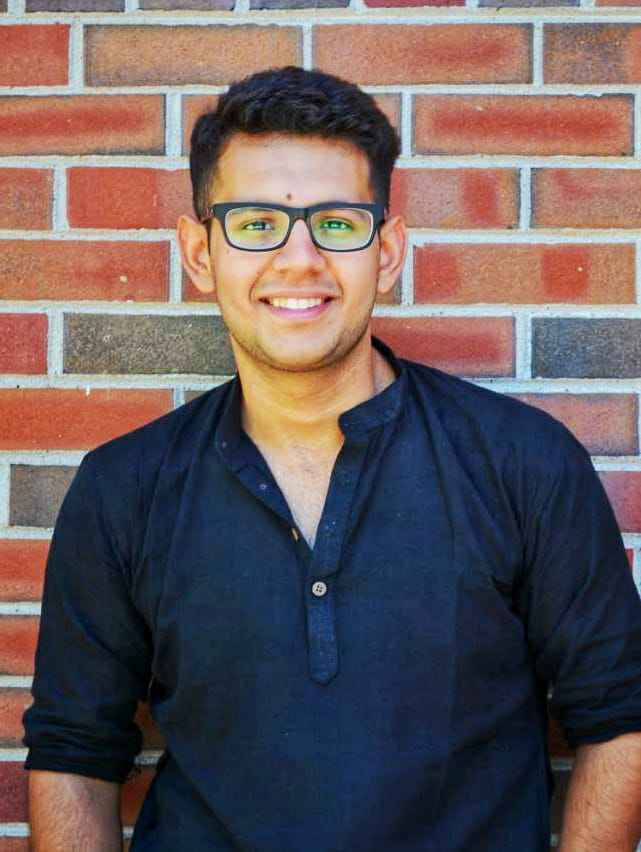 Shardul considers himself as a fitness enthusiast and animal lover, with a passion for gaming and music, especially Metal Rock and Dark Synthwave. He's a crazy football fanatic and FC Barcelona's fan. In his free time, he usually binges on Crime documentaries and Sci-fi movies.