Call of Duty Warzone is the only leading Battle Royale game across platforms like PC, PS, and Xbox. It has a huge map, almost realistic graphics, a huge arsenal of amazing weapons, several game modes, and the most important of them all, intense FPS gameplay that you can enjoy playing with your friends.
All these features make this game a unique title in the Call of Duty series, and people are swarming in from around the world to participate in the game. A total of 150 players can participate at a time, so you know how popular this game is among the gamers scattered around the globe. COD Warzone also keeps on adding and improving content that ensures the satisfaction level of the gamers never declines.
There are a lot of battle royale games available on mobile, but only a few of them are as good or even comparable to COD Warzone. Today we will look at the top 10 best games like Warzone on Android/iOS devices.
---
TRENDING- Top 10 Best Games like Football Manager for PC/PS/Xbox
---
Top 10 Best Games like Warzone for Android/iOS
1. FREE FIRE (ANDROID/iOS) –
Free Fire is one of the most sought-after battle royale games on the mobile gaming platform and has crossed the milestone of 500 million downloads on the Google Play Store. It is one of the most popular games among players due to the fast-paced battle royale action that is quite similar to Warzone. The game includes pets and characters who have unique abilities as well.
---
2. PUBG MOBILE (ANDROID/iOS) –
PUBG Mobile is a renowned battle royale game with a humongous fan base. It is famous for its battle royale mode, but also has other modes like Team deathmatch. The game has been downloaded over 100 million times on Google Play Store and is the go-to title for many players.
---
3. CYBER HUNTER (ANDROID/iOS) –
Cyber Hunter, developed by NetEase Games, is one of the finest games on mobile gaming platforms. The game is an excellent alternative to COD Warzone due to some incredible features like survival, shooting, exploration, skills, and more. With over ten million downloads,  Cyber Hunter is a viable alternative option for Call of Duty Warzone.
---
4. HOPELESS LAND (ANDROID/iOS) –
This game is another option that the players can try out if they want something similar to COD Warzone. Like any other battle royale game on the platform, players fight it out against each other till the last one survives. Hopeless Land has been downloaded over 50 million times on the Google Play Store.
---
5. PUBG MOBILE LITE (ANDROID/iOS) –
PUBG Mobile Lite is the smaller version of PUBG Mobile, made specifically for lower-end phones. Users with low device requirements can try this game for a smoother experience as it would function better compared to other battle royale games on the platform. The game has crossed 100 million downloads on and players who wish to enjoy the battle royale experience similar to Warzone but with minimalistic requirements can try this game out.
---
6. MASKGUN (ANDROID/iOS) –
Maskgun is a multiplayer first-person shooter game that is actually inspired by the Counter-Strike games. Since Warzone has different game modes, Maskgun focuses on game modes like Team Deathmatch, Deathmatch, and Bomb Defusal mode in place of the battle royale mode. The game supports up to 10 players in a single match, who can play against each other at the same time in any of the above-mentioned game modes. This game can come as a breather from the battle royale games and can be considered as a good substitute that will let you switch between different game modes to reduce monotonous gaming.
---
7. CRISIS ACTION (ANDROID/iOS) –
Crisis Action is a free-to-play action-shooter online multiplayer first-person shooter game. This game has a lot of different modes that players might not have even seen or heard of anywhere. The game also includes Rank Modes and special events that also include event-related rewards like character skins and weapon skins. The game also has a story that revolves around the background of every game mode. It is a bit different from Warzone in terms of features but the gameplay is quite similar.
---
8. UNKILLED (ANDROID/iOS) –
Unkilled has thrilling solo modes that involve an epic storyline of fighting a war with the army of undead. There are over 150 missions. It also has the first-person shooter, PvP multiplayer mode where players can fight against each other from around the world. There are more than 40 weapons in five classes, each weapon is customizable, epic skins for each weapon. Unkilled has intuitive gameplay with an autofire shooting system which makes the game very easy to play.
---
9. BATTLELANDS ROYALE (ANDROID/iOS) –
A free-to-play game, Battlelands Royale is a third-person shooter game with a 32 player battle royale mode. The battle royale matches are fast-paced and generally won't take more than 5 minutes to finish. These might be the only difference between Warzone and Battlelands Royale. It has the same battle royale mechanic of a shrinking area but maybe more aggressive than some of the games mentioned in the list.
---
10. BULLET FORCE (ANDROID/iOS) –
Bullet Force can be played online as well as offline. It is a first-person shooter with multiplayer action where you can fight against other players in teams for survival. There are over 20 weapons with weapon customization and camouflages with unique attachments. There are four game modes, Team Deathmatch, Conquest, Free-For-All, and Gun Game. The graphics are quite cinematic and with a free spectator mode. You can also create custom matches to play with your friends. You can play the offline mode by battling against bots and improve your skills with the gun.
---
ALSO READ- Top 10 Best Games like PUBG for Android/iOS
---
Well, here is the list of the games that are similar to Call of Duty Warzone. These are some of the best games we found and make sure to check them all out.
---
Subscribe to our Youtube Channel. Follow us on Twitter & like our Facebook page for more post-updates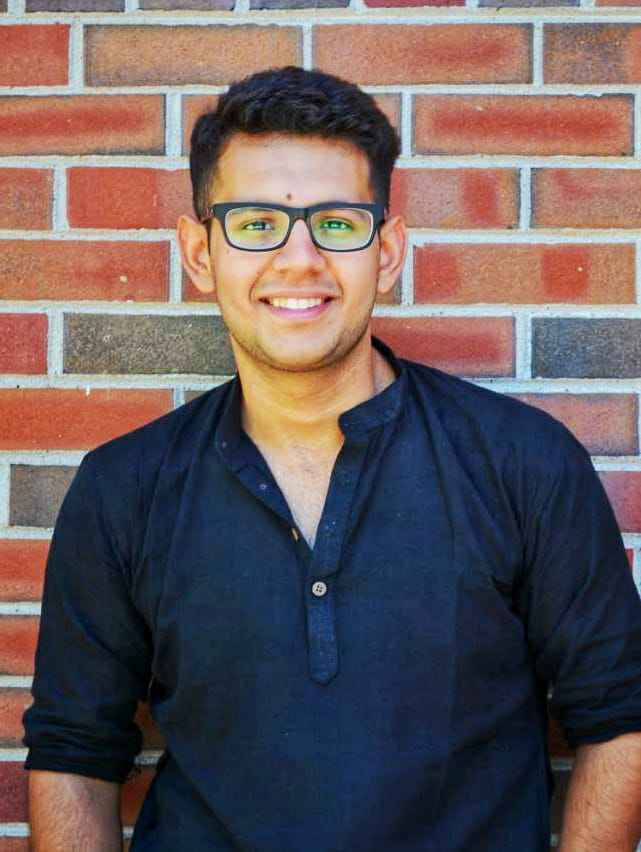 Shardul considers himself as a fitness enthusiast and animal lover, with a passion for gaming and music, especially Metal Rock and Dark Synthwave. He's a crazy football fanatic and FC Barcelona's fan. In his free time, he usually binges on Crime documentaries and Sci-fi movies.