Roblox is a massively multiplayer online game development platform, and there are millions of Roblox games to enjoy since it is so simple to create something enjoyable. User-generated content allows you to face the existential danger of a natural disaster, try your hand at pizza making, and relax with some tranquil scuba diving.
If you're using a PC, you may get started with Roblox by going to Roblox.com and establishing a free account. You may also play certain Roblox games as a visitor without an account, although most of the platform's social features need one. You may also get the app for PC from Amazon or the Microsoft Store.
Roblox is more than just another MMO; it's a platform that allows users to "make experiences, play games, roleplay, and learn with friends." Everyone receives their own virtual toolbox from which to develop their own Roblox games, which is driven by the simple, lightweight programming language Lua.
At the time of writing, Roblox has over 40 million games. This list of the top 29 Fun games in Roblox to play with friends considers current trends as well as long-standing favorites and tries to provide you with some suggestions for what to do across the platform's most popular genres.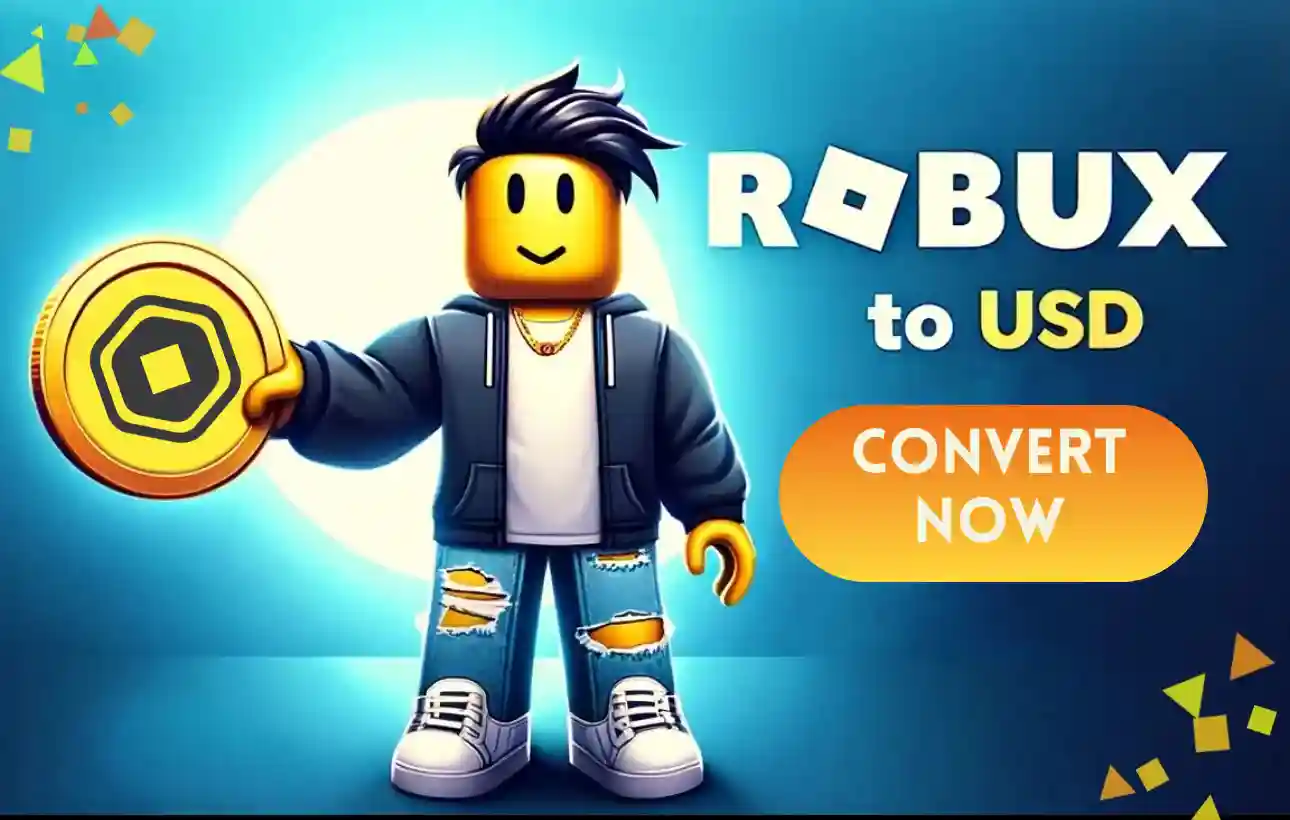 ---
Top 29 Fun Games in Roblox to Play with Friends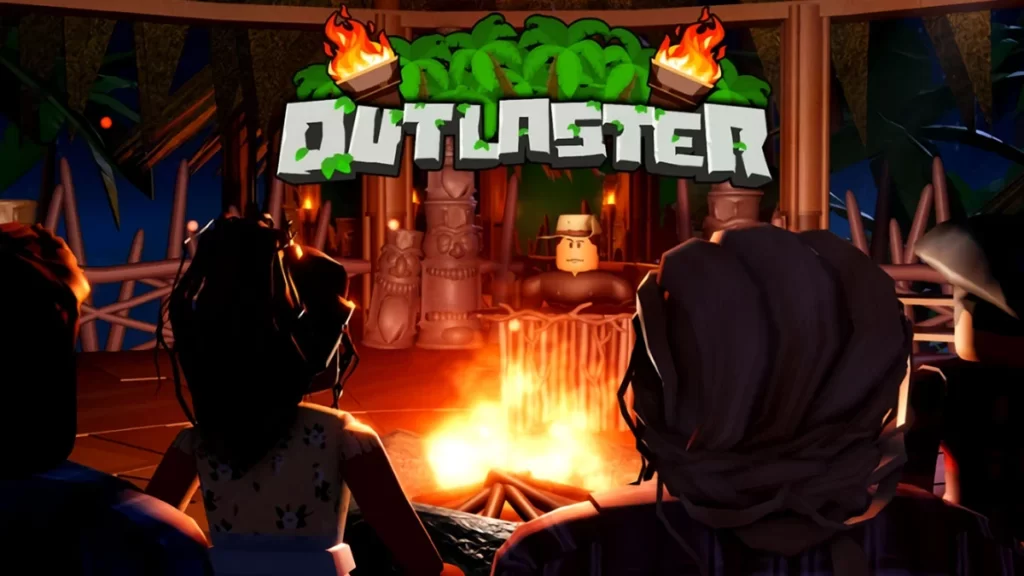 Although most games on Roblox that you play with your friends bring you closer together, Outlaster is designed to drive a wedge between you and your pals. It's almost like a reality program that's been made into an experience on Roblox.
You will begin the game on a stunning island in the tropics, which is also the setting for the conflict over control of the island. Every participant is on their own, and they must compete against one another, acquire advantages, and employ deception in order to win.
---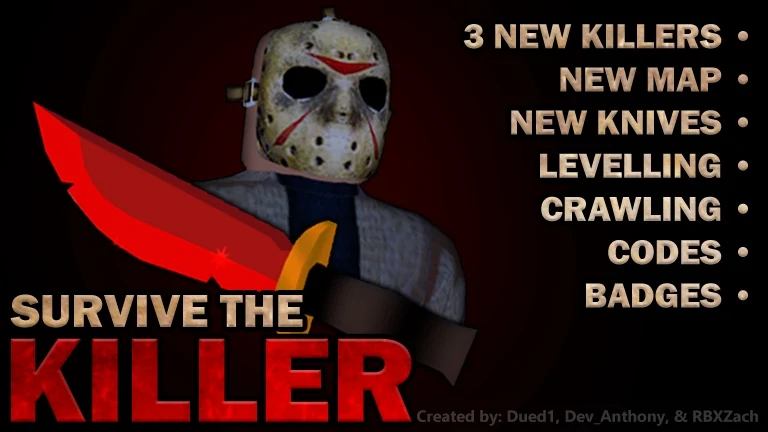 Hide and seek has never been more terrifying than it is in Survive the Killer, a hide-and-seek game available on Roblox. It is comparable to Friday the 13th, but the gameplay and visual aesthetic are unique to this game.
If you spawn as a survivor, you will need to stay hidden from the murderer, look out for your teammates, and fulfill objectives so that you may all make it out alive. In the meanwhile, it is the responsibility of the murderer to eliminate as many people as they can before the timer runs out or the survivors run away.
---
27. Anime Fighting Simulator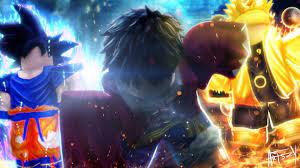 As one might anticipate, Anime Fighting Simulator is a fighting game that draws inspiration from the bizarre combat seen in various anime. Being a Roblox game, it is naturally less visual than some of the well-known fighting titles, but if you enjoy the genre, it's still a surprisingly full experience.
New products, tools, and features are often added; the game even has seasons (currently on Season 4). Different game modes, including the recently introduced Tournament mode and that classic inclusion: a Story Mode that almost anybody has touched, round out the experience.
---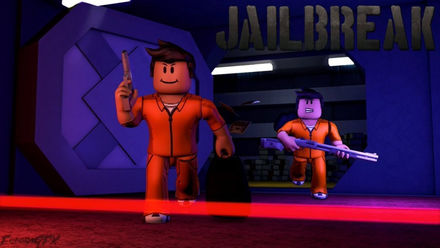 An open-world action Roblox game with a cops-and-robbers premise is called Jailbreak. The game was launched on April 21, 2017, and it was created by asimo3089 and badcc.
The ability to rob establishments like banks, casinos, museums and other venues is one way that the game is similar to the Grand Theft Auto series. However, in order to comply with Roblox's Terms of Service and make the material playable for children, it was modified.
---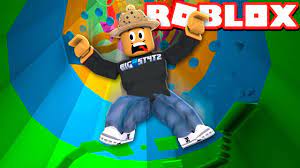 Tower of Hell is classified as an adventure game, but Roblox fans will recognize it as an obby game (short for obstacle course). Obbies are fairly infamous among Roblox players: while there are some amazing obbies on the site, they've also earned a reputation as the simplest sort of Roblox game to produce at extremely poor quality.
Tower of Hell is obviously one of the best. Consider making it to the Fall Guys finale every time, and the subsequent mad dash. Moreover, up to 20 players race to the top of the titular tower, with stages created at random and no checkpoints to make things simpler. Private servers cost 250 Robux per month and allow the host to customize various parameters.
---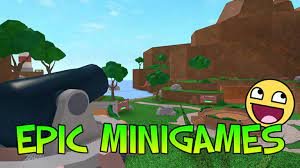 Roblox's version of Mario Party is Epic Minigames, which includes over 100 competitive games for children to play. The majority of them involve players needing to stay on moving obstacles in order to be the last one standing. Each is beneficial and may provide victors with new outfits and accessories.
Also, the game contains a lot of games from different genres that keep the players engaged. The games are further added and it gets more fun. Creators work very hard to make the game more active. Players generally play this to chill and not for competitiveness. This game is a must-try for killing your spare time.
---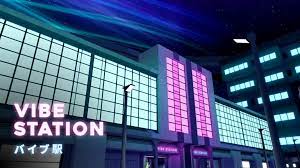 There isn't much to accomplish in Vibe Station besides, well, vibe with other players – and this lack of clearly defined goals sets it apart from other Roblox games. You begin at an underground train station in a neon-soaked cyberpunk version of Japan. You may hang around here and talk with other gamers while listening to a selection of ambient, electronic music.
Vibe Station is one of the finest Roblox games to unwind in after a hard day, with a stunning list of 47 distinct seating motions – players may balance atop or lay across public benches – as well as easter eggs scattered around the game's three floors.
---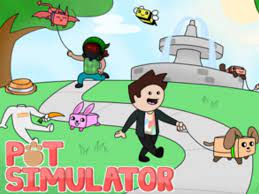 This game has to be on our list. You are permitted to maintain any sort of animal at this facility. Because it offers a broad selection of animal types and species to pet, this game is a refuge for animal lovers in general. You become the ultimate pet owner, acquiring and hatching numerous pet eggs online. These creatures will collect coins for you throughout the game.
It's a lot of fun, and it's one of Roblox's most popular and well-liked simulator games. The creators have done an excellent job, and this game is a work of art. That is why it is ranked as one of Roblox's Top 30 Best Simulator Games.
---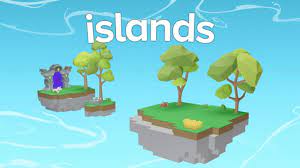 You've been stranded on an island, and your sole aim is to stay alive alongside the other players. Explore the island in quest of new goods that will help you survive here. Create camps and troops to assist you in surviving on this island. Other game kinds are available, and there is much more to explore and enjoy. Investigate the numerous choices available on the island.
---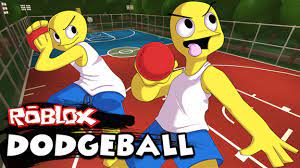 ROBLOX DODGEBALL! was launched on July 11th, 2015, somewhere in the middle of the night by alexnewtron. However, after several teasers and ads leading up to its release, this game got 100,000 visits and around 2k likes on its first day, and that figure is fast growing. The song was influenced by the soundtracks of SSB4, Splatoon, and other Nintendo games. There are presently two game modes available.
Also, you must hurl balls at other players in traditional mode; if you are struck four times, you die. To win, you must defeat the other team. Meanwhile, in one squad, there is a single person known as the Juggernaut, who has a lot of health. The remaining members of the server are on the opposing team. The game is one-of-a-kind and a lot of fun to play.
---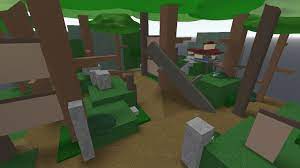 Be a Parkour Ninja is a twitchy, fast-paced title that allows you to wield a katana or a huge sword against other Roblox users in order to be the last one remaining. The ability to nimbly scale up high buildings and dive into unsuspecting opponents is what makes this Battle Royale game so exciting.
The game also assigns you a score to show how you compare to other players, providing a fantastic motivation to repeat and perfect your fighting abilities. That's why it is among Fun games in Roblox to play with friends.
---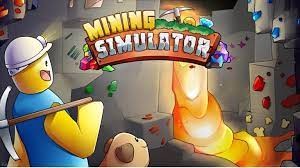 A mining simulator is essentially a game that pushes you to dig deeper. The game is addictive, and once players begin digging, they are unable to stop. Players must keep digging deeper in search of treasures, and the lower you go, the higher your level. You may upgrade your mining equipment to give it some serious muscle and mine like a pro.
You may even mine with nukes in this Roblox simulator game! The game is only available to Minecraft enthusiasts and players. Moreover, the game will give you the exact feelings you're looking for and is a lot of fun to play. Everyone desires to be able to play Minecraft within Roblox with minor tweaks.
---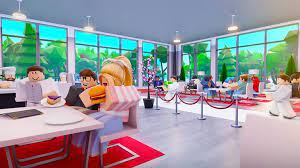 In real life, you can't cook? That's okay; you may realize your goal of being a great restaurateur by operating your own virtual five-star restaurant. You'll be juggling various responsibilities in My Restaurant!, including waiter, cook, and aspiring entrepreneur.
However, but don't be concerned about being overburdened; employ additional staff and furnish your restaurant with a range of kitchen gadgets and beautiful furniture to ensure that your business runs well. Moreover, you may even build the restaurant up to eight stories high, converting it from a small café into a billion-dollar enterprise that other players can only dream about.
---
16. Scuba diving at Quill Lake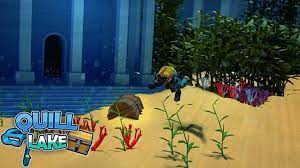 It's never been more soothing to search for hidden gems among the depths and cracks of a beautiful blue lake. Initially, aside from unraveling the secrets of the lake, much of the fun of Scuba Diving in Quill Lake is in exploration and discovering secret tunnels and other hidden locations to scour for rare items and trade them for money.
Some locations, on the other hand, will need you to improve your equipment before you may enter them. For instance, if you want to explore underwater caverns, you'll need to put on a hazmat suit and air tanks because getting up to the surface for air will be difficult.
---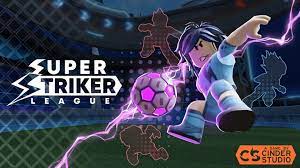 On August 30th, the Cinder Studios Super Striker League made its debut. The aim is simple: get the ball into the opposing team's goal before they do the same to you. To outwit them, you must employ a variety of abilities and methods. Special occurrences will occur that will either help or hinder your progress, making Super Striker League one of the most popular sports games on Roblox.
Each encounter is unique, with ninjas throwing arrows at you and mummies resurrected. For example, a slew of power-ups may emerge on the ground to aid your super ability, which by default offers a significant boost in speed and energy.
---
14. Dynamic Flight Simulator 2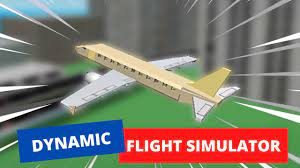 Dynamic Flight Simulator by simcitiweegee was a huge hit on ROBLOX, with over 11 million views, 27k likes, and 150k favorites. The game has over 30 flyable planes, 6 airports, and more unlockable features.
Flight Simulator that Moves! It's the next generation of Roblox flying, with scale-sized planes, bigger landscape, and mesh planes! Fly about in your jet and take in the breathtaking sights!  Also, the game is a sequel to its successful predecessor. It is one of the Fun games in Roblox to play with friends.
---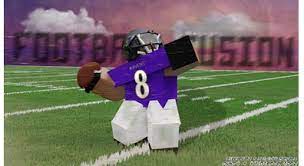 Football Fusion was established in August of 2019. It eclipsed the popularity of several other sports games, such as Super Striker League and TPS Ultimate Soccer. In this game, two captains form two teams, each with their own set of players, and a coin flip determines who gets the ball first. If the captain wins, he has the option of receiving or deferring the ball. At the end of the game, the team with the most points wins
If the score remains tied after four quarters, the game will be decided in overtime. The winning team is the one that scores a touchdown on the first drive, kicks a field goal on the second drive, or stops the offense after kicking a field goal. To summarise, the game is a blast to play and a must-try.
---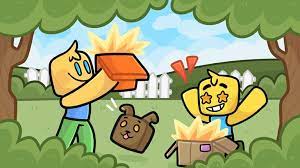 Unpacking new things is a favorite pastime for many people. The Unboxing Simulator game covers all of the major holidays, with Easter now being the most popular. It's a straightforward game in which you crush boxes to find out what's inside. These are unlikely to be the most expensive catalog items in the game, but you never know.
Unboxing Simulator, like many other great Roblox games, has a multitude of gathering things. There are weird headgear and even stranger animals that can help you on your box-smashing quest. Unboxing Simulator, which debuted in 2019, has attracted over 200 million visits.
---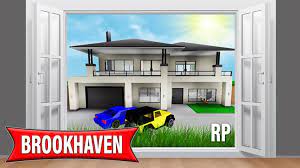 Brookhaven RP is a Town & City game that is less than a week away from celebrating its first anniversary on the Roblox platform at the time of writing. The game's massive success in such a short period of time exemplifies what made Roblox so popular into 2020. Brookhaven is a calm, Second Life-style RPG that focuses on luxurious life and the ability to escape.
What's not to love about this? The game's description emphasizes the need of meeting like-minded people to role-play with, and servers are limited to a social circle of 18 participants. Also, to facilitate this, you can presumably build up a private Brookhaven RP server for 100 Robux.
---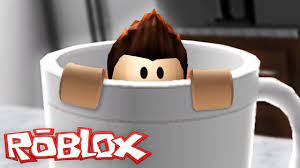 Hide-and-seek is a rite of passage for all students. But, instead of risking rain, stinging nettles, and a few bruised knees, we can now experience the excitement of the best playground game of all time from the comfort of our own home with Hide & Seek Extreme.
Also, if you're locked in perpetual detention and aren't aware of the idea – first and foremost, you should consider making a change – one player is chosen at random as 'It' and must discover their friends after they've been given a brief time to hide in the game's ingeniously created landscapes. That's why it is among Fun games in Roblox to play with friends.
---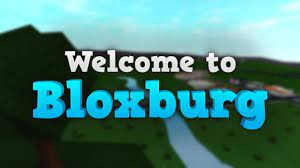 Welcome to Bloxburg is a Town & City game inspired by The Sims. The features are mostly what we've come to expect from the life simulation genre: your character can obtain a day job, live a leisurely life with pals, or seek adventure in the game world at large. This game also has a construction model that has gotten a lot of acclaim.
It's worth mentioning that Welcome to Bloxburg is one of the few Roblox games that require payment before you can play. It costs 25 Robux, which is roughly 30p (albeit the current minimum purchase of 400 Robux is £4.59). There are also a few add-ons available for purchase, which mostly provide more diverse and versatile construction tools.
---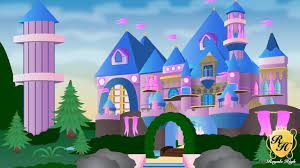 Royale High is categorized as an adventure game on Roblox, although it is actually a fantasy RPG. You take control of a superhuman high schooler from a noble family, and your goal is to combine socializing with other players with studying to level up your character. Better grades earn you extra in-game cash, which you may use to purchase cosmetic things for your character.
Outside of the classroom, there is also a growing and diverse gaming world to explore. Seasonal events and improvements are added to the game regularly. Moreover, you may also put up a private server in Royale High for 100 Robux.
---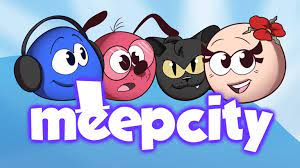 MeepCity is a Town & City game similar to Welcome to Bloxburg, but with a stronger emphasis on socializing with other players: servers may accommodate up to 200 players (Roblox games generally top out at around 30).
In many respects, MeepCity is a reimagining of some of Roblox's other most popular games. Moreover, it has a popular series of customizable pets, a construction system where you can create your own home, and mini-games that earn you in-game cash for purchasing cosmetic things.
---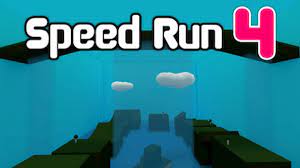 Speed Run 4 is a classic quick-fire platformer game that is ideal for playing in short spurts at lunchtime. When you cross the starting line, you are instantly placed in sprint mode, and you aim to race through each of the 31 levels as soon as possible.
Yes, it's basic, but the level design is as varied as the soundtrack. Also, one map may have you drifting through vivid purple platforms to trippy trance, while another may be plain white with, well, Coldplay's Speed of Sound as your backing track – because why not?
---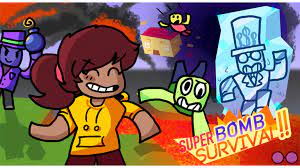 We seldom play survival games where the pre-game lobby is as entertaining as the game itself. But we'll get to it in a minute. Super Bomb Survival!!, like Natural Disaster Survival, requires you to avoid different physics-based hazards falling from the skies if you want to stay alive.
Airborne dangers can take various forms, ranging from dynamite that explodes on a timer to flames that spread. Explosions cause lasting structural damage that continually varies during each two-and-a-half minute round, revealing the verticality and destructibility of each setting.
---
Many Roblox games are 'Tycoon' simulations or management games, but one of the finest in Theme Park Tycoon 2. After a brief training, you will be given a sizable plot of land on which to build your own Disneyland. The user interface is simple and offers a fair selection of choices, but not so many that it becomes overwhelming.
You must pay close attention to detail here: you must ensure that you have enough dumpsters and other facilities to keep your customers pleased and your park clean. If you fail to meet your hygienic duties, expect a lot of garbage to fill the floor. After all, being a theme park designer isn't all fun and games.
---
3. Natural Disaster Survival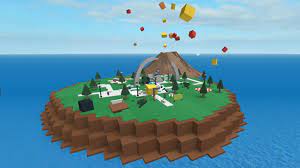 Natural Disaster Survival is reminiscent of any other survival game. Prepare to urgently seek refuge from the elements in any shelter you can find. In this Roblox game, you won't be battling each other, but you will be trying to hide from different natural catastrophes that are specifically meant to kill you.
In the first round, we had to sprint to the top of a glass skyscraper to avoid a flash flood. Then, during another round on the same map, we rocketed back up to the top, only to discover that an earthquake had forced us to keep our distance from any towering structures. As a result, our avatar has disintegrated into many, many fragments.
---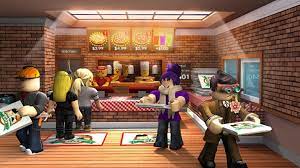 This one is certainly for culinary game aficionados. If working for a pizza firm was this much fun, we'd ditch our computers and head to our closest Pizza Hut in a heartbeat. Work at a Pizza Place is a Roblox game that allows you to join Builder Brothers' Pizza and fulfill your reasonable goal of being a cashier, cook, boxer (not that sort), and delivery mule.
Playing around with the first three occupations is entertaining enough, but you'll have the most fun as a nasty cashier, giggling at your customers' hilariously worded indignation. After you've finished irrigating the pizza-loving public, you can put the surprisingly sound driving mechanics to the test by delivering client orders to their door a few homes down from your own.
---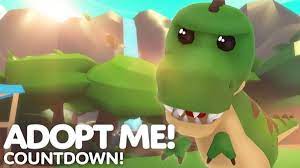 Anyone who recalls the Nintendo DS favorites Catz and Dogz will like this adorable pet game in which you raise, clothe, and care for your adopted pets. You may create your own home and decorate it any way you like in preparation for the arrival of your new pet. If you're dissatisfied with your pet or want to get your hands on the ultra-rare neon dog, you may swap animals with other players.
Adopt Me is updated regularly, bringing additional creatures ranging from parrots to reindeer, with the most recent update. Adopt Me has a lot to keep you busy, making it one of the most popular Roblox games. This is our #1 among Fun games in Roblox to play with friends.
With this, we conclude our list of the Top 29 Fun games in Roblox to play with friends. Do try all the games and comment on your favorite. Till next time, stay safe and follow us for more gaming coverage.
Follow us on Twitter & like our Facebook page for more post-updates.
---
Check out more Roblox Games –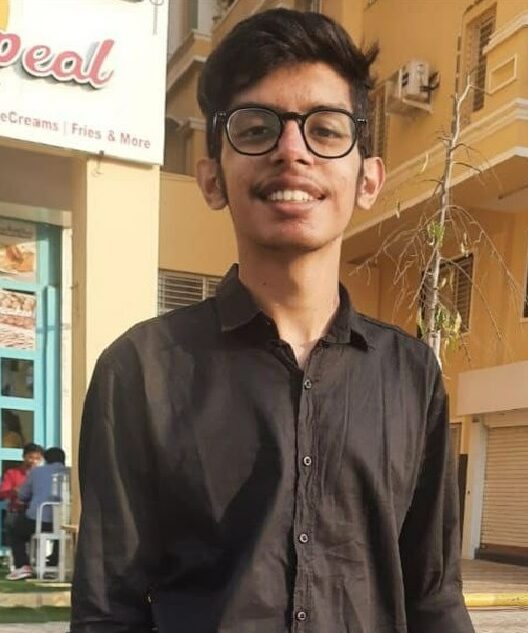 An experienced gaming content writer who emphasizes on offering the most recent information and how-to tutorials for the trending titles. Being a Hardcore gamer himself, he likes to try an array of games and likes to spend his time exploring them. He likes to unwind by listening to R&B music when he's not writing about gaming stuff.