The Nintendo Switch Lite is a well-liked handheld gaming system that provides gamers with an option that is both more inexpensive and more portable.
Even if it may not have all of the capabilities that the original Switch did, it is still an excellent piece of hardware for individuals who wish to take their favorite games with them everywhere they go. On the other hand, one question that is frequently asked is whether or not wired controllers are compatible with Switch Lite.
Here is our guide on Does wired controller work on Switch Lite
---
Does the wired controller work on Switch Lite
Short Answer: Yes, the wired controller work on Switch Lite. The Pro Controller may be linked as a wired controller with a certified accessory, such as the Dual USB PlayStand for Nintendo Switch Lite by HORI, or it can be used wirelessly on the Nintendo Switch Lite.
In order to provide an answer to this issue, we need to first have an understanding of the fundamental capabilities and parameters of the Switch Lite.
Because it is intended to be used as a portable device, the Switch Lite does not include a docking station or Joy-Con controllers that can be removed from the device as the original Switch did. Instead, the controls are integrated into the gadget itself, which results in a device that is both more portable and less cumbersome to use.
The original Switch's wide range of playable styles and controller configurations was one of its most compelling selling points. Not only does it accept the Joy-Con controllers, but it also supports a wide variety of controllers and accessories made by third parties, including wired controllers.
Because of this, if you want to use a wired controller instead of a wireless one, you can easily connect it to the Switch dock by plugging it in, or you can use an adapter to connect it wirelessly. The Switch Lite, on the other hand, does not come with a dock, and the controllers that are integrated into it cannot be removed or changed.
This implies that in order to utilize a wired controller with the Switch Lite, you will be required to make use of an adapter or attachment that gives you the ability to connect the controller directly to the console.
Consoles that are compatible
You may connect a wired controller to the Switch Lite through the use of any one of a number of different types of accessories that are currently on the market.  The use of a USB-C to USB converter, which enables you to connect a wired controller to the USB-C port on the console, is one of the most commonly available choices.
This particular form of adapter is one that can be utilized with a broad variety of wired controllers, is accessible to a large number of users, and is not overly pricey. You may also use a wireless adapter to connect a number of controllers to the Switch Lite wirelessly.
One example of such an adapter is the 8Bitdo Wireless Adapter, which is available at Amazon.com. This sort of converter is more expensive than a USB-C to USB adapter, but it offers greater versatility and convenience than the other type, as it may be used to connect numerous controllers at the same time.
Even when using the appropriate adapter, not all wired controllers may be used with the Switch Lite. This is something that should be kept in mind. There is a possibility that the console will not detect certain controllers at all, while others could call for the installation of additional software or drivers.
It is vital to confirm the wired controller or adapter's compatibility with the Switch Lite before purchasing it to guarantee that it will function as intended and that it will not cause any compatibility issues.
Your gaming experience may be improved with a number of different accessories that are compatible with the Switch Lite.  These include wired controllers as well as a wide selection of alternative options.
For instance, you may get a protective cover for your console that will keep it secure from scuffs and bumps, or you can buy a screen protector that will keep the screen from becoming damaged.
Because the Switch Lite has a battery life that is considerably reduced when compared to the original Switch, you may want to consider purchasing a portable charger or battery pack in order to increase the amount of time you are able to play games while you are on the move.
There is a wide variety of chargers and battery packs that can be purchased; thus, it is essential to select one that is suitable for use with the Switch Lite and delivers an amount of power that is adequate to satisfy your requirements.
---
Conclusion
To summarize, the Nintendo Switch Lite does not have built-in support for wired controllers; nevertheless, it is possible to utilize wired controllers with the aid of an adapter or other equipment.
There are a lot of different alternatives that you can choose from if you want to tailor your gaming experience and get the most out of your Switch Lite console.
Whether you prefer a wired or wireless controller, you can take advantage of these possibilities. If you have the correct accessories, you will be able to play all of your favorite games no matter where you are or when you want to play them.
Follow us on Twitter & like our Facebook page for more post-updates.
---
Check out more –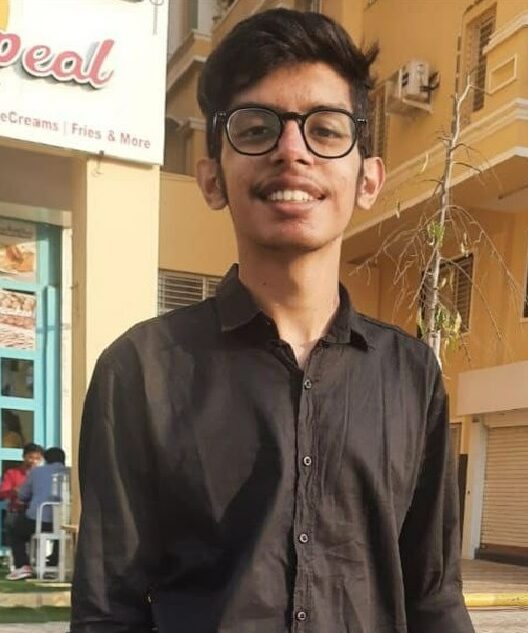 Jatin is an aspiring dentist with a keen interest in video games who likes to spend his time playing an array of different games. Other than that, he is a die-hard basketball fan who often embraces R&B music.