The humongous load of content, which the Seasonal pass has to offer, and the assortment of weapons in the arsenal has really helped Black Ops Cold War become quite popular. Players all across the globe are swarming in to try out the latest COD title in the franchise.
Time and again the Devs of various Call of Duty titles have impressed the fans and players by bringing new content with every Season. The consistent addition of weapons, characters, modes, and much more with every passing season, are some of the features for which Black Ops Cold War has become one of the most popular FPS games out there.
That being said, we all hope all the Cold War fans are geared up. That's because another update is just right around the corner. The gaming fanatics won't have to wait much longer for the updates and can start readying themselves for the barrage of new content.
Black Ops Cold War update:
The upcoming major update will be version 1.11 and is expected to be somewhere around the size of 9GB for PlayStation players. From that most of you guys can guess, the amount of content we will be receiving in the next update.
We have below a schedule of when the update is set to go live.
February 3 at 11 PM PT
February 4:

1 AM CT
2 AM ET
7 AM UK
8 AM CEST
6 PM AEDT
The latest update involves fresh content for both the Multiplayer and the Zombies mode. In the new update, we can see the return of a fan-favorite Black Ops 2 map – Express. The Express map will be coming with a 24/7 playlist that will feature Team Deathmatch, Kill Confirmed, Domination, and Hardpoint. New maps will be introduced to the playlist rotation for Prop Hunt enthusiasts.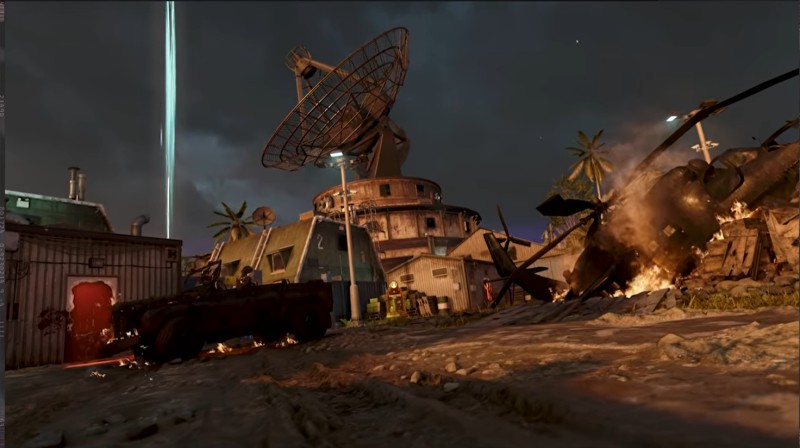 Black Ops wouldn't be where it is today without its most loved feature. You guessed it right! It is the Zombies mode. In the latest update, the Zombies Mode of Cold War gets a brand-new map – Firebase Z. Treyarch really has gone all out with this update.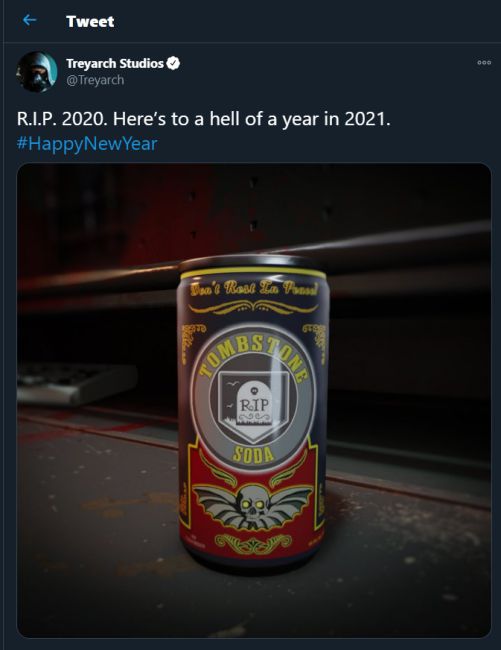 Apart from that, we also get a new and slightly tweaked perk. It is the Tombstone Perk. The tweak being, after getting downed by the enemy, a player turns into a shadow. The player can then explore the Dark Aether whilst attempting to get back into the fight.
Also coming to Zombies on February 4 is the all-new Dead Ops Arcade Solo Advanced Start mode. Players have an advanced initial position based on the highest round attained in Dead Ops Arcade 3 Solo.
We are in for a ride with this new update. Better get ready to have a barrage of mind-blowing content coming your way in the next update of the Black Ops Cold War.
---
Patch Notes –
MULTIPLAYER

Maps

Express [NEW]

Express now available in map rotation in Core and Hardcore modes.
Express 24/7 playlist now available.

General

Addressed an issue with uneven map distribution in non-map voting playlists.

Modes

Endurance (40 Players) [NEW]

New high-player count mode available on Sanatorium, Ruka, and Alpine.
After one bomb detonates, a new one comes online to take its place, so five bombs are always available instead of an initial set that gets reduced to a single bomb before the next wave.
Score limit doubled from 500 to 1,000.

Prop Hunt

Added new maps to Prop Hunt rotation:

Express
Raid
Crossroads Strike
Armada Strike

Gunfight

Added Nuketown '84 to Gunfight map rotation.
2v2 and 3v3 Gunfight now available in Custom Games.

Hardpoint

Updated Hardpoint Owned score event to increase in score the longer a player controls the Hardpoint. This score modifier will reset upon leaving the Hardpoint.
Reduced Hardpoint Secured score event from 50 to 25 score.

ZOMBIES

Maps

Firebase Z [NEW]

New "Firebase Z" map now available via Endless and Round 20 playlists for all players.

Die Maschine

Addressed an issue on "Die Maschine" that rarely positioned players outside of the map when teleporting from the Dark Aether.

Express (Onslaught – PS4/PS5)

Express now available in Onslaught on PlayStation.

Featured Playlists

Firebase Z Endless [NEW]
Firebase Z Round 20 [NEW]
Dead Ops Arcade Solo Advanced Start [NEW]
Onslaught Express [NEW] (PS4/PS5)

Perks

Tombstone Soda [NEW]

Tombstone Soda Perk now available in "Firebase Z" and via Der Wunderfizz in "Die Maschine."

Quick Revive

Addressed an issue that prevented Quick Revive from reducing the time it takes to regenerate to full health.

Support

Napalm Strike [NEW]

Napalm Strike now available as Support in Zombies.

Artillery [NEW]

Artillery now available as Support in Zombies.

Self-Revive

The Self-Revive will now only drop if a player in the game can equip it.
Capped the maximum amount of Self-Revives that can drop in a game to the total number of players in the game.

Sentry Turret

Addressed an issue that allowed duplicating the Sentry Turret support item.

Weapons

Assault Rifles

Increased critical hit damage on all assault rifles.
Increased max ammo stock on all assault rifles.

Submachine Guns

Increased critical hit damage on all SMGs.
Increased max ammo stock on all SMGs.

Shotguns

Increased base damage on the Streetsweeper shotgun.
Increased range of the Streetsweeper shotgun.

Blueprints

Addressed an issue that prevented attachments from appearing on the "Western Justice" Weapon Blueprint.
Read Official Patch Notes Here
---
Subscribe to our Youtube Channel. Follow us on Twitter & join our Telegram channel for more post-updates.
Abhigyan identifies himself as a tech geek, gaming cognoscenti, and also a connoisseur of music. Unidentified and mysterious phenomena never fail to gather his undivided attention. When not reading about bizarre and perplexing entities across the Universe, he can often be found cheering for his favorite teams in Football.