Farming Simulator 22 is now accessible to buy at any time you want to try it out. There is a lot to learn and a steep learning curve when you first start the game, which might be intimidating. Farming Sim 22 features a large shop with a variety of farm upgrades to choose from.
We won't be giving you any equipment recommendations today, but we will show you how to maximize the game's store.
Farming Simulator 22 has everything you'd expect from a simulation game. And knowing how to obtain land is one of the most vital things to know if you want to succeed in Farming Simulator 22.
What are the requirements for acquiring land in FS22? Well, it's actually rather straightforward, but there are a few things to consider before you begin.
Single fields are not available for purchase in FS22, which is one of the most crucial things to remember while buying land. You can always add a field to an empty zone or adjust the size of one that already exists. In this strategy, you have complete control over how the land is structured. It's also worth mentioning that the majority of the fields will be uneven.
It can be tough to complete chores or projects at times. In and of itself, this game is one-of-a-kind and tough experience. We're here to help you get your own piece of real estate. Here is our guide on How to buy Horses in Farming Simulator 22. So, without any further ado, let's get started.
---
How to buy Horses in Farming Simulator 22
Horses are one of the aspects in Farming Simulator 22 that can help you make a lot of money if you know what you're doing. Our Farming Simulator 22 Horses Guide will show you how to obtain horses and use them to earn money in the game.
You'll need to purchase a tractor before you can start employing your horses to make money. Any tractor will suffice as long as it is equipped with a front loader.
After you've got that, you'll need something to transport water to the horses. The Aquatrans 7300 S is the greatest option for this, and it costs $9,500, but you may use whatever water tanker you like. Of course, it goes without saying that you'll need a field to keep your horses in.
You'll also need a machine to remove the straw from the bales, which you can get for $25,000 if you buy the Primor 15070.
After that, you'll need to attach a front loader to your character. Any front loader that suits your tractor can be used. Finally, purchase a Pallet Fork. Have them delivered to your farm once you've gathered all of these items.
The Animal Dealer is the principal source for purchasing animals. A big marked space for animal transactions is located outside the building, where animals can be purchased or sold. Horses, at $5,000 each, are the most expensive creatures in the game (not including transportation fees). The cheapest Horse Paddock in the base game costs $50,000 and can accommodate up to 8 horses.
Water, straw, and food will help your horse stay healthy. 350 liters of water and 700 liters of straw are required for each horse. 3.500l oats and 3.500l hay are required to feed it. You can either produce and harvest your own oats or purchase them from a store.
---
How to Make Money from Horses in Farming Simulator 22
One thing to keep in mind is that in this game, you will not be breeding horses. You'll train them and then resell them for a profit.
You'll need hay, straw, and food for them in order to accomplish this. This can be purchased at a market. Put the straw in the Primor together with the hay and drive it to the field. Clear the weeds out of the field where you'll be training the horses.
Then you must construct a Horse Penn atop it. You can begin by building the smallest one, which can accommodate up to eight horses at any given moment.
Players can purchase a horse from the Animal Dealer once you have the Horse Penn. You can buy whatever horse you like and it will be waiting for you on the field.
Unload the straw onto the Penn to provide a place for the horse to rest. Also, remember to remove the hay and food to ensure that your horse has plenty to eat. Finally, fill the Aquatrans with water from a nearby pond to supply water to your horse.
You can start training your horse once you have all of the necessary items. Riding your horse is a very straightforward activity. All you have to do now is walk over to your horse and push the relevant button.
You can ride your horse once you've gotten on it, and the horse will begin to train. You will be able to sell the horse for a profit after the animal's training level has reached 100%.
Keep in mind that you must clean your horse after each riding session. This will boost the horse's worth, and it must be done on a daily basis. The practice must be performed every day until the horse's level reaches 100%, at which time you will be able to sell it for the highest possible profit.
Every horse needs a daily ride to stay in good shape. Get on a horse at the stud farm, then ride around the map, where you'll see a daily riding progress bar near the horse's name that increases by percentages as you ride.
That's all for today's article on How to buy Horses in Farming Simulator 22. Do check out all the sections and let us know how this guide was helpful for you while playing the game. Till then, stay safe and follow us for more upcoming gaming coverage.
Follow us on Twitter & like our Facebook page for more post-updates
---
Check out more Roblox Games –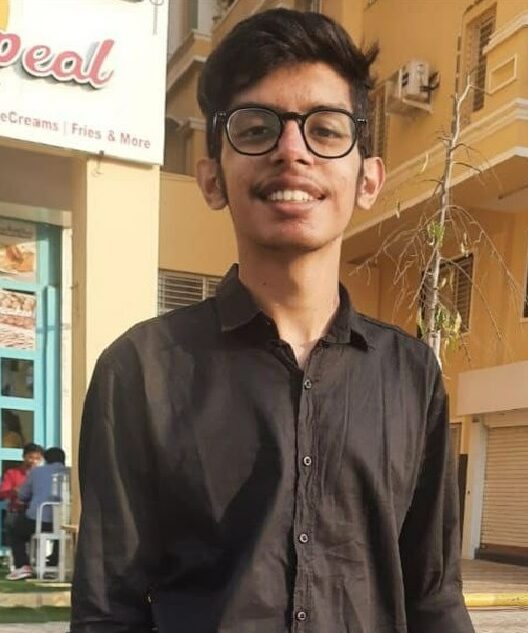 Jatin is an aspiring dentist with a keen interest in video games who likes to spend his time playing an array of different games. Other than that, he is a die-hard basketball fan who often embraces R&B music.