Cost-effective gaming? Stop right there! Some of the best games on the Switch can be had for less than $5, and this includes anything from platformers to puzzle games to party games, so there's no reason to spend more than you can afford in 2023.
Some of the most popular games in the industry can be found on the Nintendo Switch. The platform has an abundance of popular franchise games, such as Zelda, Mario, Kirby, and Fire Emblem.
However, the Switch also has an extensive selection of cheap but enjoyable games. After sifting through the mayhem that is the Switch eShop, we've compiled a list of the finest games available for less than $5.
The eShop is great for finding new games without breaking the bank. Browse these low-priced eShop titles if you're looking to spend some additional cash or gold points.
---
Top 31 cheap switch games under $5 in 2023

1. Barry the Bunny
Price $4.99
Contrary to what the game's cute visuals might lead you to believe, Barry, the Bunny is anything from easy. This tough platformer follows a rabbit as he travels through four distinct ecosystems in search of bridges to repair so that his animal buddies can return home.
When things get tight in the 2D platforming sections, you can relax to the tunes of the game's delightful chiptune soundtrack.
---
2. Reigns: Game of Thrones
Price $3.99
The decision-making gameplay of Reigns is transplanted into the setting of Game of Thrones' Westeros in Reigns: Game of Thrones. Feel the weight of being king by defending the Iron Throne in text-based scenarios. Never forget, Valar Morghulis.
---
3. Daggerhood
Price: $4.99
Daggerhood is an original puzzle platformer that was obviously significantly influenced by Celeste. The game features over a hundred levels spread across five realms. There are five distinct minibosses to take down, and each level has its own set of tasks that must be met in order to obtain the level's reward.
A new gameplay feature is unveiled with the opening of each new world. While the mobile version of Daggerhood is fine for a quick platforming fix, the Switch version's tactile controls are where the game truly shines.
---
4. Pocket Mini Golf
$2.49
This inexpensive game has a tonne of mini-golfing material. You'll put your way to success through 50 unique greens while avoiding water, magnets, and other obstacles. The game also features a robust multiplayer option, with support for up to four players on a single Switch system.
---
5. Dig Dog
Price: $3.99
The action platformer Dig Dog was created by a single creator in the roguelike genre. Throughout the game, the player assumes the position of a dog that must run, jump, and dig in order to find a trove of buried bones. Bone Hunt and Free Dig are the two playable game types in Dig Dog.
The roguelike mode known as Bone Hunt has players searching for relics in one of four unique environments. The game's dynamically generated levels give each playthrough a unique flavor. Free Dig is less punishing because it has no game-overs and an infinite number of levels.
---
6. Astro Bears
Price $4.99
Astro Bears is a bit like a 3D version of Snake, offering a strange competitive, and cooperative experience. You and your opponents chase each other around a miniature, spherical planet. There are multiple characters to choose from, providing you the freedom to experiment with different strategies.
---
7. Space Dave!
Price $4.99
Put Dave in orbit! is a first-person shooter in the vein of old-school arcade games like Space Invaders. Hold your stand against onslaughts of foes, then fire upwards to eliminate them. Rocket, Dave! includes internet leaderboards, hard boss fights, and local co-op for two players to show their arcade prowess.
---
8. Ambition of the Slimes
Price: $5.00
In this simulation role-playing game, you'll face up against all sorts of interesting obstacles while attempting to take over the globe with slimes. As they progress up the food chain, players can claim tougher and tougher adversaries. Surprisingly, there's also some strategy involved in commanding your slime force.
Some slimes can teleport, while others can melt. Puzzles abound while trying to figure out how to conquer an opposing force. Maps can be restarted multiple times to test out new strategies, although the game is never truly unbalanced.
---
9. Doom 64
Price $4.99
If you have $5, Doom 64 is one of the best games you can buy. This Switch port is a faithful reproduction of the N64 original, which was released in 1997. The visuals on the new platform are impressive, but the portability of Doom 64 is its main selling point.
---
10. OPUS: The Day We Found Earth
Price: $5.00
This brief yet sweet interactive narrative is called OPUS: The Day We Found Earth. The main gameplay cycle can grow boring after a while, but the story is compelling enough to warrant playing through the game at least once.
The player assumes the role of Emeth, a robot sent on a mission to locate Earth and preserve humanity. You use a telescope to look into the night sky while listening to a moody score.
---
11.  KAMIKO
Price: $4.99
Play as one of the various priestesses and take on monsters while completing puzzles reminiscent of Zelda. KAMIKO has a lot to offer those who enjoy adventure puzzle games. If you have fewer than 2 hours, you can finish the game.
With three unique priestesses and four tiers to unlock and master, the game offers a fair amount of depth and replay value. There are two different strikes and a dash mechanism available to each priestess.
To my ears, KAMIKO has one of the best indie game soundtracks available at this pricing. When the Nintendo Switch first came out, it was also one of the greatest bargain eShop games available.
---
12. Dumpy and Bumpy
Price: $4.99
The puzzle games Dumpy and Bumpy are both ingenious and entertaining. You'll have to work through eight worlds and 80 levels full of challenging challenges. Additionally, you can challenge a friend to a game using the competitive mode.
---
13. Super Crate Box
Price: $4.99
Lightning-fast arcade game wherein picking up an object results in a change in the player's armament. More than 20 pieces of weaponry await you in an unending arcade mode. Gain access to additional playable characters as you achieve high scores across a variety of game levels. The actual gameplay is easy and quick to pick up, but rewarding to master.
If you're curious about Super Crate Box, you may try it out for free on Steam. It's a lot of fun to arm oneself with knowledge of many weaponry.
---
14. Toki Tori
Price: $2.99
Toki Tori is a fantastic update on a Gameboy Color classic from the year 2001. The player controls the titular chicken as he or she progresses through increasingly challenging levels. Given Toki's inability to leap, a few of the challenges must be approached in novel ways.
Conquer the stages by constructing bridges, freezing foes, and setting traps. Toki Tori is difficult, but not impossible, thanks to the game's rewind feature. Toki Tori is one of the best low-priced eShop games on Switch for puzzle aficionados.
---
15. Qbik
Price: $4.99
Qbik is a pixel art puzzle platformer with a progressive difficulty curve. There are 63 premade levels to choose from and a level builder to create your own. Players who enjoy challenging their reasoning skills will enjoy Qbik.
There is some sort of plot, although it is really thin. Solving the various puzzles in the game's various rooms is where most of the game's enjoyment lies. If you like puzzle games, you should play this one.
Note that you can try out a little clip of Qbik over on the eShop to get a feel for the game. If you're into games, you might want to have a look. A demo is included, making it unique among cheap eShop games.
---
16. Akane
Price: $4.99
Akane is a great option if you're searching for a cheap, intense game that won't break the bank. You're free to kill unique adversaries all throughout the map in this "brutal arena arcade slasher." The pixelated visuals and unlockable weapons and equipment keep things fresh.
---
17. Flood of Light
Price $4.99
The puzzle-solving video game Flood of Light is stunning to look at. Play as a fascinating young girl who can seemingly control light in a city drowned by water. Flood of Light is a game that you may lose yourself in because of its beautiful visuals, mesmerizing lighting, and soothing soundtrack.
---
18. Back to Bed
Price $4.99
Do you often find yourself wandering around the house when you're sleeping? In any case, Bob fits the bill. Bob frequently daydreams his way around the city after nodding off in the office. You might worry for poor Bob's safety here, but he's got a guardian to help him solve the maze-like puzzles in 3D.
---
19. Mom Hid My Game!
Price $4.99
Keep in mind the days of childhood when in order to get you to do your homework, mom would take away your video game. Wow, to have that available in a game is mind-blowing. My Mother hid my video game from me! is a unique and challenging puzzler on the importance of knowing where your game is.
---
20. Tennis in the Face
Price $4.99
The gameplay of Tennis in the Face consists of, you guessed it, hitting tennis balls at your enemies in order to deal damage to them (in the face). Over 100 levels and other game modes await you as you hone your serving skills, smash balls into enemies, and set off chain reactions to eliminate swarms of foes.
---
21. 12 Orbits
Price $1.99
Bring out 12 Orbits as a party game. The game may be played with up to 12 people at once and no extra controllers are required. Easy to pick up but difficult to put down, 12 Orbits features four game variations and only requires one finger per person.
---
22. Abyss
Price $2.99
In the year 3024, the world of Abyss features a severe dearth of natural resources. Take command of a robot that must delve into the ocean's depths in pursuit of the mythical Gaia energy source. However, be warned that your illumination will gradually fade over time.
---
23. Awe
Price $4.99
In Awe, you assume the role of a god and work to solve riddles on a low-poly, alien planet. The game is not so much about difficulty as it is about letting you experience and create landscapes with a great scale of breathtaking simplicity.
---
24. Bury Me, My Love
Price $4.99
Nour, a refugee from the Syrian civil war, is the protagonist of Bury Me, My Love, a text message adventure game in which players control her journey to safety in Europe. While Nour is in Turkey, her husband Majd is still in Syria and they communicate via messaging app.
As the story progresses, her path will be sculpted based on your responses.
---
25. Color Zen Kids
Price $3.99
Color Zen Kids is a fun and educational game for kids that can be purchased for less than $5. The game is visually appealing, with its vivid colors and puzzle-solving mechanics that involve strategy and color blindness.
If you're impressed by the visuals but think the gameplay is too simplistic for you, you may download a similar game for free called Color Zen, which offers additional level packs for $0.99 apiece.
---
26. Dojoran
Price: $4.99
Dojoran is a 2D platformer with 28 stages and 1-bit visuals in which you must navigate a minimalist, retro universe. Dojoran is a hard (but brief) indie game set in a bizarre, frog-filled environment. The game is a charming platformer that Super Meat Boy and Celeste lovers will like.
---
27. Ding Dong XL
Price $0.99
In Ding Dong XL, you simply aim and fire a ball across the screen. Even though it doesn't appear to be much at first, the concept's success is based on its irresistible lack of complexity. This is a fantastic value for only $1.
---
28. Downwell
Price $2.99
Because Downwell is based on such a straightforward idea, investing in it is a breeze. Published by Devolver Digital (Enter the Gungeon & The Messenger), Downwell has you plunging down a well because… Downwell.
To see how far you can get down the well, you'll need to collect gems and then use them to buy improvements. If you have a Flip Grip, playing Downwell in vertical orientation is likewise a no-brainer.
---
29. Drowning
Price $2.99
Play as a young boy beginning in seventh grade and forward, gradually accepting his depressive and psychotic symptoms. Explore the stunning low-poly settings and take in the mood that complements this emotionally-charged drama with its many possible conclusions.
---
30.  Mad Age & This Guy
Price $3.99
In Mad Age & This Guy, you play as a lone protagonist traversing a variety of environments while using bombs to solve puzzles. Mad Age & This Guy costs only $4 yet has almost 10 hours of content.
---
31. Golf Peaks
Price $4.99
Mini-golf has never been easier than in Golf Peaks, a game set on hidden, cube-shaped courses. In spite of its name, Golf Peaks is more appropriately classified as a puzzle game than a sports game.
Golf Peaks adds a new layer of gameplay to a sport that has been gamified numerous times by having players use numbered cards to direct the ball to the hole.
Follow us on Twitter & like our Facebook page for more post-updates
---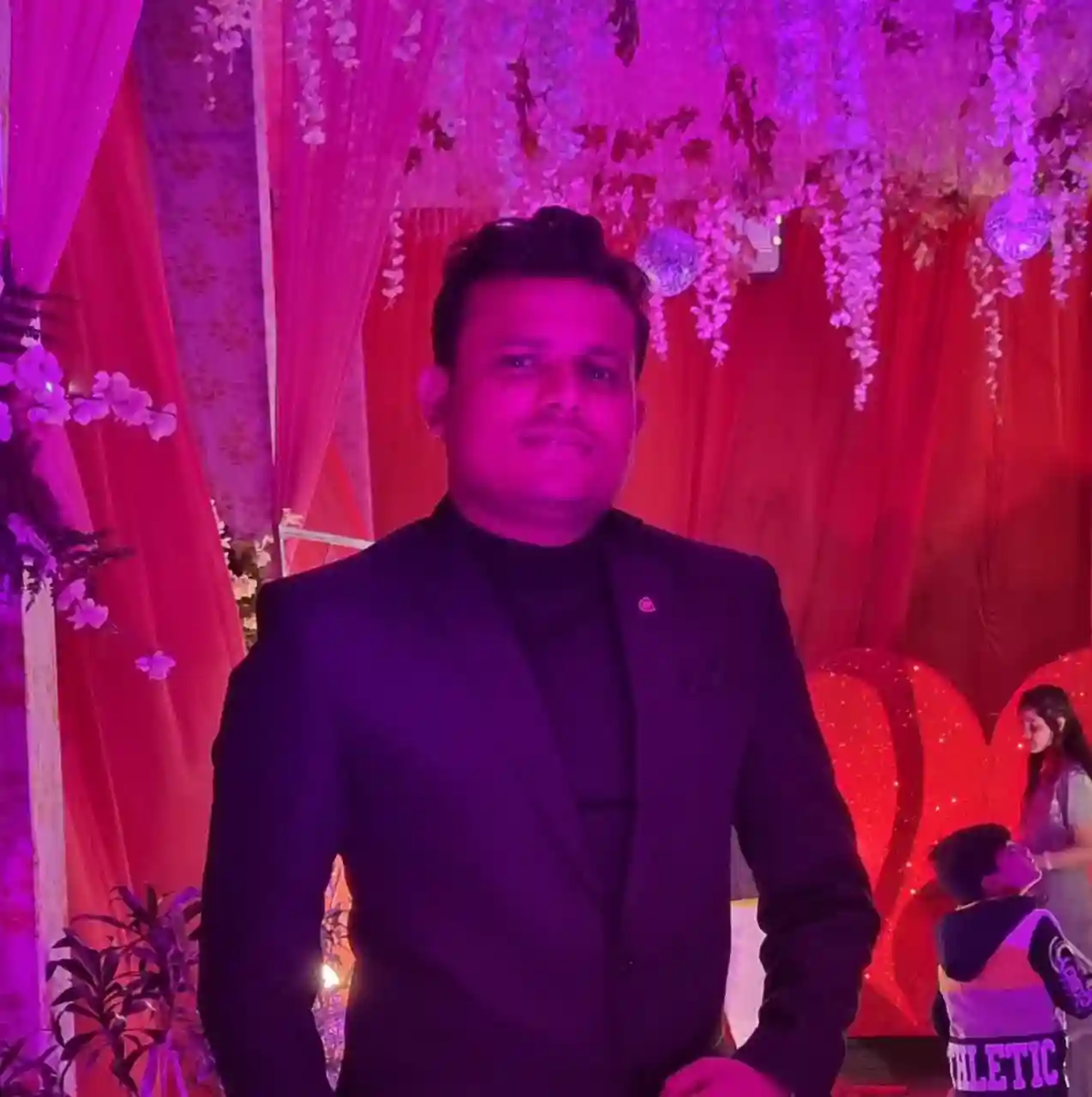 Rohit Yadav is a writer with passion for gaming, cosmos, and philosophy. He has a keen interest in exploring the depths of these topics through his writing, offering insightful and thought-provoking perspectives to his readers. Rohit brings a unique perspective to the world of online gaming and is well-versed in the latest developments and trends in the industry.