Due to its cutting-edge technology and extensive library of games suitable for kids of all ages, the Nintendo Switch has quickly become the most popular family gaming system on the market.
It's a better choice than other gaming systems for kids aged eight and up, but what are the best games for this age group?
Imagine you're an 8-year-old kid who just learned about the joys of playing video games and now wants to buy a Nintendo Switch. You want to spend as little as possible on video games, but you have no idea which ones are worth it.
Prices for video games are high for people of all ages. If your parents have set a strict budget for your gaming needs, it might be difficult to determine which games are truly worth the money. And besides,, who wants to be Mario or Luigi?
Nintendo Switch Games for Kids is the first gaming magazine aimed squarely at kids as young as 8 years old. Everything you need to know about the newest Nintendo games designed for youngsters can be found in this article.
The Nintendo Switch includes a wide variety of games that eight-year-olds will enjoy, whether they are playing alone or with friends and family.
These include classic Nintendo franchises like Mario, Zelda, and Donkey Kong as well as more recent favourites like Just Dance, Minecraft, and Animal Crossing.
We've selected the top 10 games based on the opinions of actual gamers, so you can rest assured that you're making a good choice.
---
Top 10 Nintendo Switch games for 8-year-olds
1. Mojang Minecraft: Nintendo Switch Edition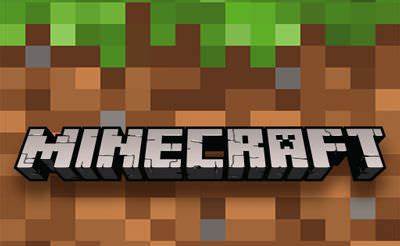 While many of us grown-ups may be bewildered as to why children would rather construct with digital blocks of rock and metal than, say, construct things in the actual world, we can take heart in the fact that this game does have some educational value.
In "creative" mode, players can mine and create without worrying about the safety of their pixelated figures.
They can also engage in a game of "survival mode," in which they must fortify themselves against hordes of hostile players by building weaponry and a safe haven.
Either way, players develop skills in creative problem-solving and acquire an extensive knowledge of 3D design.
Minecraft isn't limited to the Nintendo Switch; there are many other platforms and editions, such as the Dungeons Ultimate Edition, to choose from. Multiplayer support is present, both locally on the same Switch and remotely via Microsoft account linking.
Price at time of publication: $30
---
2. Animal Crossing: New Horizons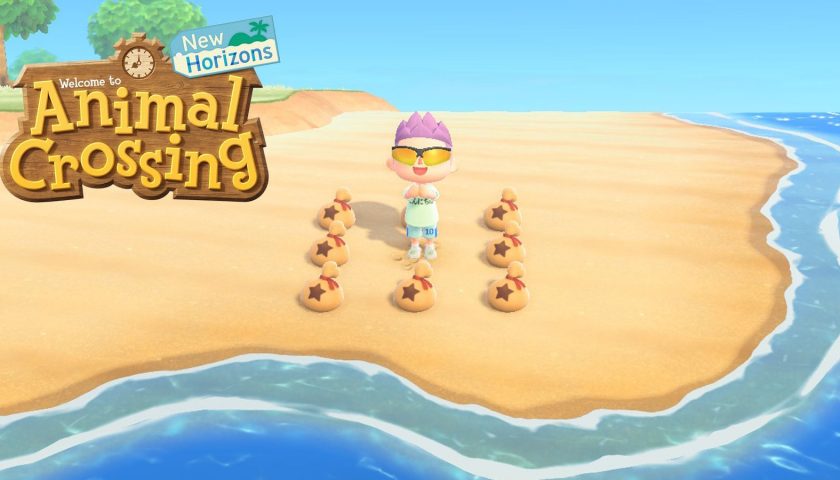 When compared to Minecraft, Animal Crossing's world creation features are friendlier and more rounded. A player can construct their own island from the ground up, including everything from the architecture and landscaping to the fabrics used by the inhabitants.
The game's content includes interacting with the game's native animal population and, in local multiplayer, with up to four other players.
Connecting to Nintendo Switch Online allows users to connect with one another and visit each other's islands; however, doing so requires exchanging a unique code, ensuring that children are not able to connect with strangers.
New Horizons has been around for a while, but it was during the early days of the epidemic that it truly took off, when adults, as well as children, were utilizing it as a means of escape from their homes
Price at the time of publication: $60
---
3. Legend of Zelda Standard Edition of Link's Awakening for the Nintendo Switch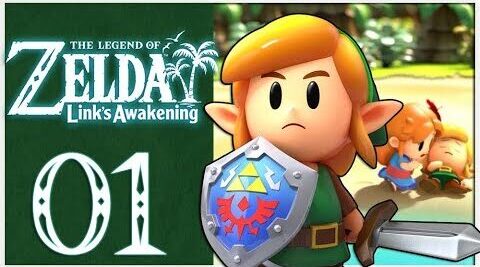 Link's Awakening is the first game in the long-running Legend of Zelda series made on the Nintendo Switch. Because it gives a classic Nintendo game new life for a new generation, this is one of the greatest Nintendo Switch games for 8-year-olds.
In this reimagining of Koholint Island, young gamers take on the role of Link and explore the island. The players' goal is to return home by awakening the Wind Fish, which requires a variety of instruments.
---
4. Nintendo Switch Pokémon Snap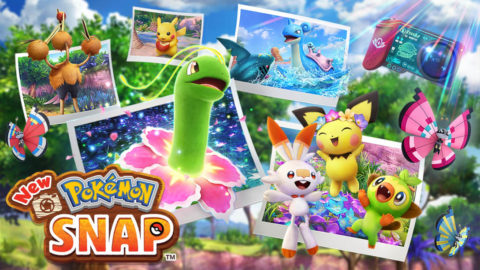 When it comes to video games, rather than letting very young children play shoot-em-ups, consider giving them the opportunity to point and shoot virtual cameras and experience the same sense of satisfaction.
The goal of this game (which debuted on the Nintendo 64) is to "snap" pictures of the Pokémon characters you meet as you travel through different worlds. The rarity of the Pokémon behavior captured in each photo is then used to provide a score to the photo.
Price at time of publication: $60
---
5. Just Dance 2021
Just Dance 2021 is more than a thoughtless diversion for kids. This Nintendo Switch game is great for kids' physical fitness since it encourages them to get up and move around and play.
More than 600 songs can be accessed during the game's included Just Dance Unlimited trial period. We really like the inclusion of a cooperative game mode in this release.
Every effort has been made to ensure that the music and dance routines are appropriate for all ages.
The cost is $24.50 on Amazon.com.
---
6. New Super Lucky's Tale – Nintendo Switch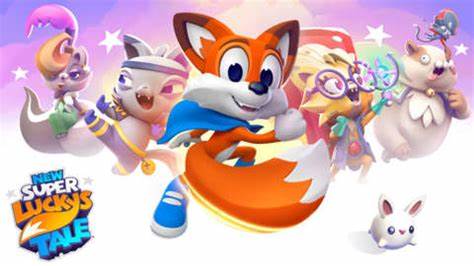 A port of the popular game New Super Lucky's Tale developed exclusively for the Nintendo Switch. It incorporates a number of different gaming styles into a single package, preventing young players from becoming bored too quickly.
For instance, there are numerous 3D hubs and vast story-based adventure levels that youngsters can enjoy. Minigames serve as a reward mechanism for advancing through the game's many challenging puzzle portions.
Epic and thrilling boss fights are available for children as well.
Price: $49 on Amazon
---
7. Nintendo Kirby and the Forgotten Land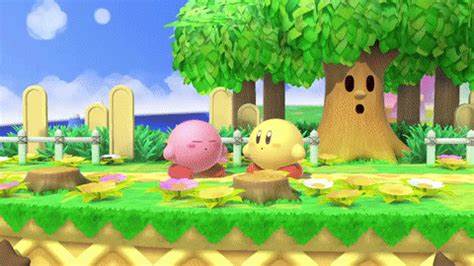 Kirby, like many other characters with roots in the 1990s, is an adorable alien blob who is also a fairly effective hero, thanks in large part to his ability to inhale other species and inanimate items like cars to take on their powers.
Dream Land, the setting of his newest adventure, has been pulled into a dystopian realm where the evil Beast Pack has abducted the helpless young Waddle Dees.
Kirby is controlled by the player as he makes his way through a variety of levels in search of a method to save the Waddle Dees and the essential abilities to defeat the Beast Pack.
The focus is on creative problem-solving, and while there is some little violence, it is appropriate for younger children.
At the time of publication, the price was $60.
---
Super Mario Party is an exciting new take on the classic Super Mario games, allowing children to compete with their relatives and friends in a race to collect the most stars.
There is the classic board game mode from the Mario Party series, which can be played with four players. Dice blocks tailored to each character feature unique, randomized numbers, allowing for further strategic depth.
Amazon's price: $45.77
---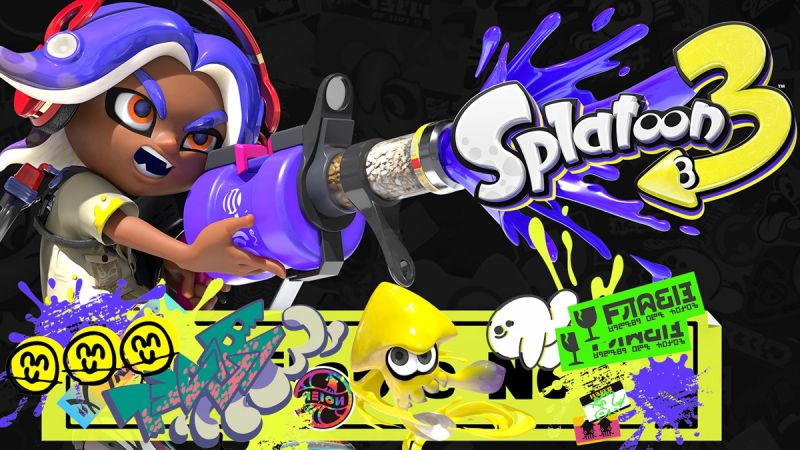 The virtual variety of toy guns has long been popular in video games, but many of us are determined to keep them out of our children's hands.
Children appear to have an innate desire to take aim and shoot things, but how do we satisfy this urge? The human-squid/octopus avatar you control in "Splatoon" shoots, rolls, and squirts swaths of color across the ground and walls.
Providing a satisfying alternative to traditional shooting games. In place of gory fights, you have a kaleidoscope of color to show for it.
The offline story mode in "Splatoon 3" tasks players with stopping a criminal organization from stealing the Great Zapfish and thereby cutting off power to the city of Splatville.
You can either follow the plot or jump right into the fights and territorial disputes. These require a Switch Online subscription and have you forming teams with other players in real-time to see which can spread their ink color the farthest.
The fights are over in three tense minutes, which is great news for parents who have to hear, "Let me just finish this level," every time they tell their kids it's time to stop playing.
Gaining experience points will allow you to buy new clothes and painting supplies as a reward for your efforts.
In these games, we've noticed that youngsters love to fiddle about with their avatars' appearance, sometimes spending more time doing this than they do actually playing the game
At the time of publication, the price was $60.
---
10. Ubisoft Mario + Rabbids Sparks of Hope
It's no wonder that many parents roll their eyes when they hear descriptions of games like these: "Mario and Luigi team up with Rabbids and Sparks and a couple of very smart robots to save the universe from an evil force called Cursa that keeps spreading oozing moodiness.
What we're getting at is that this is a strategic narrative game.
Players must read and watch numerous animated cutscenes and speeches to make sense of the story, but when it's time to play, all they're doing is choosing which three characters to put into battle using their knowledge of their abilities and the weapons at their disposal.
After that, it's a matter of aiming at the enemy and firing, knowing that your paralysis will leave you open to attack when it's the other side's turn.
At the time of publication, the price was $60.
Follow us on Twitter & like our Facebook page for more post-updates
---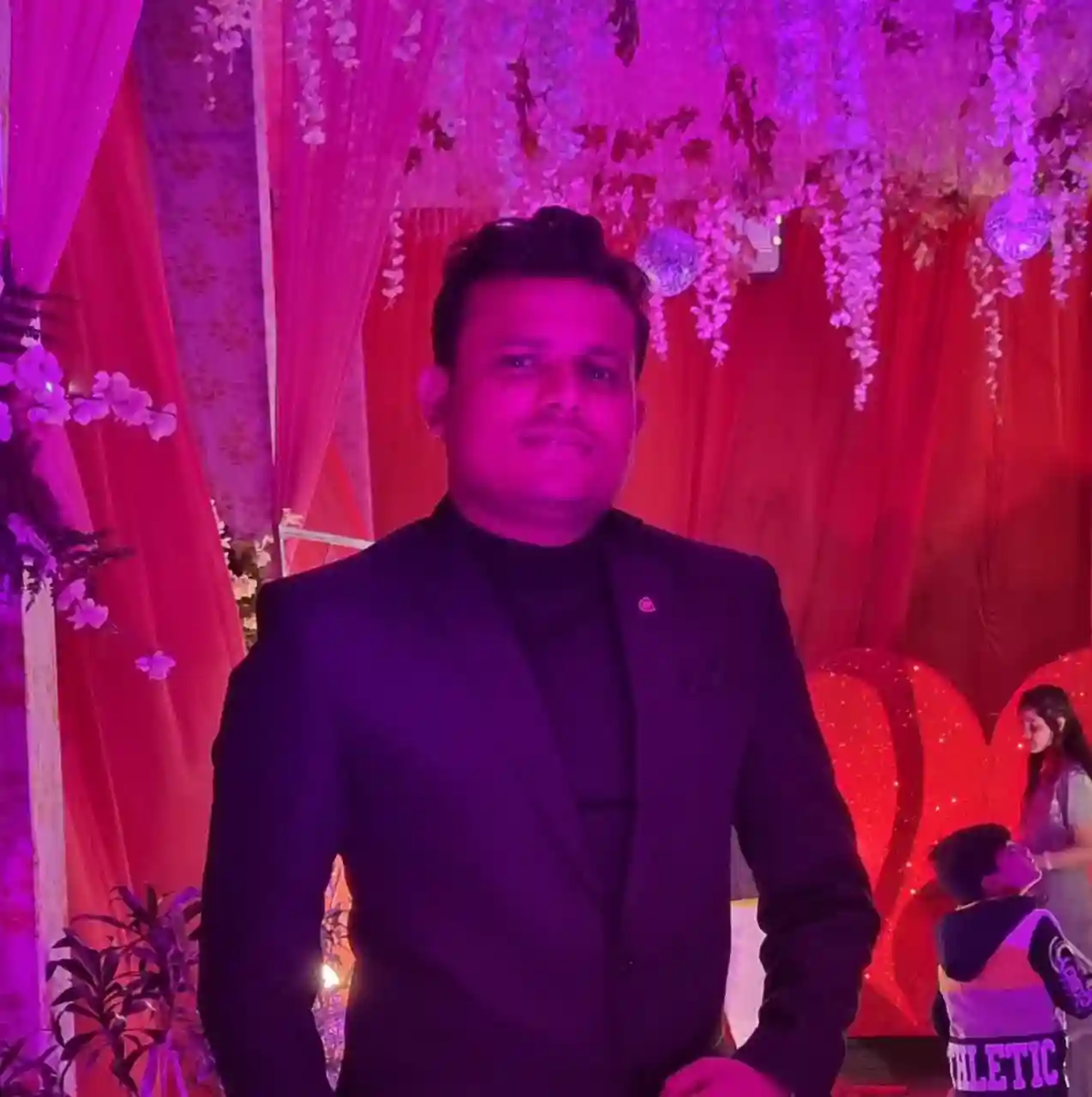 Rohit Yadav is a writer with passion for gaming, cosmos, and philosophy. He has a keen interest in exploring the depths of these topics through his writing, offering insightful and thought-provoking perspectives to his readers. Rohit brings a unique perspective to the world of online gaming and is well-versed in the latest developments and trends in the industry.