Call of Duty Mobile has become the go-to game on the mobile platform for players who are looking for a really good FPS experience. Over the period of one year, the game has evolved to become one of the most popular and downloaded games on the play store. The console-like graphics, fast-paced gameplay have really appealed to the player across the world.
Time and again Activision has proved to the players how important their feedbacks are for the game. By running test servers and furnishing bug-free updates, Activision has managed to maintain the standards of the game and not let it get saturated.
The Battle Royale and Multiplayer modes have become smoother ever since they were first released. Also, with new characters, weapons maps, modes, and skins coming to the game every season, the game has really shown how much more Activision has to offer and how creative they can be.
---
ALSO READ: How to download COD Mobile Test Server (Guide)
---
Call of Duty Mobile Community Update:
Today we will be talking about some of the latest fixes, repairs, and updates revolving around the COD Mobile Universe.
First off, this is a quick recap on some already running events and all the new upcoming events:
12/02 – 12/08 ~Industrial Revolution Playlist (MP)
12/02 – Last Two S12 Seasonal Challenges
12/04 – 12/10 ~Best of FTL (MP)

A playlist collection of close-quarters maps

12/04 – 12/14 ~Beast of Burden (BR)

Battle Royale event with a large variety of tasks to tackle

12/04 – Credit Store Update
12/07 – 12/14 ~Rapid Fire Mode (MP)
12/09 – 12/17 ~Nail biter Event (MP)
12/11 – 12/19 ~Steadfast Event (MP)
12/11 – 12/13 ~Solo Shield (Ranked)
12/11 – The Void Redux Draw
*Note: All the dates mentioned above are in UTC.
---
ALSO READ: COD Mobile Season 13 New Weapon Peacekeeper & MP7 coming soon
---
Some other upcoming community updates are as follows:
Nuketown Remastered: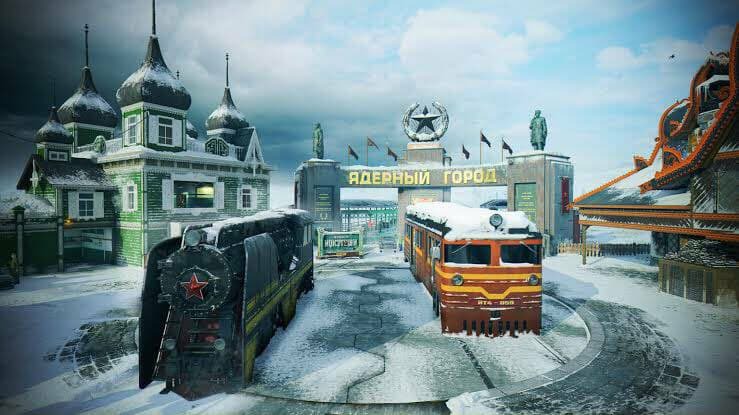 Season 13 will be bringing us a brand-new remastered Nuketown map, which will be running a snow theme. This Nuketown map is similar to the Nuketown map of Black Ops 2. We believe, to sync the update with Christmas, they have decided to go for the snowy theme.
New Weapons: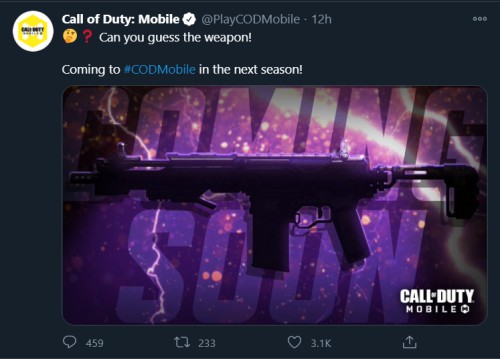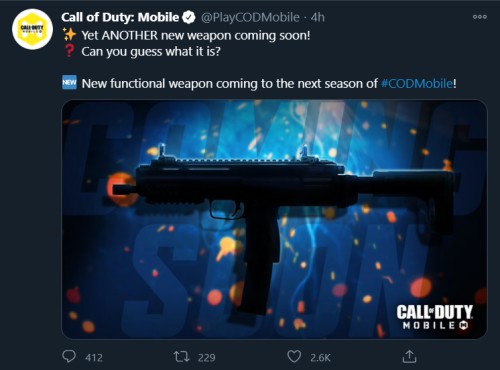 We were recently teased with the silhouettes of 2 new upcoming weapons. They are the Peacekeeper Assault Rifle and MP7 Submachine Gun.
Public Beta Testing Server

Activision has confirmed that they will be having a public testing server for Season 13 of COD Mobile. The Devs are sure to bring a lot of bug-fixes, enhancements, and optimizations to ensure smoother gameplay and boost performance. COD Mobile has a streak of not disappointing players; we hope they are going to maintain the streak this time too.
Credit Store Update:
(Uncommon) HG 40 – Purple Geode -1.5K Credits
(Rare) Cordite – Upper Hand – 3K Credits
(Rare) KN-44 – Upper Hand – 3K Credits
(Epic) Calling Card – Ghosted – 10K Credits
(Epic) RUS-79U – Strafing Run – 20K Credits
---
ALSO READ: How to get MP7 in Call of Duty Mobile
---
Bug Reports:
Loot not spawning in Alcatraz:
This has been a very irritating bug in the game so far. Players land on top of the cell house to engage in aggressive combats, however upon finding that the loot was not loaded even after landing sucked the fun out of the match.
Disappearing Mythic cards:
COD Mobile got reports about mythic cards disappearing from the inventories of players. Fortunately, they were able to sort the problem out and get rid of the glitch.
Both of those problems are usually sporadic in nature, suggesting certain players can only see them occasionally and with no specific cause. However, COD Mobile has confirmed that they are constantly monitoring and looking into the matter and trying to get rid of the glitches.
Auto-Fire Not Working on Prone Enemies
This is one of the smaller and insignificant glitches because COD Mobile has been made aware of this problem and they are working around the clock to resolve it.
We hope that with the upcoming beta testing server, the developers will be able to eradicate most of the bugs and glitches and make gameplay even smoother. So, that was it for the COD Mobile Community Update. Keep grinding to reach the Leaderboards and also to get the Damascus skin.
NOTE: This post will be updated regularly with fresh news. Stay tuned.
---
Subscribe to our Youtube Channel. Follow us on Twitter & join our Telegram channel for more post-updates.
Abhigyan identifies himself as a tech geek, gaming cognoscenti, and also a connoisseur of music. Unidentified and mysterious phenomena never fail to gather his undivided attention. When not reading about bizarre and perplexing entities across the Universe, he can often be found cheering for his favorite teams in Football.