Last updated on December 9th, 2020 at 11:26 am
Well well! The most awaited feature of Call of Duty Mobile has finally arrived today, along with the latest update. The new app update brings a ton of new content for the CODM fans who have been waiting for the update for a couple of weeks. But the cheery on the cake is the all-new Gunsmith weapon customization feature, for sure, which has literally introduced us to an entirely new game.
Gunsmith, the feature that has been adopted from Modern Warfare, has opened several new doors that are meant to be explored by the CODM fans, and yes, it's going to take a lot of time.
The new customization system features around 52 new attachments for a particular primary weapon, which can be used in several combinations to bring out the best version of the weapon. A total of 5 slots can be used at a time, which also includes a Perk slot.
---

---
Till now, in our research, we have understood that no weapon can hold the title for "Best Ever Weapon." You, as a player, have to choose the best weapon-build for yourself. Also, a player should keep his/her playing style in mind while choosing the best loadout. For instance, if you play objective in Domination and Hardpoint, there's no point in selecting a higher-range weapon, you must focus on building a High-Mobility and stable weapon.
That's why you shouldn't copy the loadout of every other MVP in matchmaking. Focus on which type of build you need. It could be a High-Mobility or High-Range, etc. This is also important, as almost every weapon loadout will be having its pros and cons. A weapon-build for a particular purpose may not perform well in other parameters.
COD Mobile KN-44 Loadout Guide –
Here, we will be mentioning the weapon guide for KN-44, the popular Assault Rifle in Call of Duty Mobile. This particular weapon-build is focused on increasing the Range, Accuracy, and Controls.
KN-44, with particular combinations of attachments, brings a No-Recoil build, but, as mentioned earlier, you have to sacrifice something. Here, the Mobility of KN-44 has been decreased, so you shouldn't play Objective while using this build.
Best KN-44 Attachments – (Update)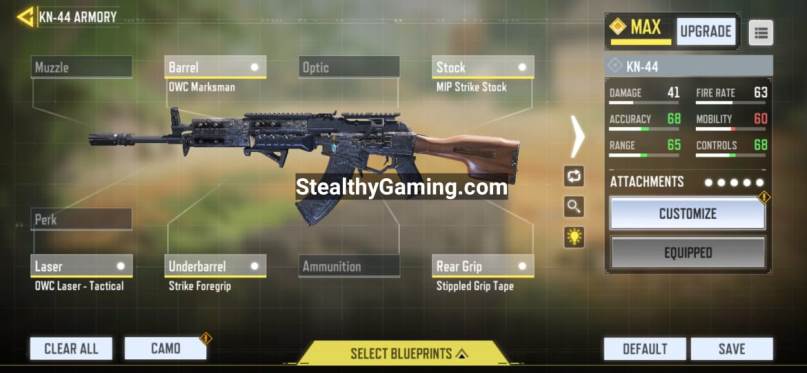 Muzzle – (No Changes)
Barrel – OWC Marksman
Optic – (No Changes)
Stock – MIP Strike Stock
Rear Grip – Stippled Grip Tape
Ammunition – (No Changes)
Underbarrel – Strike Foregrip
Laser – OWC Laser
Perk – (No Changes)
NEW SEASON LOADOUT: COD Mobile "High Mobility" KN-44 Loadout
---
Note: The post will be updated continuously to provide you with the best loadout possible. Stay tuned!
---
Check out the weapon-stats of the base weapon for comparison.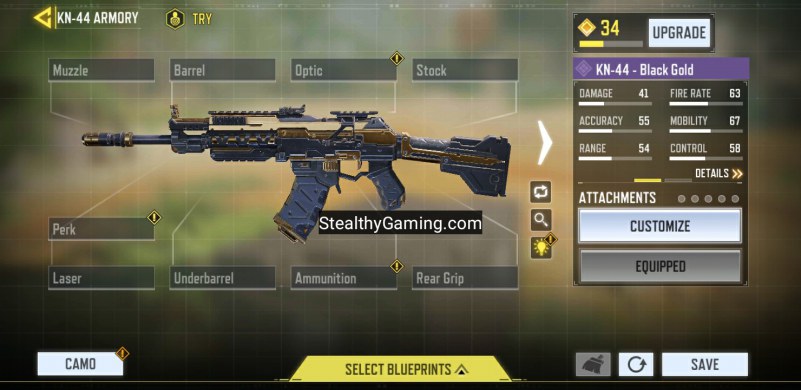 ---
How to use No-Recoil KN-44 build
We do not recommend this weapon-build to use in Search & Destroy at all. As the most critical factor, Mobility is absent, and you will find it hard to take 1v1 close range fights. And it's worth mentioning that staying alive in S&D, is the primary factor to win it.
This weapon build can be used as a primary weapon in Battle Royale too. The high-range and high-accuracy will be really helpful in long-range fights.
Well, that's pretty much it. Stay tuned; we will be sharing more "purpose-oriented" weapon build on our website.
We have uploaded a new KN-44 loadout recently. The new loadout focuses on Higher Mobility. Read now.
READ NOW: COD Mobile "High Mobility" KN-44 Loadout
---
Subscribe to our Youtube Channel. Follow us on Twitter & join our Telegram channel for more post-updates.
---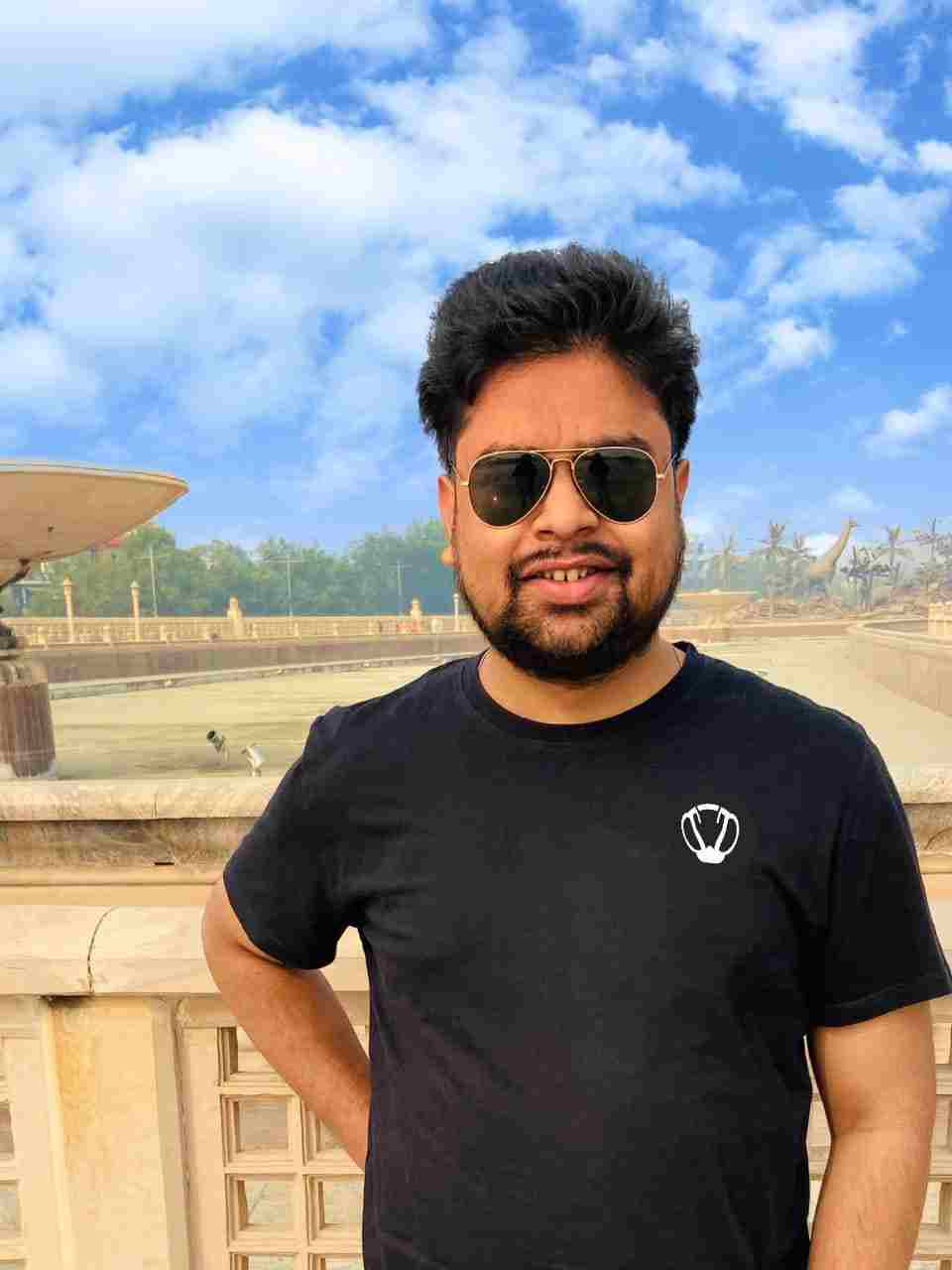 Vivek has been a fan of the COD franchise since forever. Perfection is his forte and the same can be seen in his work. He loves to invest his time in creating awesome content on YouTube and discovering the latest games.