Tencent games changed the mobile version of Call of Duty forever by introducing the most fantastic feature from the Modern Warfare universe. Yes, you guessed it right! We are talking about the new Gunsmith feature. The brand new weapon customization system arrived a week ago in CODM, but players are still finding it hard to create a suitable weapon build.
Well, we have been actively analyzing the new Gunsmith. Our research includes trying out different combinations of attachments for a weapon build as well as analyzing weapon-build suggested by pro-players, streamers, and YouTubers. We have been successfully creating the best purpose-oriented weapon build like Long-range' No-recoil' KN-44, High Mobility RUS, 'No-recoil' DR-H, and a lot more. Make sure to check all loadouts here.
---

---
As mentioned above, we have tried several loadouts suggested by YouTubers and streamers. Recently, we tried our hands on iFerg's HBRa3's Gunsmith loadout. HBRa3 has always been a favorite of CODM players. In the new season update, it didn't get any significant buff or nerf, which makes HBR still a worthy Assault rifle in the game.
Ferg HBR Gunsmith Loadout –
Before we mention details of the attachment of the Ferg's HBR loadout, we would like to mention our analysis. First of all, we all should agree on the fact that Ferg is one of the best CODM players out there. He has been playing the first-person-shooter mobile game since forever, and his skills, reflexes, game sense are awesome.
In his earlier videos, he can be seen getting a Nuke with random weapons. So, as far as the best loadout is concerned, he does not need one. He is capable of grabbing a nuke even with a worse set of attachments.
---
---
Now, let's talk specifically about the HBRa3 loadout that he suggested on his YT channel. The Irish Youtuber randomly added the attachments; he just focused on the advantages of the attachments. Well, that makes sense, Ferg can easily compensate almost any dis-advantage using his game skills. So, slower ADS speed, higher recoil, less bullet spread accuracy won't be a problem for him. He mentioned the same in his YT video; he said that he doesn't care about the slow ADS speed.
So, the question arises. Is Ferg's loadout good? Should you use it?
Well, in our opinion, no one should copy anyone's weapon build. Choose what is suitable for your game style and gameplay. If you love to play aggressively at close and short-range, there is no point in creating a higher-range weapon-build.
The loadout may be suitable for some players. But, it should be kept in mind that Ferg plays on an iPad, uses six finger(claw) setup, and has an insane amount of skills and experience.
Well, if you still want, you can try playing with his suggested loadout; attachments setup is mentioned below. But, we will recommend making personalized changes in Ferg's loadout.
---
---
iFerg HBR Attachments –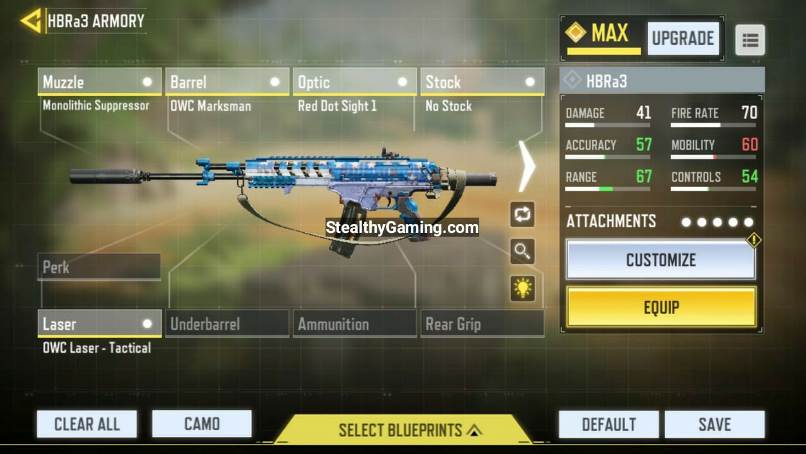 Muzzle – Monolithic Suppressor
Barrel – OWC Marksman
Optic – Red Dot Sight 1
Stock – No Stock
Rear Grip – (No Changes)
Ammunition – (No Changes)
Underbarrel – (No Changes)
Laser – OWC Laser – Tactical
Perk – (No Changes)
---
Check out the weapon-stats of the base weapon for comparison.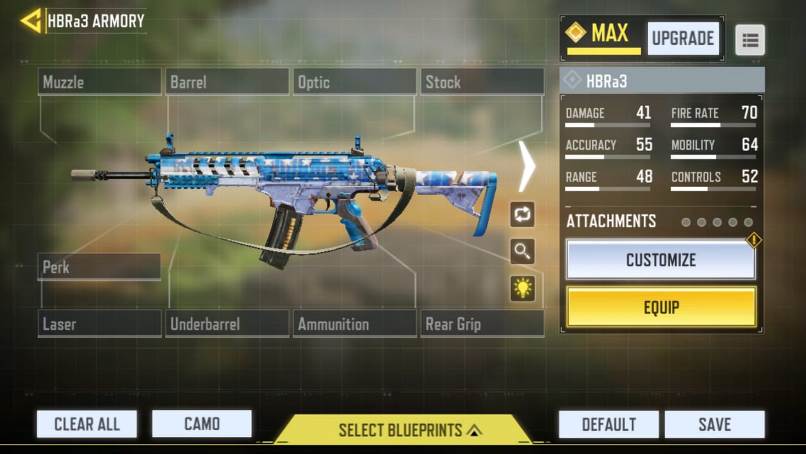 Well, that's pretty much it. Stay tuned; we will be posting more weapon customization soon. Happy customization!
Follow us on Twitter & join our Telegram channel for more post-updates.
---
Check out more GUNSMITH LOADOUTS here –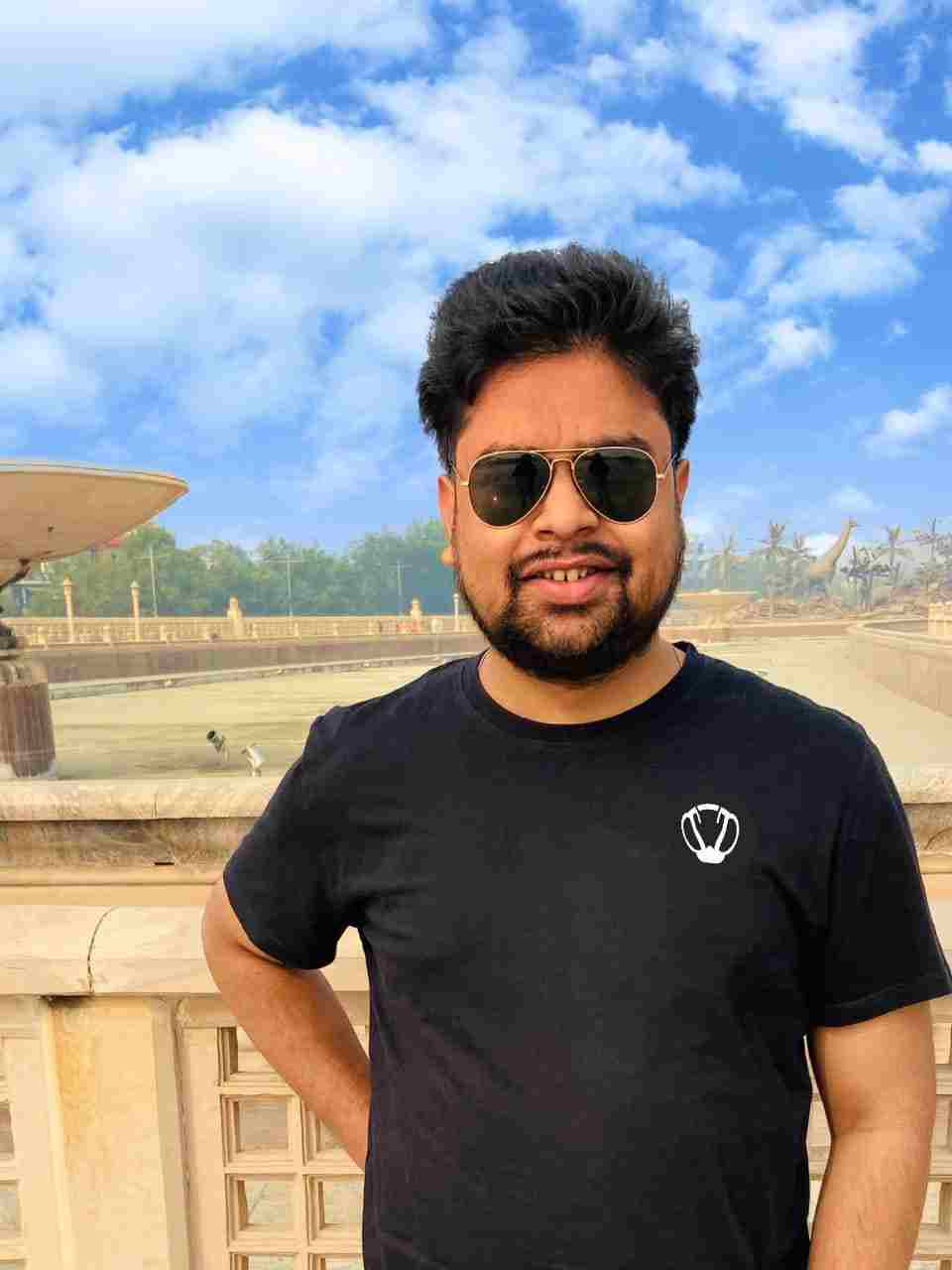 Vivek has been a fan of the COD franchise since forever. Perfection is his forte and the same can be seen in his work. He loves to invest his time in creating awesome content on YouTube and discovering the latest games.