We'll demonstrate how to resolve the problem with the Nintendo Google authenticator not working. You might take a number of rigorous precautions to safeguard your account.
The simplest of them all entails creating a strong password including upper- and lowercase letters, numbers, and a few unusual characters. This is only one layer of security, though. Your account is vulnerable to intrusion if someone manages to get this password. This is where Google authenticator or Two-Factor Authentication is helpful.
This verification method raises the bar for security. You will need to input another code given by the Google authenticator app after logging in with the account password. There are several ones that you might employ in this situation.
So, here is our guide on Fix: Nintendo Google authenticator not working.
---
What is the Nintendo Google authenticator not working
Short Answer: When using the 2-step verification option, you must additionally enter a 6-digit verification number obtained from the Google Authenticator app on your mobile device in addition to your password. Users are strongly encouraged to use the Nintendo Account 2-step verification since online accounts are always in danger of vulnerability or hacking. 
In most cases, Authenticator won't function if the app's time and the date/time settings on your smartphone are out of sync. And in the rare instances where the app won't function even when the date and time are set correctly on your device, the issue may be caused by some other software-related issues. Let's go right to the solutions with that in mind.
---
Fix: Nintendo Google authenticator not working
Method 1: Using the Time Sync function
The 6-digit code could not be functioning because your device's time is not synchronized with Google's servers. Try the Time Sync function if the Nintendo code isn't showing up when you're using the Google Authenticator app. Every 30 seconds, a new code is generated by the program.
The time on your device is used to determine this time. Therefore, the app might be unable to deliver the necessary authenticator code if there are any problems with the time on your Nintendo.
In this case, you might solve the Nintendo Account 2-Step Verification Code by manually completing the Time Sync from the app. The necessary instructions are provided below:
On your device, open the Google Authenticator app. Select Settings by tapping the overflow symbol in the top-right corner. After that, choose Time Correction for Codes. Finally, click "Sync Now" and wait for the operation to be finished. Once finished, verify that you can obtain the 2-Step Verification Code for your Nintendo Account.
Method 2: Access your Nintendo account using backup codes
If the 6-digit number still does not allow you to log in, there may be a problem with the Google Authenticator software on your smart device. The backup codes can be used to access your profile.
When you configured the 2-step verification settings, these backup codes were sent to you. One backup code may be used at a time. This is how you do it:
the Nintendo login page may be accessed. Specify your login information. Find Enter backup code at the bottom of the page and click it. Choose Verify.
You might use these backup codes if there are any network problems as well. Log in to your Nintendo Account, and you should be sent to the page for 2-Step Verification.
One of these codes should be entered after selecting the Enter Backup Code option at the bottom and pressing Enter. Here is a third workaround for the Nintendo Account 2-Step Verification Code not functioning issue, in case you are unable to retrieve backup codes or the problem is still present.
Method 3: Reach out to Nintendo Support
The Google Support Forum is flooded with concerns about the Authenticator problem with Nintendo ID. Looking through the topic, we could see that many people appear to have had success in contacting the Nintendo Support Team.
The team will take the necessary action to address the underlying problems after maybe asking you a few questions to confirm your identification.
It could also be possible to resolve the problem that made Authenticator stop working by restarting your phone. Restarting your iPhone will assist with software updates and the installation of new time zone definitions, in addition to fixing various software-related issues.
To turn off your smartphone, press and hold the power button as well as any volume button. Choose Slide to power off instead by going to Settings > General > Shut Down.
To restart your smartphone, hold down the power button for roughly 5 seconds. New time zones should be loaded when your device boots up and should be updated. Launch the Google Authenticator app right away to see if it was successful.
Method 5: Google authenticator update
Whether Google Authenticator is still not functioning properly on your smartphone, see if the app needs to be updated. If a new version of the Authenticator is available, visit the App Store and click the Update button.
Method 6: Re-install Google authenticator
Another efficient way to get Google Authenticator operating on your device once more is to uninstall and reinstall the app. Some Google Authenticator users were able to use the software on their device exclusively in this manner.
Before you do that, you should be aware that removing Authenticator from your smartphone will also remove all of the data associated with the app. This implies that when you reinstall the Authenticator software on your device, you'll need to setup it up (in your Google Account Security settings).
Long-press the Google Authenticator app icon on your home screen and choose Delete App to remove it from your device. Tap Delete on the confirmation window that appears after that.
Follow us on Twitter & like our Facebook page for more post-updates.
---
Check out more –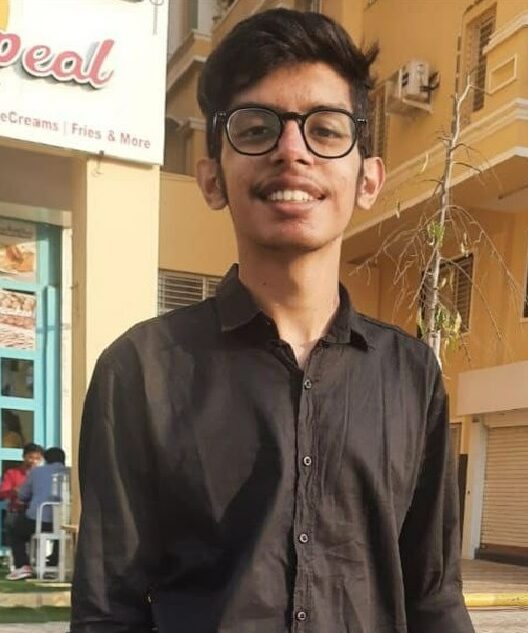 An experienced gaming content writer who emphasizes on offering the most recent information and how-to tutorials for the trending titles. Being a Hardcore gamer himself, he likes to try an array of games and likes to spend his time exploring them. He likes to unwind by listening to R&B music when he's not writing about gaming stuff.